W kwestii używania kosmetyków jestem totalną radykalistką, zgodnie z zasadą im mniej chemii i ingerencji w organizm, tym lepiej dla zdrowia. Dlatego mój codzienny makijaż zajmuje zwykle 5 minut 😉 Inną kwestią jest to, że mam liczne alergie i bardzo delikatną, wrażliwą skórę, dlatego jeśli już na coś się decyduję, to po dokładnym zapoznaniu się ze składnikami. Trzecia sprawa, to design. Mam słabość do minimalistycznego wyglądu przedmiotów, a gdy firma ma spójną koncepcję i ID marki, jestem w pełni usatysfakcjonowana 🙂 Ostatnio tak się składa, że większość kosmetyków, których używam pochodzi z Australii. Do jednej z ulubionych marek zaliczam Aesop – jest idealna dla takich klientów jak ja: wymagających, stawiających na najwyższą jakość, nie tylko produktów, ale również obsługi klienta.
First of all, when it comes to cosmetics I am totally radical. My motto is: less chemicals interfere with my organism – better for my health. My everyday make up takes no more than 5 minutes. Second of all, I have allergies and a very sensitive skin, so before I decide for skincare, I always check the ingredients. The third thing is the design. My weakness is the love for the minimalist look of products and when the company has a consistent concept and brand ID – then I'm satisfied. Recently I've realised that all my skincare is from Australia. One of my favourite brands is Aesop. It is the perfect brand for a consumer like me: demanding, wanting not only finest quality but also qualified customer services.
Firma w tym roku obchodzi trzydziestolecie istnienia, powstała w 1987 roku w Melbourne, dziś znana jest na całym świecie, ma swoje stylowe showroomy w największych miastach świata: Nowym Jorku, Londynie, Paryżu, Berlinie, Tokyo czy Hong Kongu. Ich cechą charakterystyczną są wnętrza uwzględniające zasady zrównoważonego rozwoju, lokalną historię, krajobraz i różnorodność kulturową – starannie zaprojektowane przez wybitnych architektów.
This year the company celebrates it's '30 year in business' anniversary. Founded in 1987 in Melbourne now is popular all over the world, with it's unique showrooms in: New York, London, Paris, Berlin, Tokyo or Hong Kong. What the spaces have in common, is the artistic interior design that represents: balanced growth, local history, landscape and cultural diversity – designed by world most famous architects.
Mottem swoich działań marka uczyniła słowa Thomasa Manna: "Porządek i prostota to pierwsze kroki w kierunku opanowania przedmiotu". Aesop produkuje kosmetyki do pielęgnacji skóry, włosów i ciała. Przywiązuje ogromną wagę do badań laboratoryjnych, zatrudnia wysoce wykwalifikowanych naukowców, a większość składników jest pochodzenia roślinnego. Jestem zachwycona ich skutecznością: odżywiają, regenerują i pielęgnują, a ponadto mają piękne, naturalne zapachy.
'Order and simplification are the first steps toward the mastery of a subject' – that quote from Thomas Mann is the brands' motto. Aesop has a line of: skin, hair and body care. They take laboratory testing very seriously, they hire qualified researchers and the majority of the ingredients are plant-based. I'm amazed with the effectiveness of the formulas – they nourish, regenerate and care. Furthermore, they smell beautiful and natural.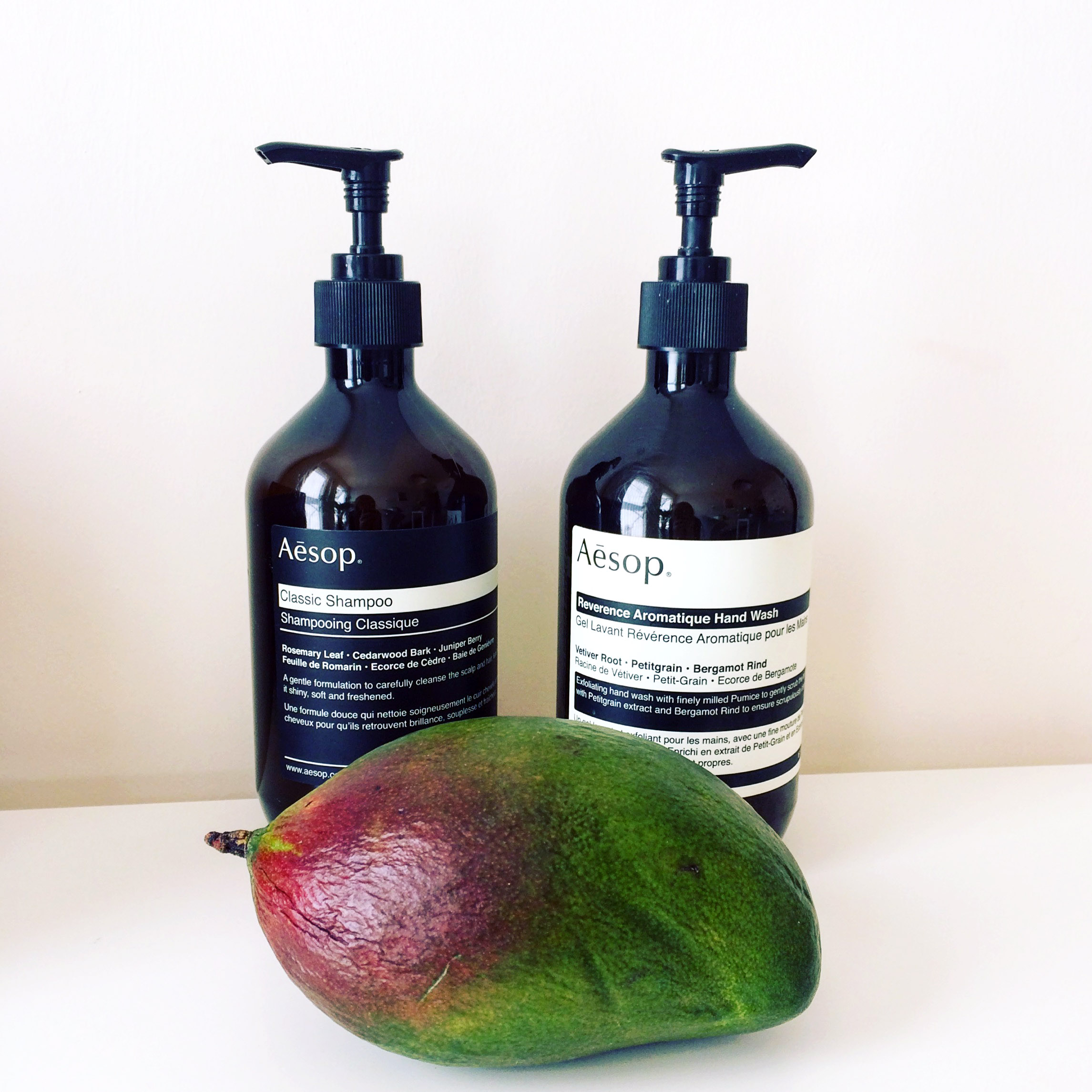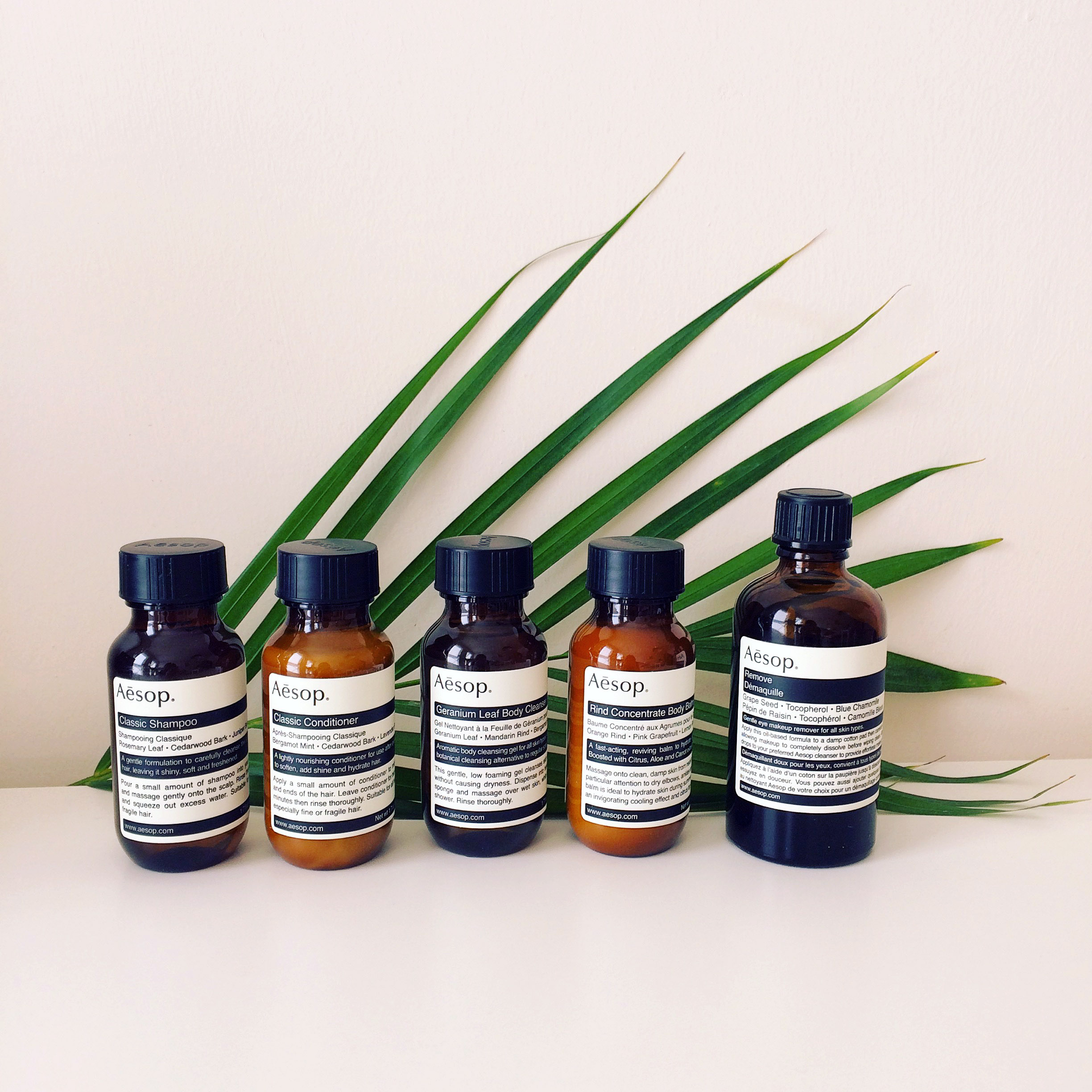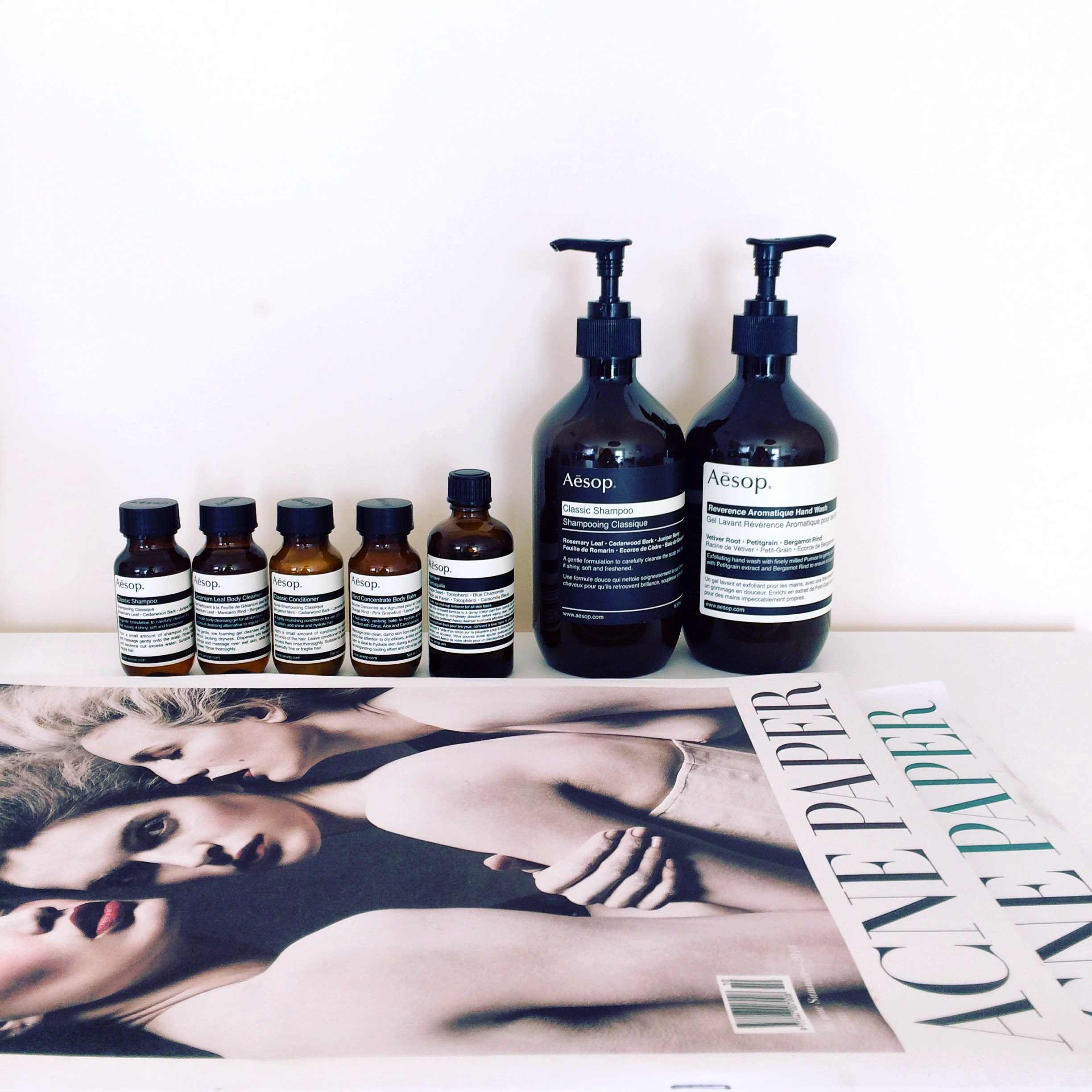 Atmosferę showroomów można również poczuć, kupując online – urzekły mnie zapakowane z pieczołowitością proste kartony, witające klienta niezapomnianym zapachem, zawsze ze spersonalizowaną wiadomością i drobnym upominkiem. Lubię otwierać przesyłki od Aesop, nawet jeśli zamawiam tylko "The Paris Review" 🙂
Even when shopping online, you can still get the atmosphere – a simple box welcomes the customer with an unforgettable scent, a personal note and a small gift. I like to do unboxing from Aesop even if it's just ordered "The Paris Review" magazine.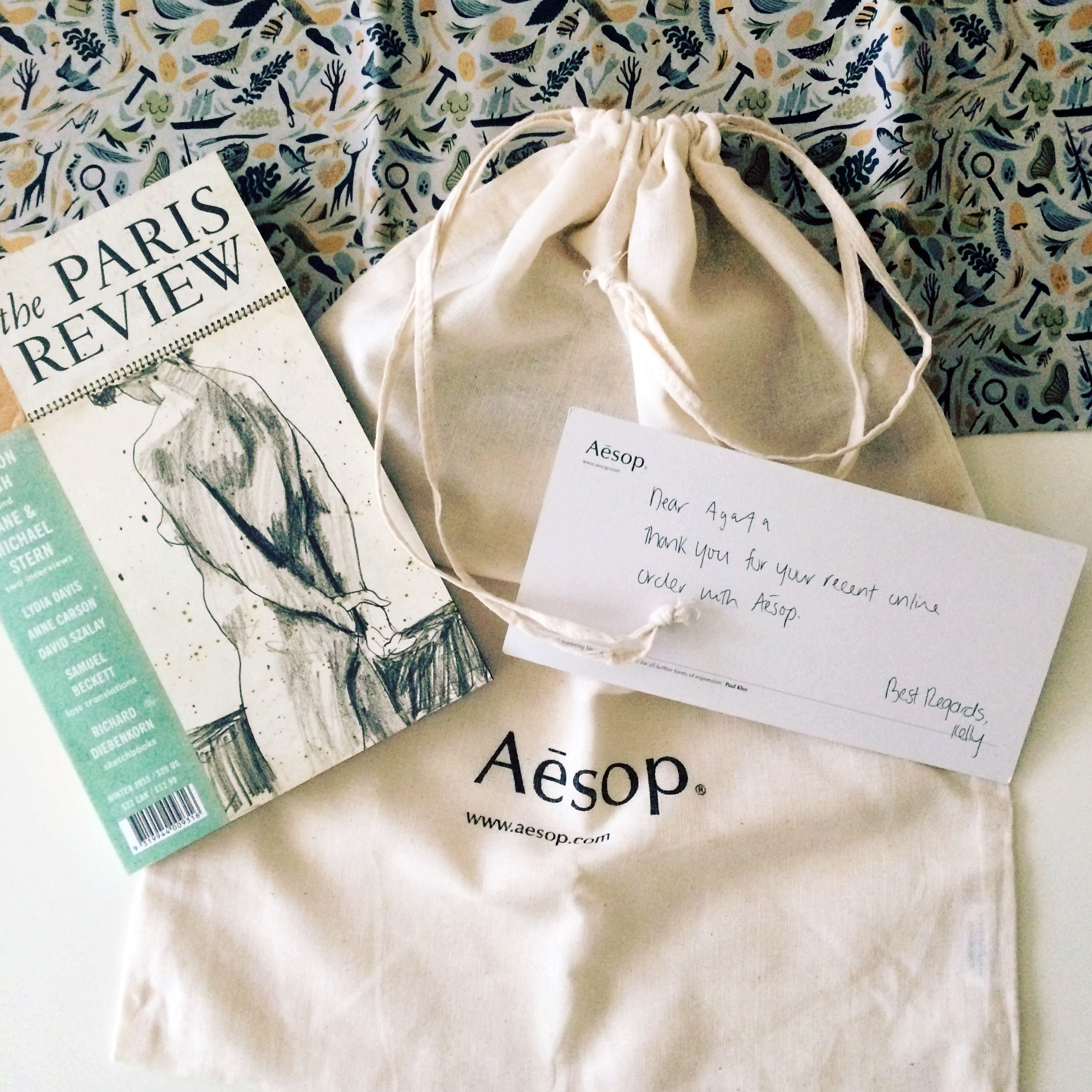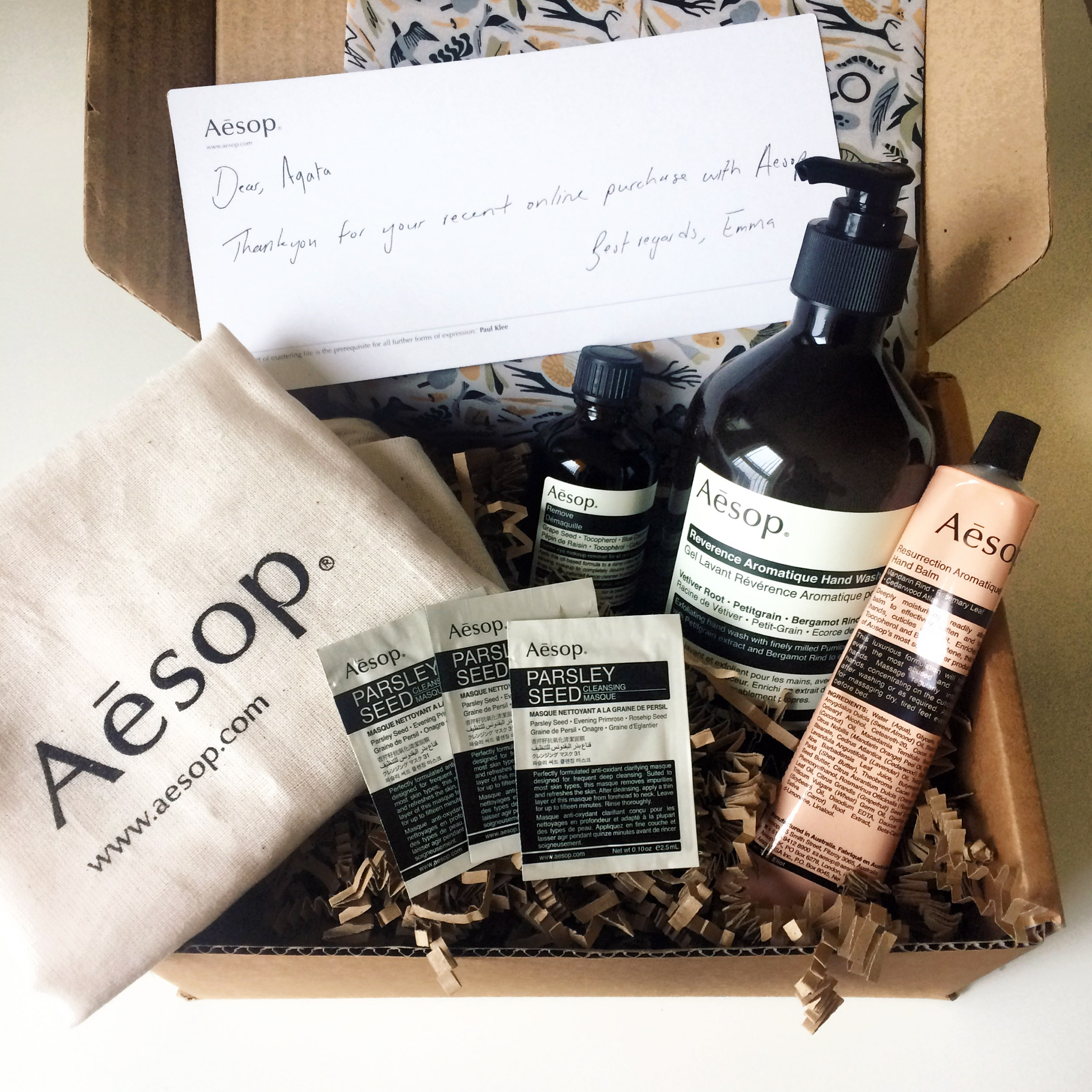 Aesop to marka, która jest również mecenasem kultury, wspiera młodych zdolnych twórców i wierzy, że sztuka to najlepszy sposób doskonalenia i nauki, inspiruje, jest świetnym narzędziem komunikacji. Zachęcam do obejrzenia kilku filmów krótkometrażowych, które idealnie oddają ducha marki. Zapewniam wspaniałą ucztę dla zmysłów 🙂
It is worth noticing, that Aesop brand supports arts – they say that "art is as an avenue that is the way to perfect, learn, inspire and communicate". I recommend few movie clips that perfectly show the brands objective. It is a wonderful feast for the senses.