W ubiegły wtorek zaczęliśmy nasz krótki urlop we Florencji. Niestety z powodu odwołanego lotu, po strasznych perturbacjach i niemal 24-godzinnej podróży (transfer na lotnisko Gatwick, lot do Rzymu, 4-godzinna jazda autobusem na lotnisko Perola), dotarliśmy do Florencji dopiero w środę. Całe szczęście, że postawiłam tylko na bagaż podręczny, dzięki czemu zminimalizowałam dyskomfort związany z komplikacjami w czasie podróży.
Przez wiele lat na wakacje zabierałam wypchaną po brzegi walizkę. Kończyło się to tym, że i tak części ubrań w ogóle nie nosiłam, a bagaż był niemiłosiernie ciężki. Teraz doszłam do etapu, w którym zabieram ze sobą tylko te rzeczy, które rzeczywiście przydadzą się podczas podróży. W przypadku ciepłych krajów zawsze sprawdzają się ubrania z naturalnych tkanin, przewiewne, lekkie, zajmują mało miejsca i na dodatek, w razie potrzeby, schną w ciągu kilku godzin.
Oliwkowa sukienka o finezyjnym kroju okazała się strzałem w dziesiątkę. Kupiłam ją na ślub mojej siostry, ale idealnie sprawdziła się również podczas 30-stopniowych upałów we Florencji.
Last Tuesday we started our short vacation in Florence. Because of a cancelled flight, after a hectic perturbation and an over 24 hour trip (transfer to Gatwick Airport, flight to Rome and a 4hour drive to Perola Airport) we made it to Florence on Wednesday unfortunately. Thank God I've decided to take only my carry-on luggage because it made this whole trip less discomforting. For many years I've always took a suitcase filled to the brim on vacation. Of course I never worn half of packed clothes and the luggage was ruthlessly heavy. But now I only take things that are really a necessity. When it comes to travelling to warm climate countries, only clothes made of natural fabric work. Airy and light they don't take that much space and just in case of an emergency, they dry in less than few hours. This olive, silk dress with this subtle style, is a perfect choice. I've worn it to my sister's wedding but it also works great during a 30 degree heat in Florence.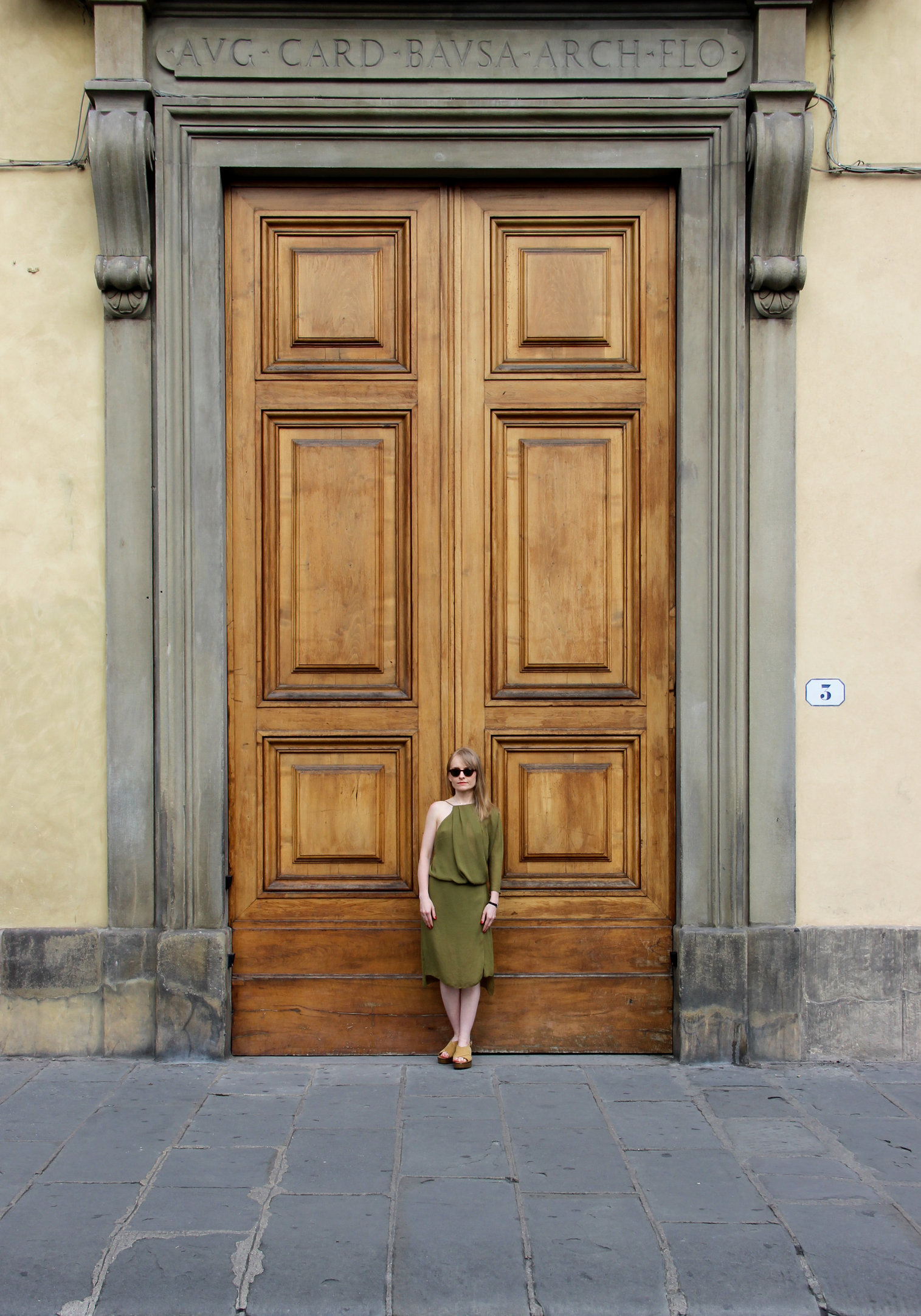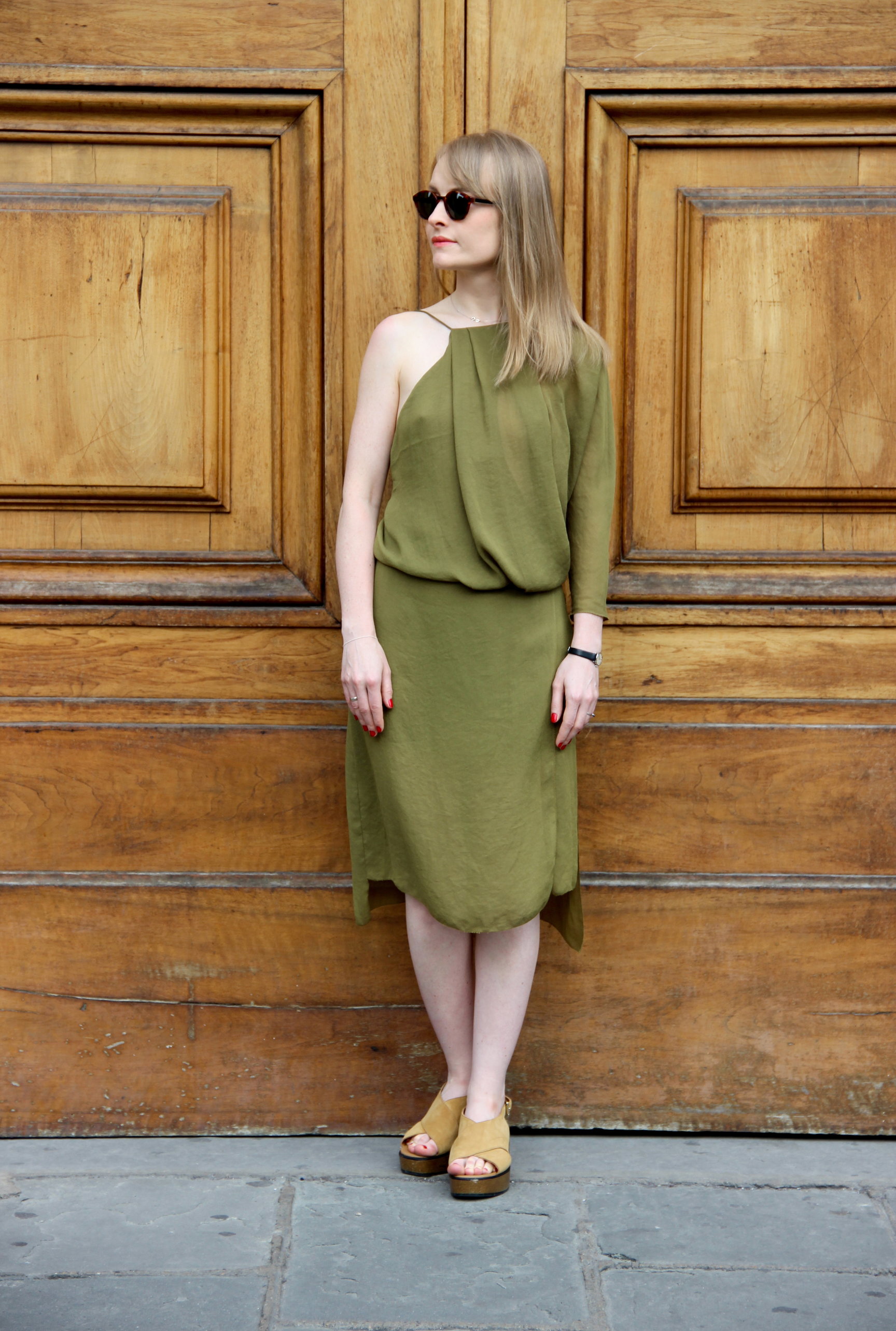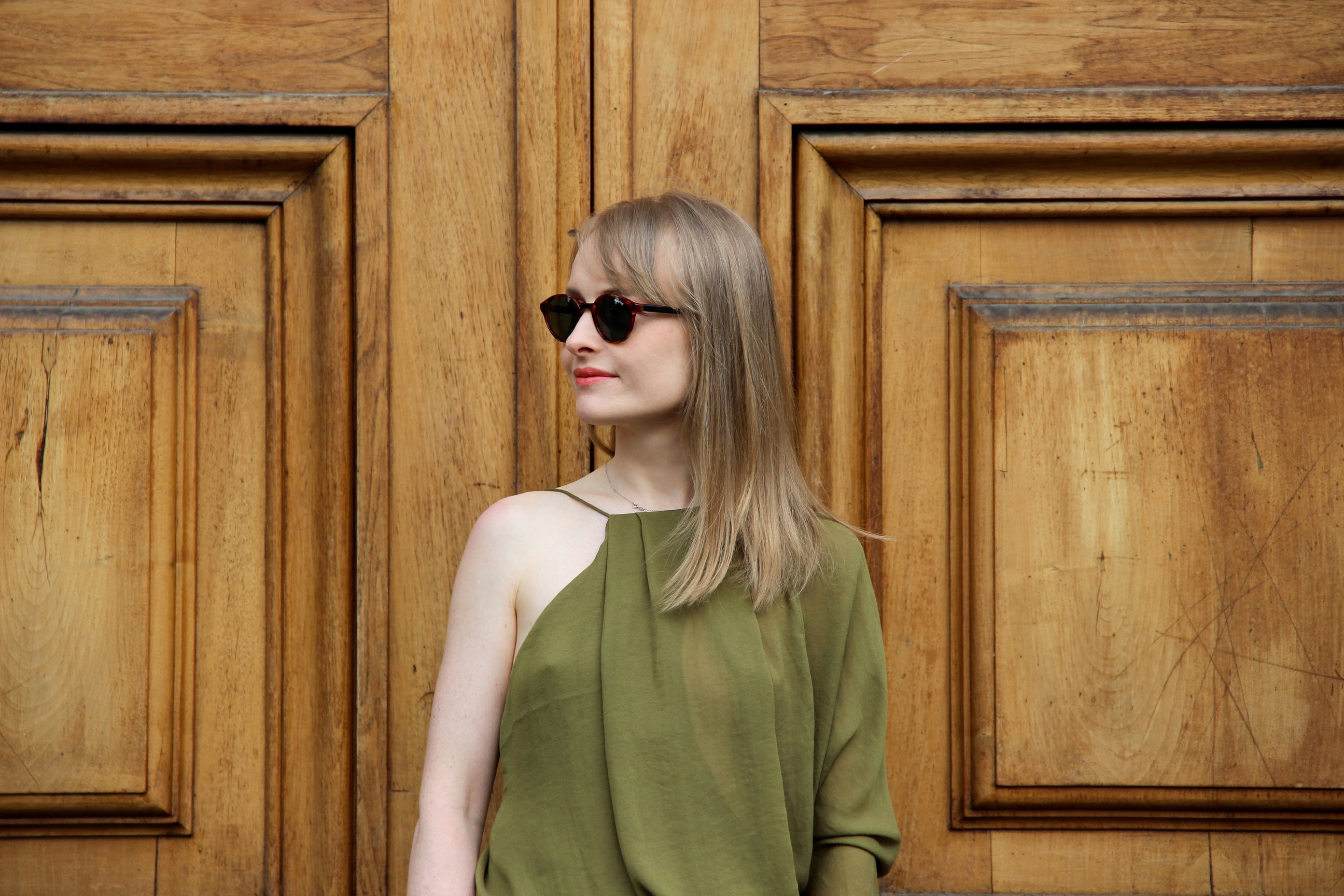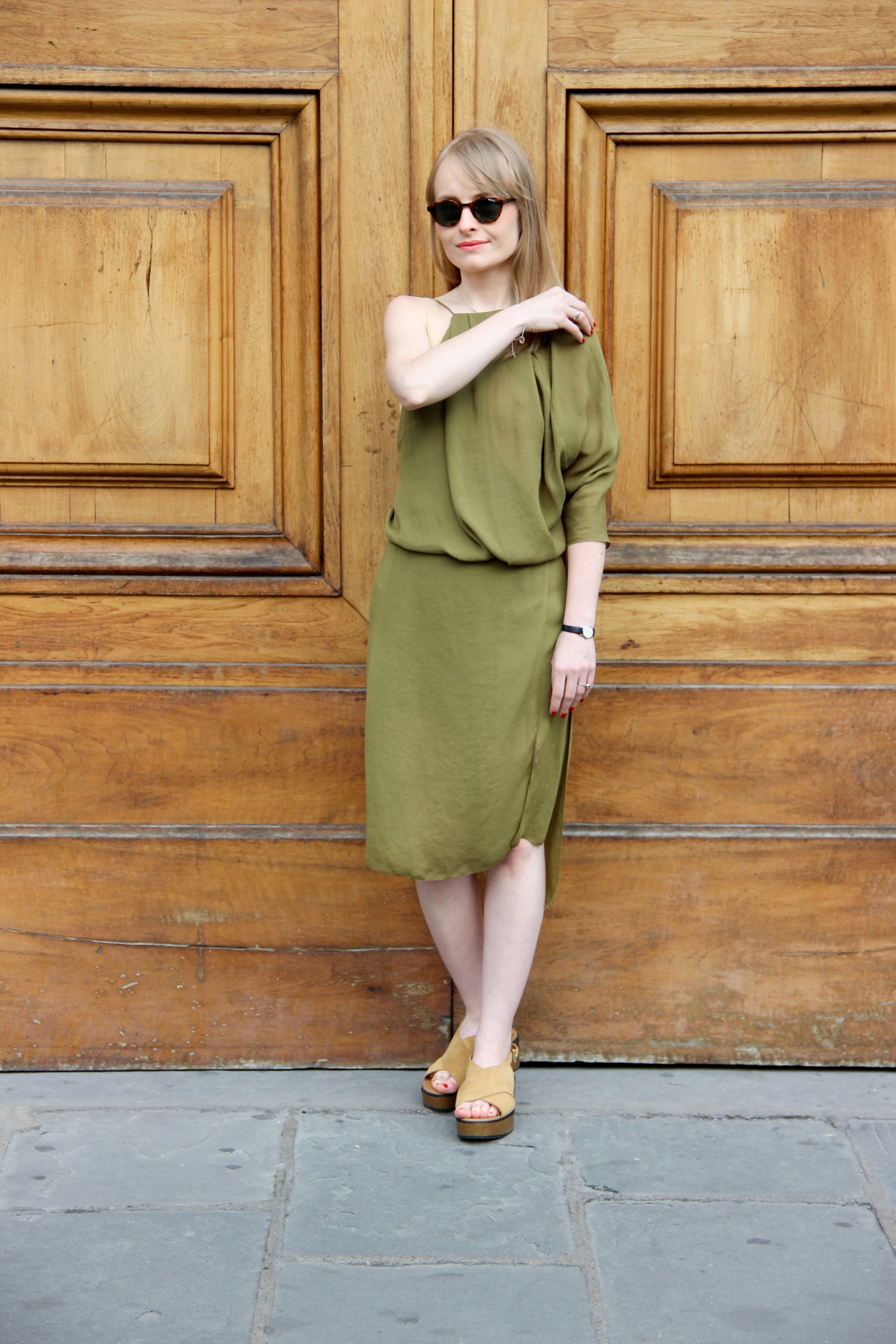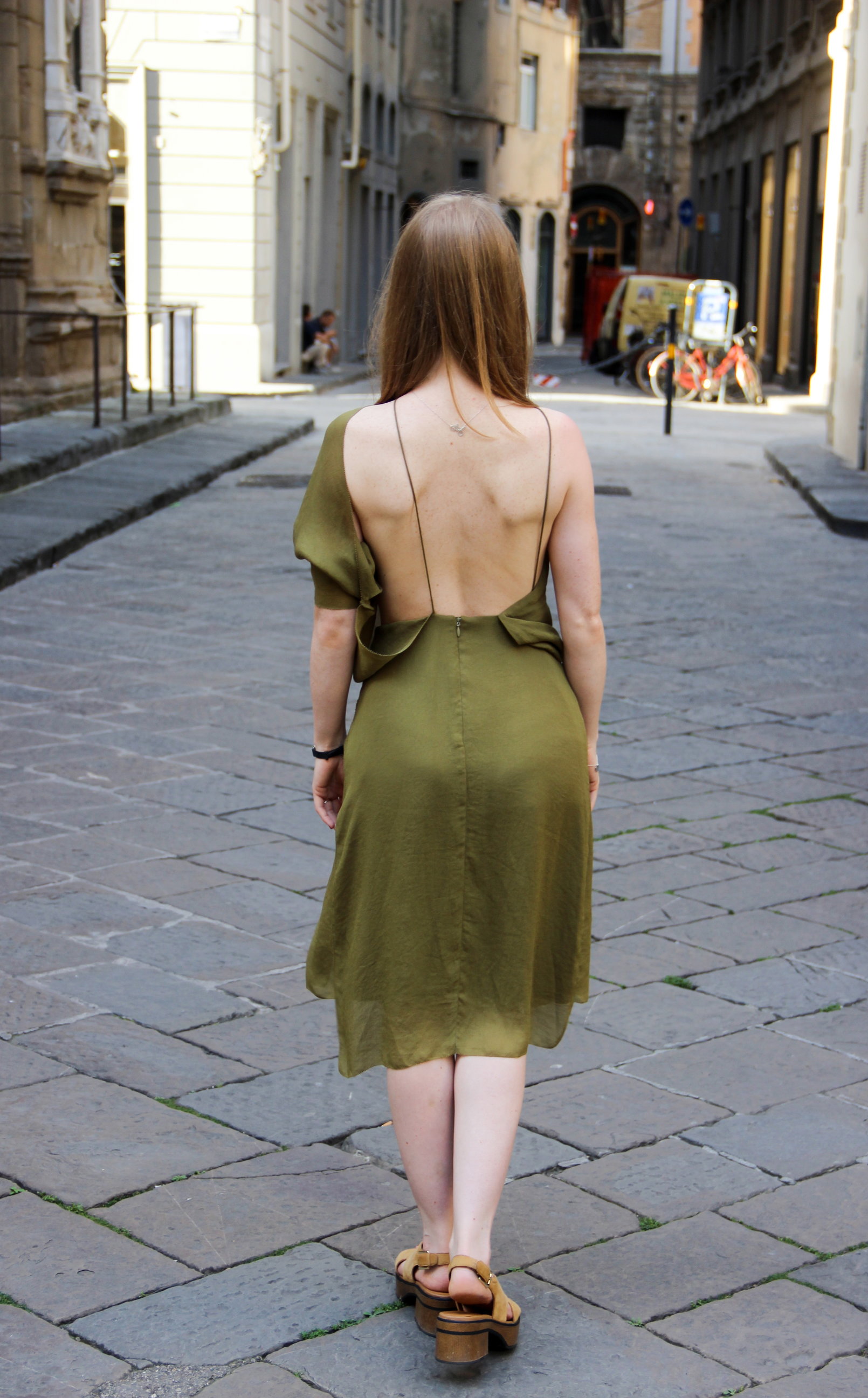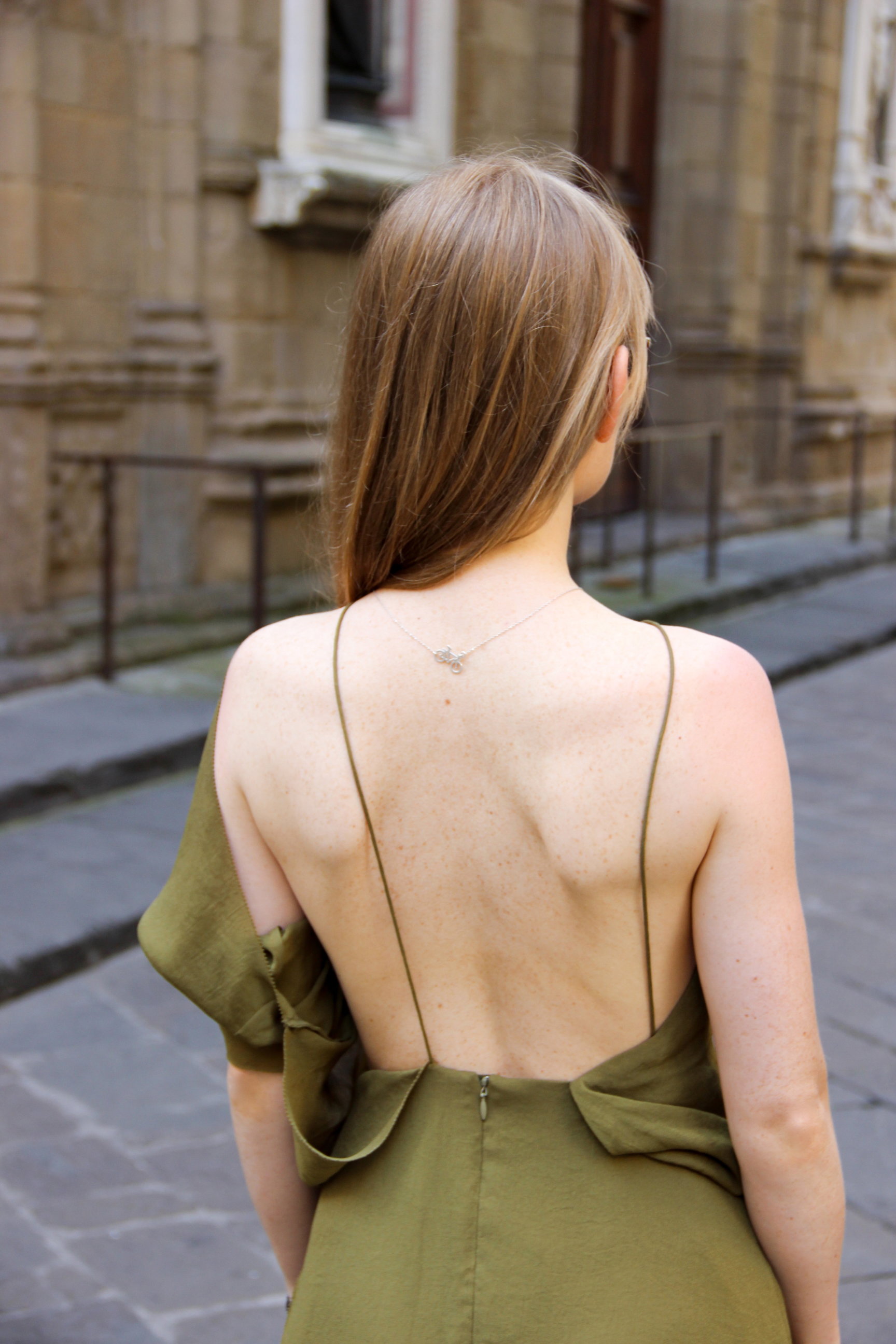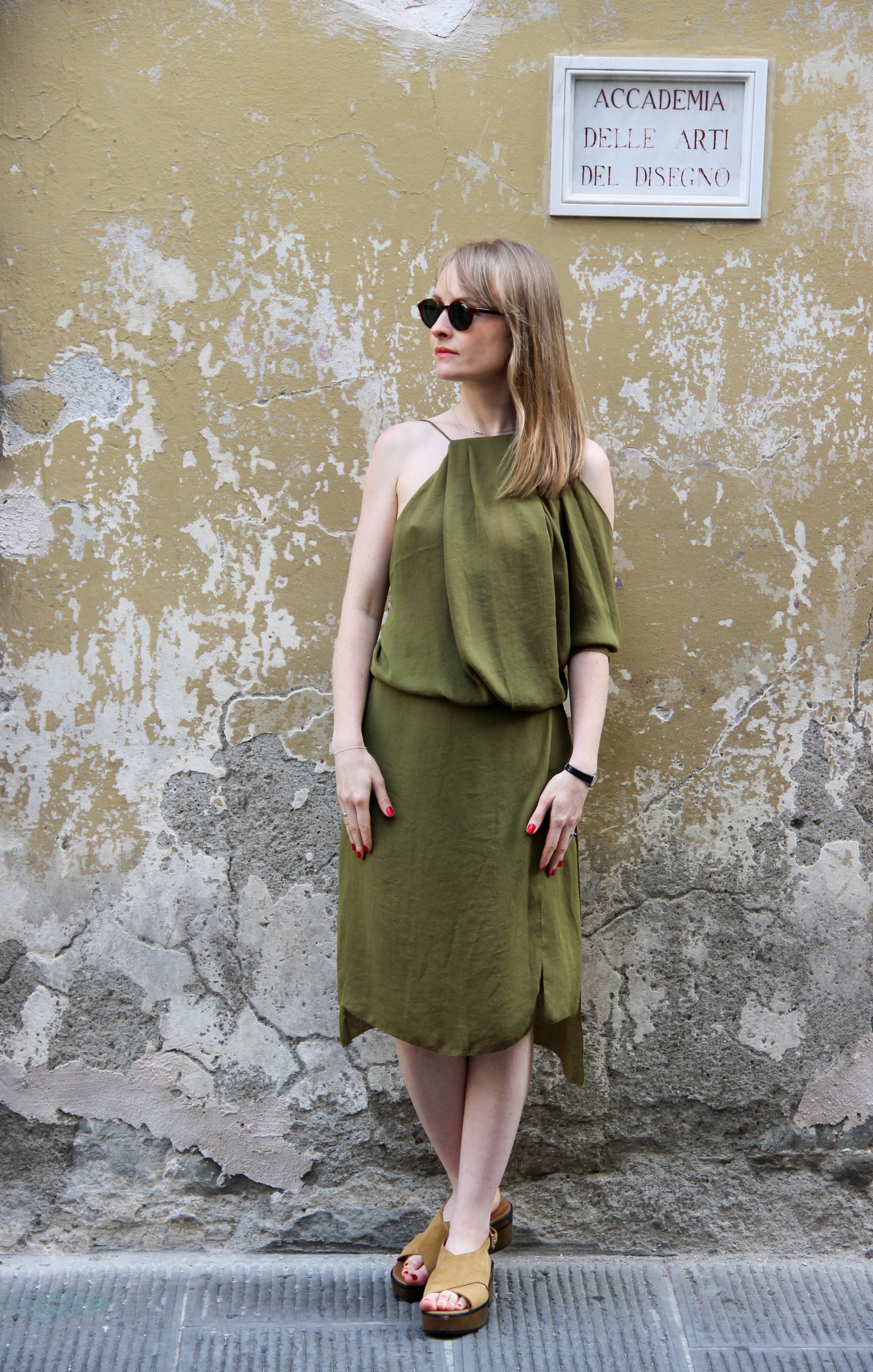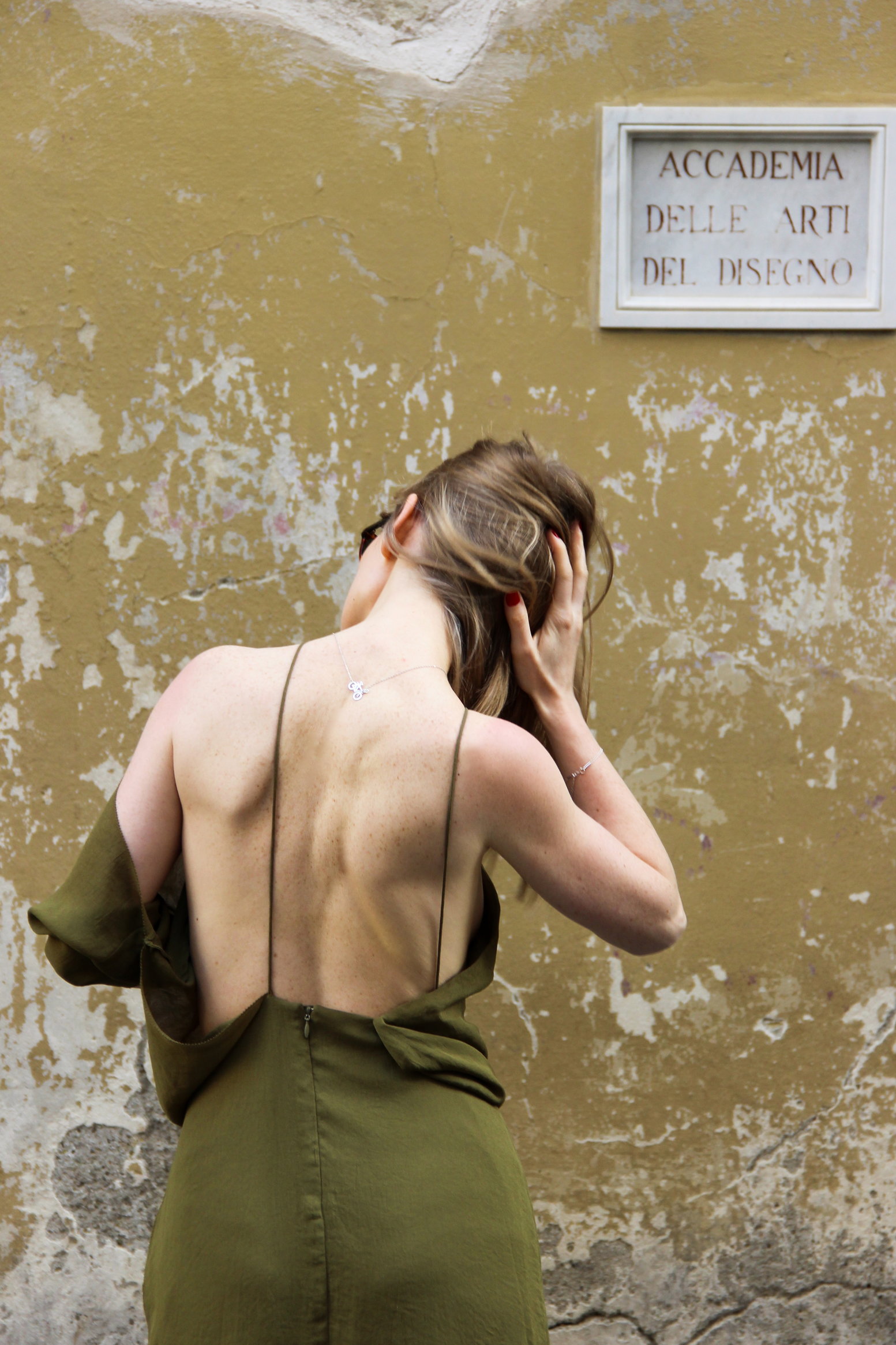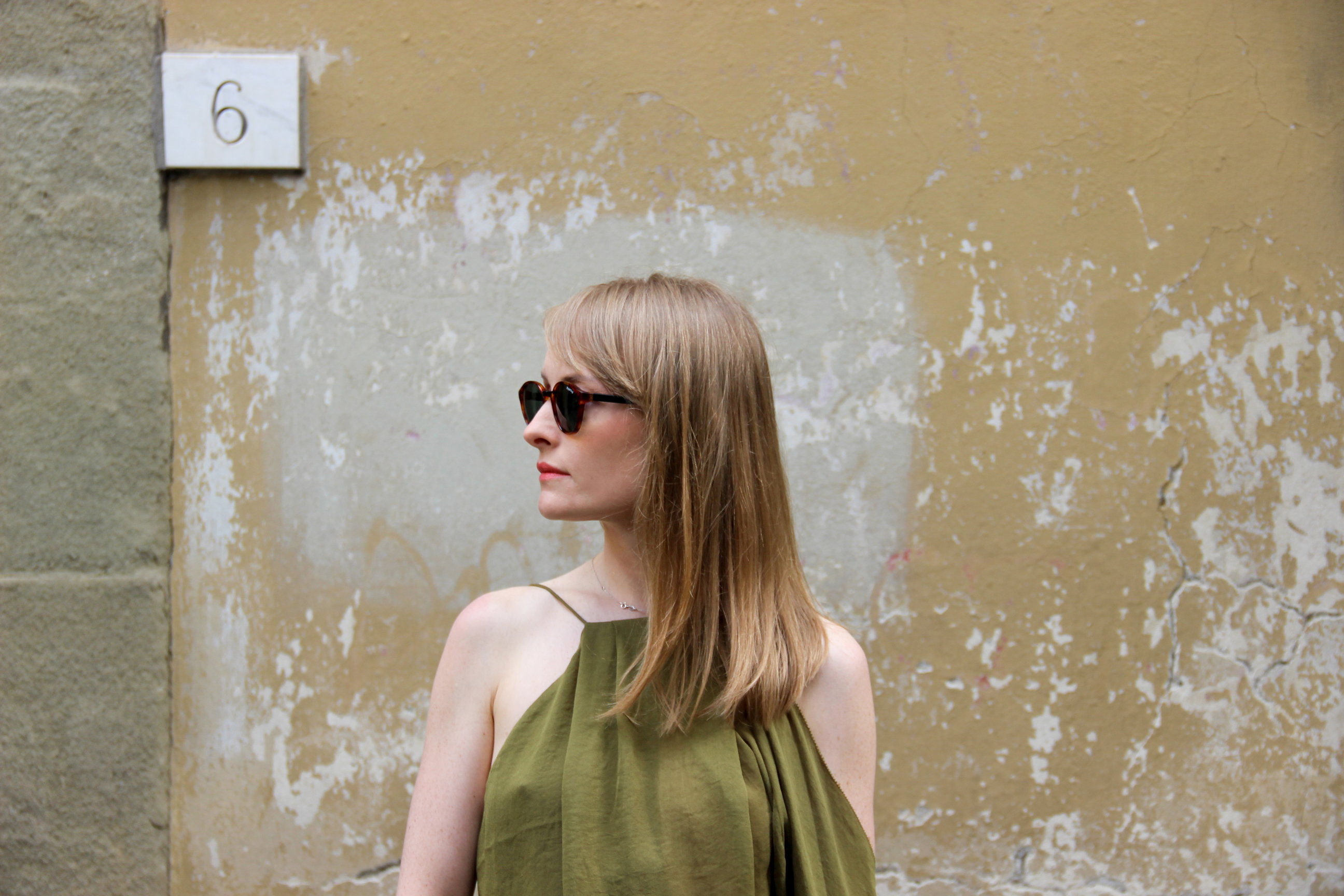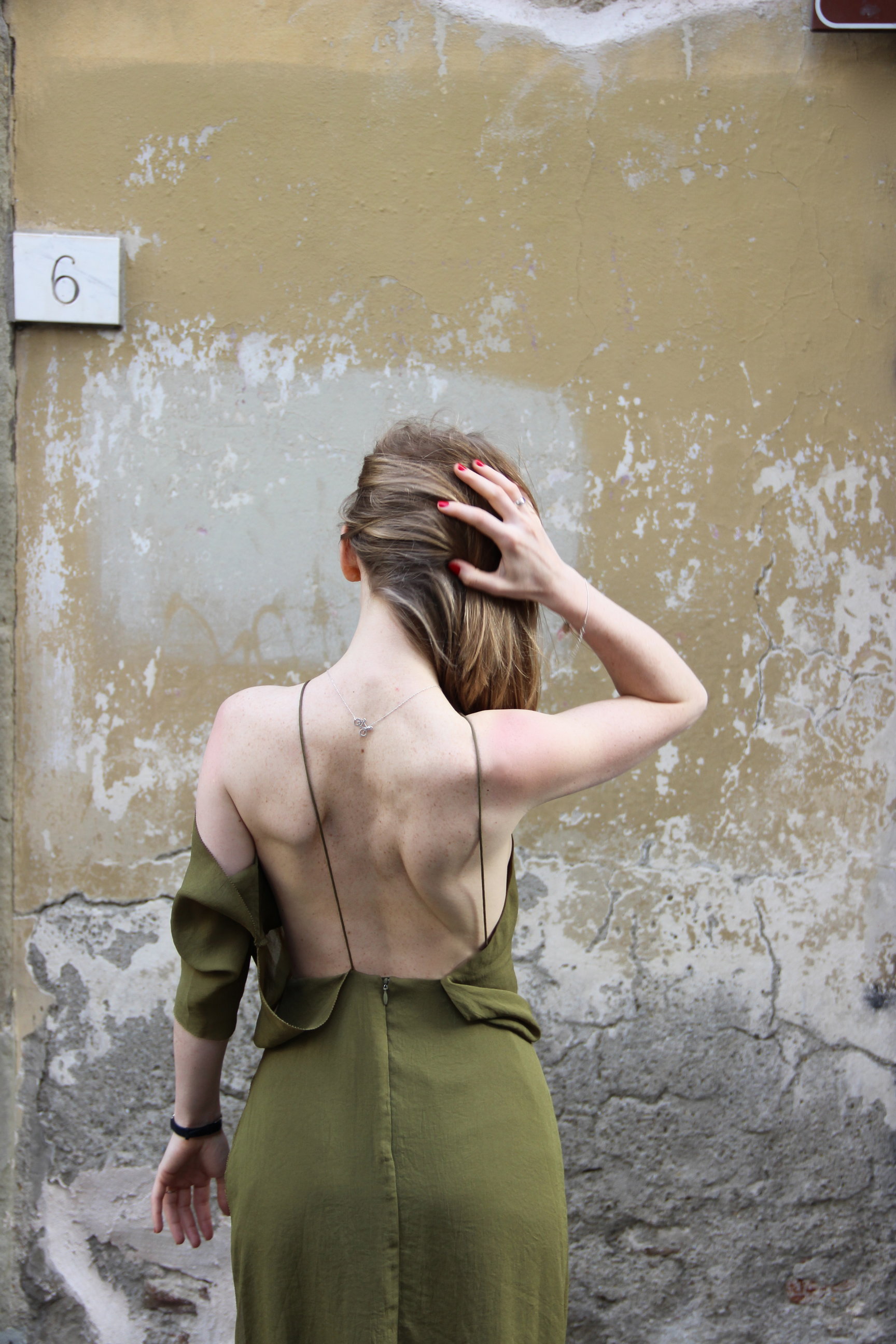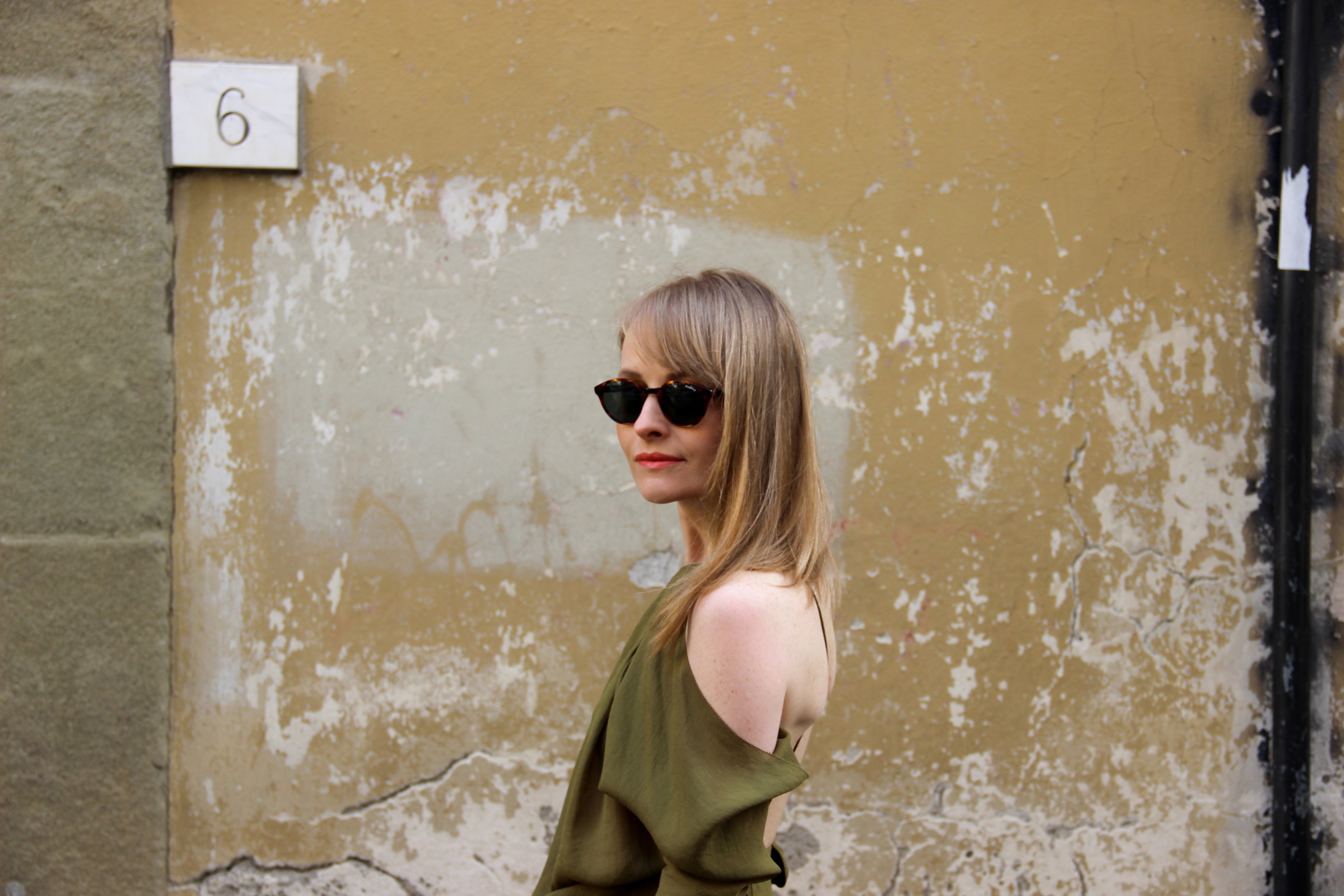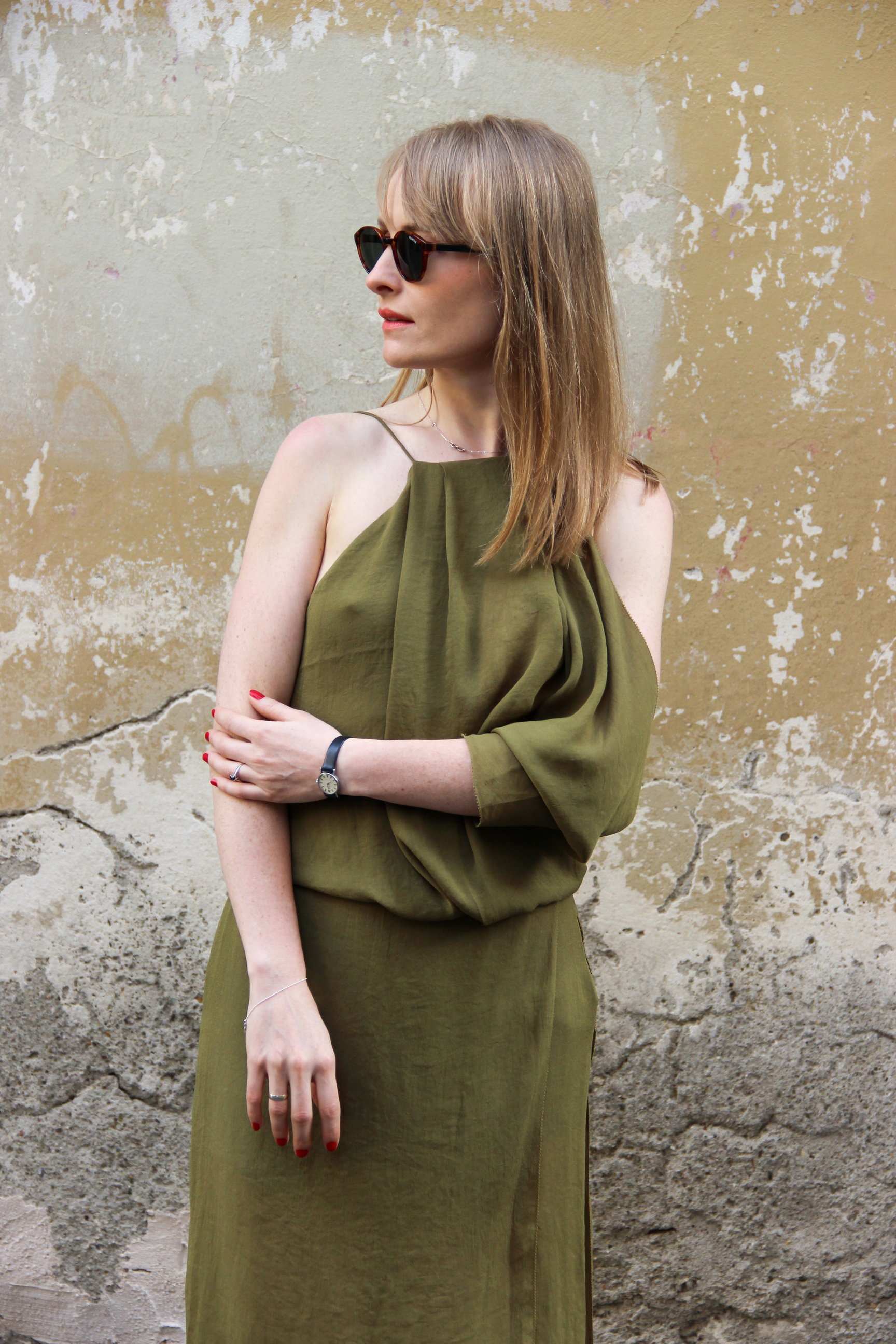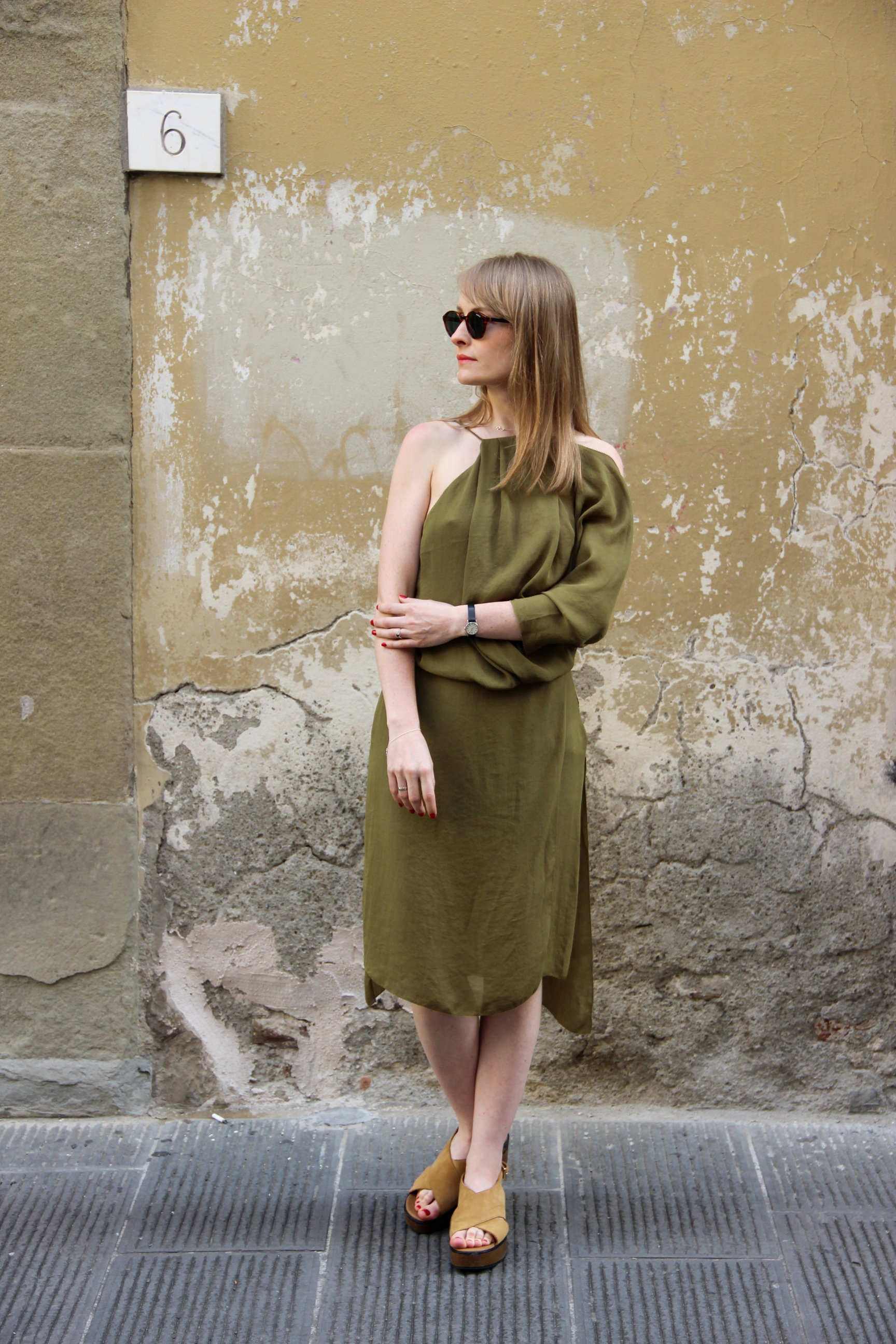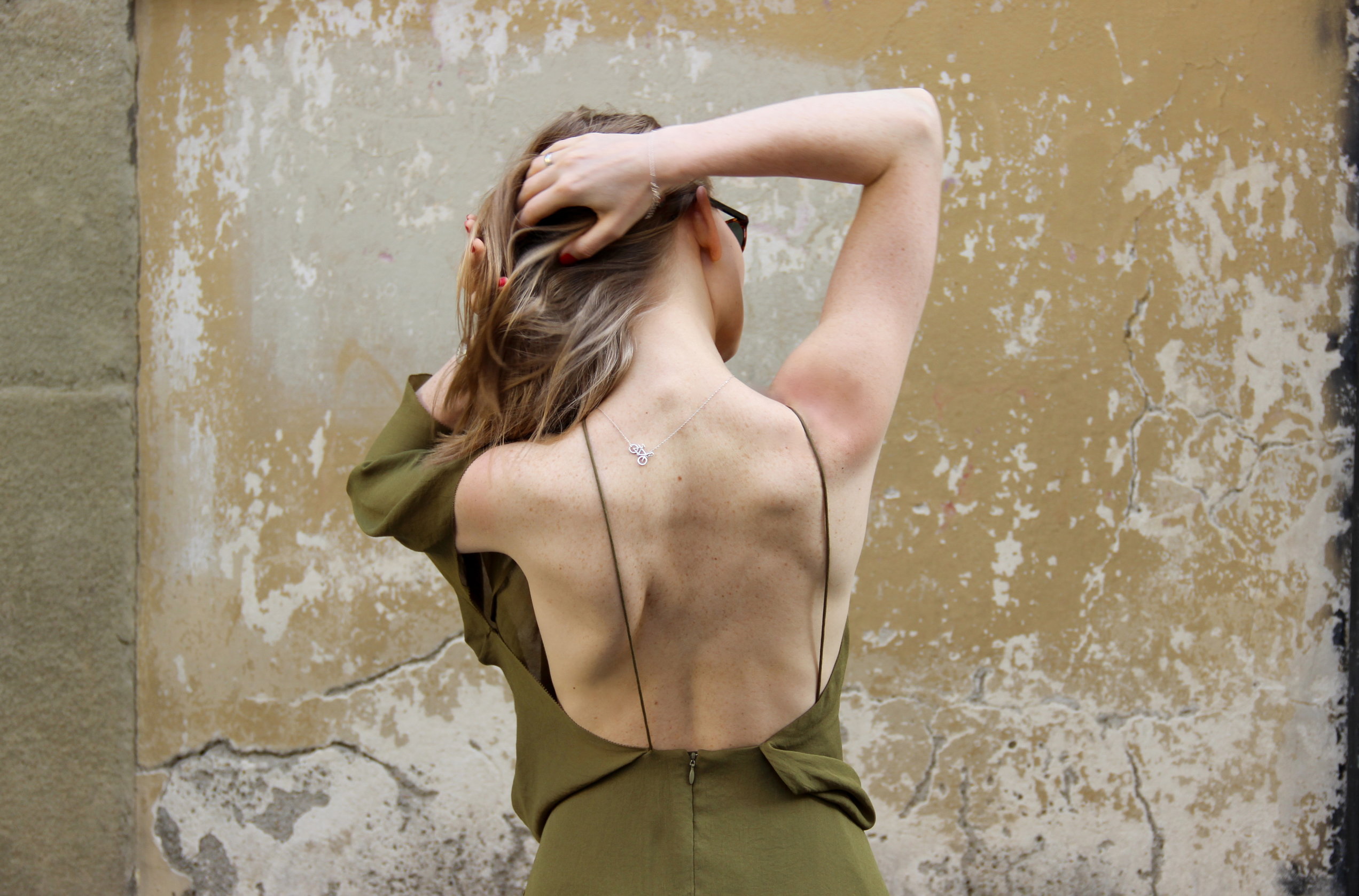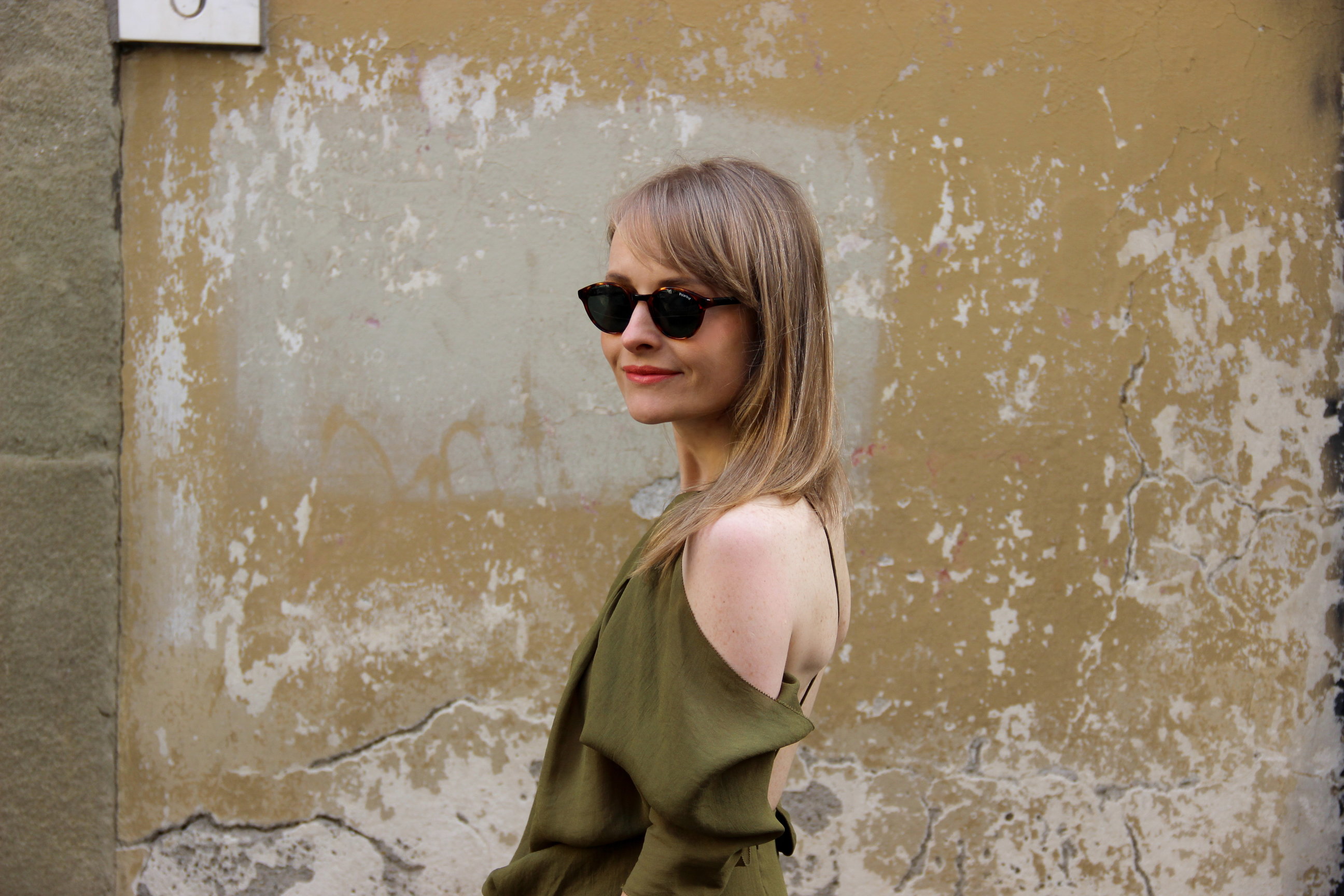 fot. LONG STORY SHORT
dress – ACNE STUDIOS / shoes – VAGABOND SHOES / sunglasses – POLAROID / necklace – Wishbone