Dziś będzie trochę o miłości… Pamiętam, jak kiedyś uczestniczyłam w warsztatach dramatopisarskich i mieliśmy ćwiczenie, podczas którego wybieraliśmy jeden przedmiot i personifikowaliśmy go. Wybrałam wówczas okulary, ponieważ mam do nich niezwykle intymny stosunek. Uważam, że poza tym, że pomagają mi widzieć świat pełniej i wyraźniej, we właściwych proporcjach i kształtach, jeśli są dobrze dobrane, stanowią integralną część właściciela czy też "nosiciela" 😉 Ale miało być o miłości, więc będzie, w dodatku od pierwszego wejrzenia. Okulary zaczęłam nosić dopiero po studiach, zapewne tony przeczytanych książek i praca przy komputerze mi w tym pomogły. Długo nie mogłam się do nich przyzwyczaić. Po latach wiem, że wybór niebieskich oprawek jako pierwszych i jedynych okularów nie był trafiony. Drugie oprawki były już czarne i powoli zaczynałam je lubić, kolejne i kolejne coraz bardziej odważne, jednak prawdziwy przełom nastąpił, gdy zamówiłam tradycyjny model MOSCOT Lemtosh w rozmiarze large.
This time something about love… Once I've took drama writers workshops, and we had a task to pick one object and personify it. I've decided to go with a pair of spectacles, because I feel very intimate about it. They let me see the world clearer in proper proportions and shapes, if they match correctly, they are an integral part of the owner or should I say "carrier". But talking about love from the first sight. I started wearing glasses just after collage, sure tons of read books and hours in front of the computer screen had something to do with it. It took me a lot of time to get used to eyewear. After years of experience now I know that going with the blue frames was "very beginner" of me. Second frames were black and slowly I started liking them, another pair and another pair had more and more bold designs, but the real breakthrough came when I've ordered the traditional MOSCOTs model Lemtosh in size large.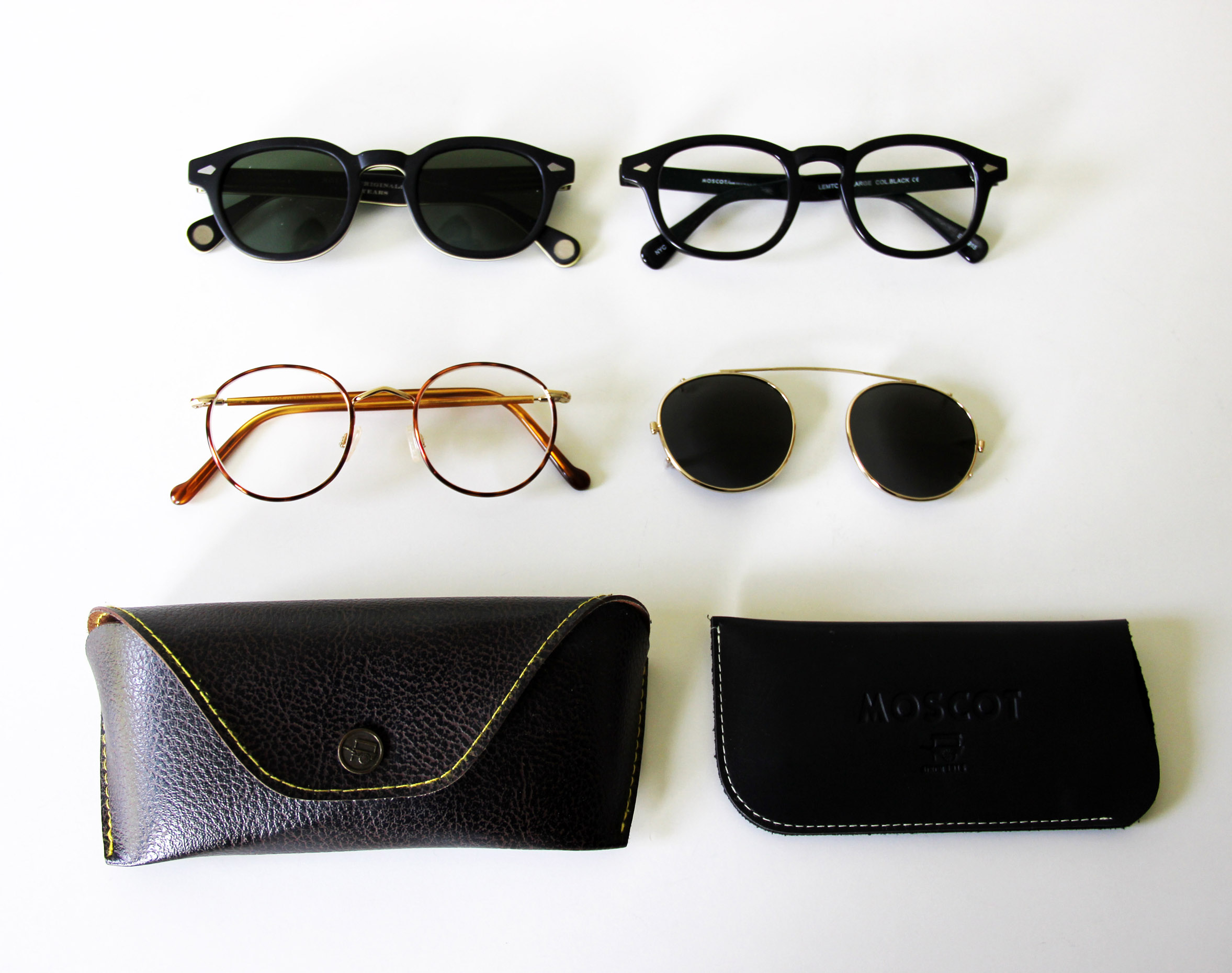 Nigdy nie przypuszczałam, że okulary mogą stanowić tak ważny element stylizacji, wyrażać osobowość czy dookreślać styl. Od czasu, gdy zamówiłam pierwsze oprawki tej marki minęło już chyba z pięć lat i nosiłam je non stop aż do kwietnia tego roku. Zadziwiające, że nadal wyglądają bardzo dobrze, praktycznie się nie zniszczyły, zamierzam zmienić w nich szkła i zapewne dokupię do nich nakładki clip-ons.
Never before I thought that eyewear could be such an important part of the outfit, express ones personality and be a style definition. It's been five years since I've ordered my first frames from this brand and I've been wearing them till April this year. It is amazing that they still look flawless, I will change the lenses and buy some clip-ons.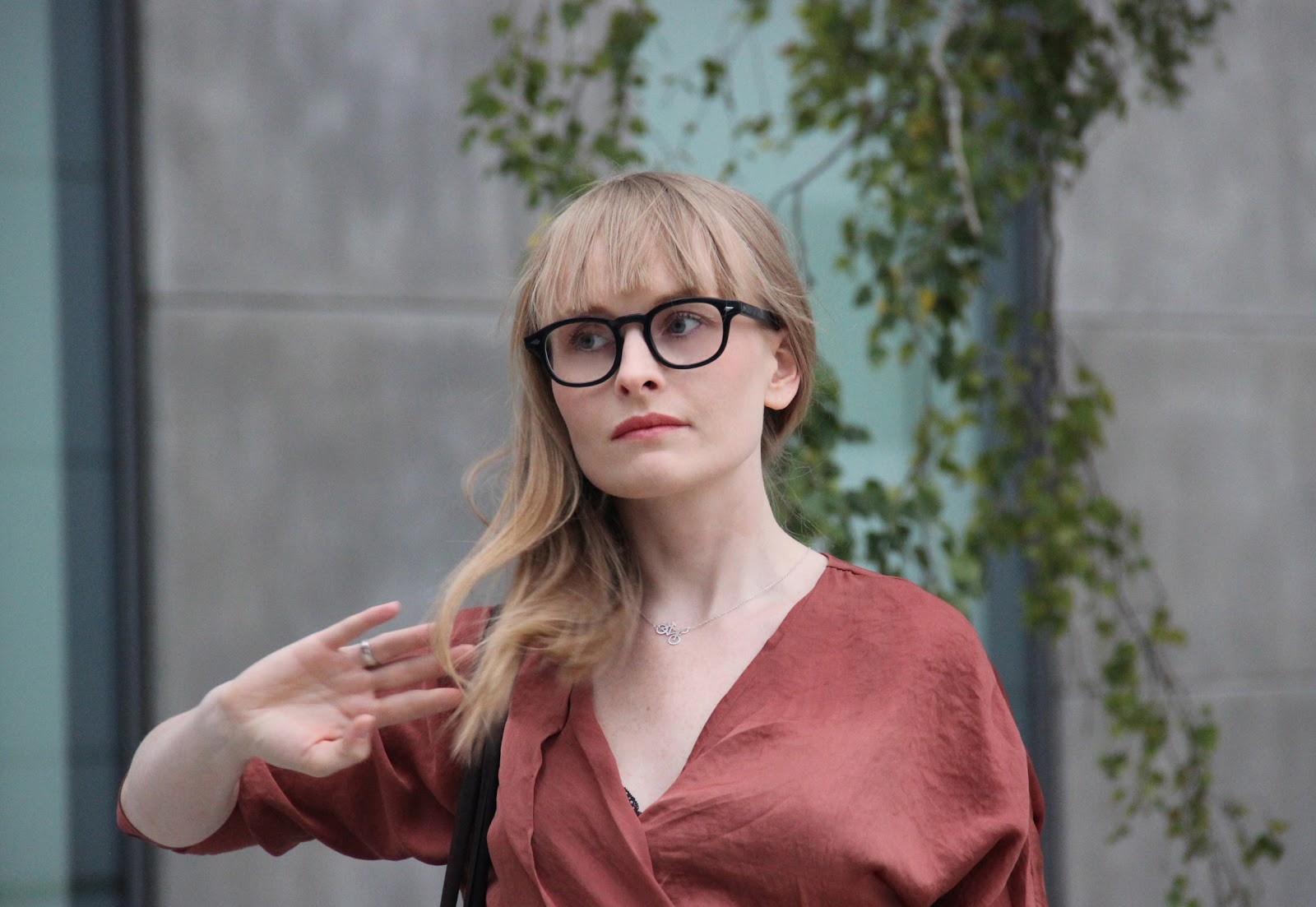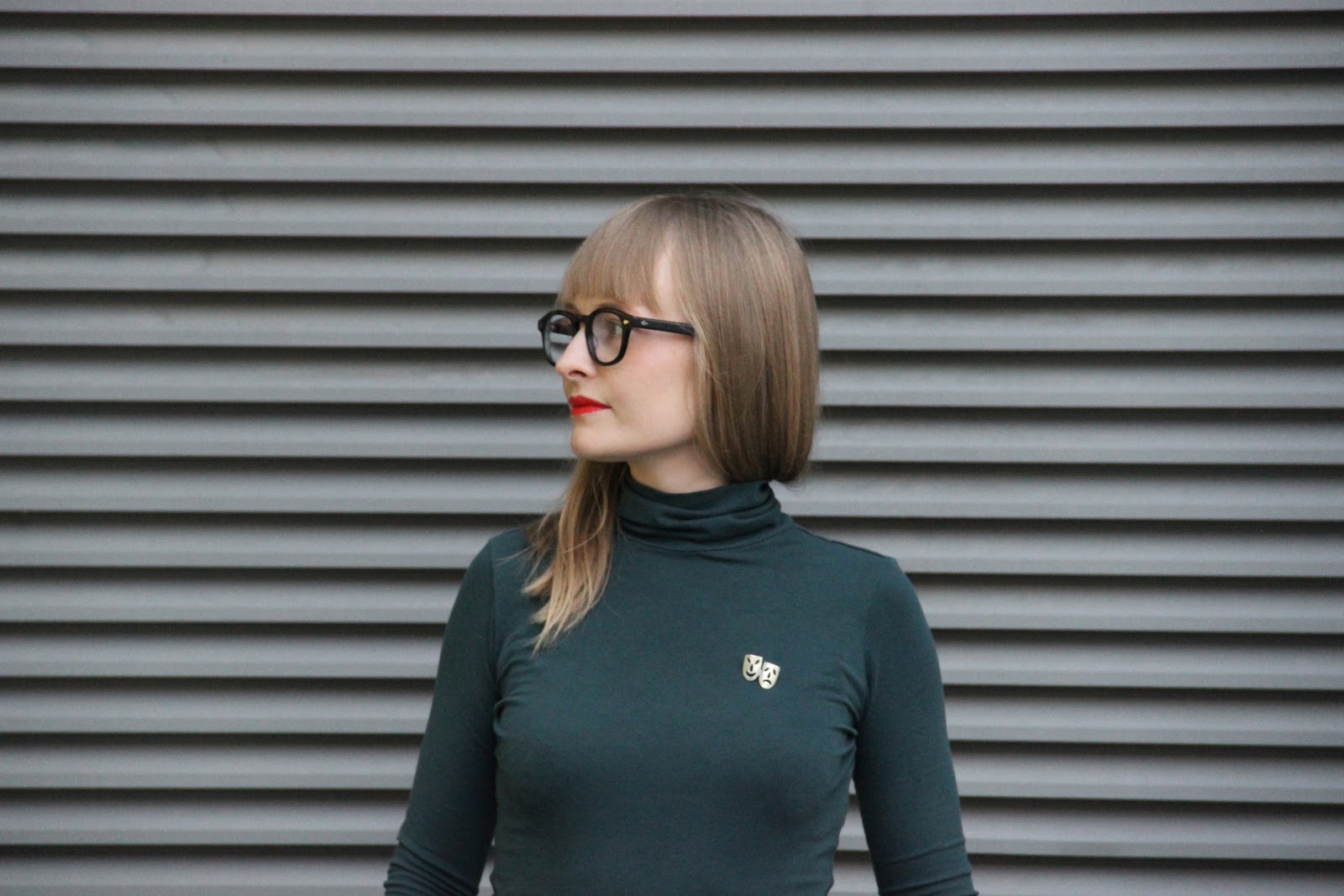 Moje drugie okulary MOSCOT to przeciwsłoneczne Lemtosh Smart z limitowanej kolekcji zaprojektowanej na stulecie marki. Wygrałam je w konkursie zorganizowanym na Instagramie. Wówczas zdecydowałam się na mniejszy rozmiar – medium. To kolejne okulary, z którymi nie rozstawałam się przez ostatnie letnie sezony, wygodne, stylowe, bezpieczne.
My second pair of MOSCOTs are sunglasses Lemtosh Smart from a limited edition for the brands centennial celebration. I won them in an Instagram give away. This time I went with the size medium. Another spectacles that been with me through many summer seasons, comfortable, stylish and safe.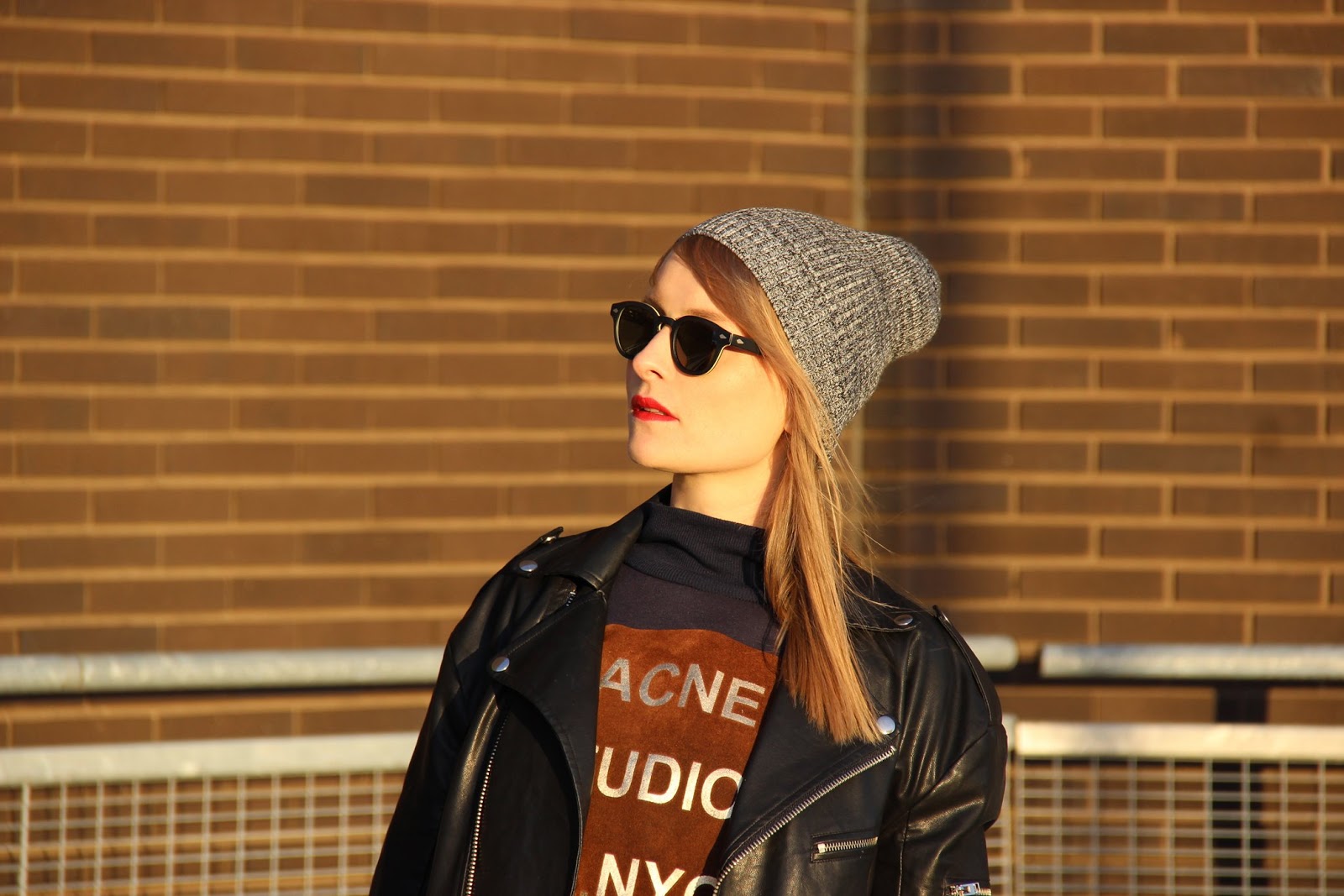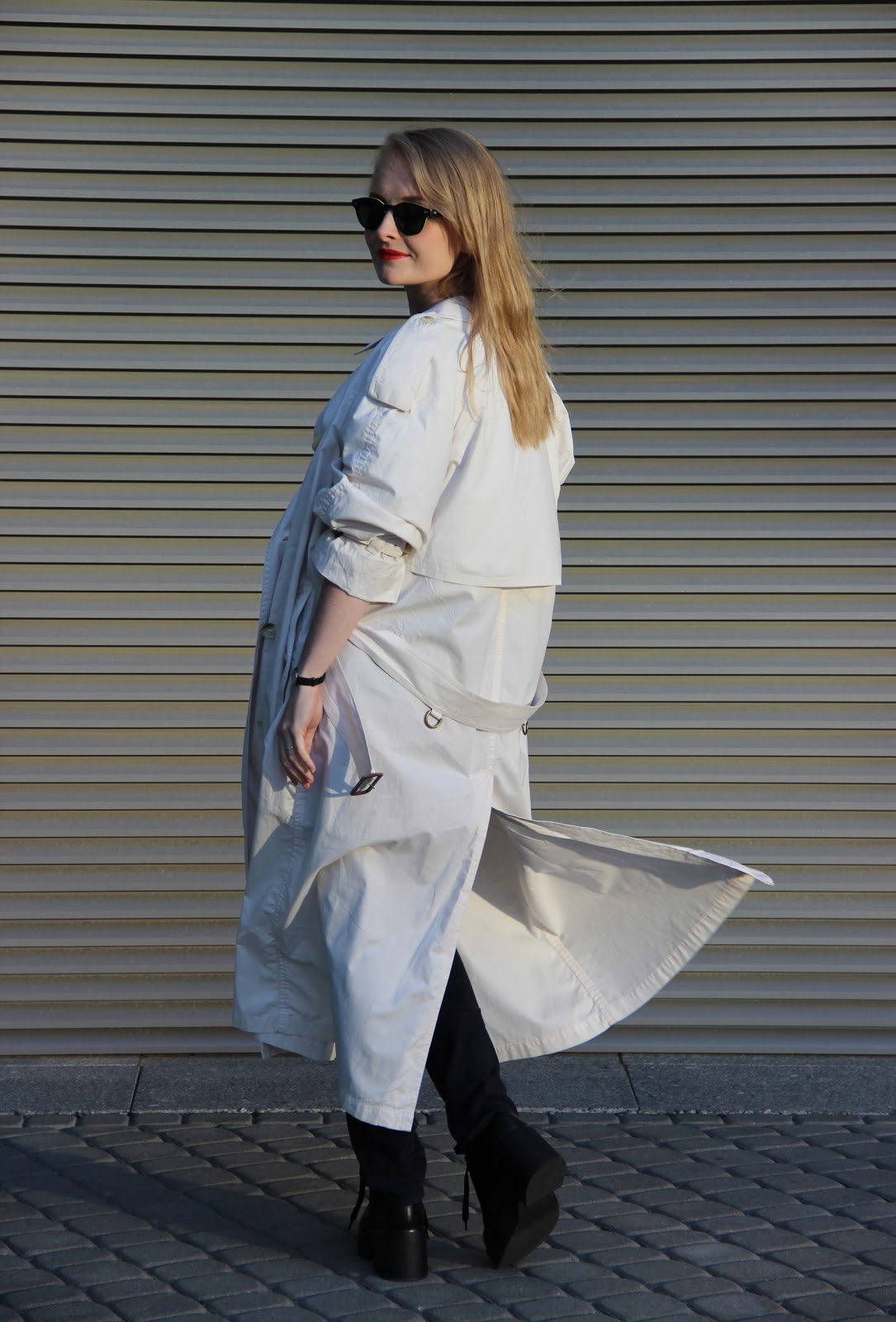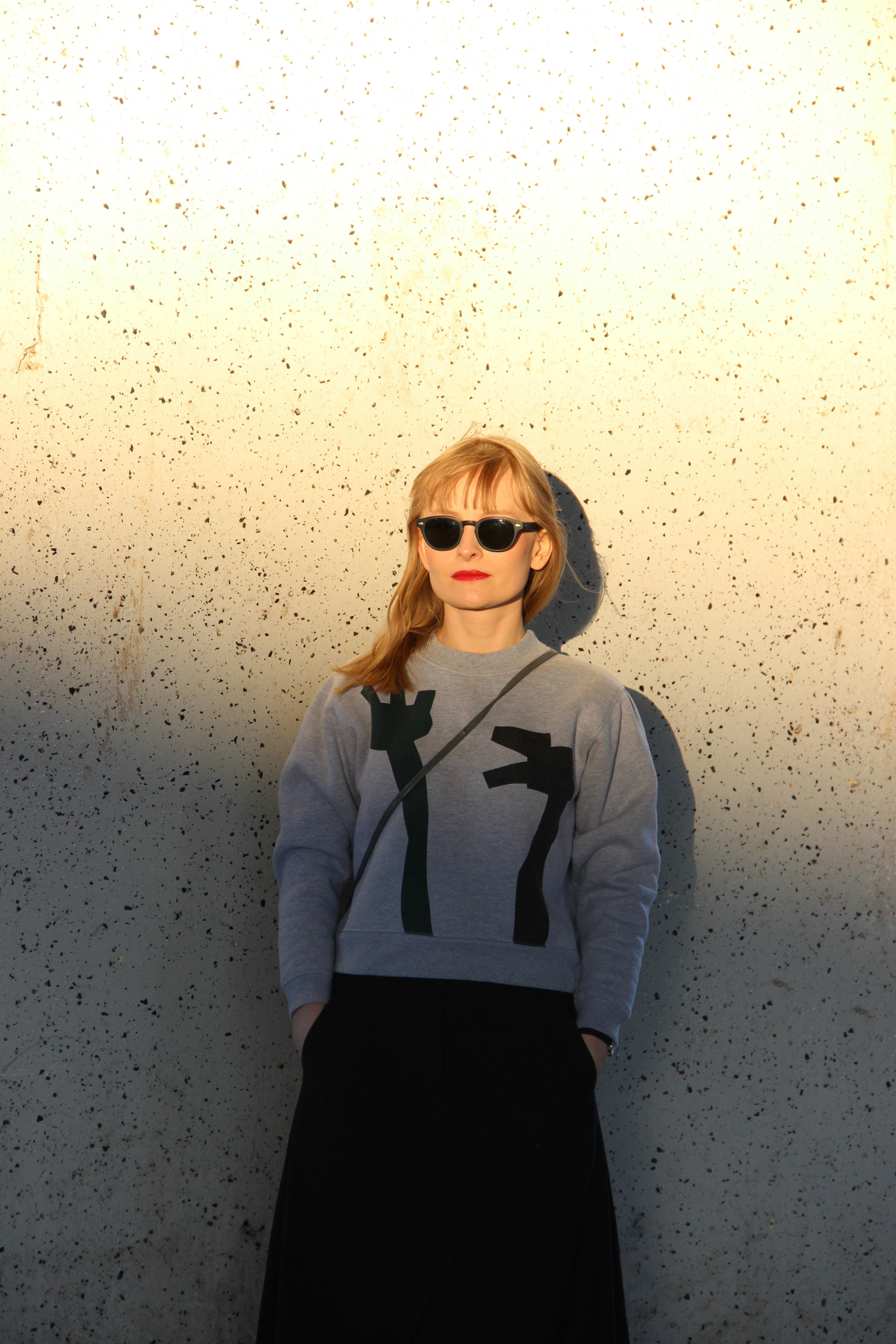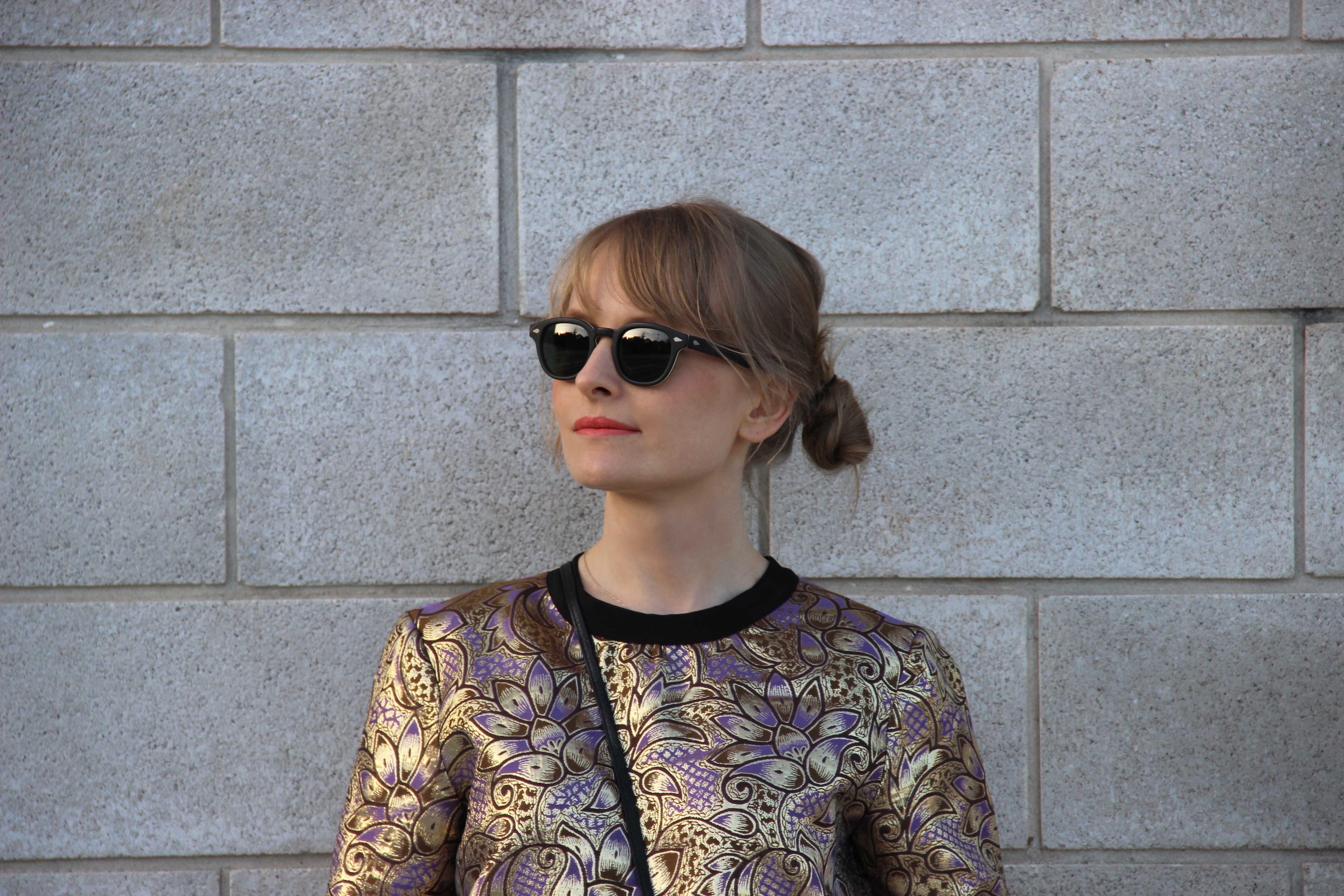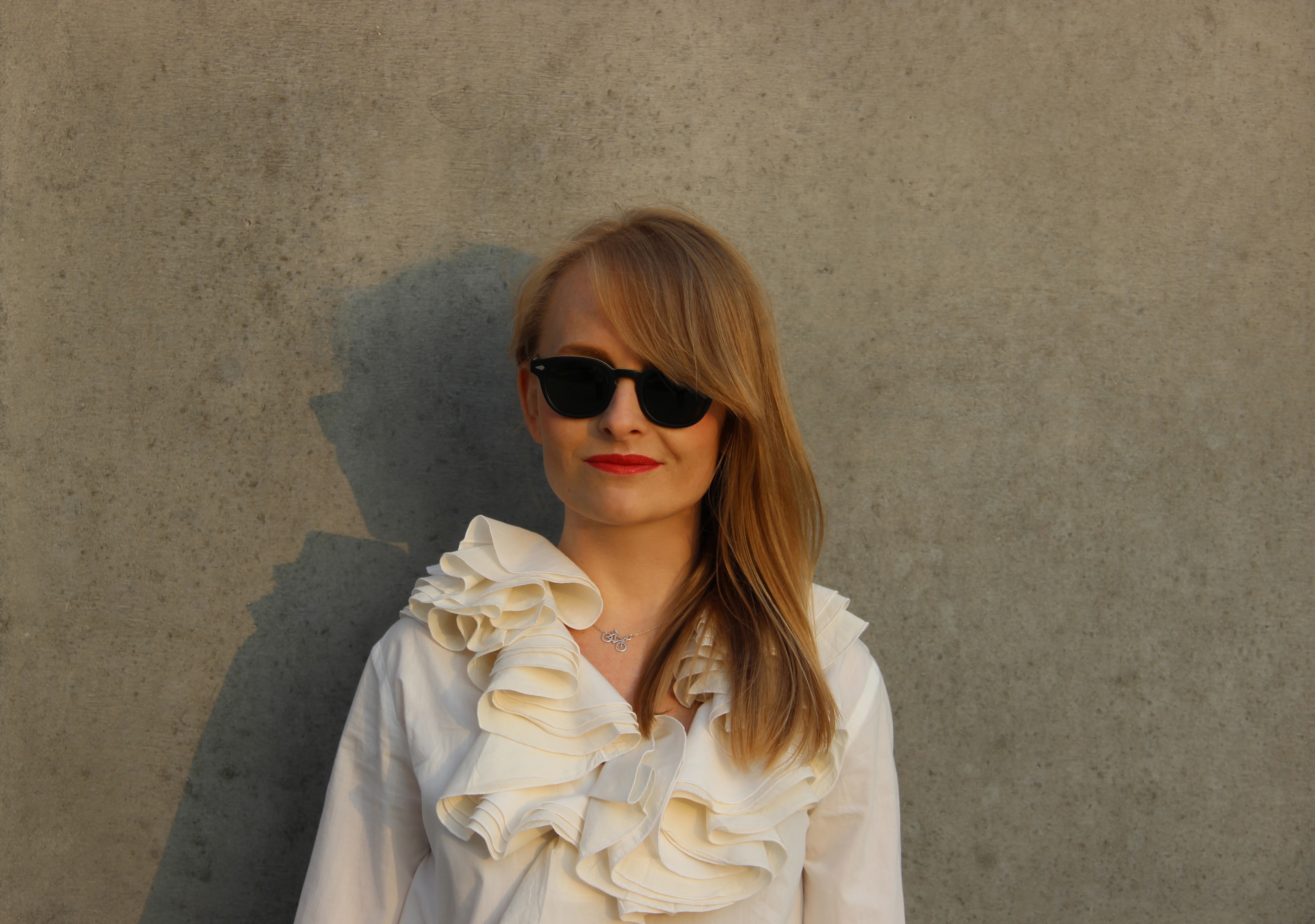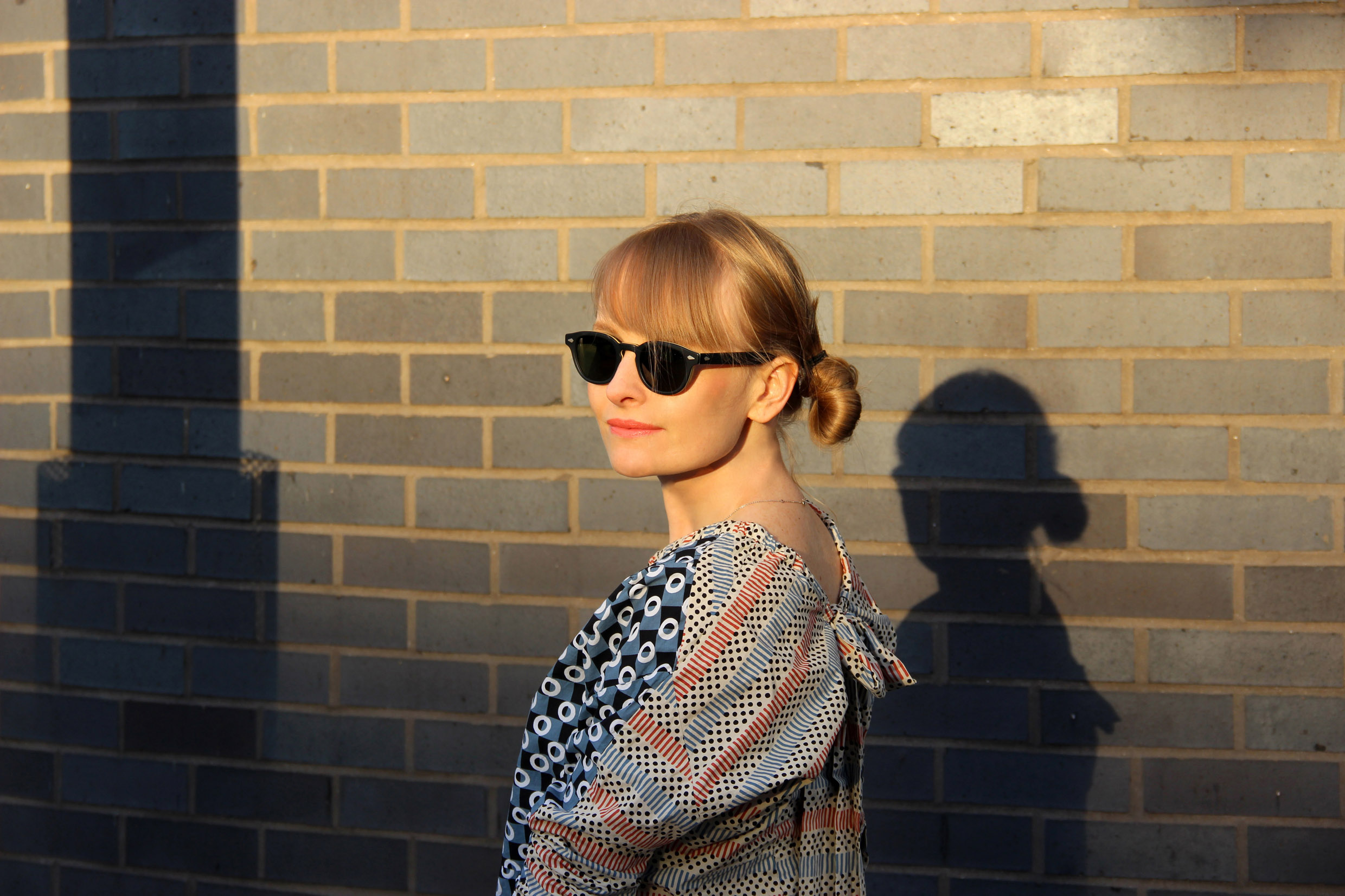 Jednak powoli czułam się zmęczona czarnymi oprawkami i postanowiłam wybrać coś delikatniejszego. Z okazji urodzin mąż zabrał mnie na wycieczkę do Londynu i odwiedziliśmy showroom MOSCOT. Każdy salon tej marki jest zaprojektowany w najmniejszym detalu – klimatyczny, ze wspaniałą, kompetentną obsługą.
But I felt a little bit tired with the black frames and I've decided to pick something more delicate. For my birthday this year, my husband took me on a shopping trip to London and we went to MOSCOTs showroom. Every showroom of this brand is designed in the smallest detail – stylish with a great and professional customer service.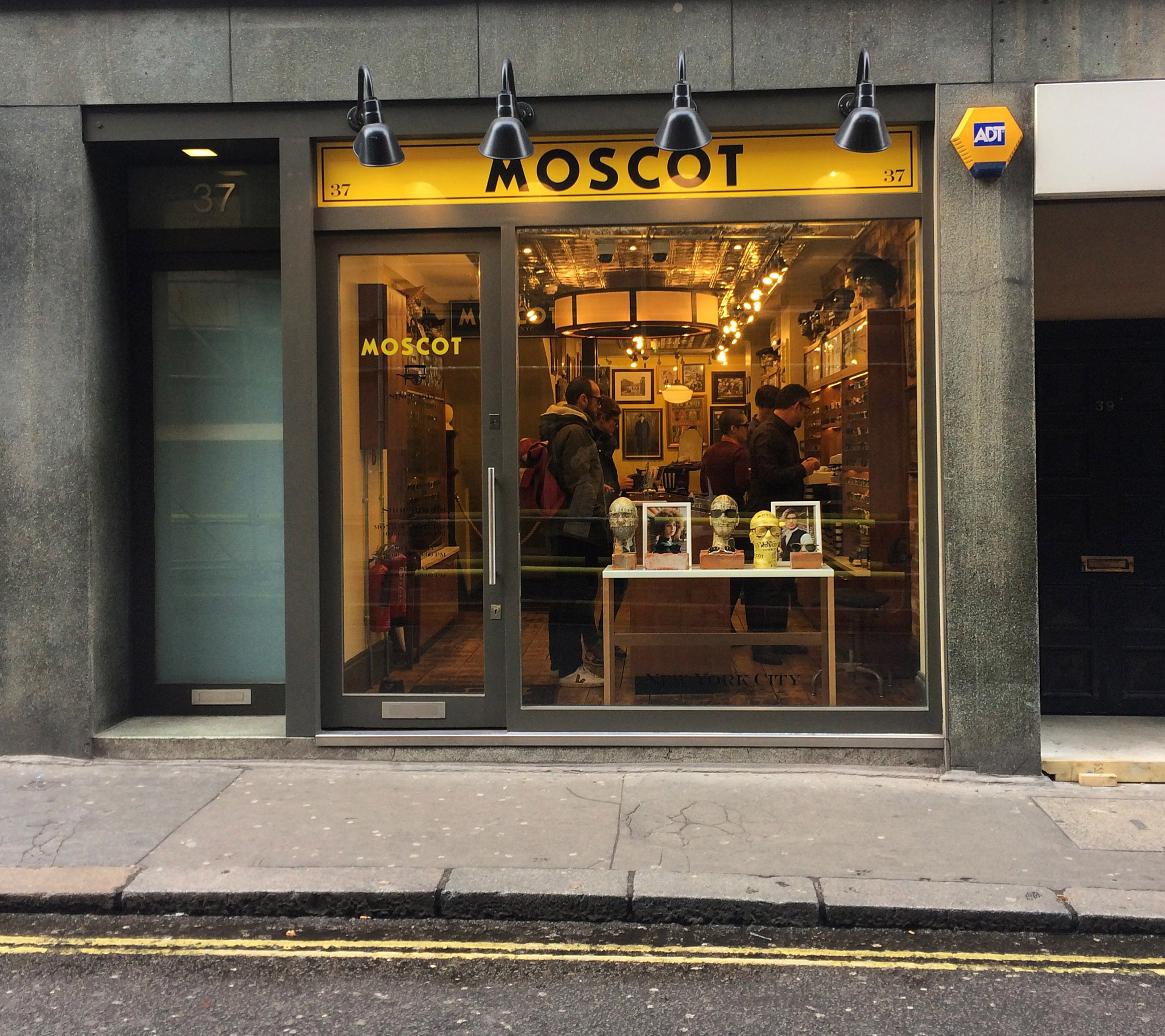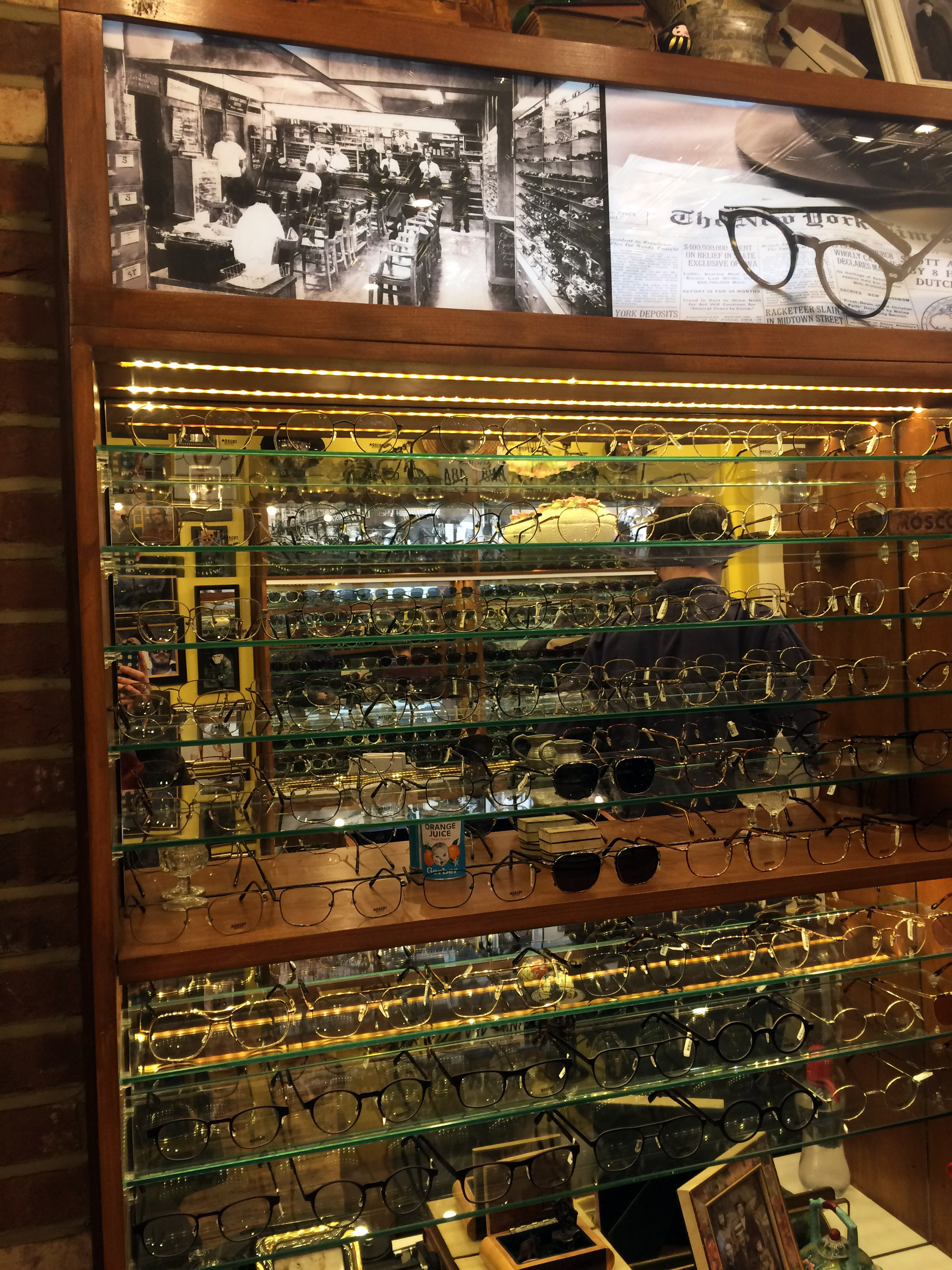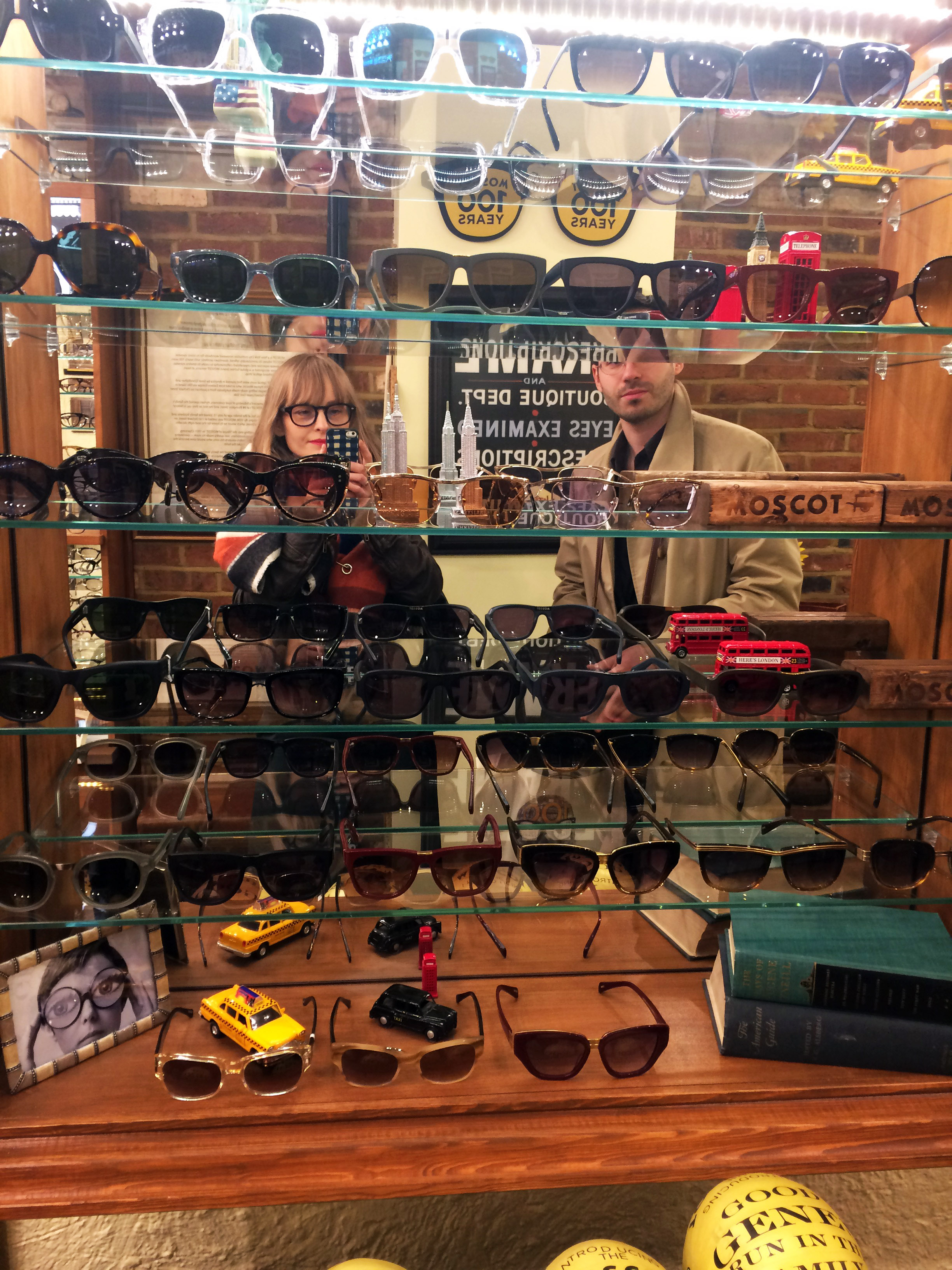 Po przymiarkach kilku modeli, zdecydowałam się na MOSCOT ZEV Blonde/Gold – inspirowany brytyjskimi placówkami okulistycznymi z lat 60-tych.
After trying on few models I went with the MOSCOT ZEV Blonde/Gold  – inspired by British spectacles stores from the sixties.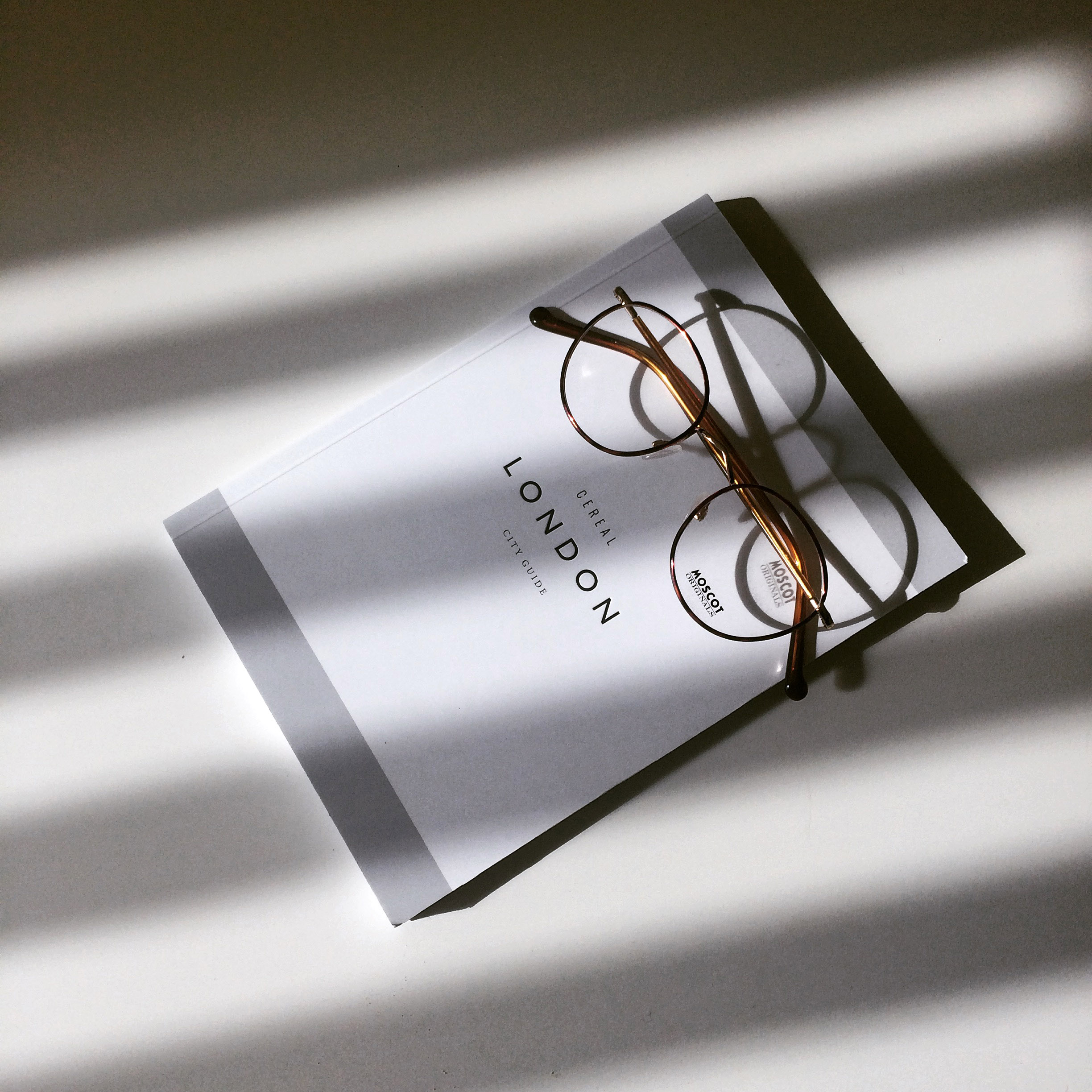 Po dwóch miesiącach postanowiłam dokupić do nich clip-ons i teraz w pełni mogę cieszyć się ich funkcjonalnością w słoneczne dni 🙂
After two months I've decided to buy clip-ons and now I can fully be happy with how functional they are even during sunny days 🙂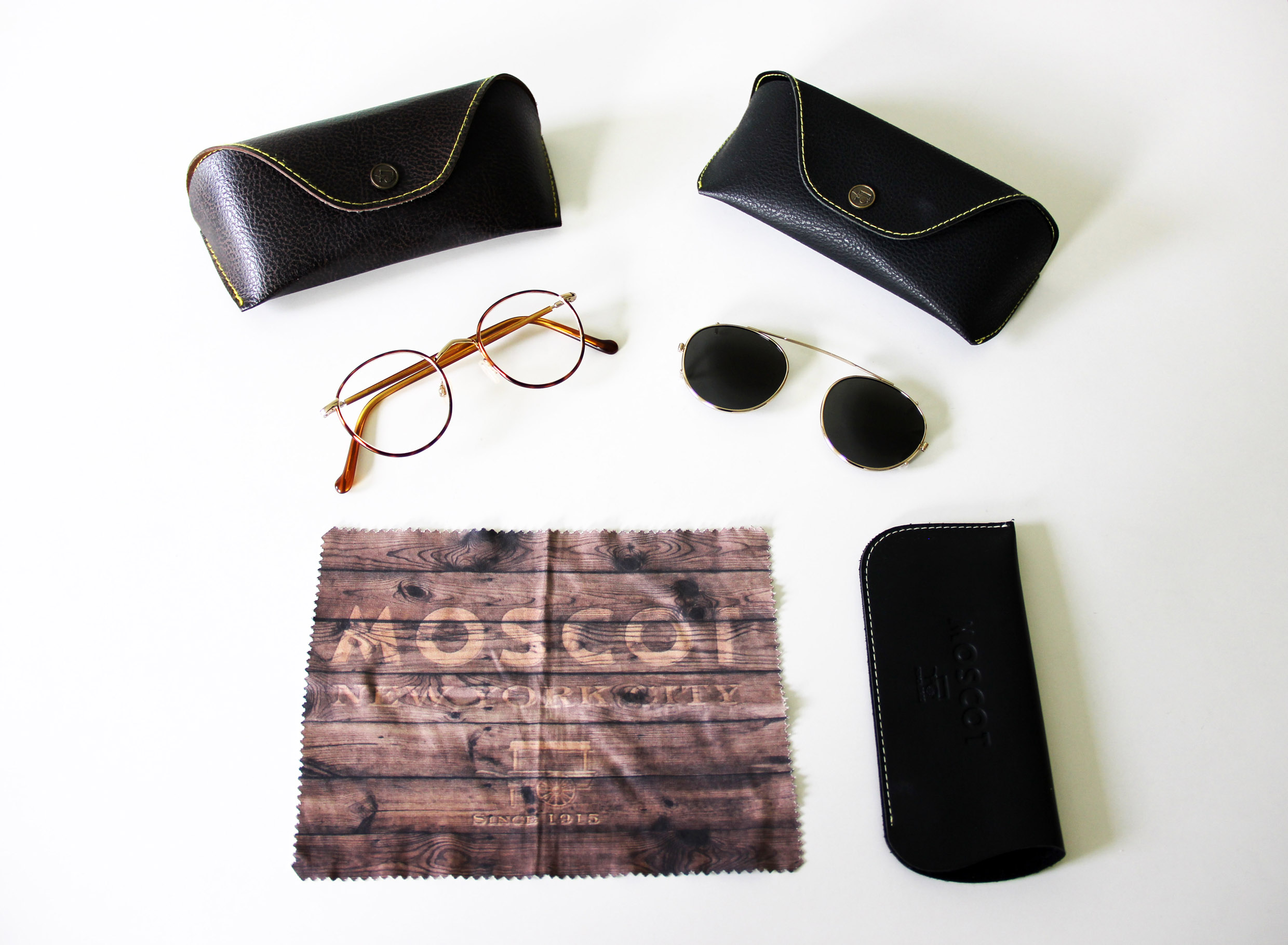 Muszę dodać, że jestem zachwycona serwisem londyńskiego showroomu. Następnego dnia od złożenia zamówienia kurier dostarczył mi przesyłkę. Pracownicy bardzo sprawnie odpowiadają na maile i są niezwykle pomocni. Po raz kolejny przekonałam się o ich profesjonalizmie, po tym jak po strąceniu okularów uszkodziłam silikonowe noski. Napisałam do nich i momentalnie otrzymałam zaproszenie na bezpłatną wymianę interesujących mnie elementów. W związku z tym, że tym razem do Londynu było mi nie po drodze, poprosiłam o przesyłkę. Otrzymałam ją znów następnego dnia, bez ponoszenia żadnych kosztów. Tak powinna działać każda marka, która chce zbudować silną więź z klientem. Na pewno pozostanę jej wierna. Takiego komfortu, satysfakcji z użytkowania, wysmakowanego designu i perfekcyjnego serwisu nie da się przecenić. Kolejne oprawki zapewne kupię ponownie w londyńskim salonie Moscot. Tymczasem cieszę się moim modelem Zev i pogłębiam moją długoletnią miłość do marki 🙂
I have to emphasise that I'm delighted with the service of London's showroom. Next day after I've placed the order, I've received my package. The service team answers emails very quickly and is very helpful. Second time I've been amazed with their professionalism, was after I've knocked off my glasses and damaged the silicone nose pads. I've written an email and momentarily I've received an invitation for a free exchange of damaged elements. Because I couldn't go to London this time, I've asked for a delivery. Next day, I've received my packagage without any expenses on my behalf. This is the way every brand should build a bond with their customers. I will be a faithful customer for sure. That kind of comfort, satisfaction of usage, tasteful designs and perfect customer service can't be overrated. My next frames will be form the MOSCOTs London showroom. Meanwhile I'm enjoying my Zev and deepen my love for this brand.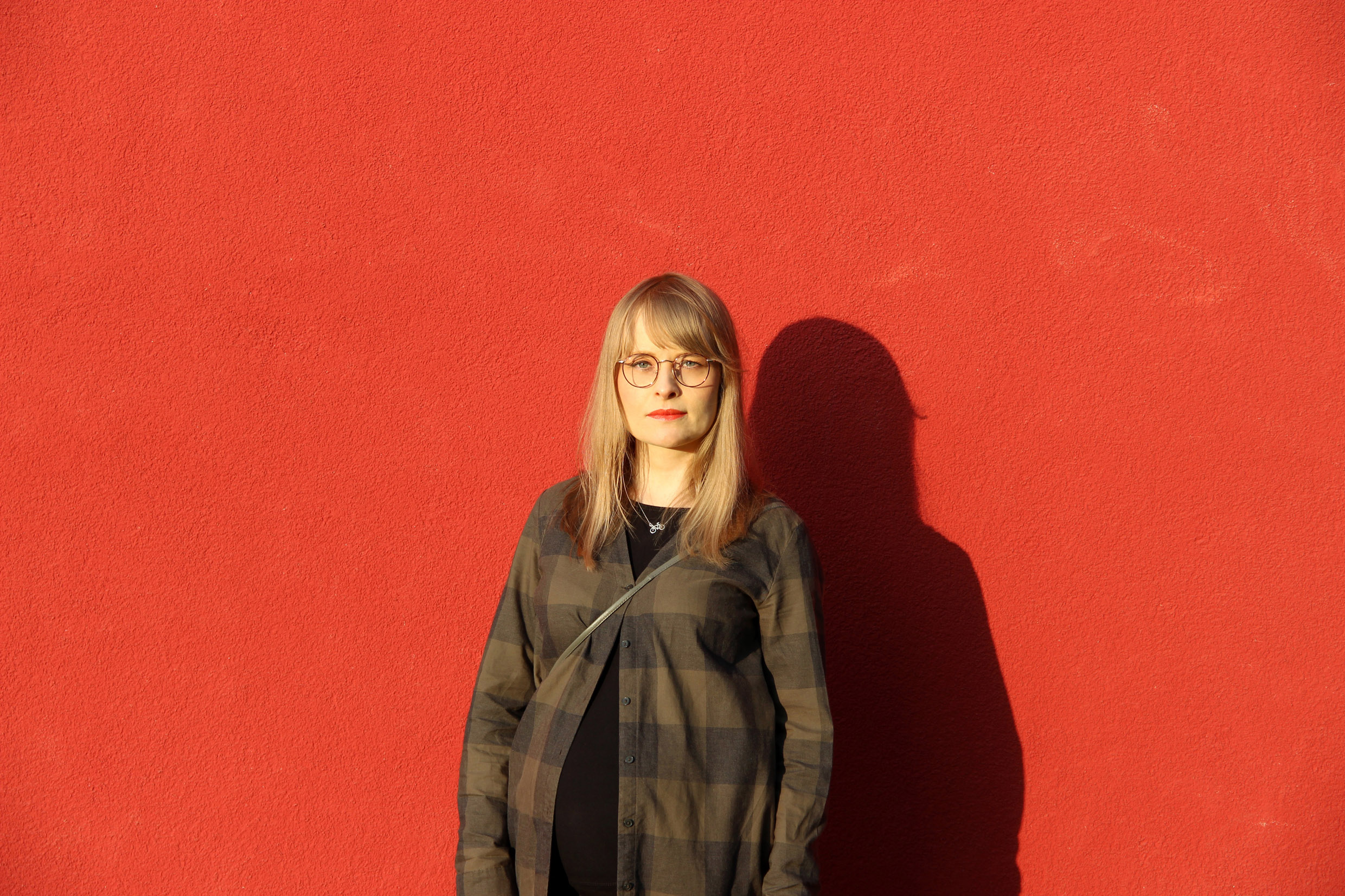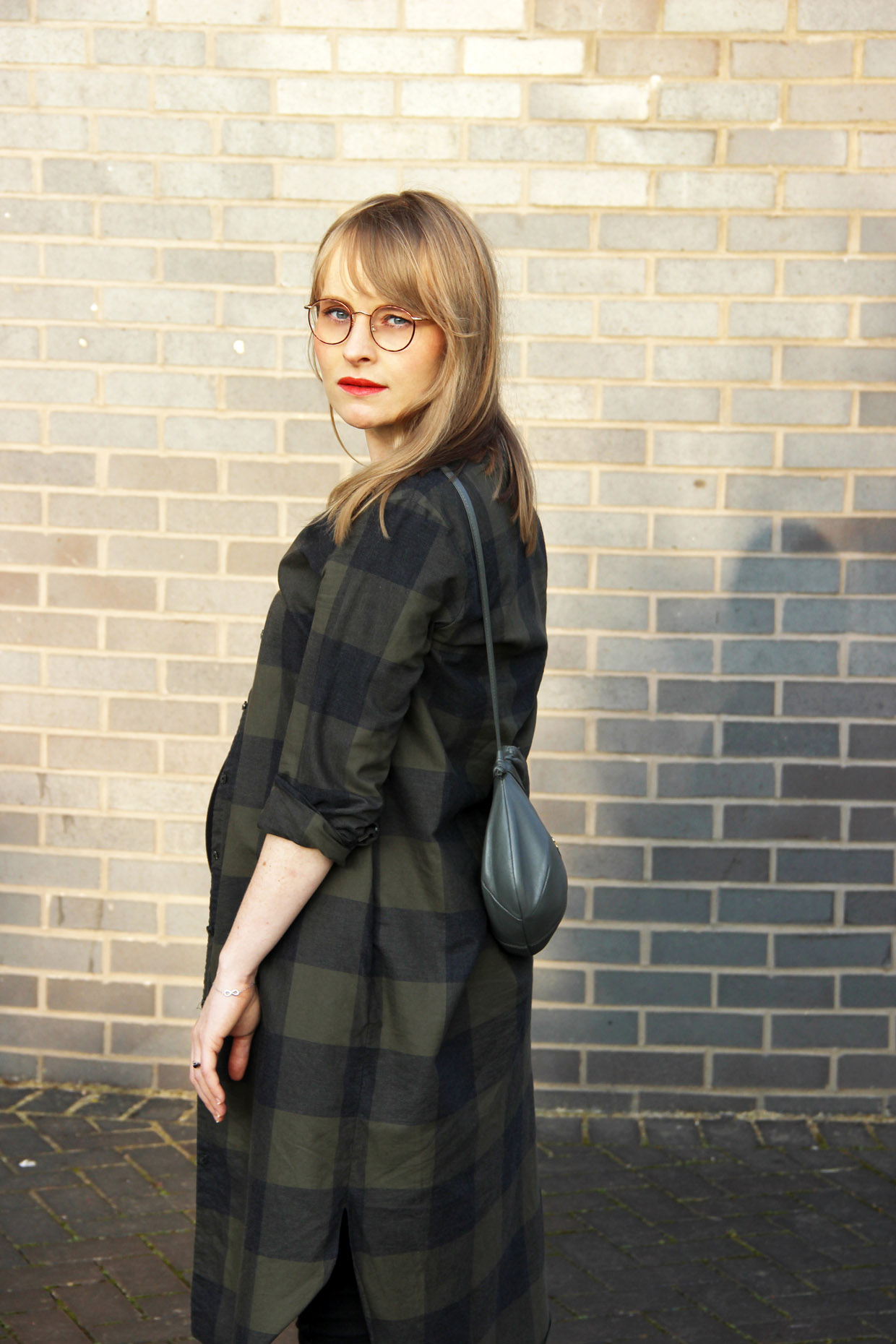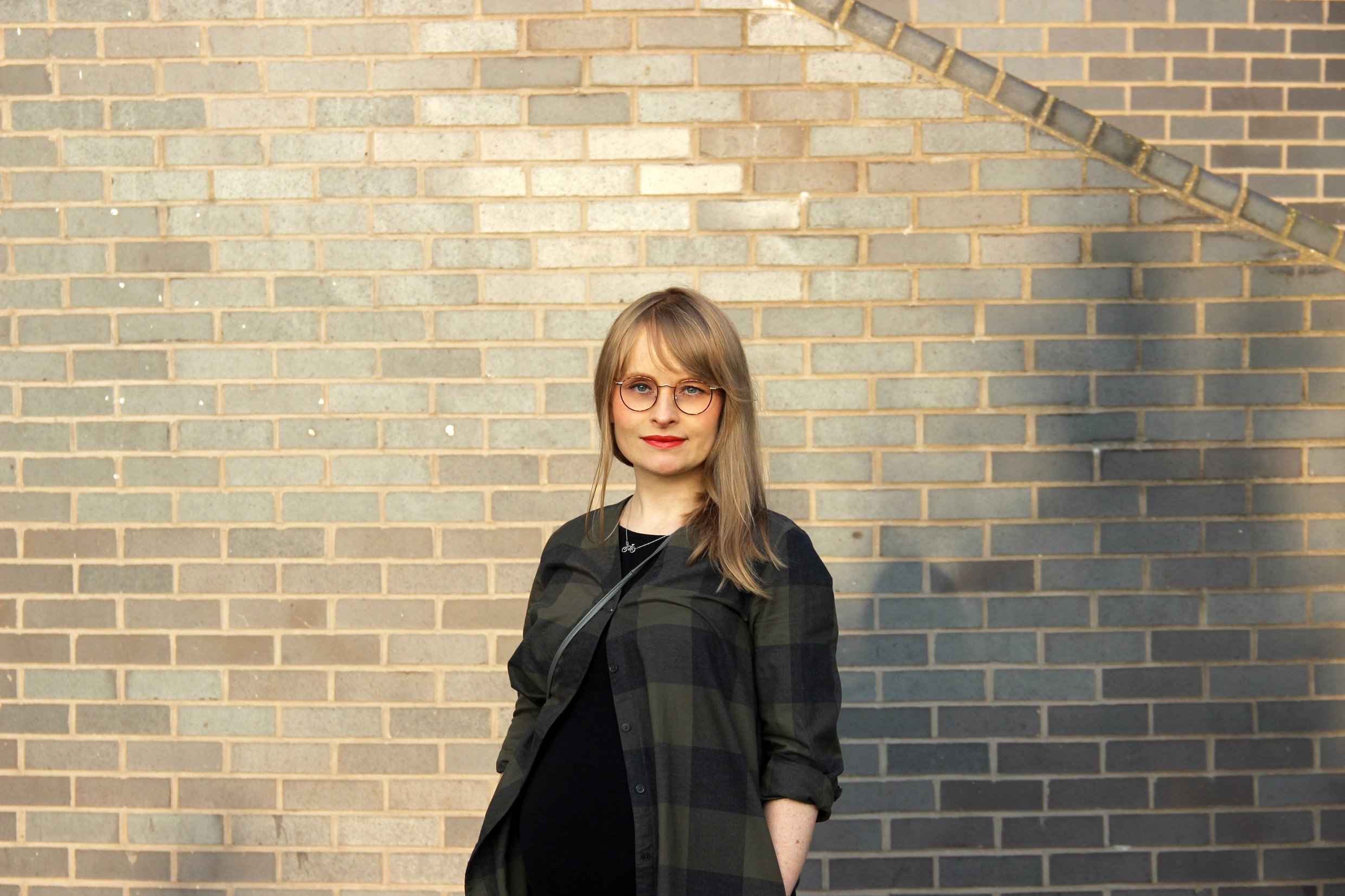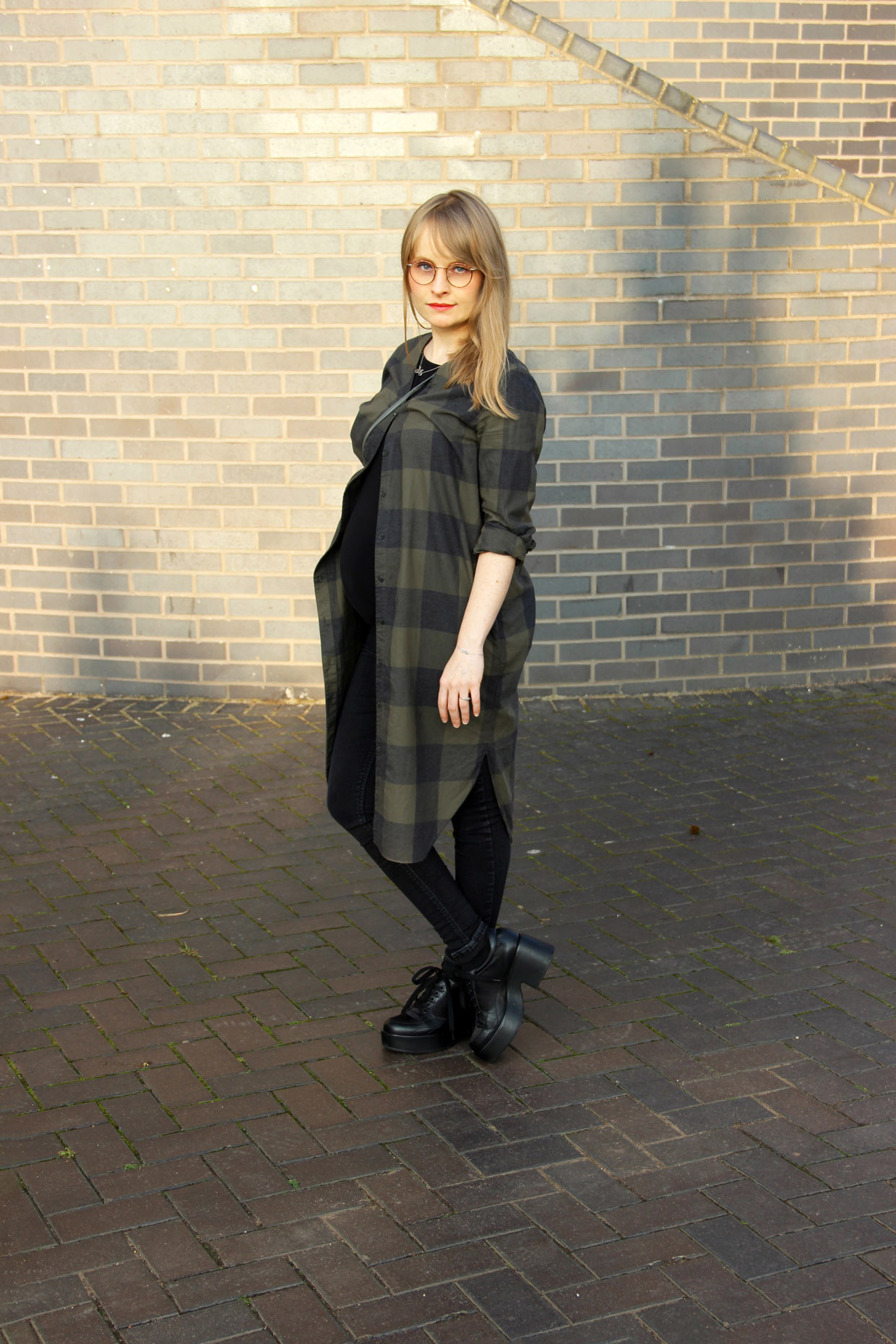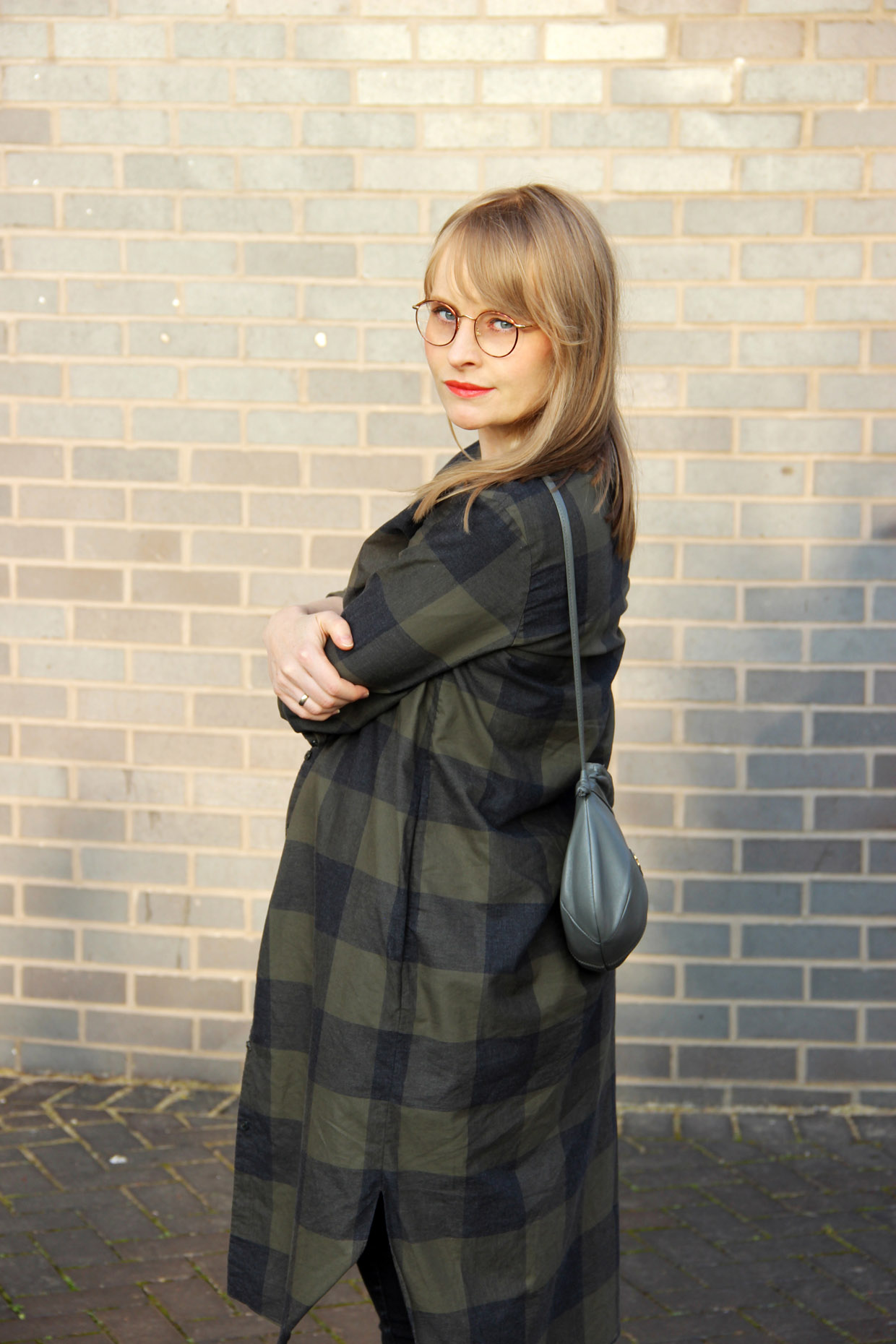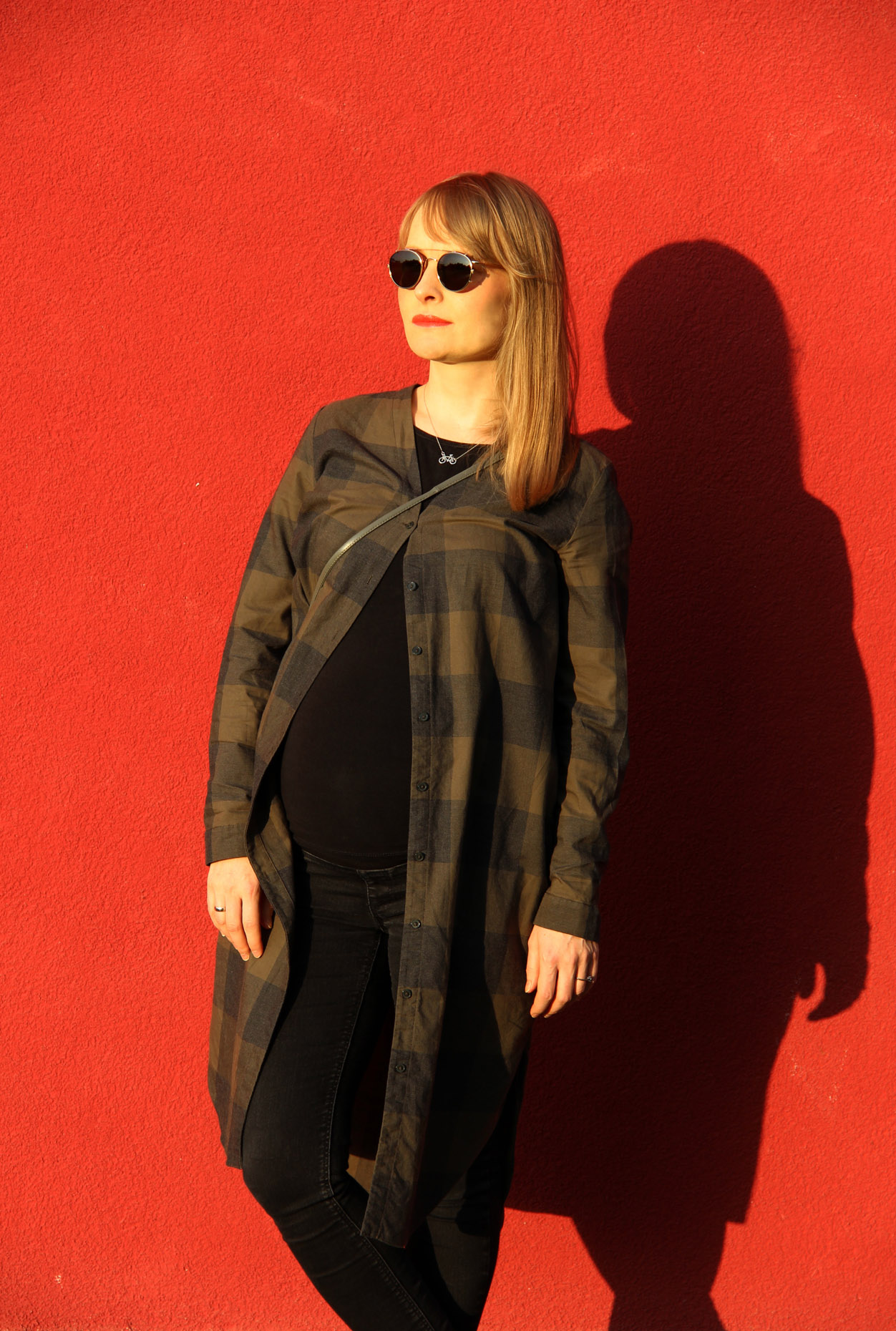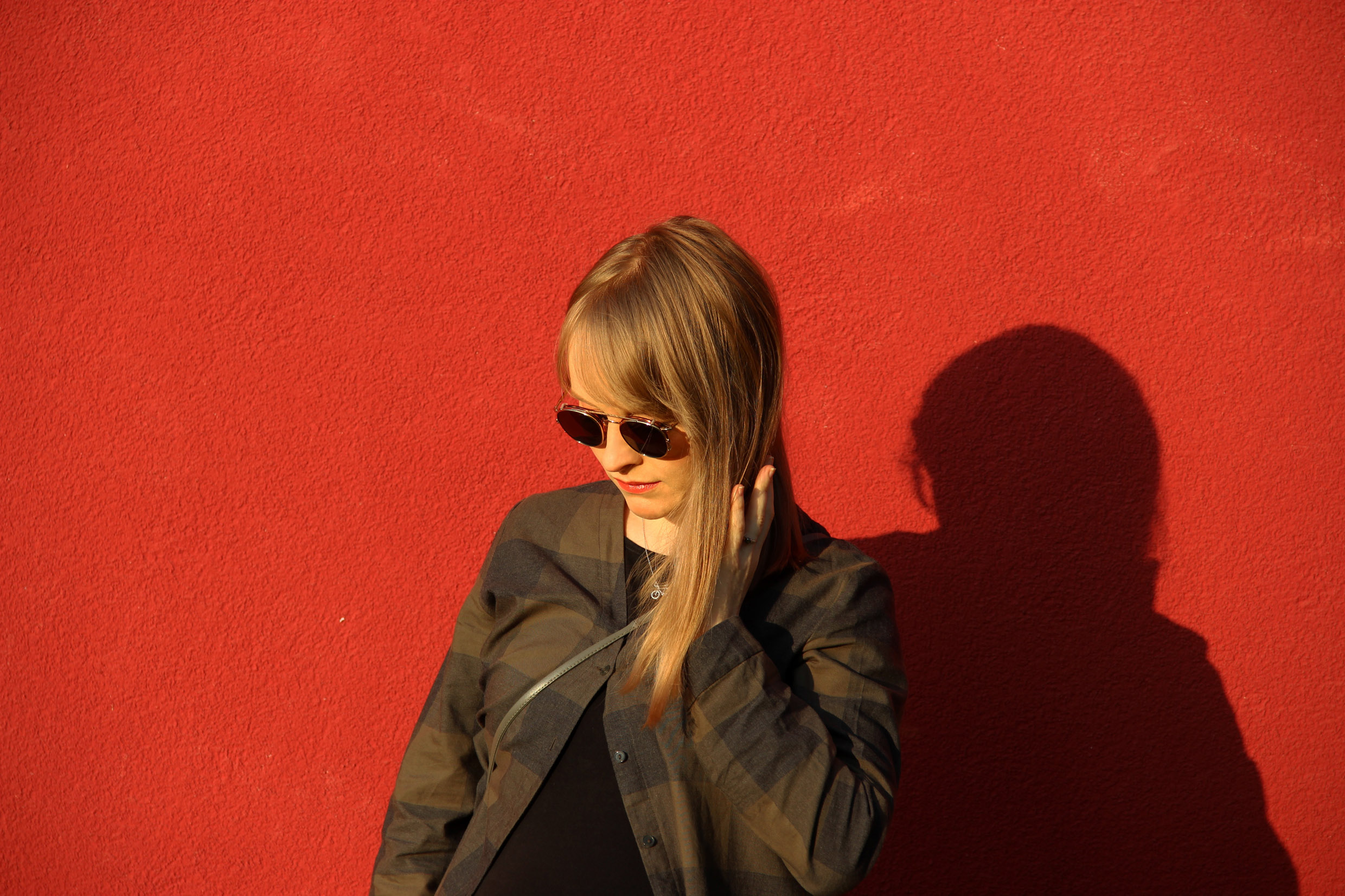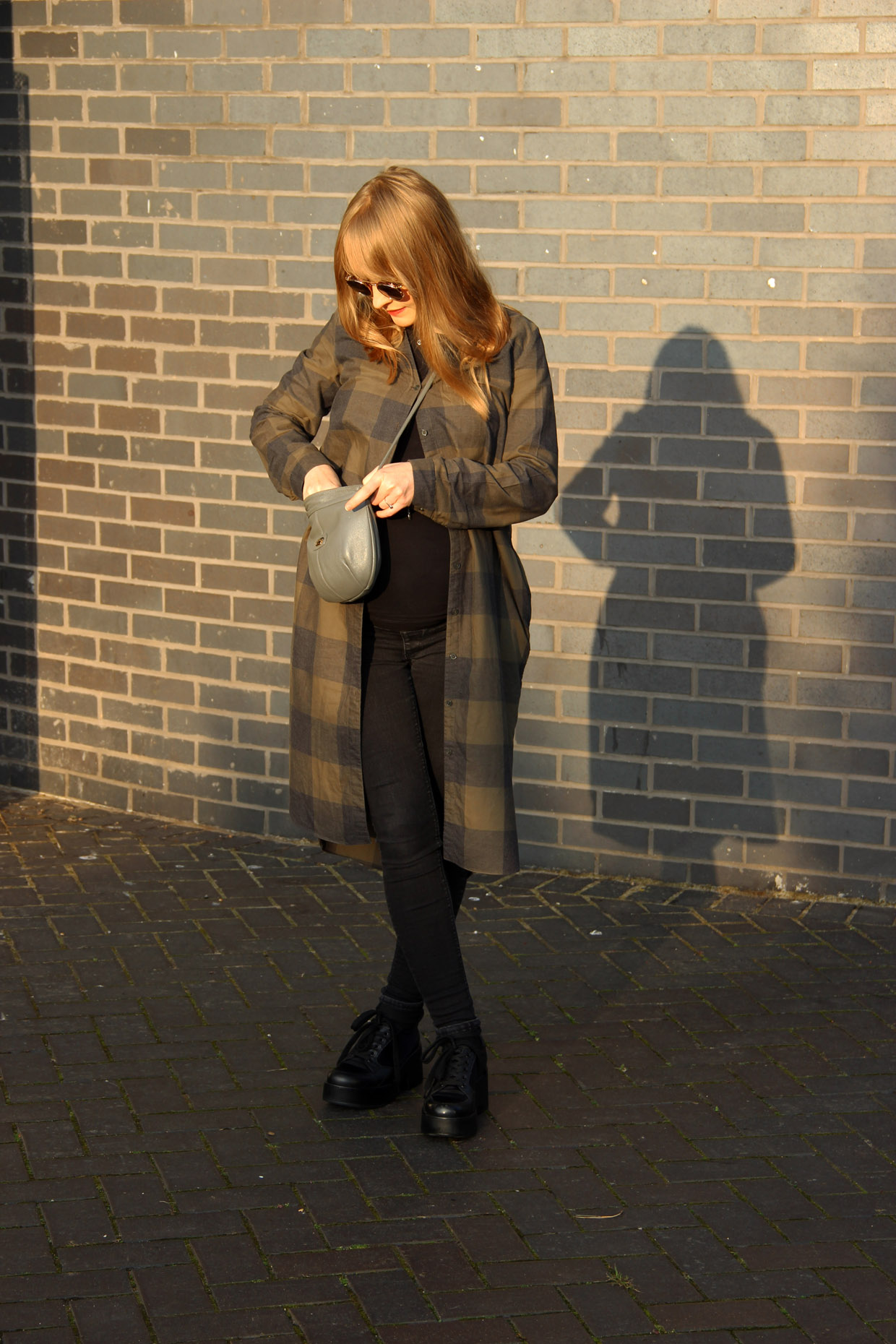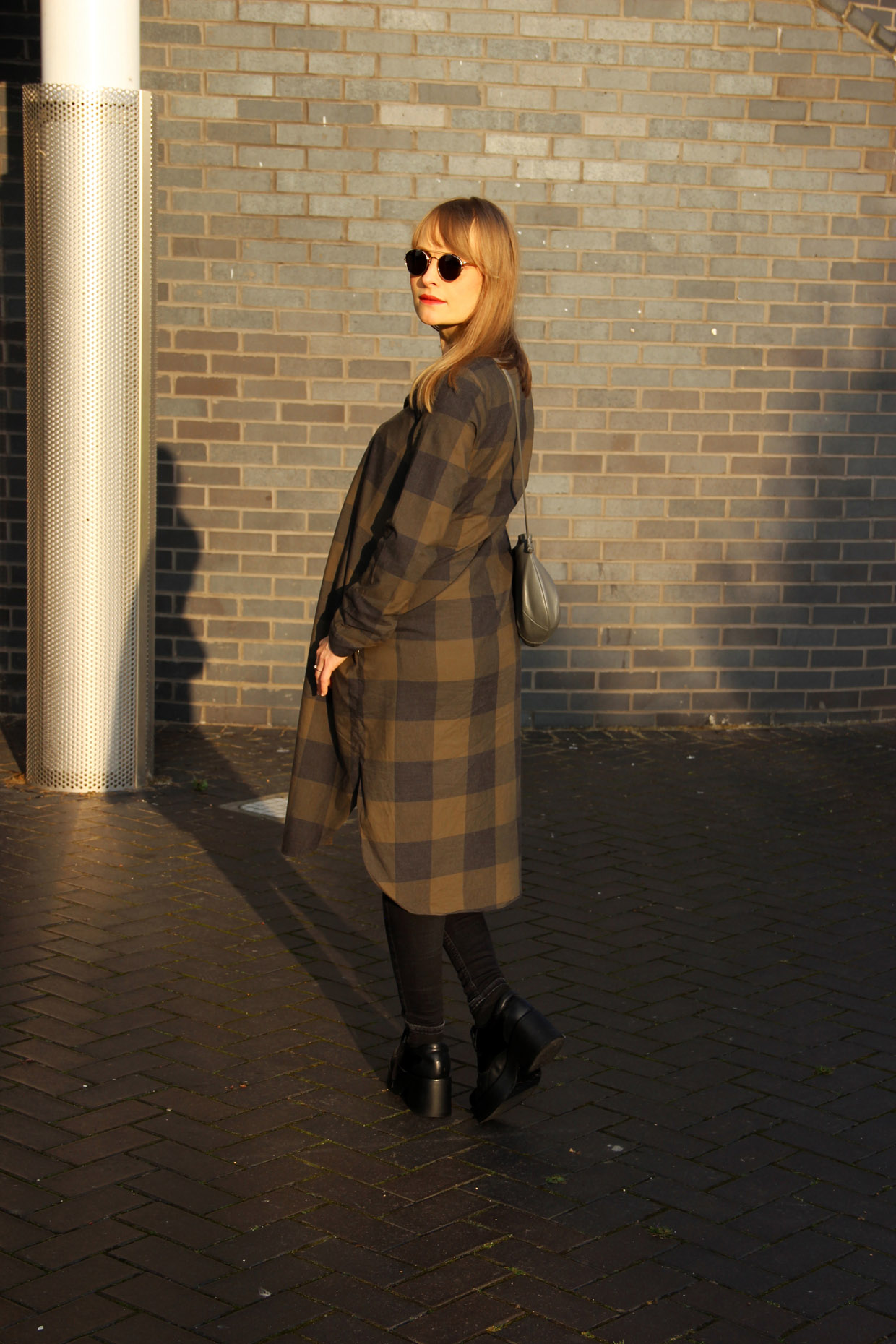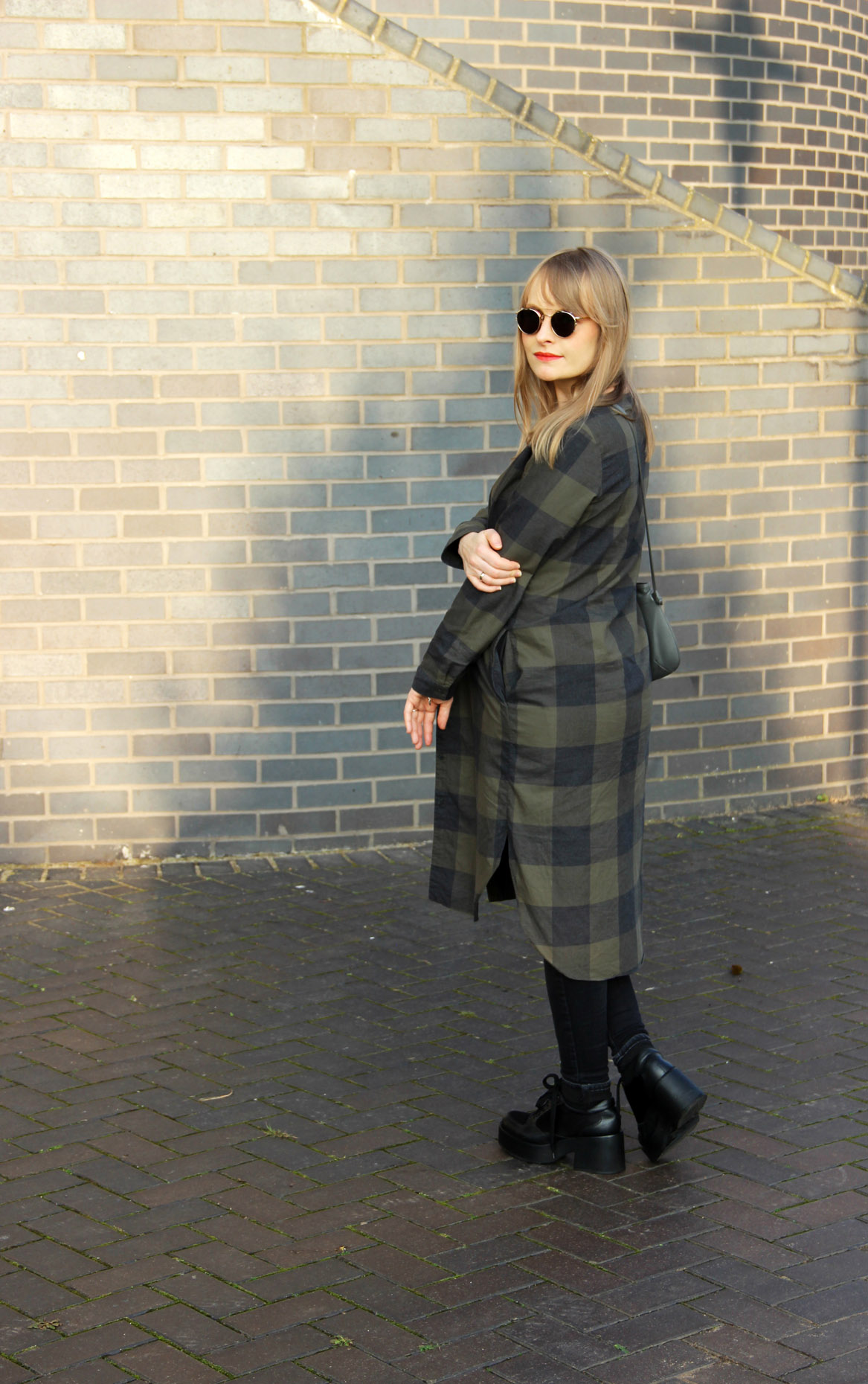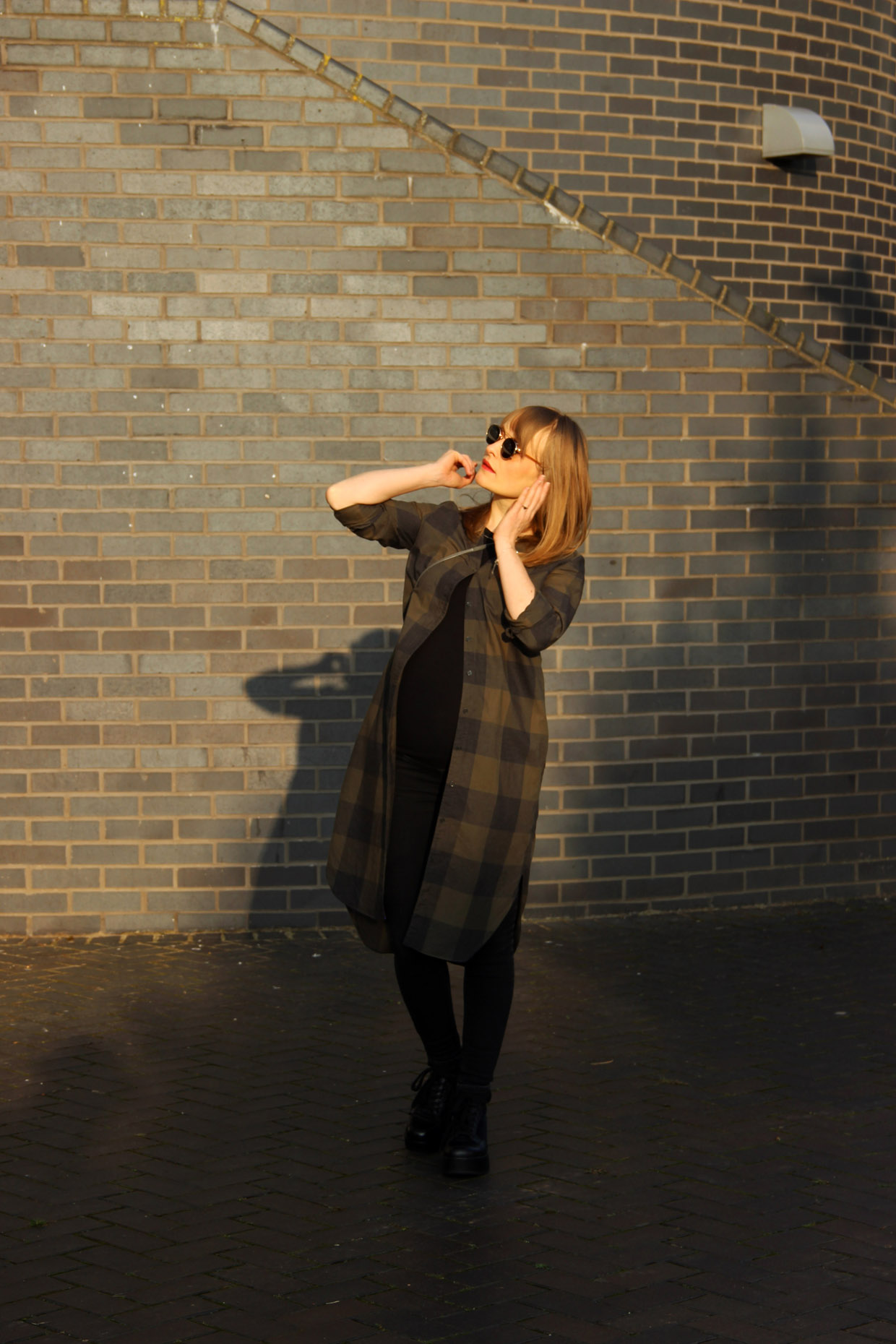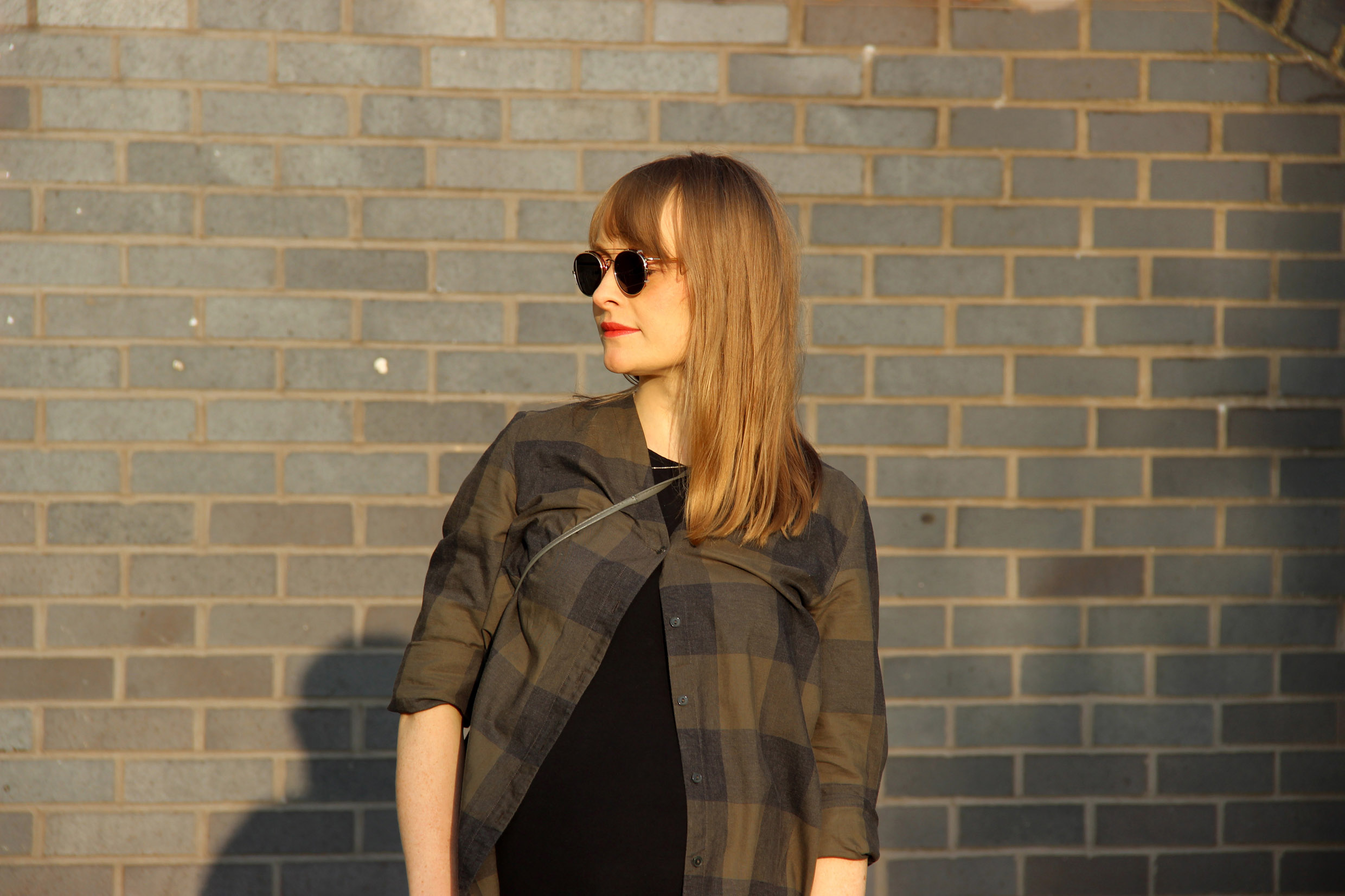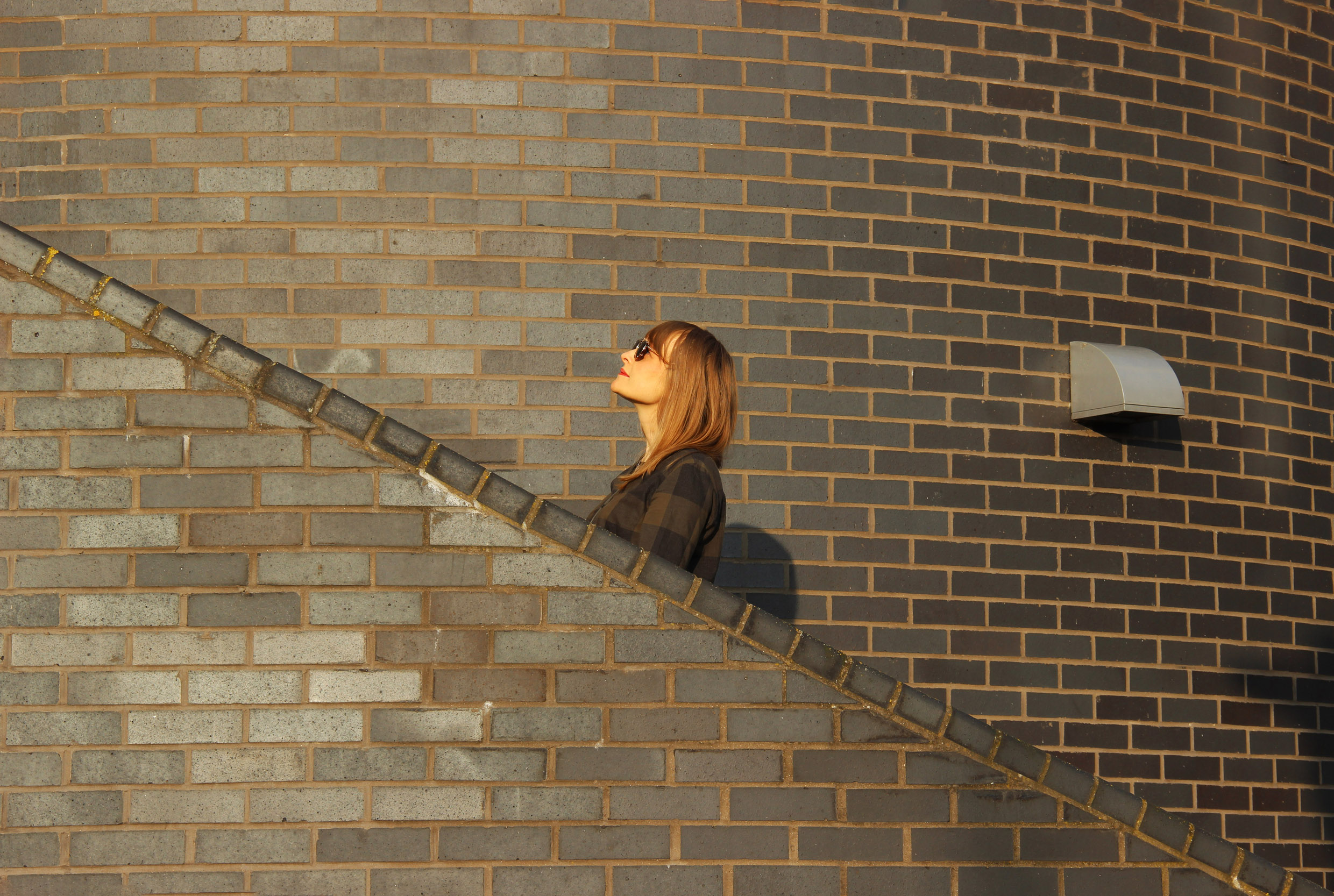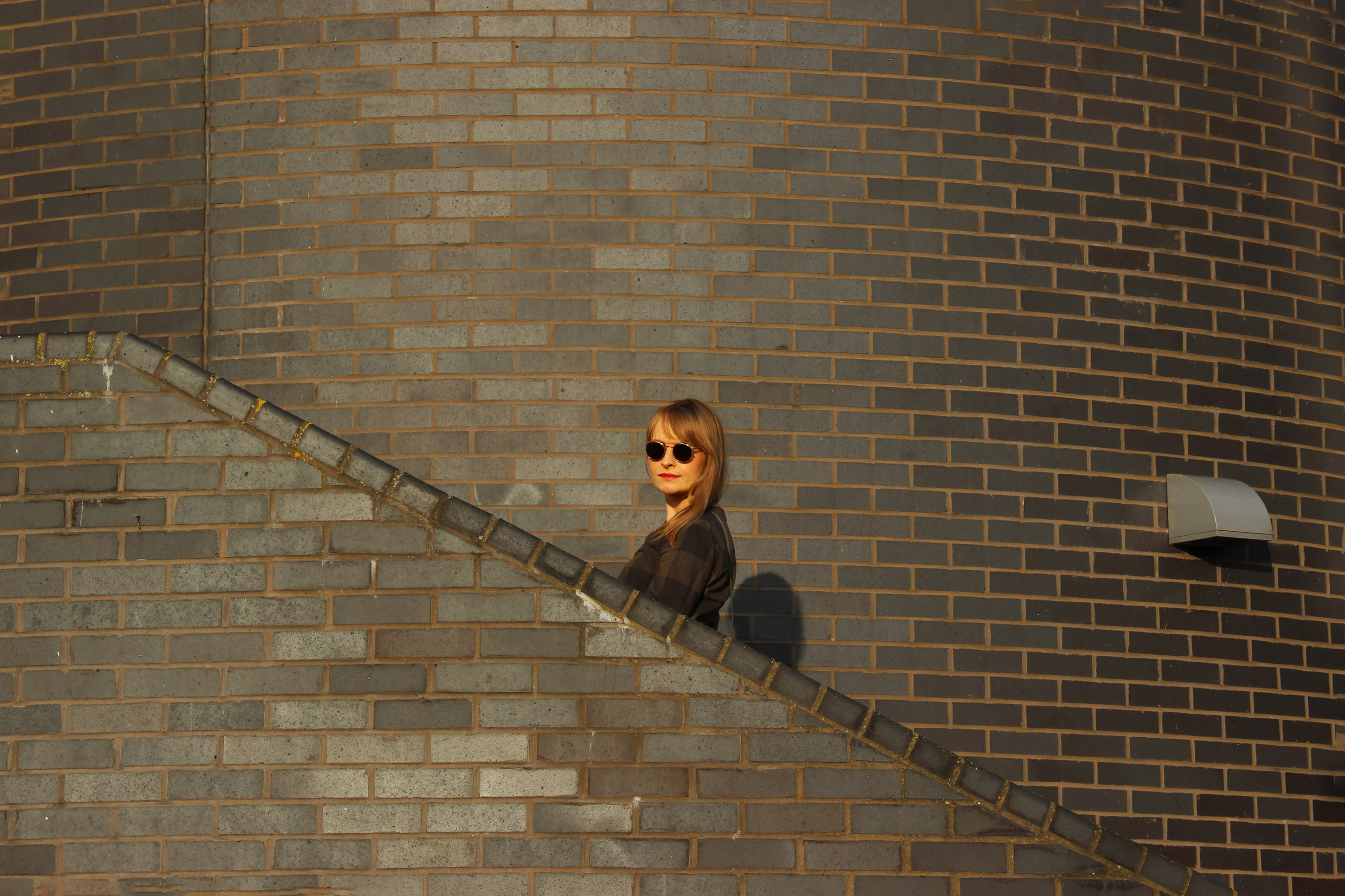 jeans – TOPSHOP/ shirt – COS / shoes – VAGABOND / bag – vintage / glasses – MOSCOT
photos by LONG STORY SHORT