Na tę wycieczkę czekaliśmy bardzo długo. Od dawna marzyliśmy, by wybrać się nad kanał La Manche, jednak 180 mil w jedną stronę wymagało dobrej organizacji czasu i nieco więcej wolnego niż tylko weekend. Ostatnie tygodnie upłynęły nam pod znakiem przeprowadzki i przygotowań do przyjścia na świat naszego synka, więc gdy już się ze wszystkim uporaliśmy, idealnie złożyło się, że pod koniec sierpnia przypadał Bank Holiday, do tego pogoda dopisała i mogliśmy w pełni skorzystać z uroków kurortu w letniej aurze. To już nasza ostatnia wyprawa tylko we dwoje. W kolejnych będzie nam towarzyszył zapewne Franek 🙂 Podróż samochodem miała trwać trzy godziny, jednak większość Brytyjczyków postanowiła wybrać się chyba w tym samym kierunku, co my 😉 Do East Sussex jechaliśmy około 5 godzin. Na szczęście, jak wspominałam o tym wielokrotnie, infrastruktura wokół autostrad jest bardzo rozwinięta i bez trudu można było robić sobie postoje w przydrożnych serwisach.
Kiedy dojechaliśmy na miejsce, naszym oczom ukazał się uroczy kurort, wyglądem przypominający Monte Carlo, Cannes czy Saint-Tropez. Czuć było wybitnie wakacyjny klimat, przez który przezierał zapach morskiej bryzy. W związku z tym, że decyzję o wycieczce podjęliśmy spontanicznie, zbyt dużego wyboru w kwestii noclegów nie mieliśmy, ponieważ wszystkie hotele były już praktycznie zarezerwowane. Udało się nam zatrzymać w Haddon Hall Hotel. Niesamowite miejsce, przypominało mi "Grand Budapest Hotel" Wesa Andersona czy "Lśnienie" Stanleya Kubricka. Urokliwy budynek ze starymi windami kryje pewnie nie jedną ciekawą historię… Na jego korytarzach można było spotkać głównie emerytów, którzy zapewne pamiętali czasy świetności hotelu. Zdecydowanie jego największym atutem była lokalizacja – 2 minuty od plaży i XIX-wiecznego molo. Po zameldowaniu się i krótkim odpoczynku postanowiliśmy podjechać w okolice Seven Sisters, położone kilkanaście minut samochodem od Eastbourne. Wybraliśmy alternatywną trasę wzdłuż tarasów widokowych. W każdym punkcie krajobrazy zapierały dech w piersiach, ale stwierdziliśmy, że te atrakcje zostawiamy sobie na następny dzień, a tymczasem udaliśmy się do Seven Sisters Cottage, by zdążyć na zachód słońca i zobaczyć klify w całej okazałości, skąpane w ciepłym, sierpniowym świetle. I to był strzał w dziesiątkę! Nie ma dla mnie bardziej kojącego widoku. Uroku dodawał zniszczony przez sztormy brzeg, którego drewniane elementy kontrastowały z zielenią grani i bielą klifów. Tego mi było trzeba na zakończenie wakacji 🙂
We waited for this trip for so long. We wanted to see the English Channel but 180 miles one way ride needs a good organisation and some more time than just a long weekend. Last week was all about moving houses and preparing for our baby boy, so when we managed to do it all, it was a perfect coincidence that at the end of August we had Bank Holiday and the weather was great, so we could fully benefit a spa in a summer time. This is our last trip just the two of us. The next one we will have our son Frank with us 🙂
The car ride was supposed to be 3 hours, but all citizens of Great Britain decided to go the same direction 🙂 So we got to East Sussex after five hours. But as I've written before, the high way infrastructure is great so we could take many stops.
When we finally got to the spot, we saw a spa looking like Monte Carlo, Cannes or Saint – Tropez. You could feel a great summer energy and smell of a summer breeze. We decided on this trip very spontaneously and everything was already booked so we couldn't be picky about the room. We stayed in Haddon Hall Hotel. A wonderful place, it looked like Wes Anderson's "Grand Budapest Hotel" or like Stanley Kubrick's "Shining". This old building with unique lifts definitely hides a lot of great histories… In narrow, red carpeted hallways one could only see lovely pensioners. The best thing about this hotel was the localisation – 2 minutes from the beach and a 19th century pier. After checking in and a short rest, we decided to go to Seven Sisters, that are situated a fifteen minute drive from Eastbourne. We took an alternative route alongside the view terrace. The ride was breathtaking, but we decided to see Seven Sisters Cottage first in order to experience the sunset over there and to see the cliffs lighten in the warm August sun. Bull's eye! For me the most soothing view. The beauty of the scenery was enhanced by the look of the coast destroyed by the storms, the wooden elements that contrast with the green ridges and whiteness of the cliffs. That was what I needed to end this summer 🙂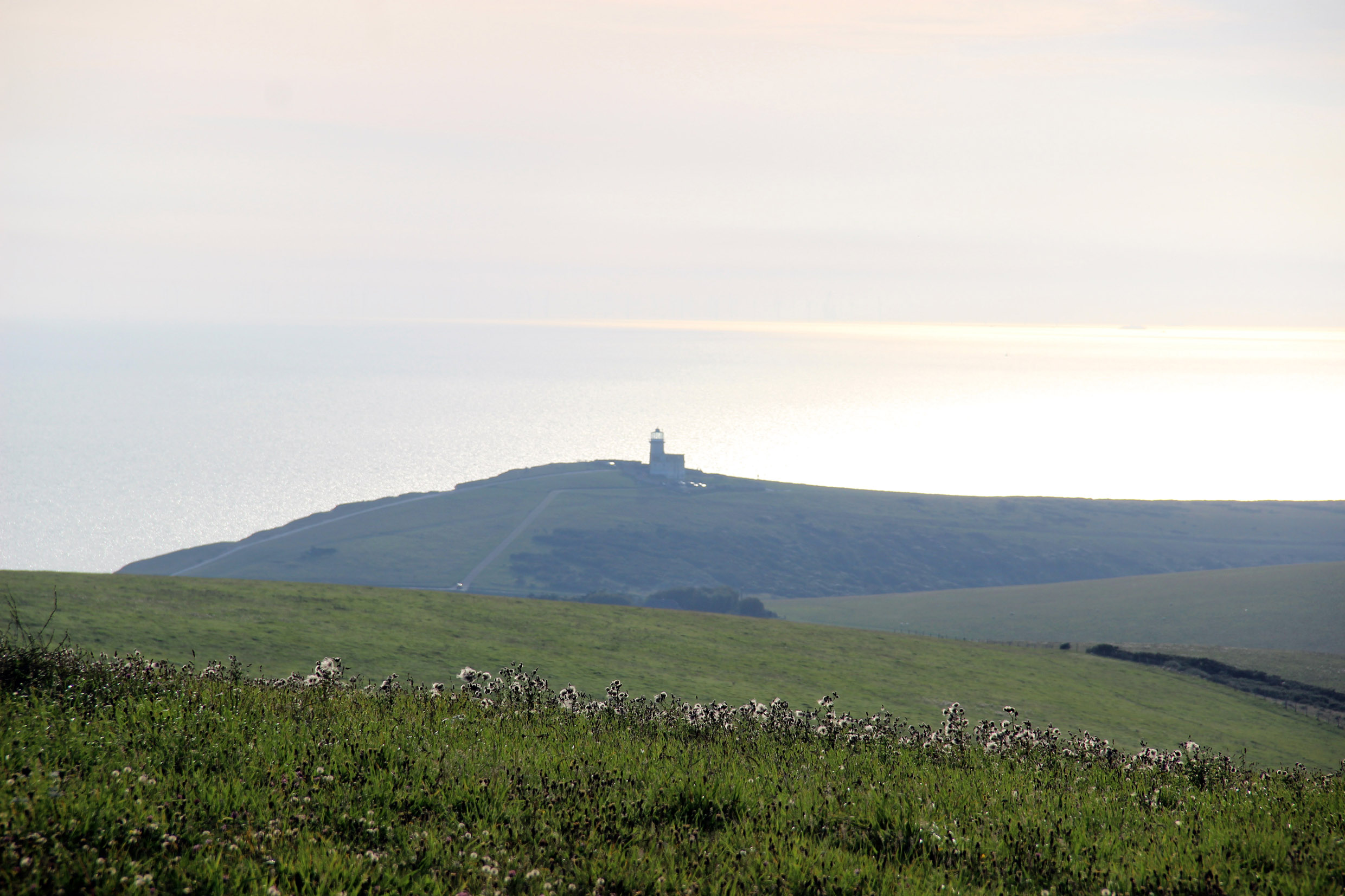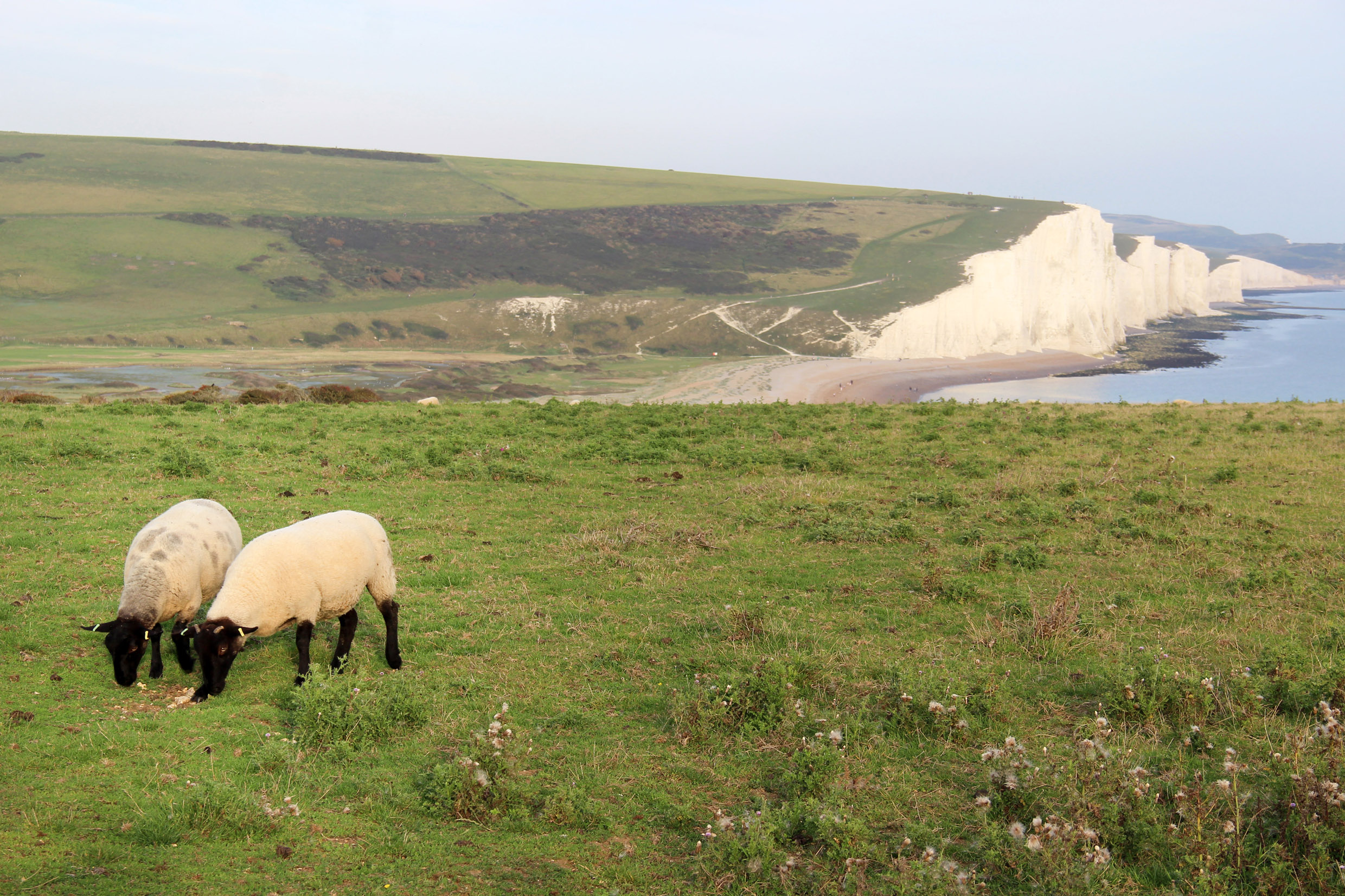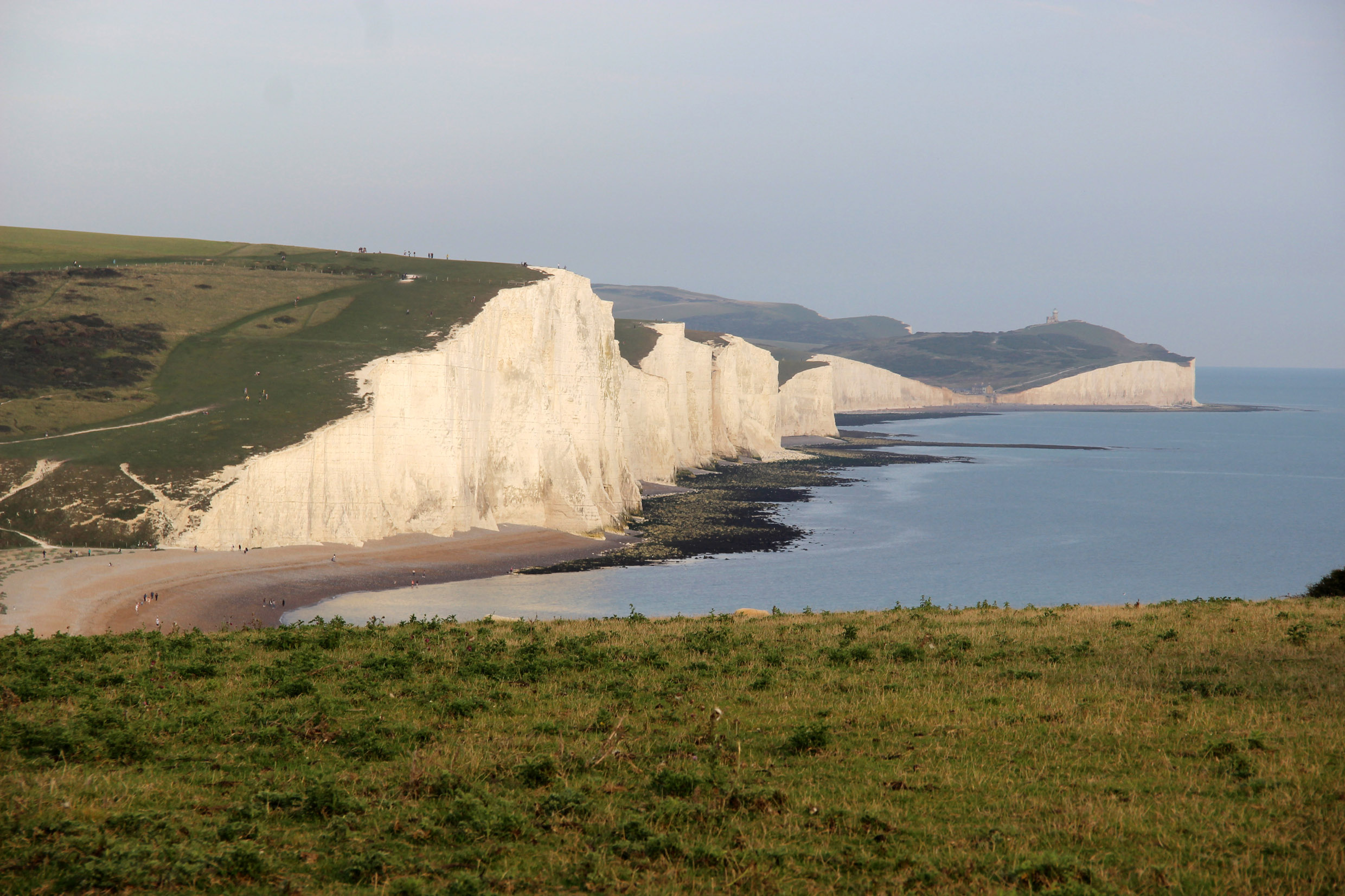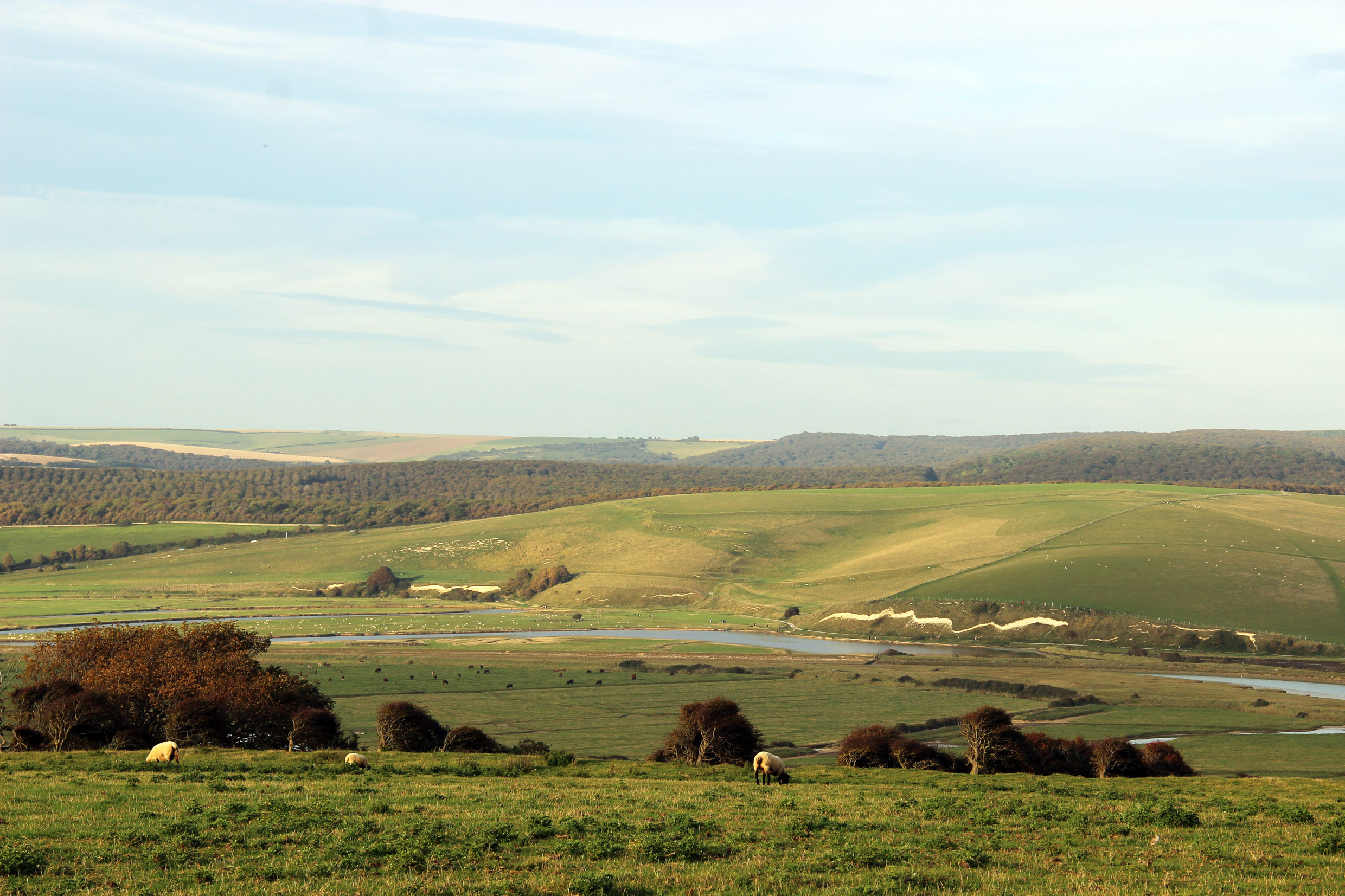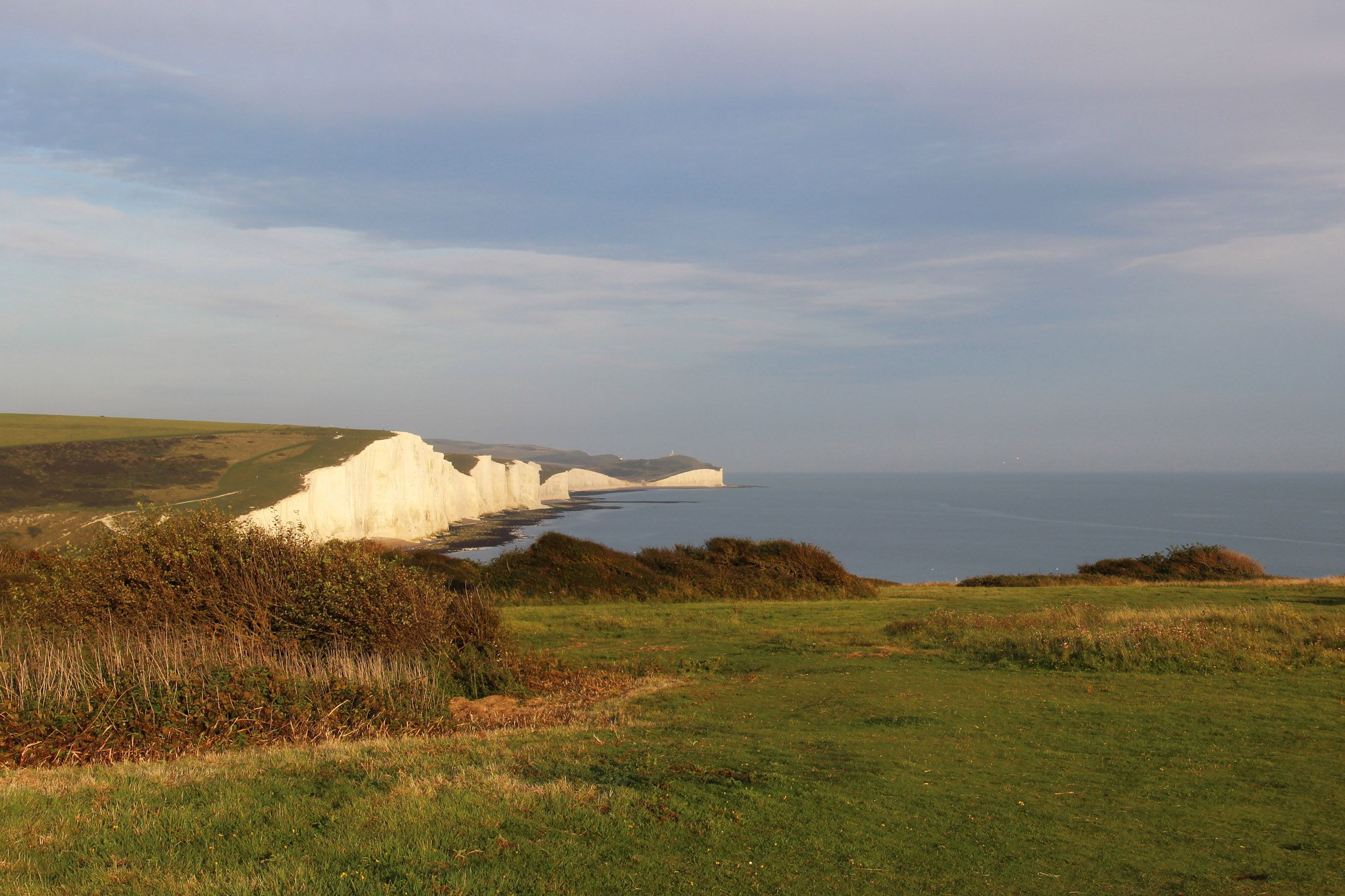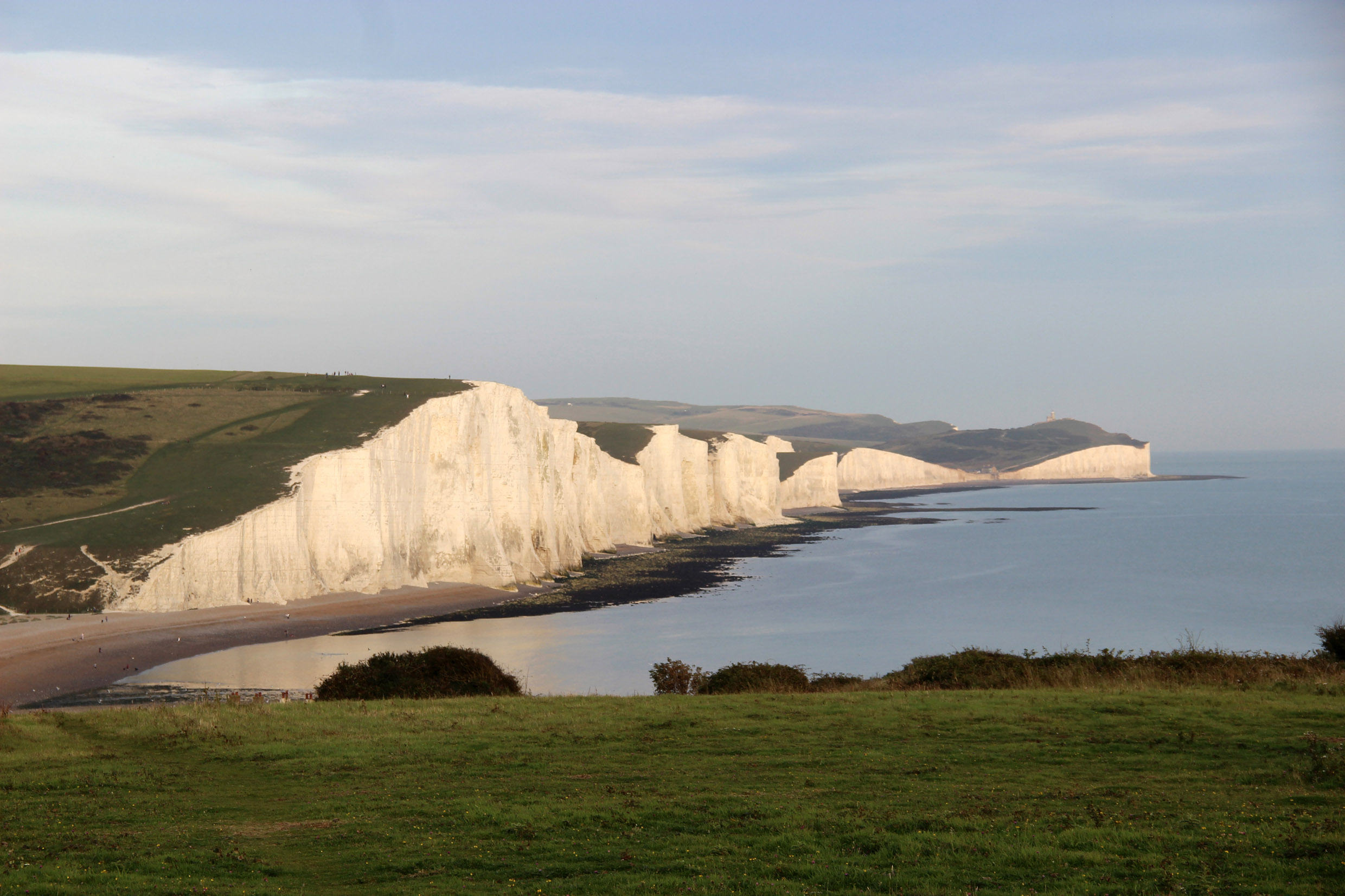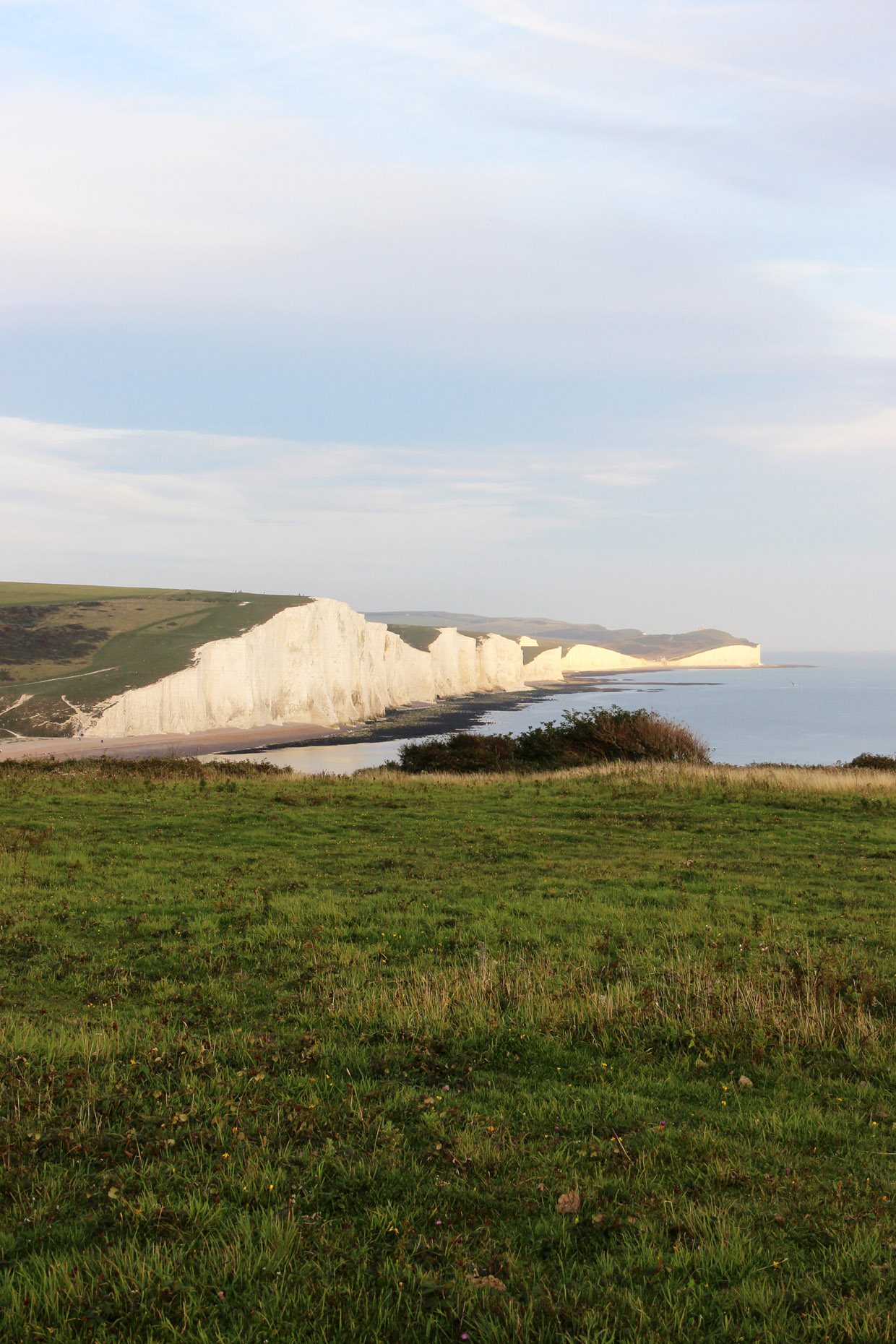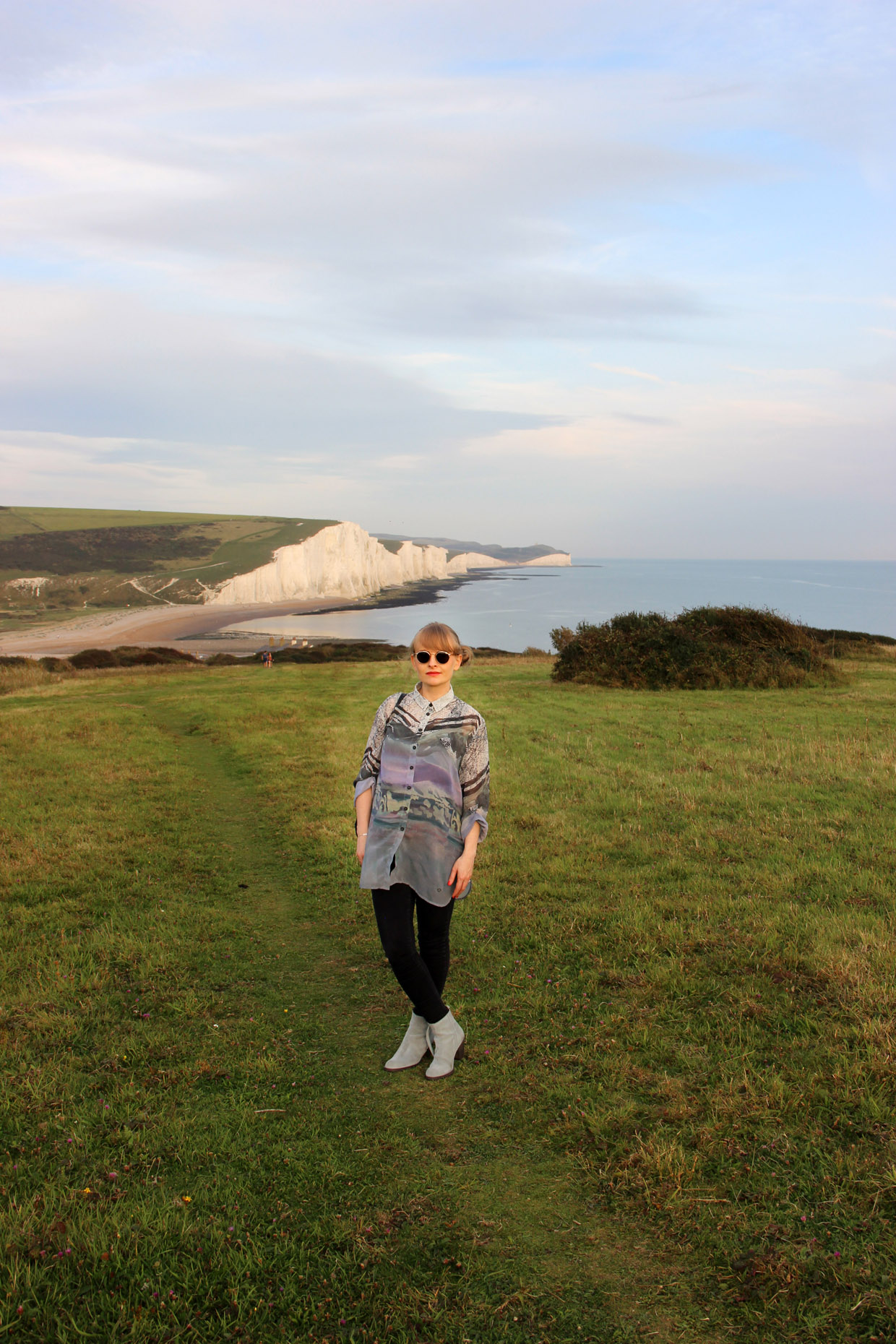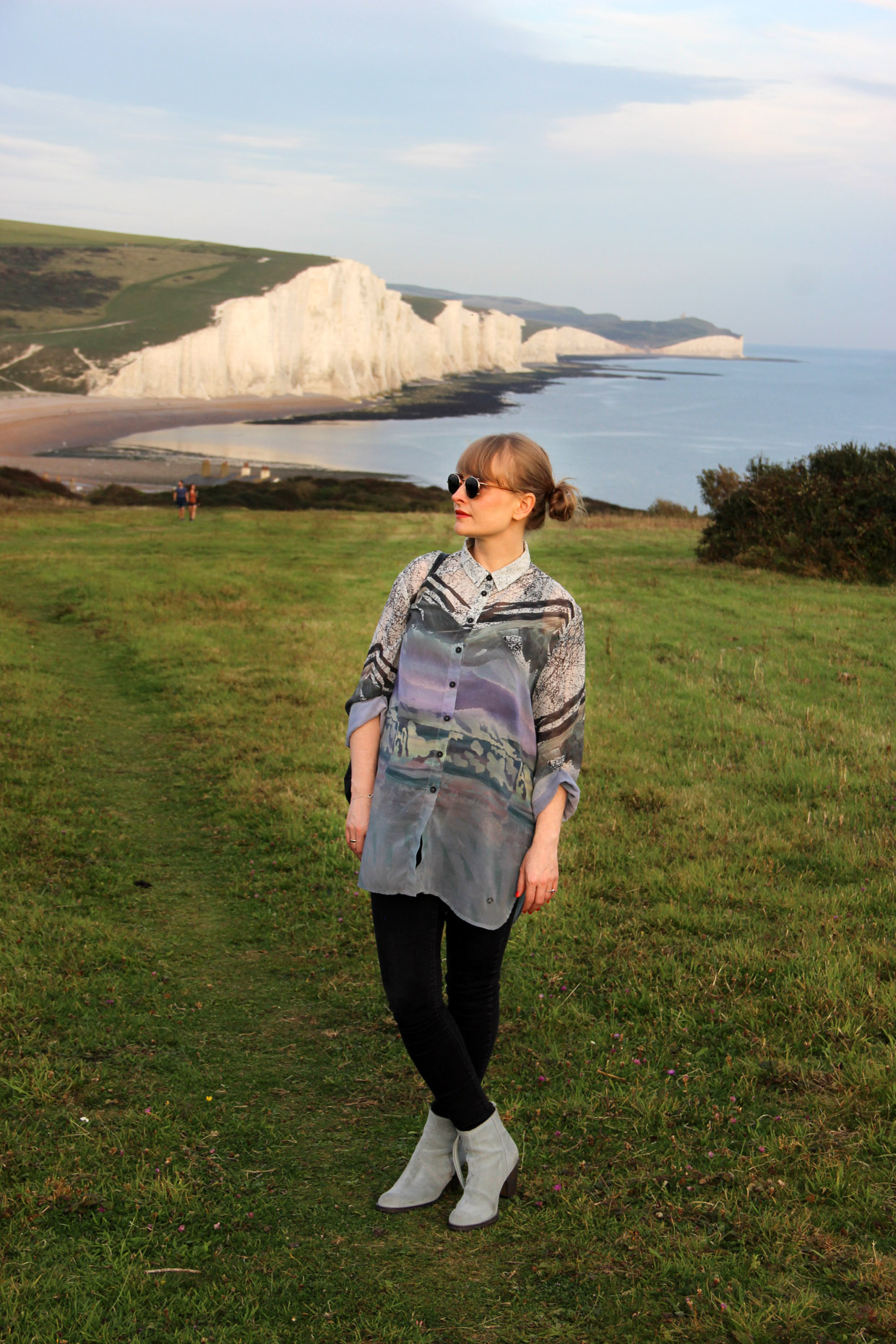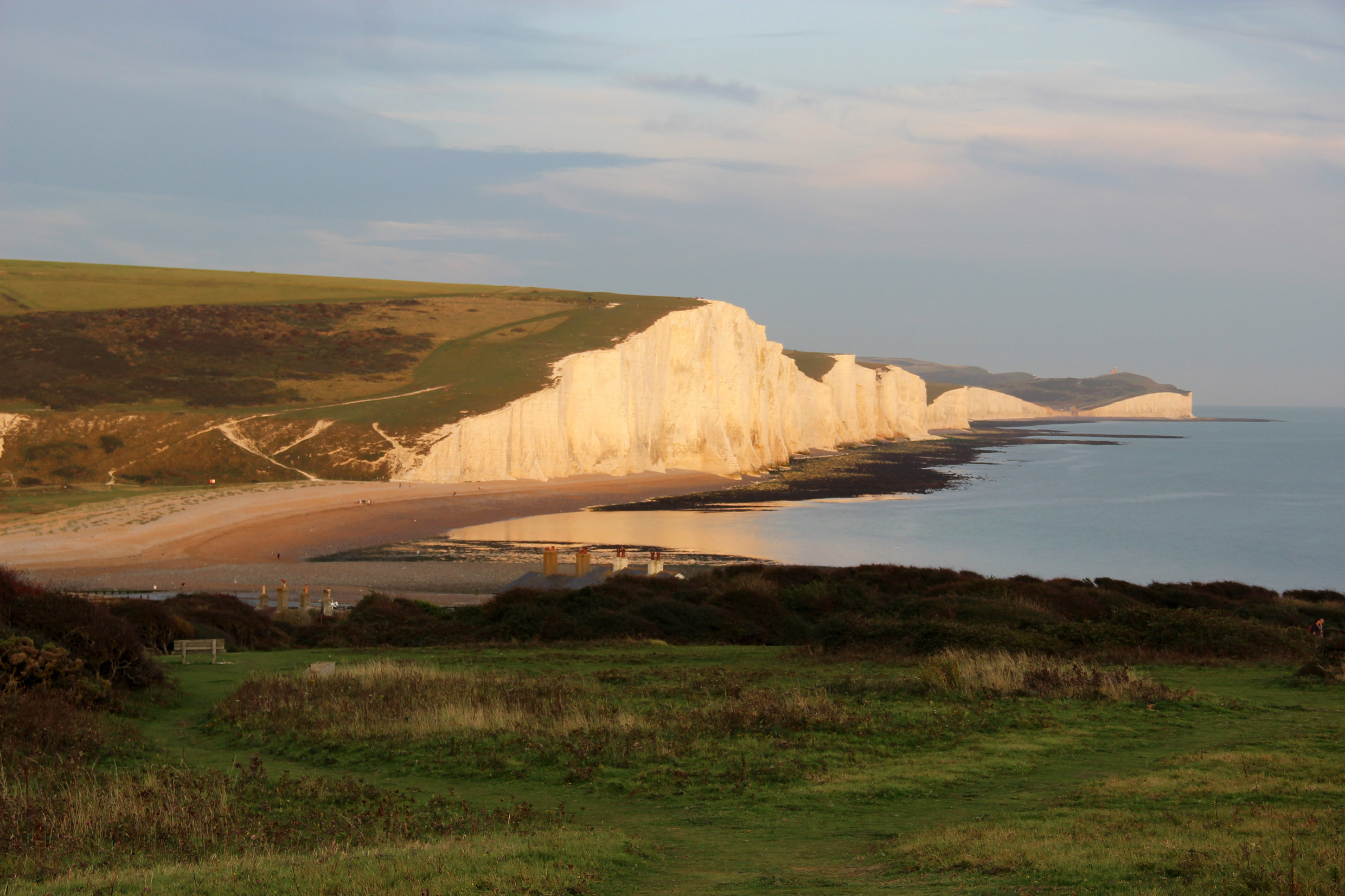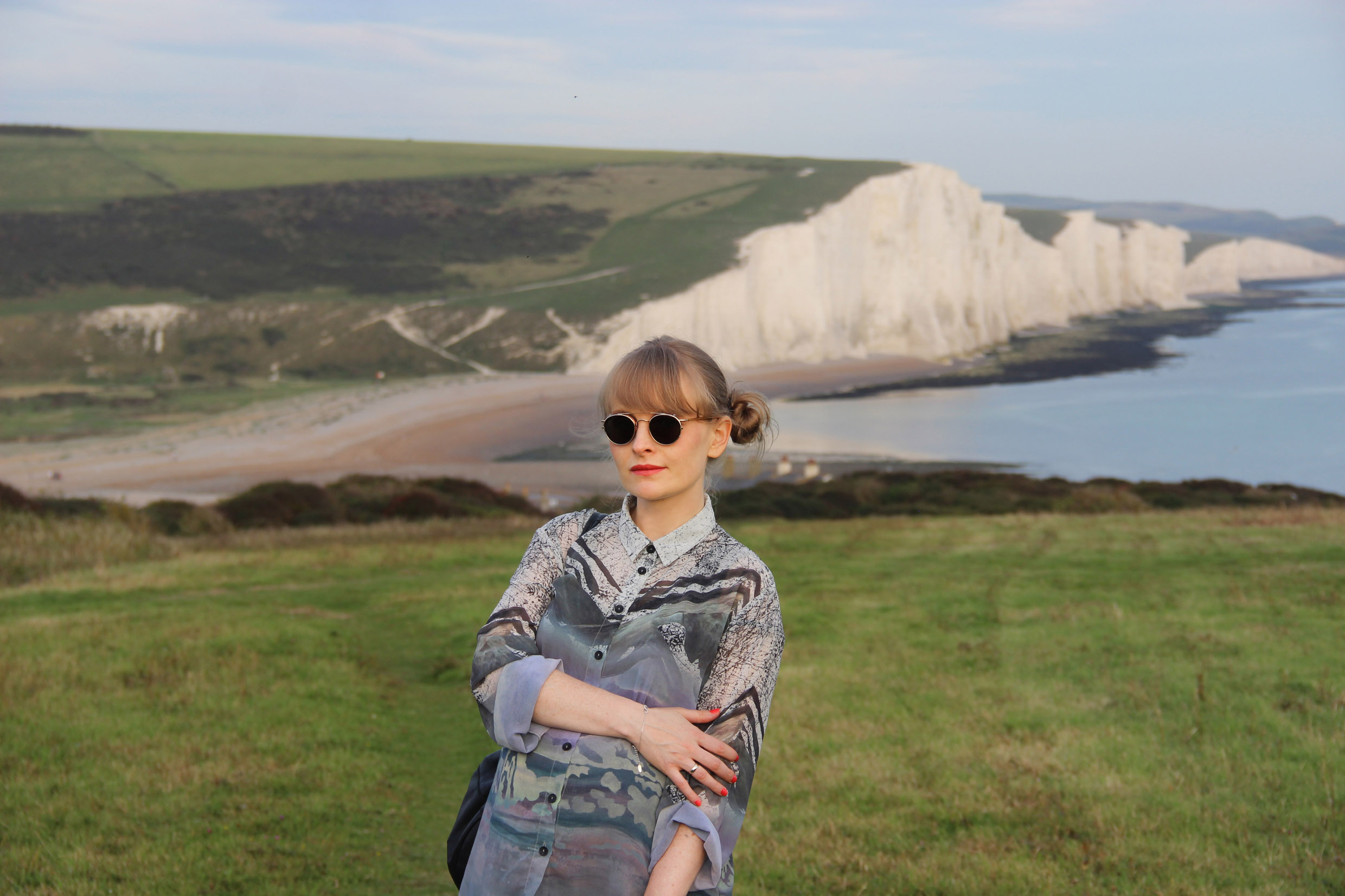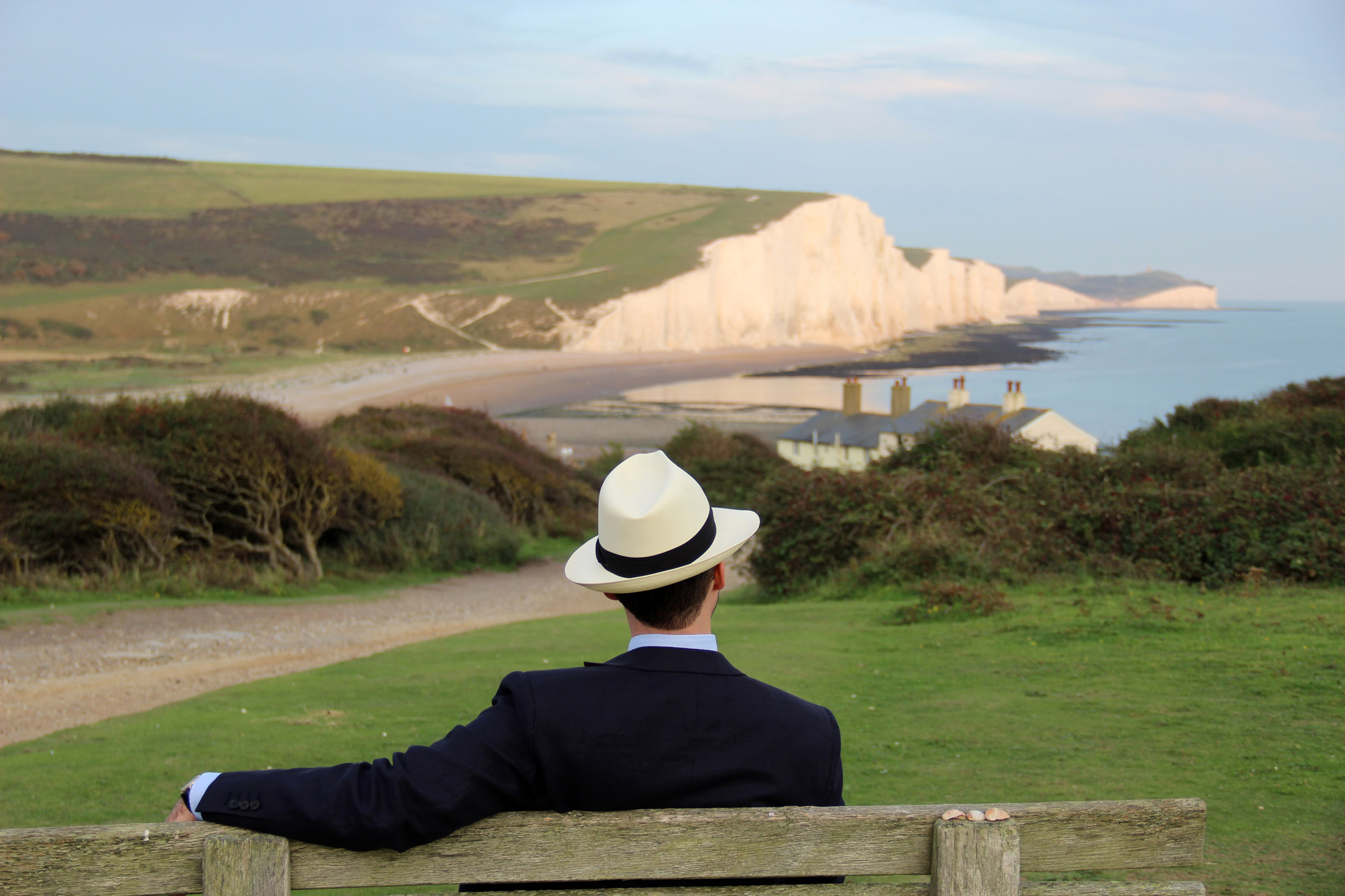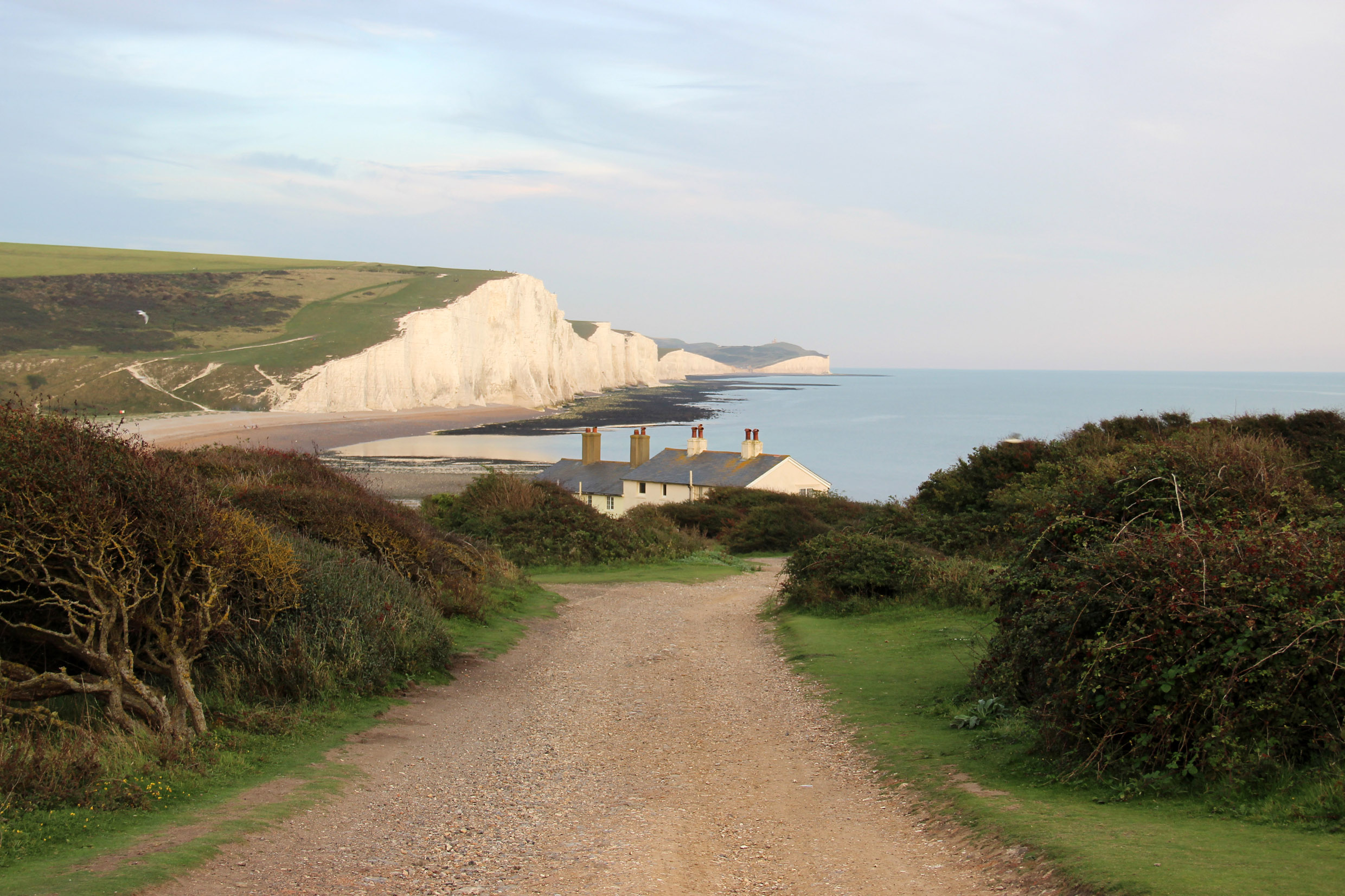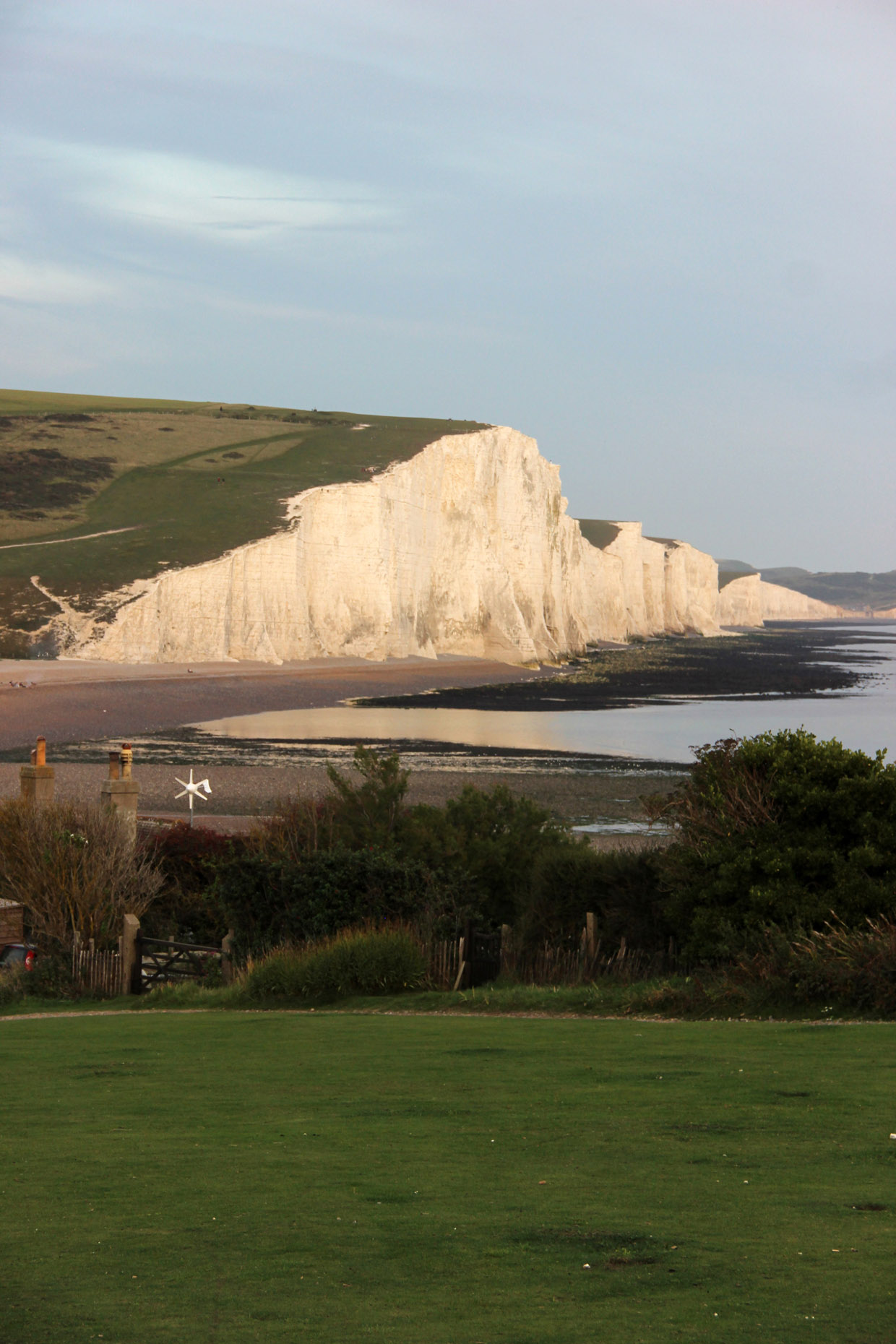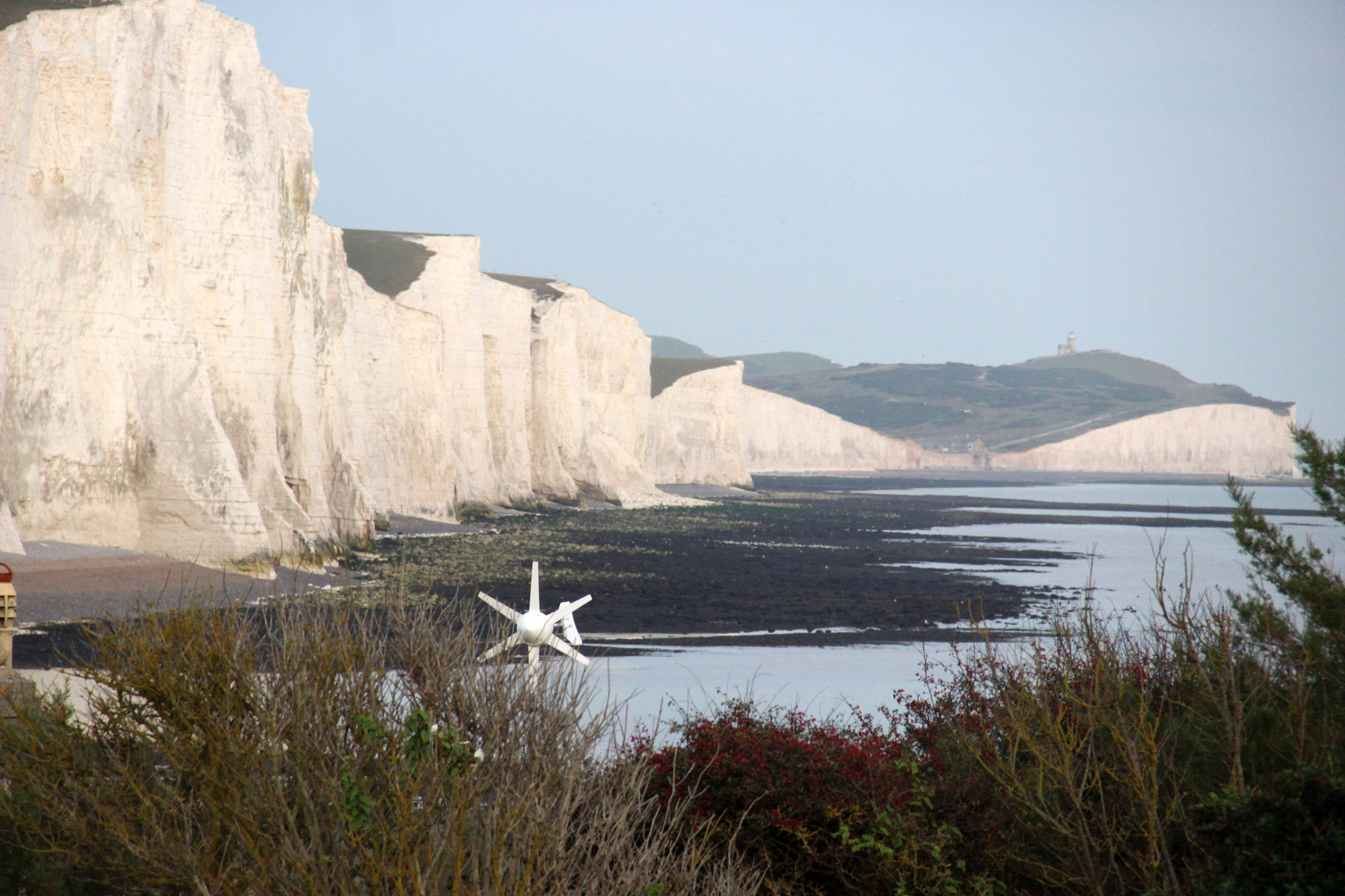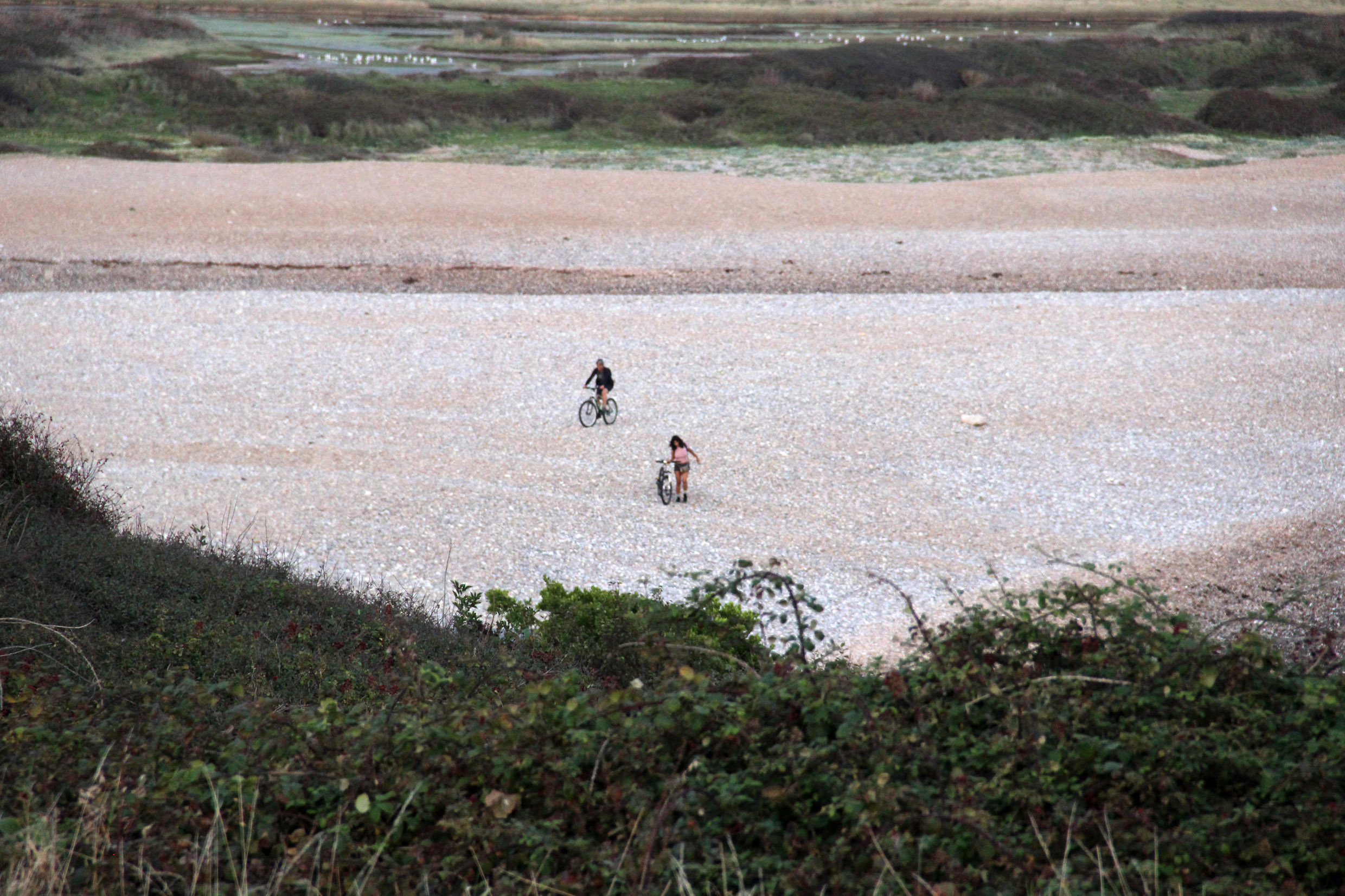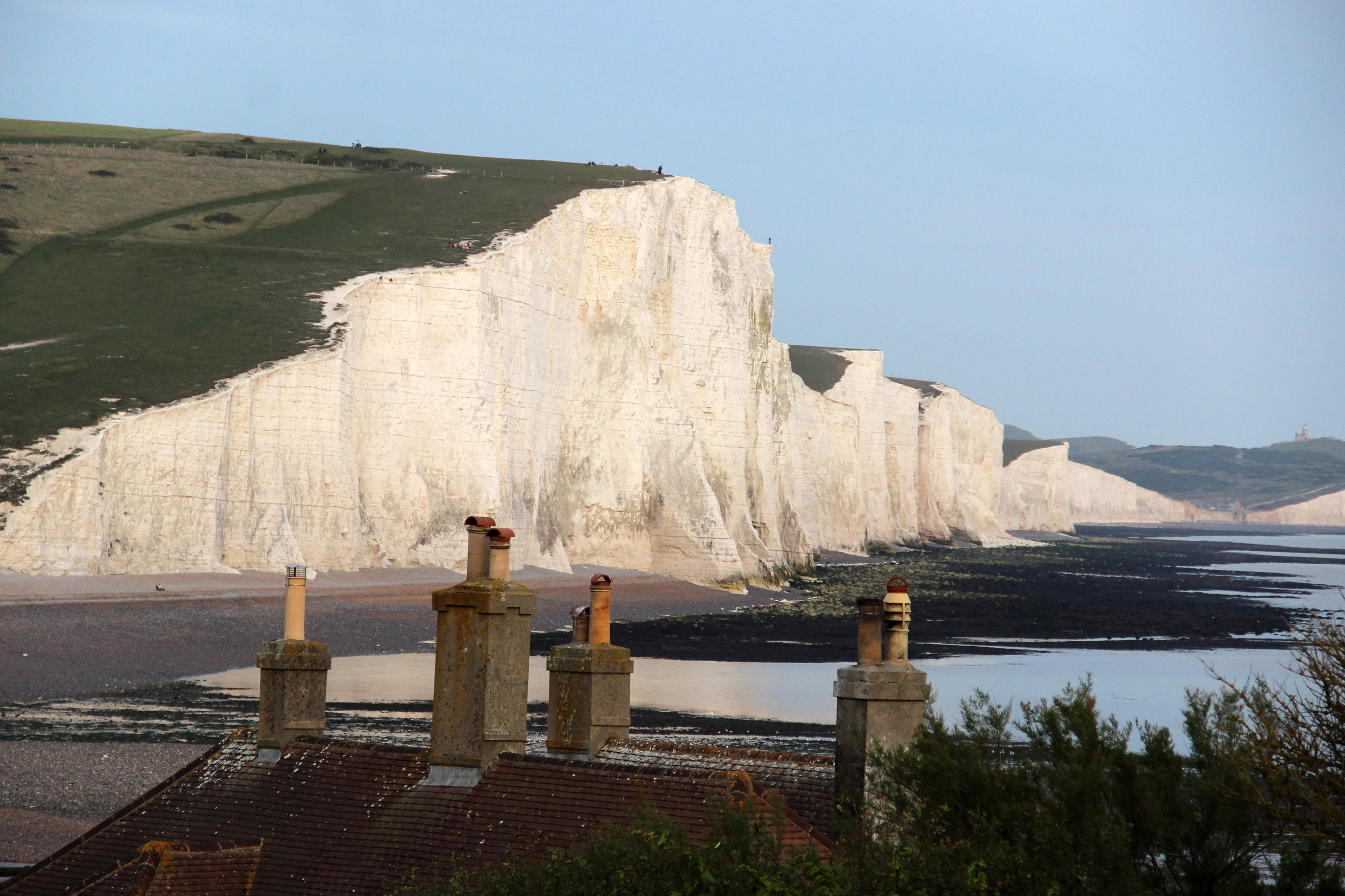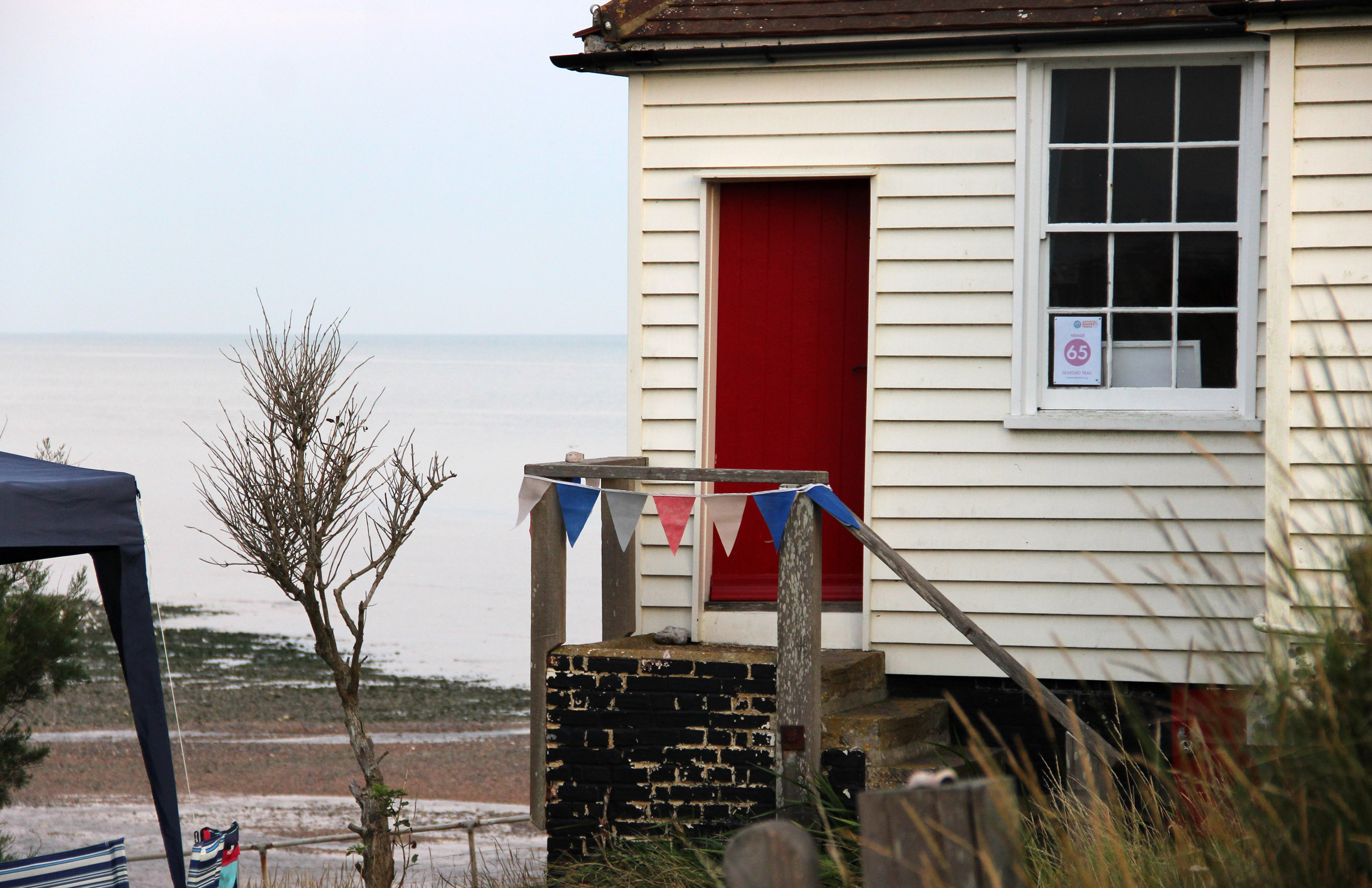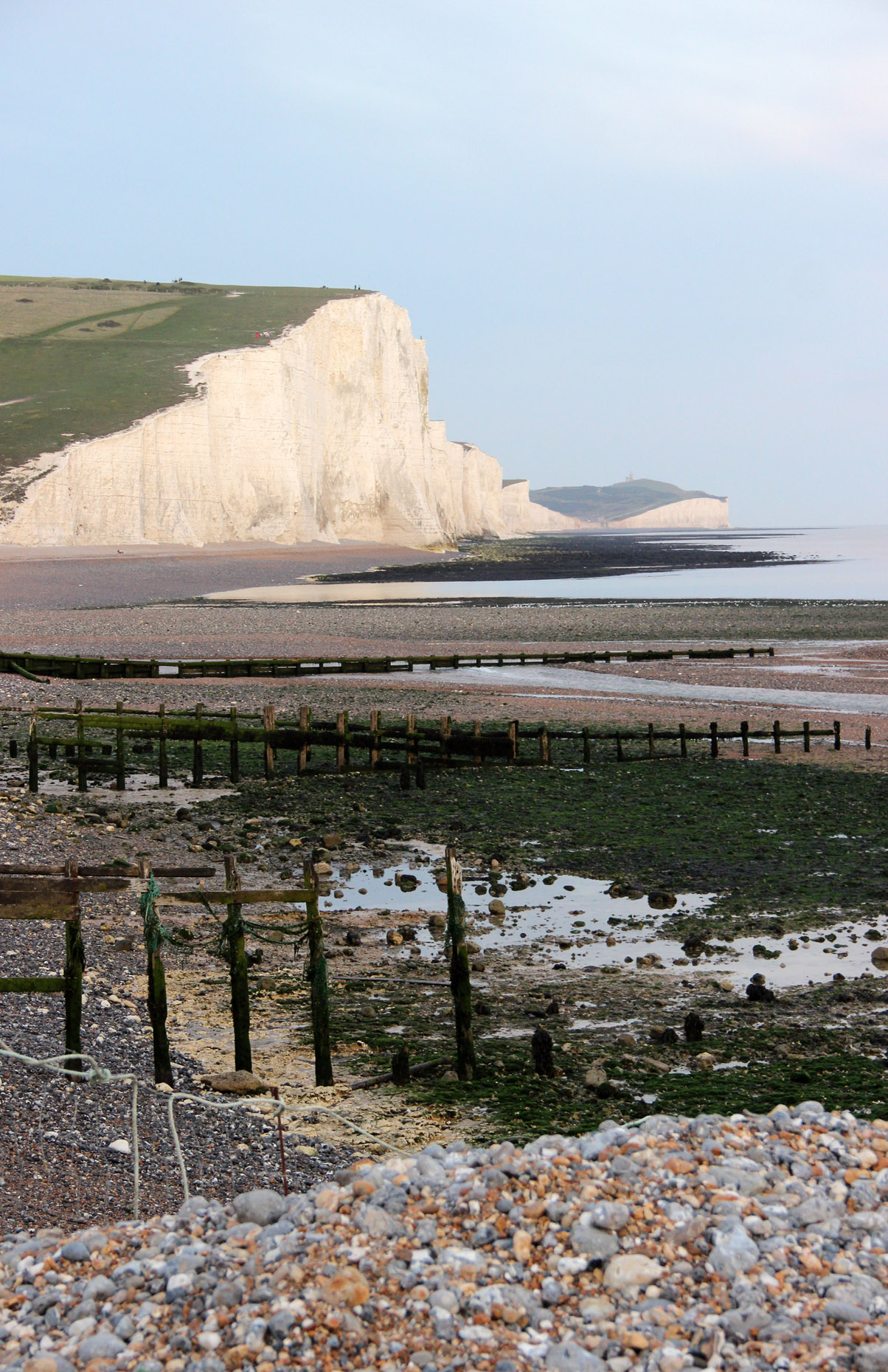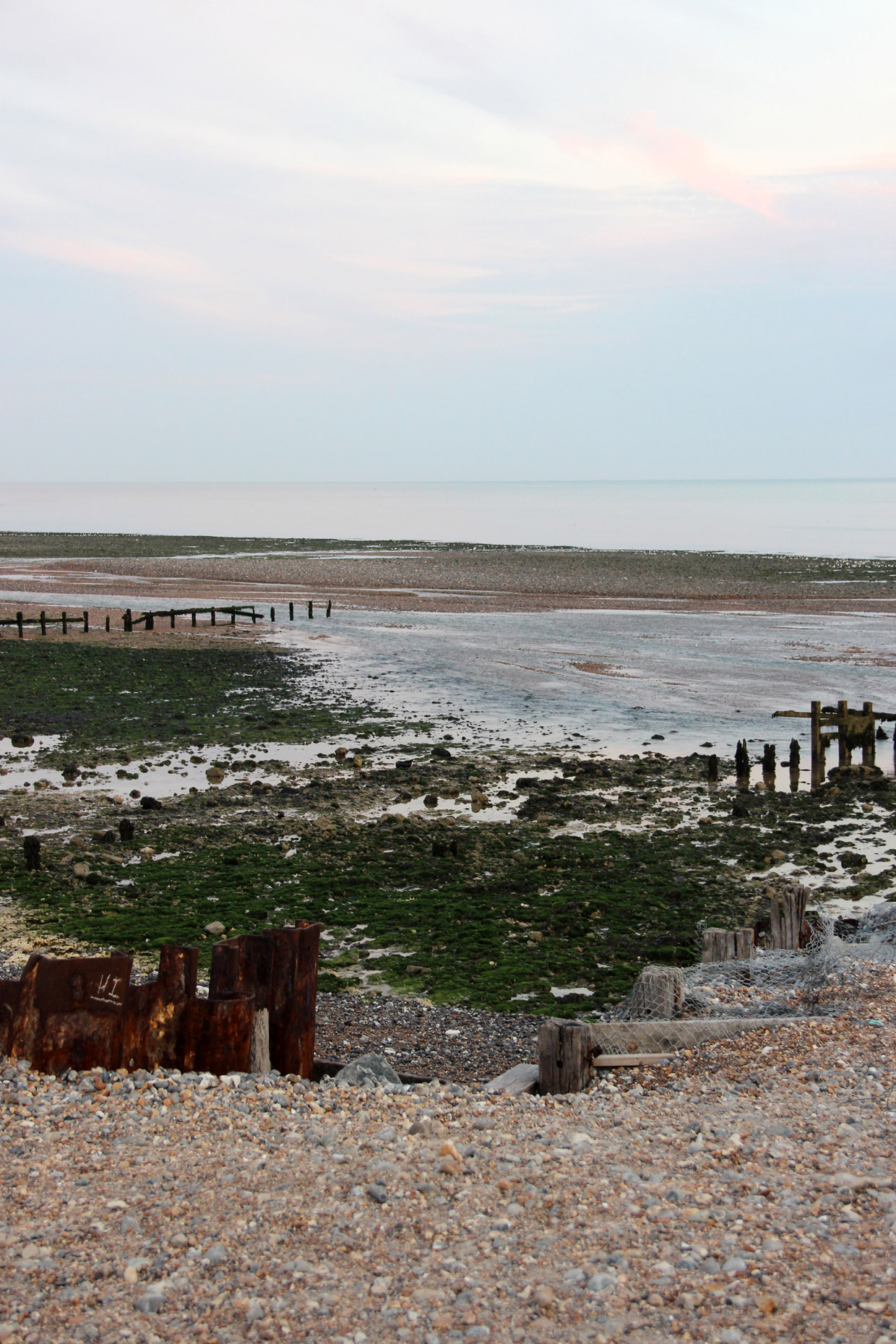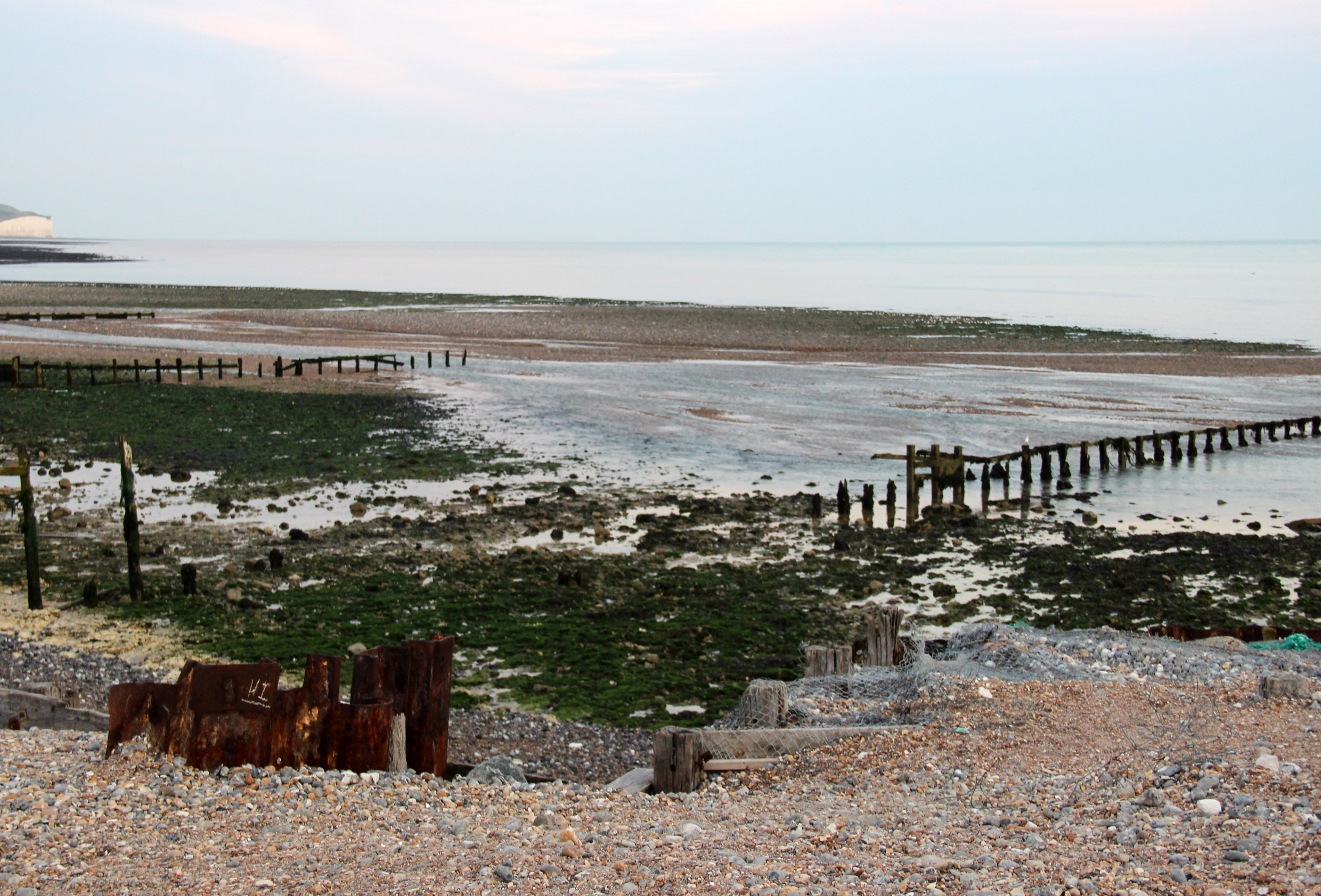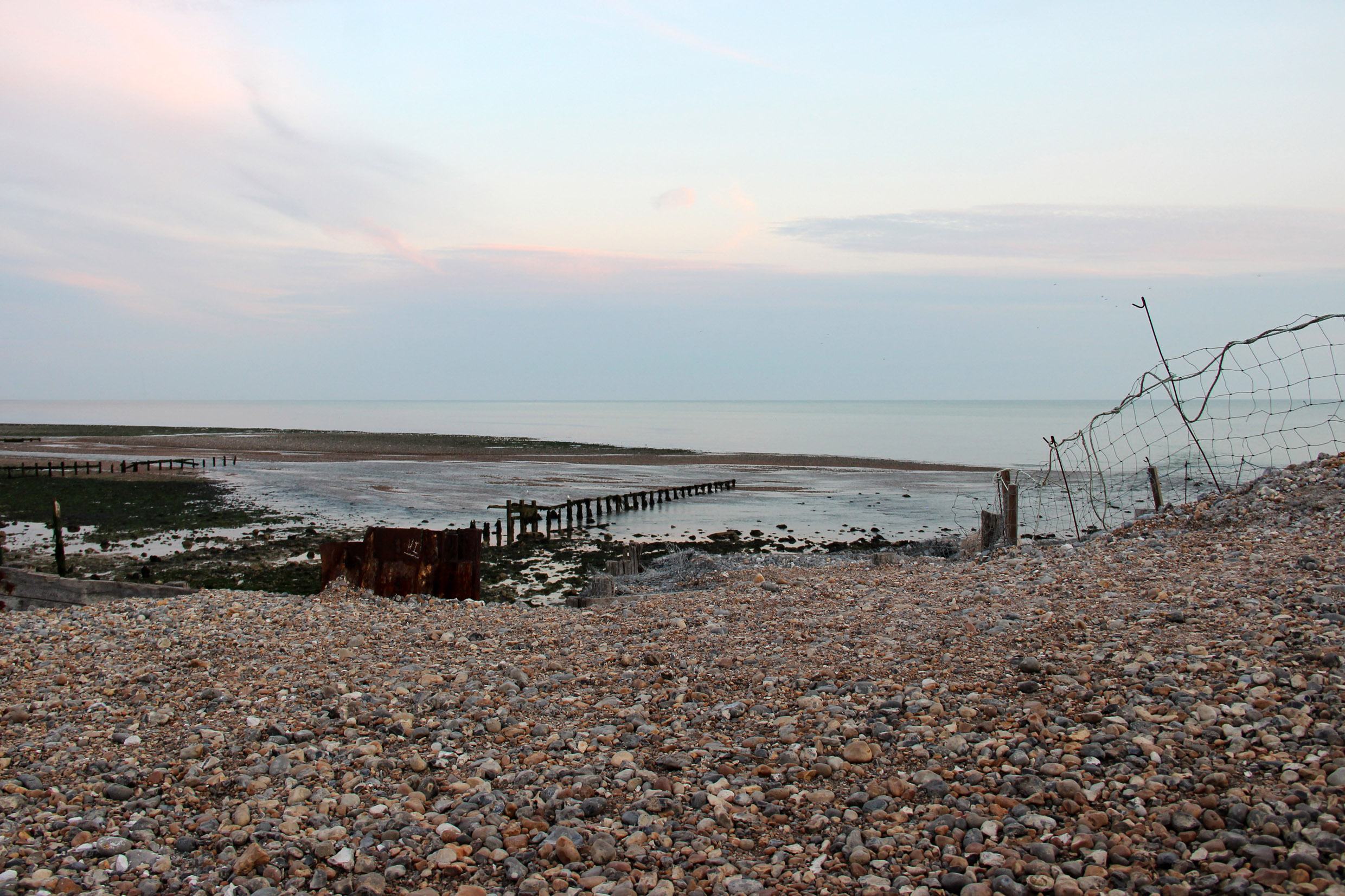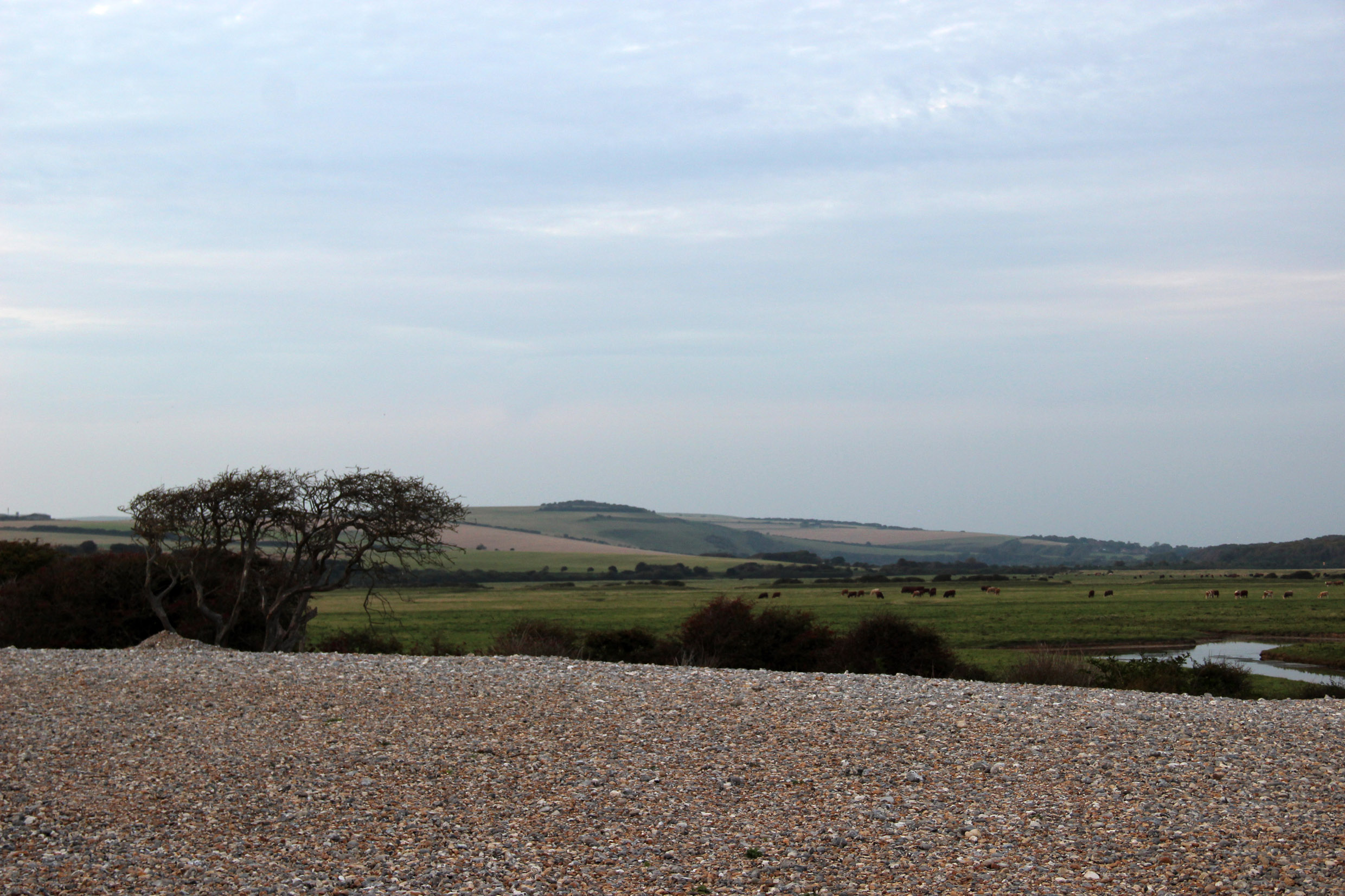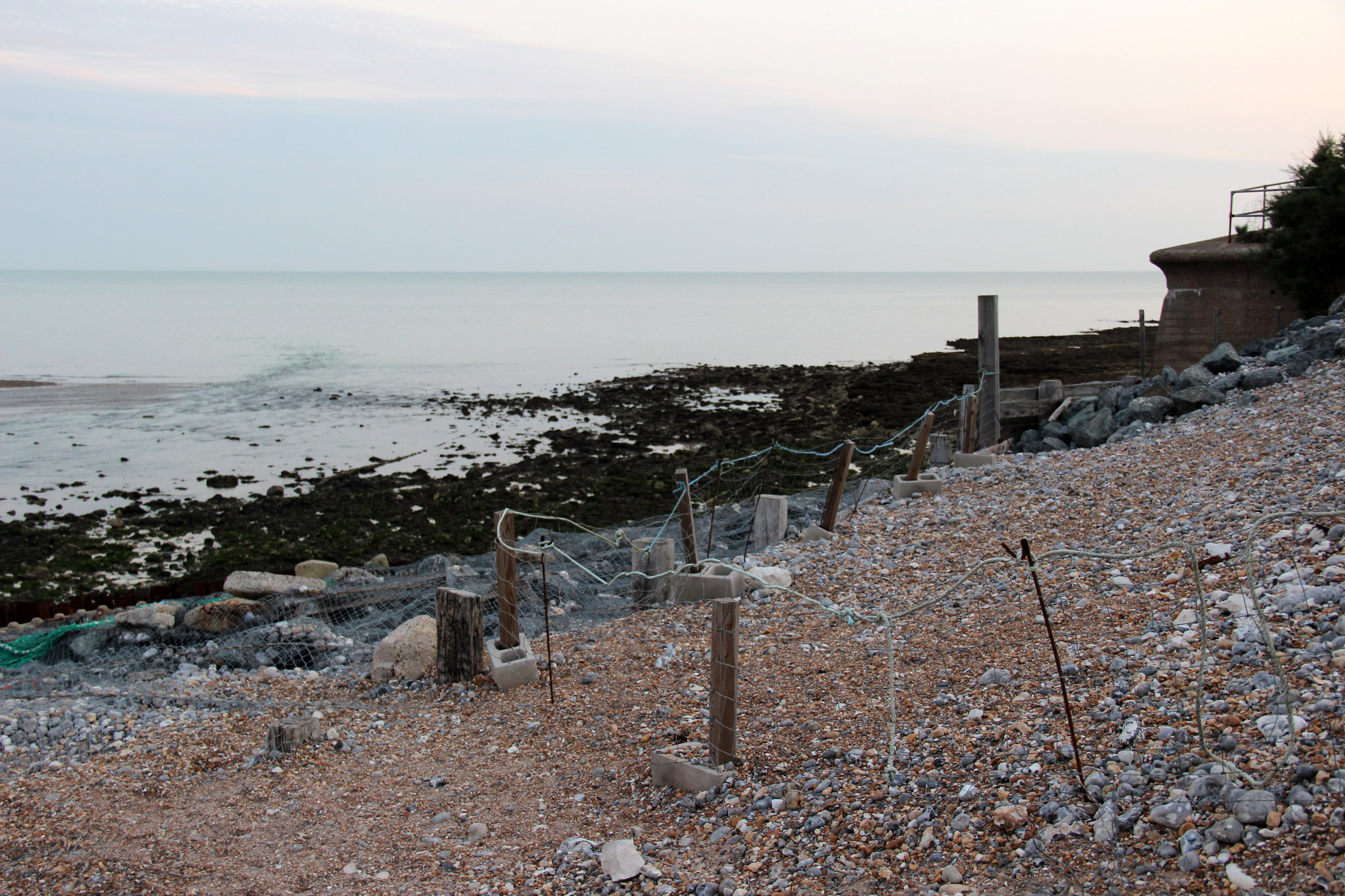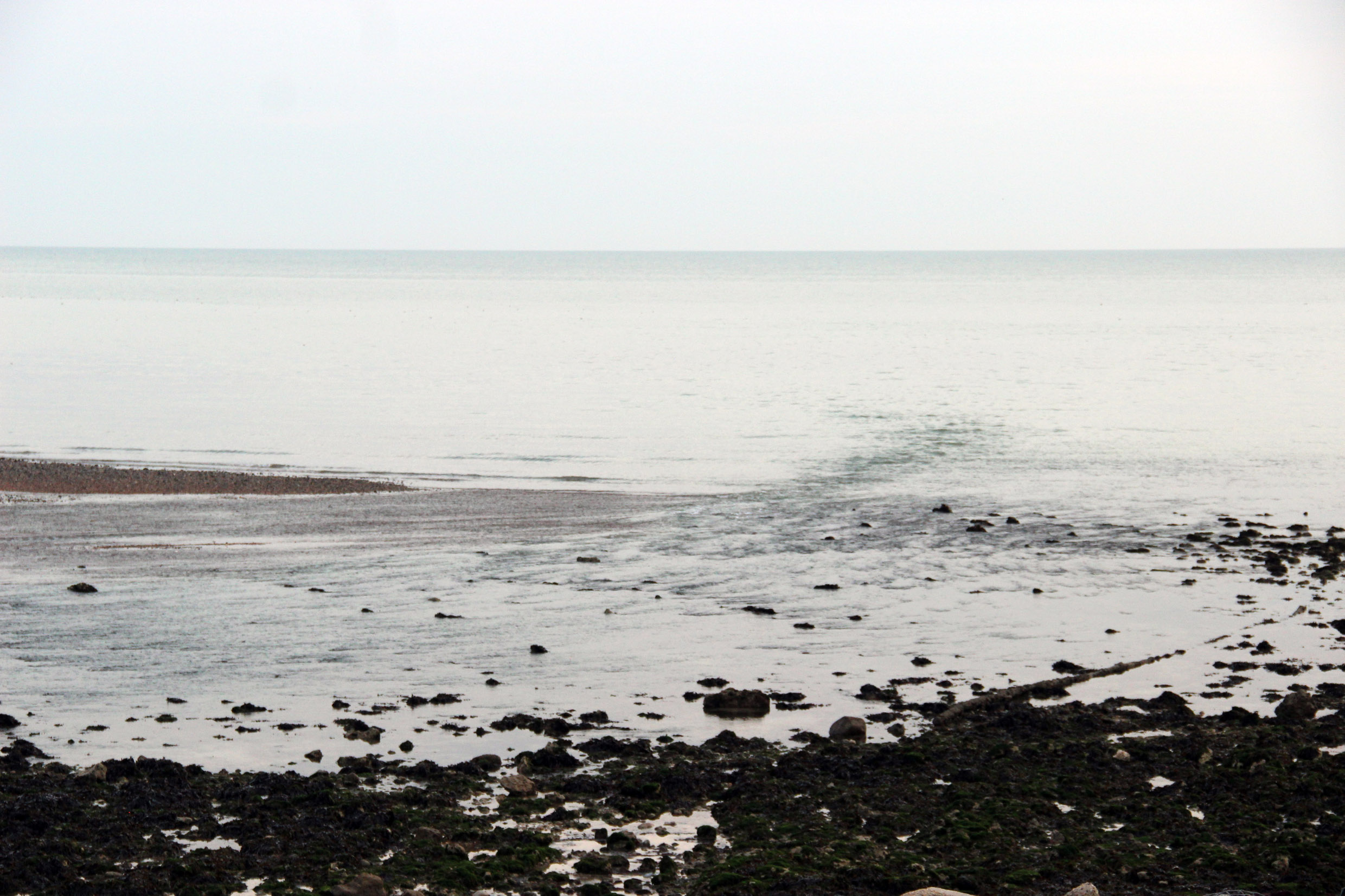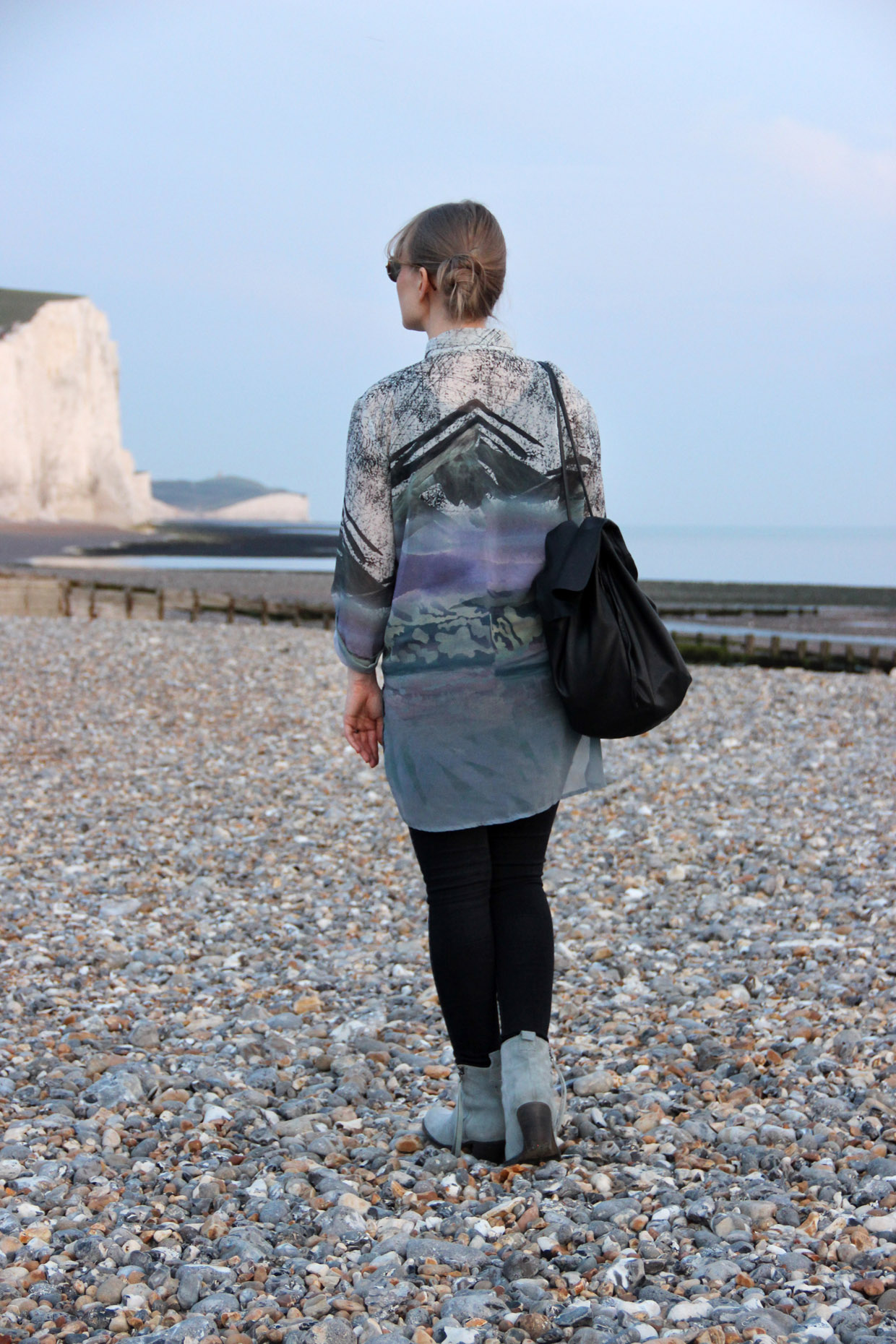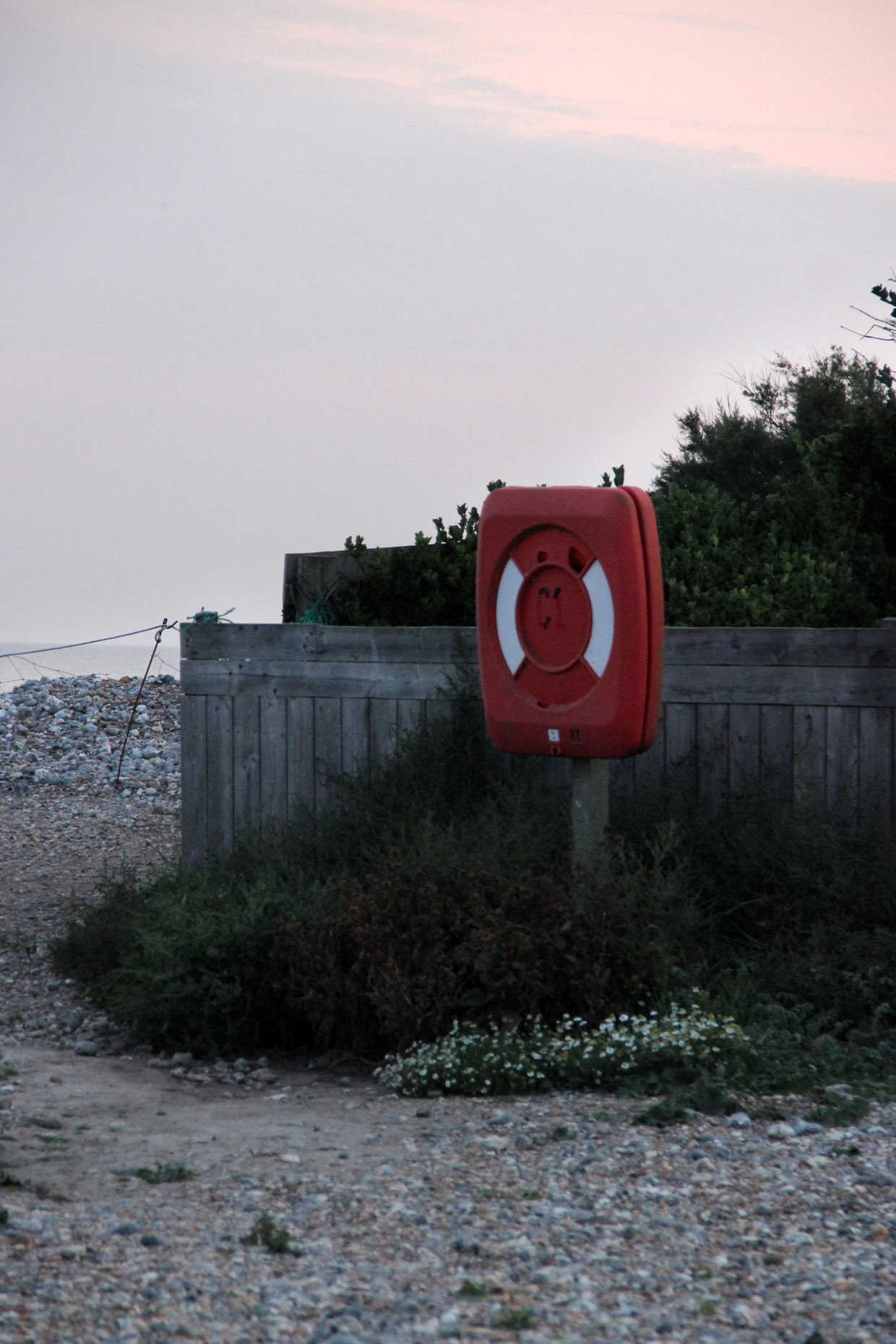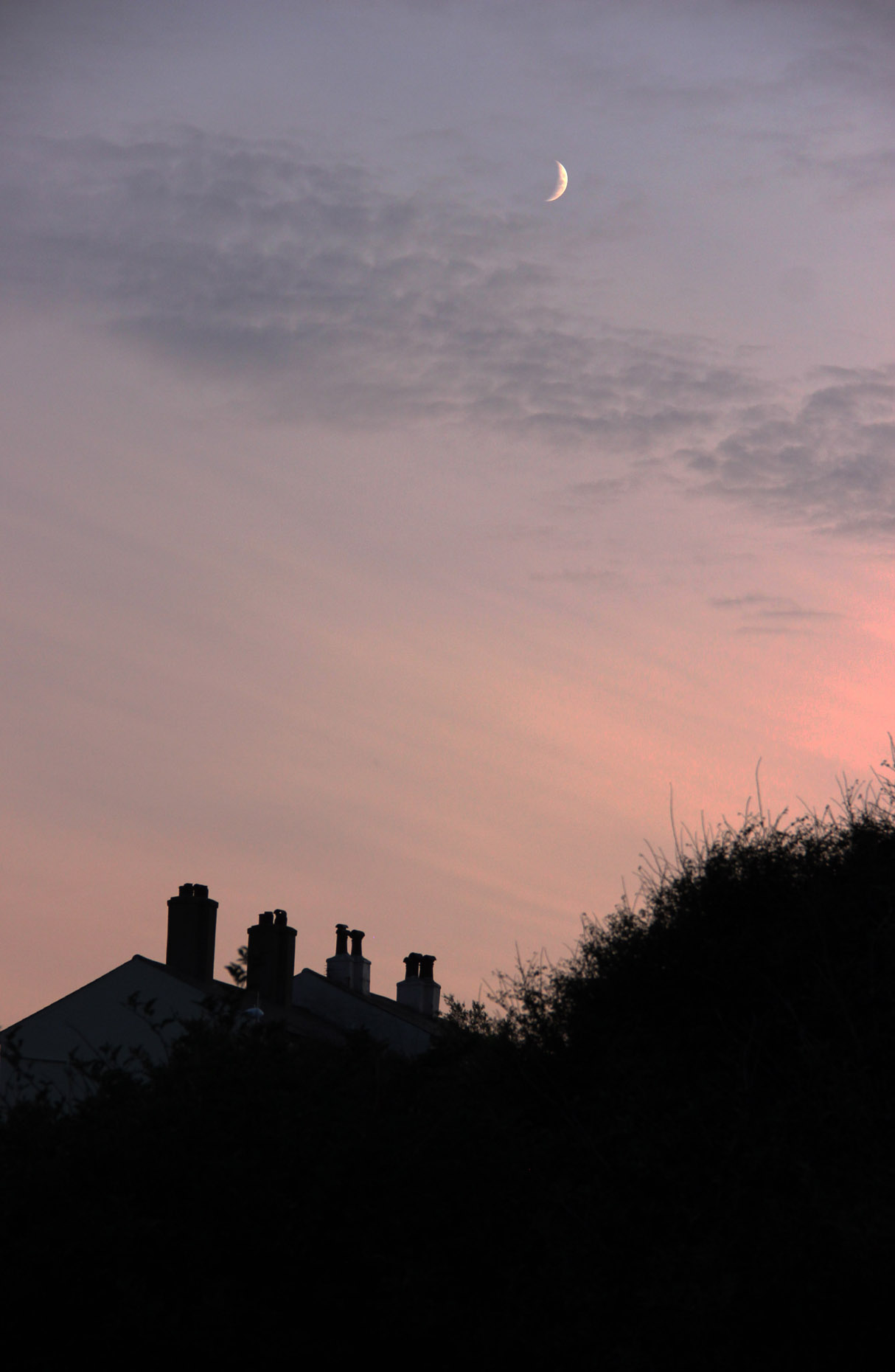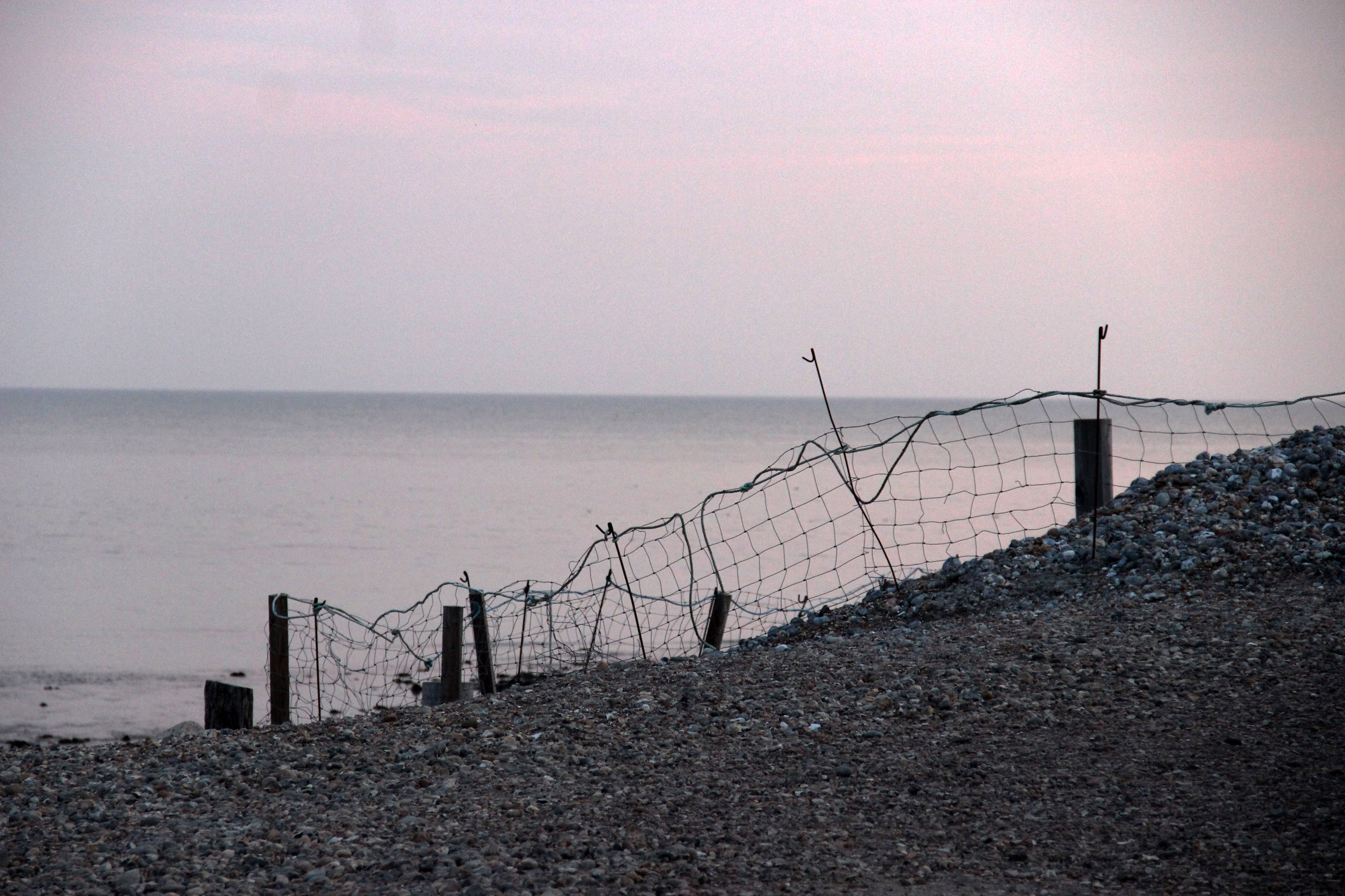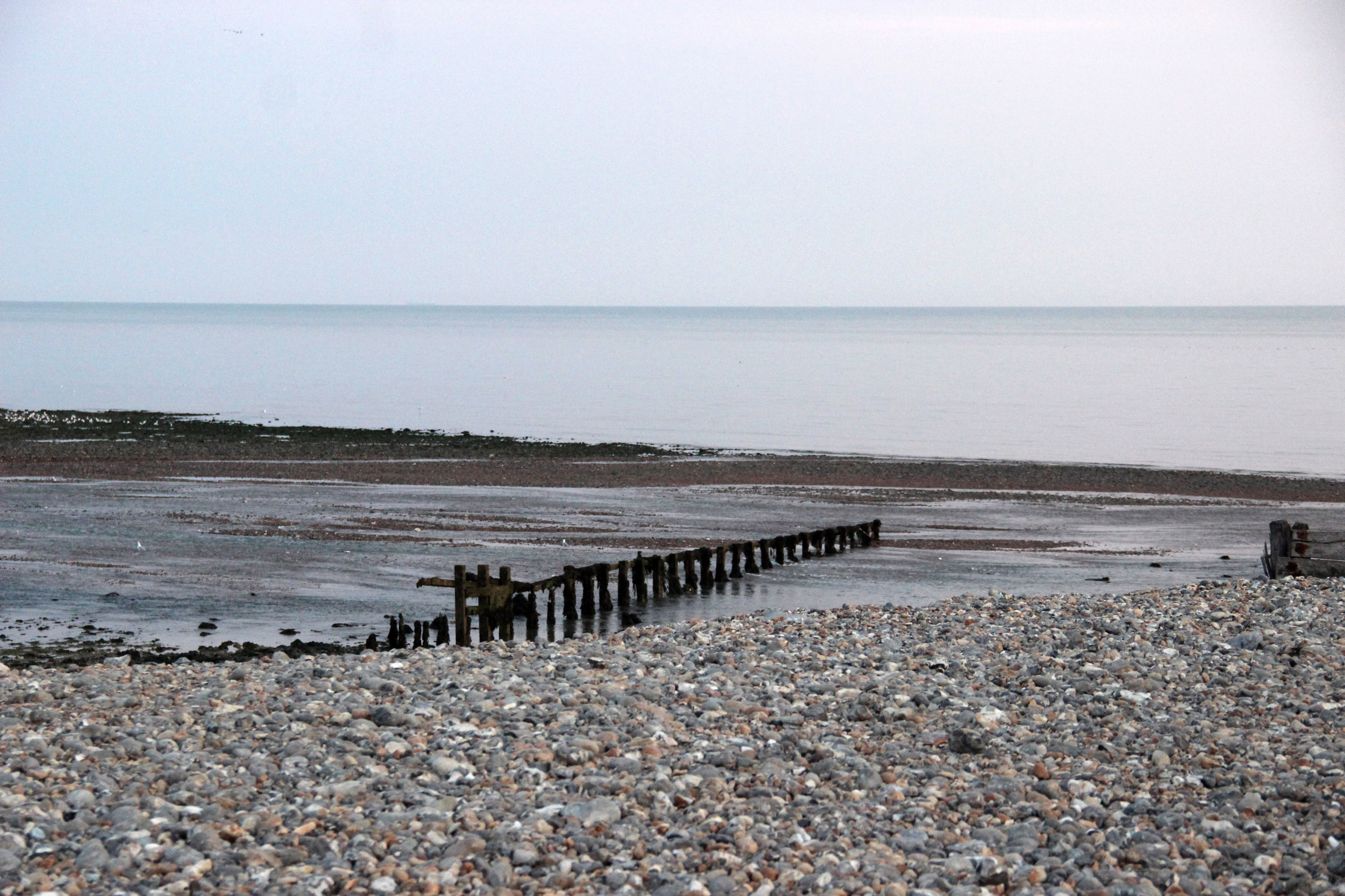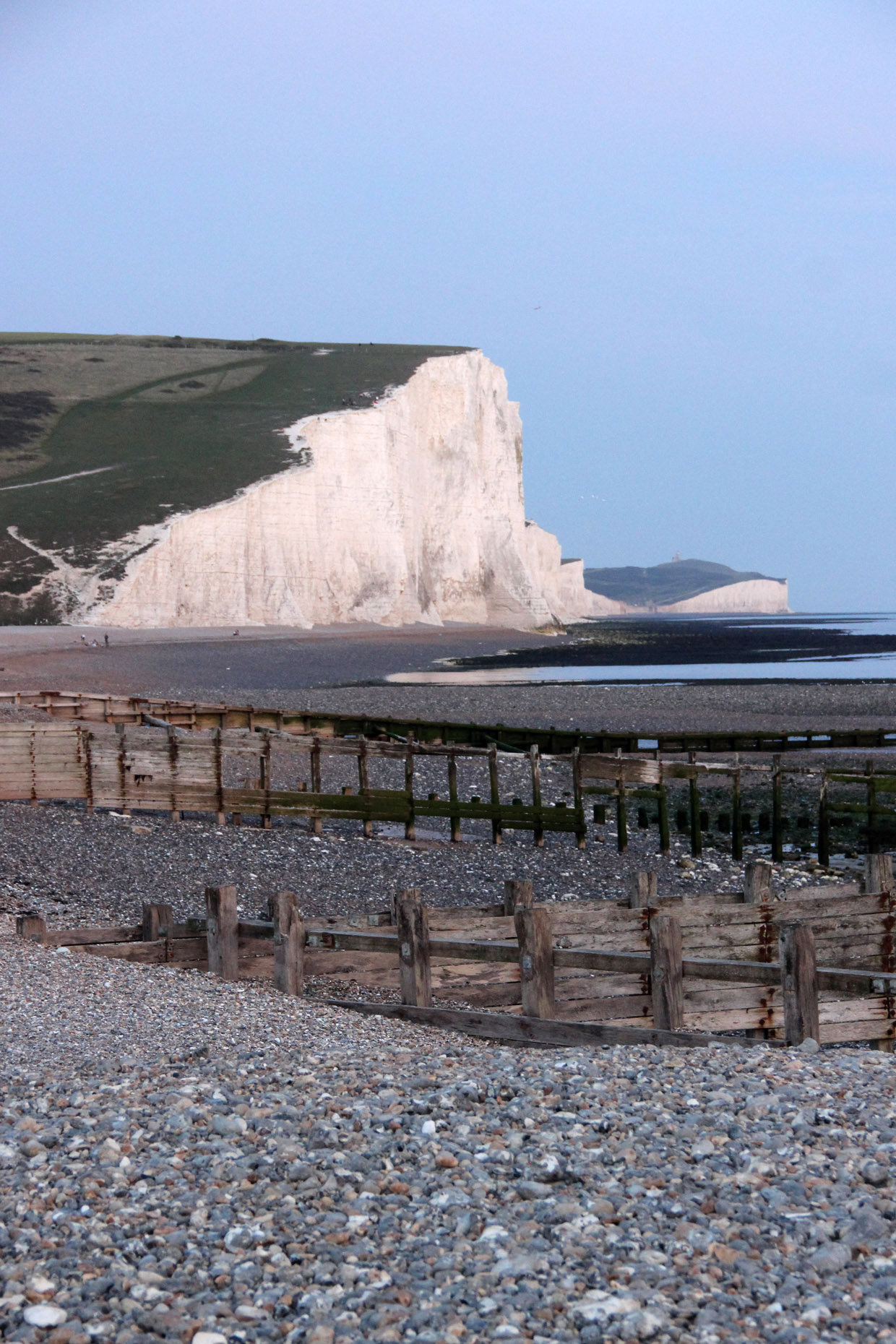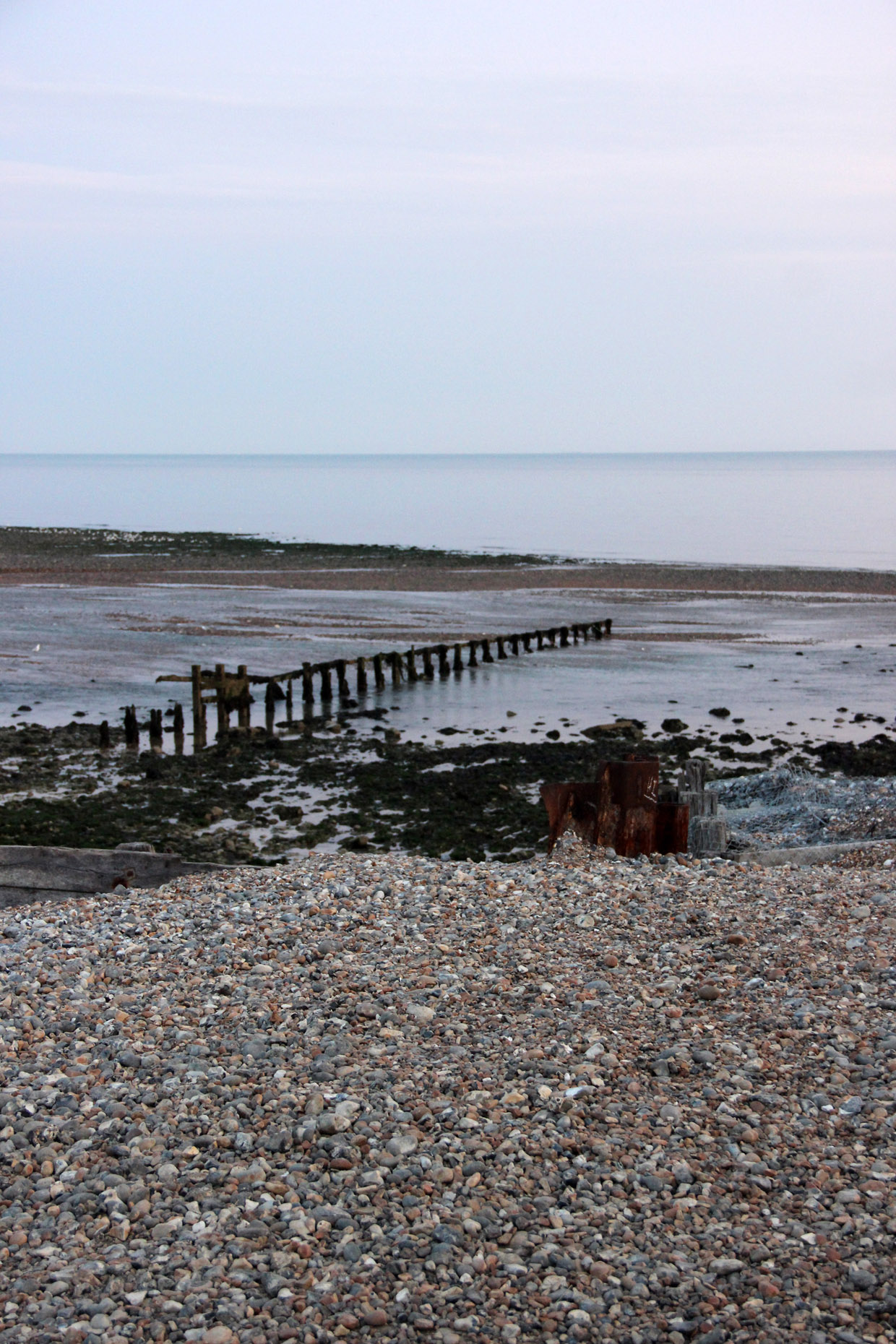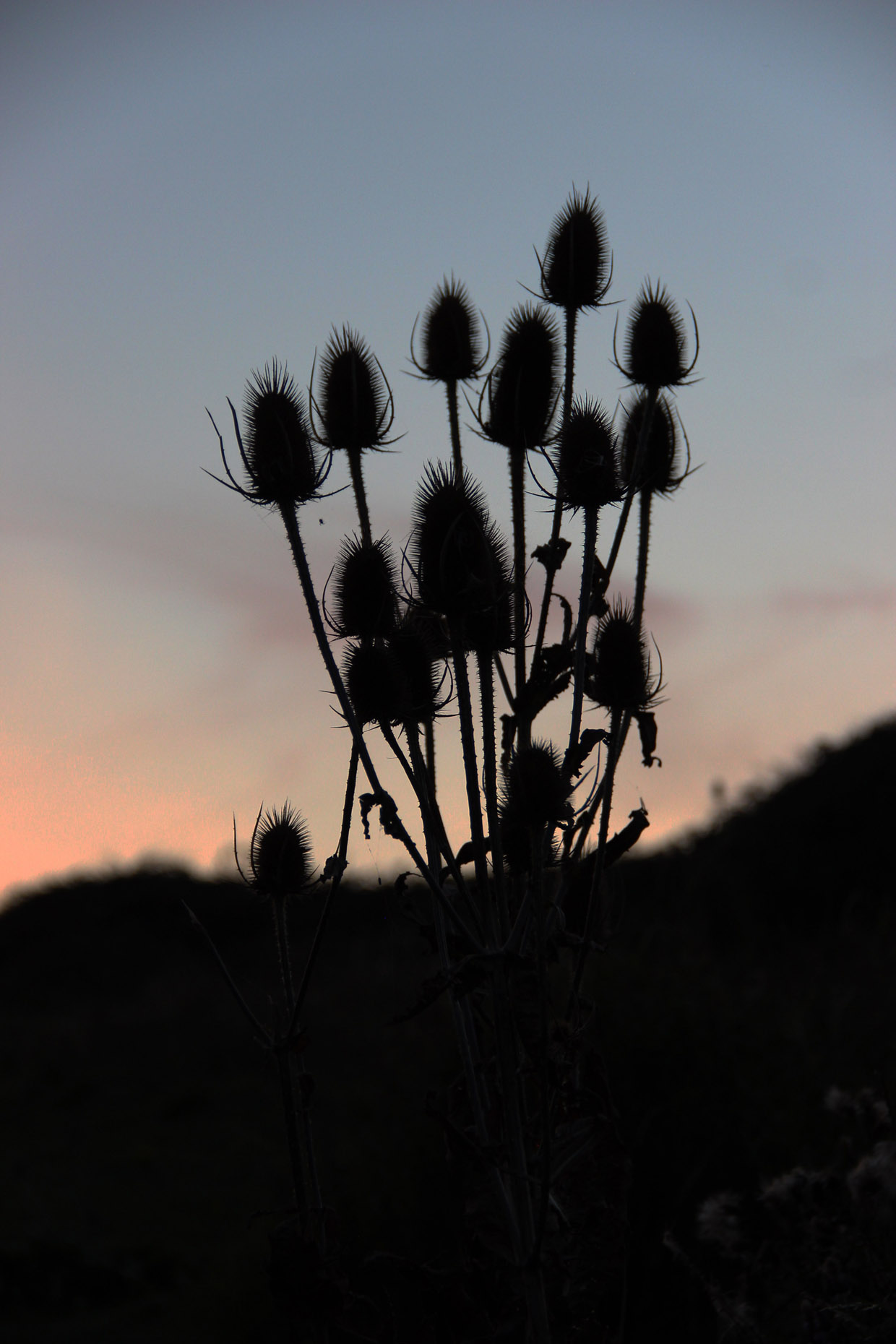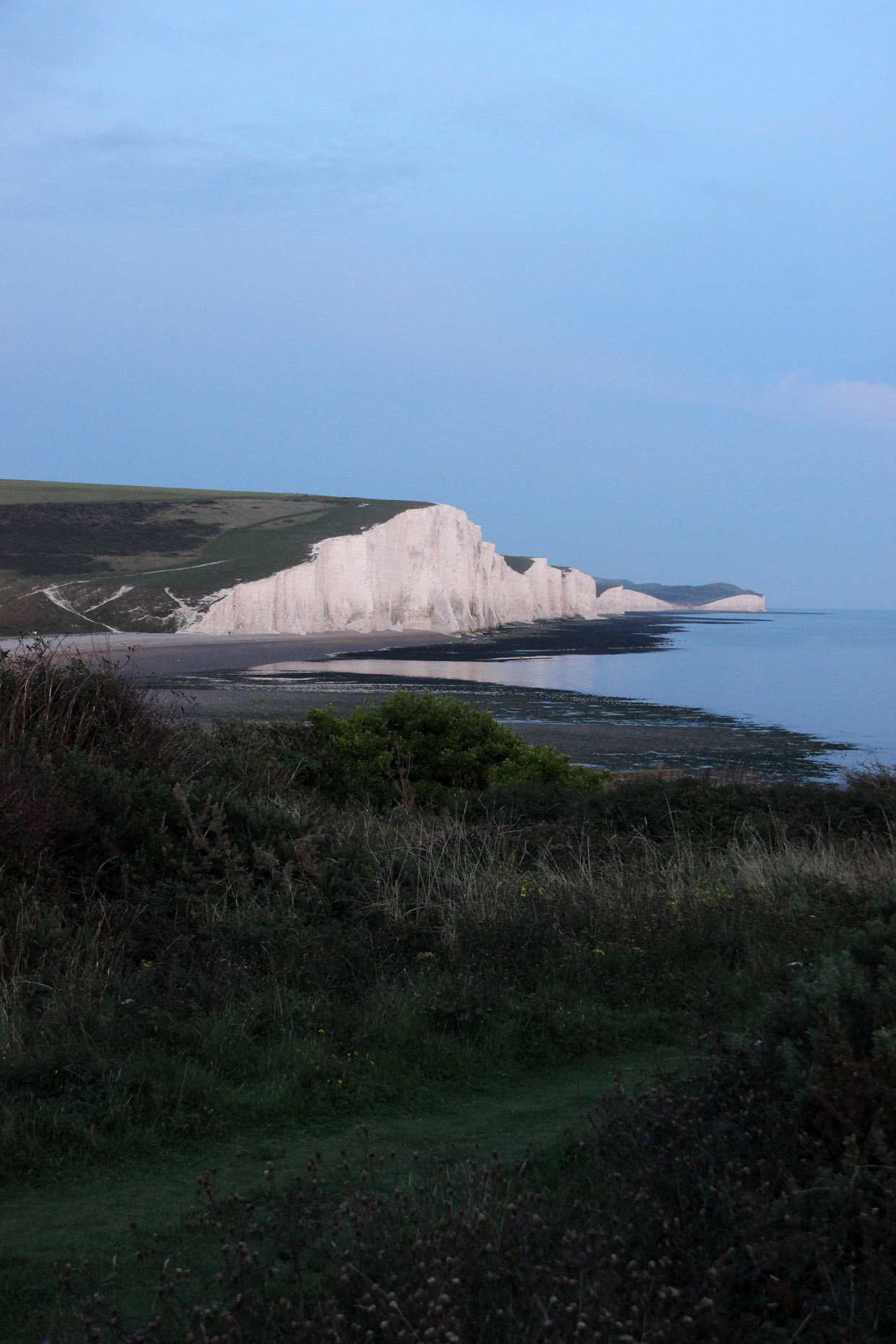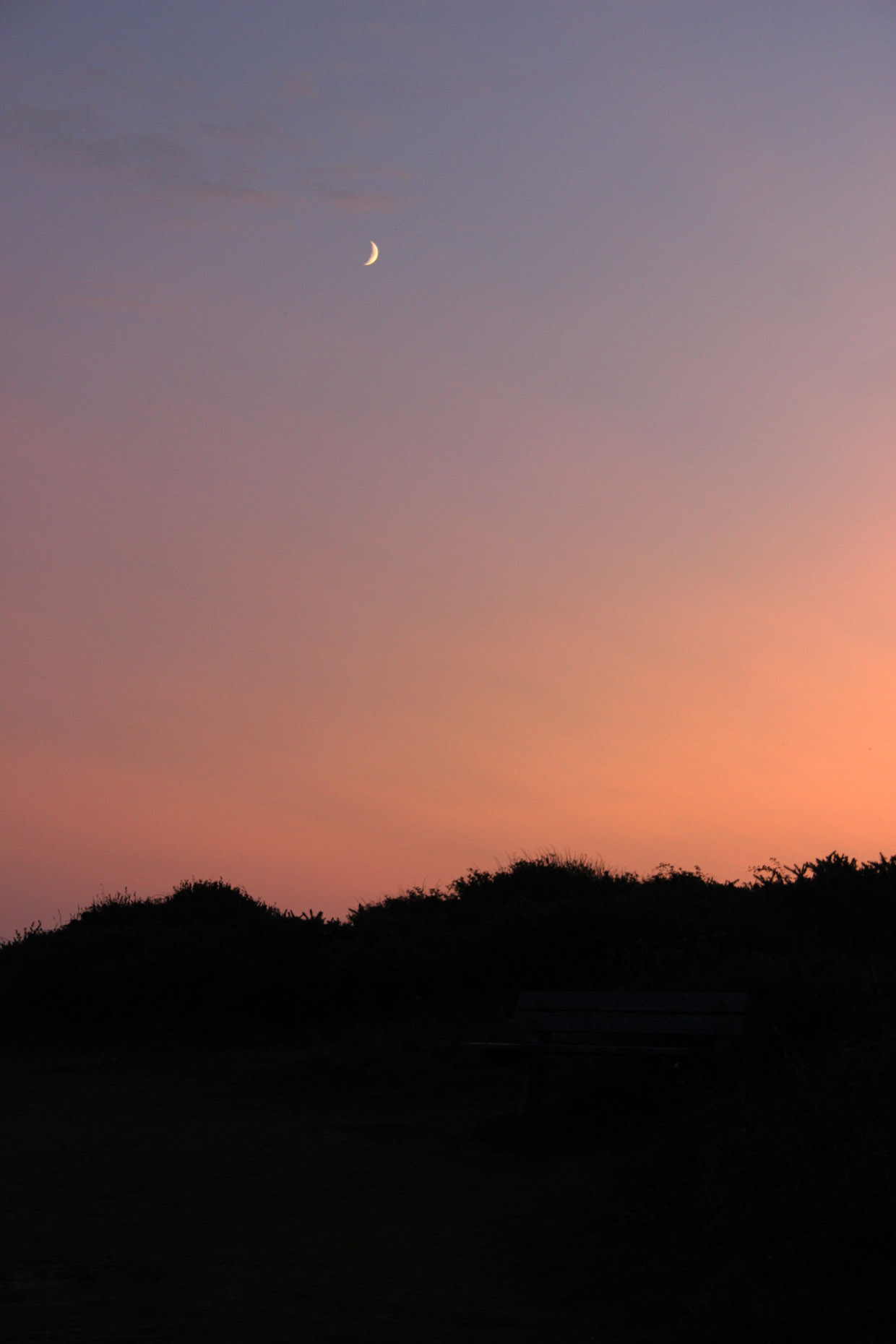 Kolejny dzień rozpoczęliśmy bardzo wcześnie, wstaliśmy o 5, by obejrzeć na plaży wschód słońca. Pusty deptak, świeże powietrze, sylwetki hoteli oświetlane delikatnym światłem nieśmiało wschodzącego słońca, miasto budzące się o świcie i ulice zbierające siłę na przyjęcie kolejnych turystów. W tym widoku bez trudu można się zakochać. Po takich atrakcjach zafundowanych przez naturę nie pozostaje nic innego niż zjeść śniadanie w kawiarni przy plaży, napić się esencjonalnej kawy, łapać ciepłe promienie słońca, prowadzić długie rozmowy o przyszłości i obserwować poranne życie miasta: właścicieli psów wyprowadzających na spacer swoich pupili, uprawiających jogging czy innych turystów spragnionych wypoczynku. Bardzo polecam ten kierunek jako wakacyjną alternatywę dla tropikalnych wakacji. Okolica jest przepiękna, zwłaszcza dla lubiących aktywny wypoczynek i oczekujących czegoś więcej niż tylko leżenie na plaży z drinkiem w dłoni. Po raz kolejny muszę złożyć hołd naszemu Volvo – nie ma wygodniejszego samochodu na długie podróże. Na pewno wybierzemy się do East Sussex jeszcze w przyszłości, tym razem na co najmniej tygodniowe wakacje 🙂
The next day we got up very early around 5 a.m to see the sunrise on the beach. Empty promenade, fresh air, outlines of the hotels lighted by the sunrise and streets preparing for new tourists. You can easily fall in love with this view. After all this natural beauty there is nothing more to do than just have breakfast in a coffee house near the beach, drink some essential coffee and catch some rays of the sun, talk about the future and watch the town waking up: people walking their dogs, joggers or other tourist relaxing.
I really recommend this place as an alternative for a vacation in the tropics. The region is beautiful, especially for people who like to relax actively and expect something more than just sunbathing with drinks. And one more time I have to pay tribute to our Volvo – there is no more comfortable car for long journeys. We will definitely visit this region in the future, but next time for a week long vacation 🙂