Nasz synek jest już z nami <3 Przyszedł na świat 7 listopada 2017 roku o 21:29. Nawet nie przypuszczałam, że los będzie dla mnie tak łaskawy, że uda mi się sprowadzić Go na świat naturalnie – Franek urodził się w basenie w Lucina Birth Centre w Szpitalu Uniwersyteckim w Coventry (UHCW). Czuję się w obowiązku, by napisać o tym fantastycznym miejscu i ludziach, którzy zapewnili nam fenomenalne warunki, intymność i doskonałą opiekę. Miałam wrażenie, że wszystkie położne kochają swoją pracę, dają niezwykłe wsparcie i dbają o to, by te trudne chwile były przyprawione ludzką życzliwością, pomocą i miłą atmosferą. Po takim porodzie mogę stwierdzić, że w pełni rozumiem, co oznacza sformułowanie "rodzić po ludzku".
Our baby boy is finally with us <3 He was born on November 7th 2017 at 9:29 p.m. I never assumed that fortune will be so good for me, that I managed to bring him into the world in a natural way – Frank was born in a pool in Lucina Birth Centre at University Hospitals Coventry and Warwickshire. I feel that I need to write about this fantastic place and people, that made me feel very intimate and took good care of me. I had the impression that all midwives love their job, are very supportive and make sure that those intense moments are seasoned with human care, helpfulness and nice atmosphere. After my child birth I can say that I know what does it mean "giving birth humanly".
Kolejna kwestia, która sprawiła, że uniknęłam jakiegokolwiek dyskomfortu czy traumy związanej z porodem, to wsparcie mojego kochanego męża. Jego dojrzałość emocjonalna, pełne przygotowanie teoretyczne i techniki motywacyjne sprawiły, że ani przez chwilę nie wątpiłam w swoje możliwości. Koncentrowałam się na wykonaniu zadania, wiedząc, że tuż obok jest kochająca osoba, gotowa zrobić dla mnie wszystko 🙂 Maćku, Franek przyszedł na świat tak sprawnie, tylko dlatego, że cały czas byłeś przy mnie i czułam Twoją miłość. Jeśli ktokolwiek ma jeszcze wątpliwości czy rodzić z partnerem, dla mnie nie ma innej opcji. Po tych doświadczeniach jestem na tyle spokojna, że kolejny poród rozważyłabym nawet we własnym domu.
Another thing that left me without any discomfort or trauma, is the support of my loving husband. His emotional matureness, full theoretical preparation and motivational techniques, made me never doubt my powers. I focused on performing the task, knowing that there is a loving person near ready to do everything for me. Maciek, Frank came into this world so gracefully, because you were there beside me and I felt your love. If somebody out there hesitates about giving birth with a partner, I say go for it – there is no other option. After my experience I am calm enough, that another birth I would consider at home.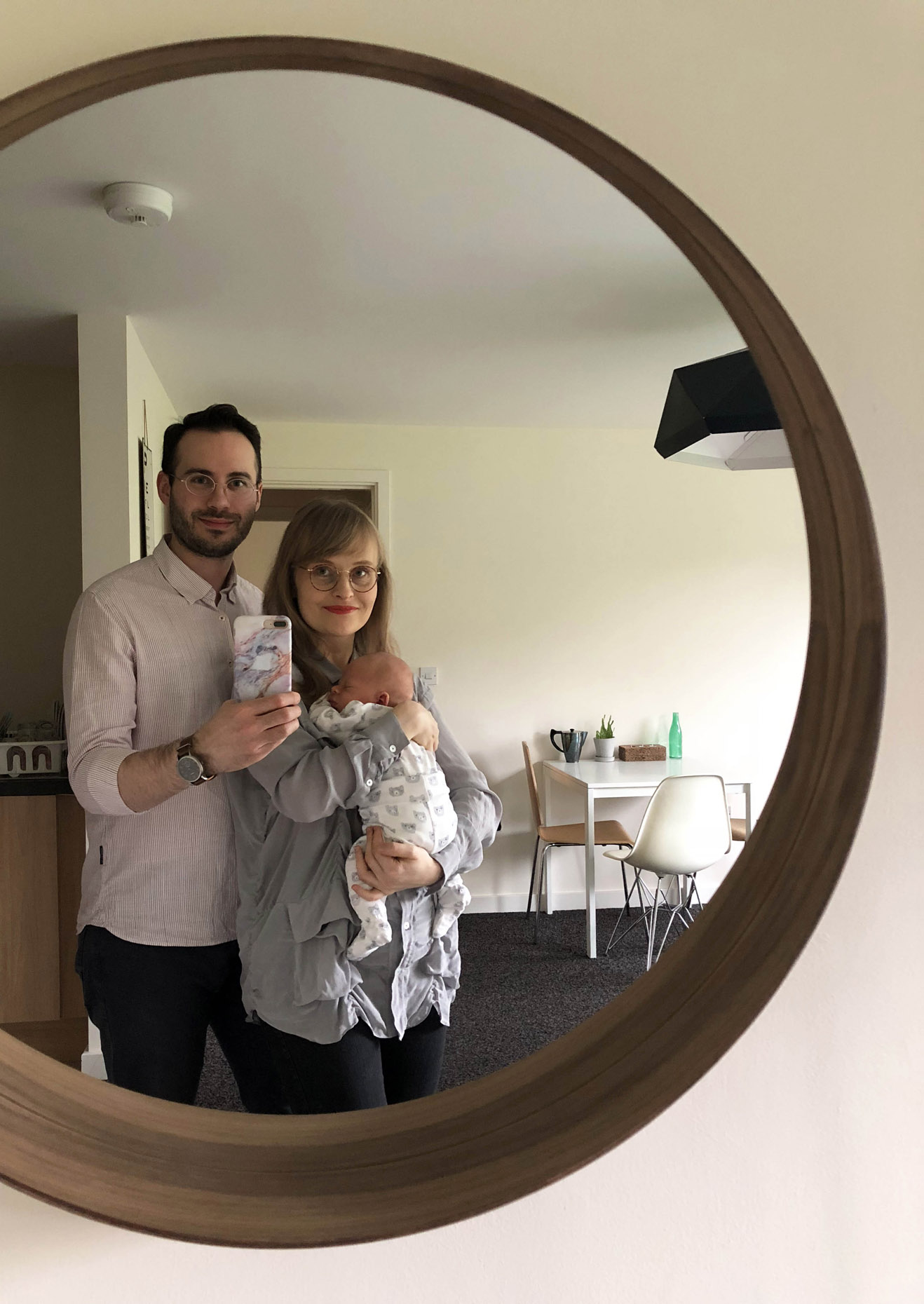 Najwspanialsze w narodzinach dziecka jest to, jak uzewnętrzniają się uczucia i cała warstwa emocjonalna ukryta w naszym wnętrzu. Chyba nie ma doskonalszej definicji szczęścia, niż trzymanie dziecka we własnych ramionach, widok jego oczu, ciepło delikatnej skóry, świadomość bezgranicznej miłości, zaufania i odpowiedzialności za istnienie, które powołało się do życia dziewięć miesięcy wcześniej, następnie nosiło pod sercem i budowało więź, która pozostanie na całe życie.
The best thing in giving birth is how all feelings and hidden emotions come to the surface. There is no more perfect definition of happiness that holding your own child in your arms, looking into his eyes, feeling his warm, delicate skin, the awareness of boundless love, trust and responsibility for a life that you made 9 months earlier, carried under your heart and bonded for the rest of your life.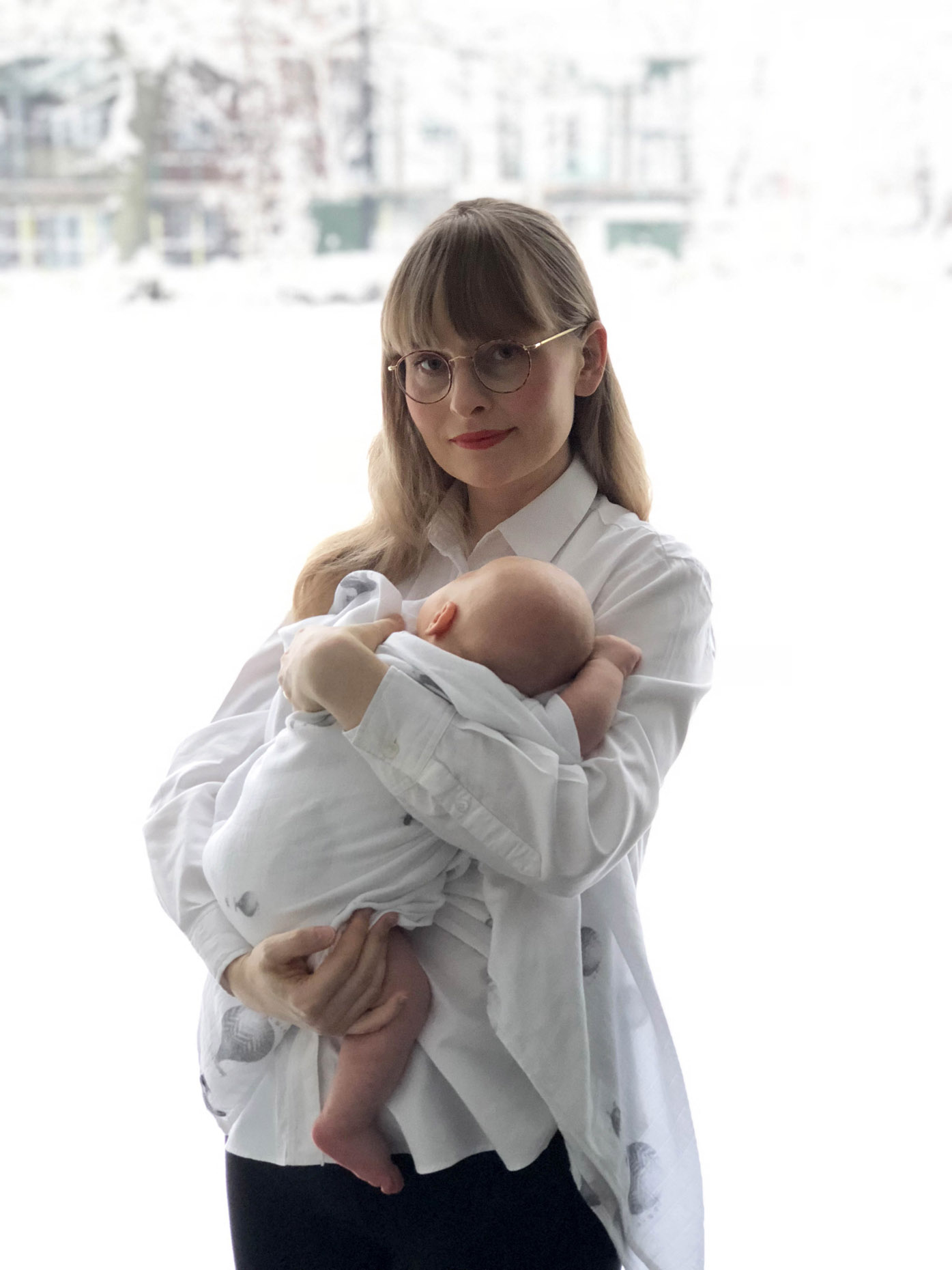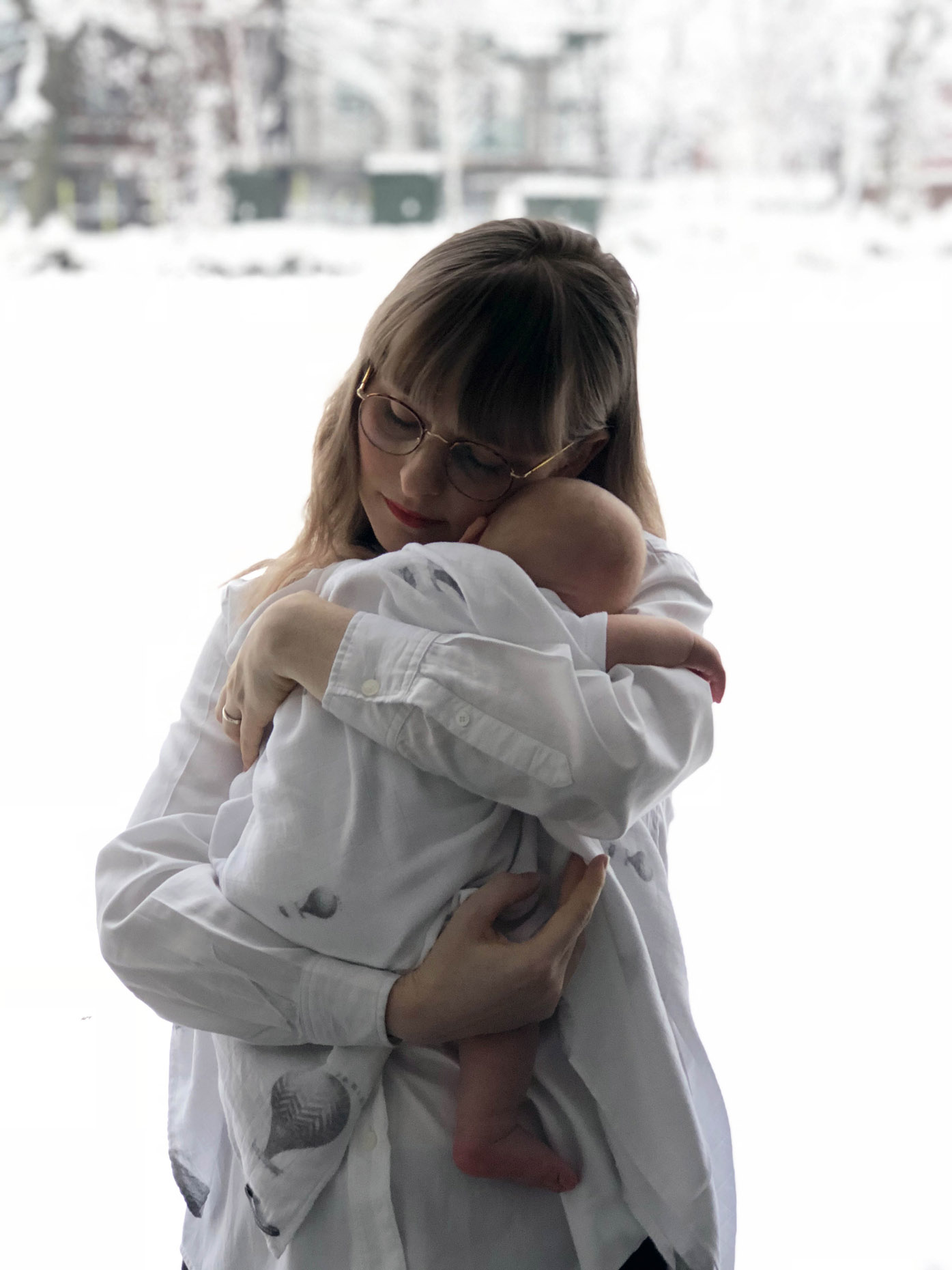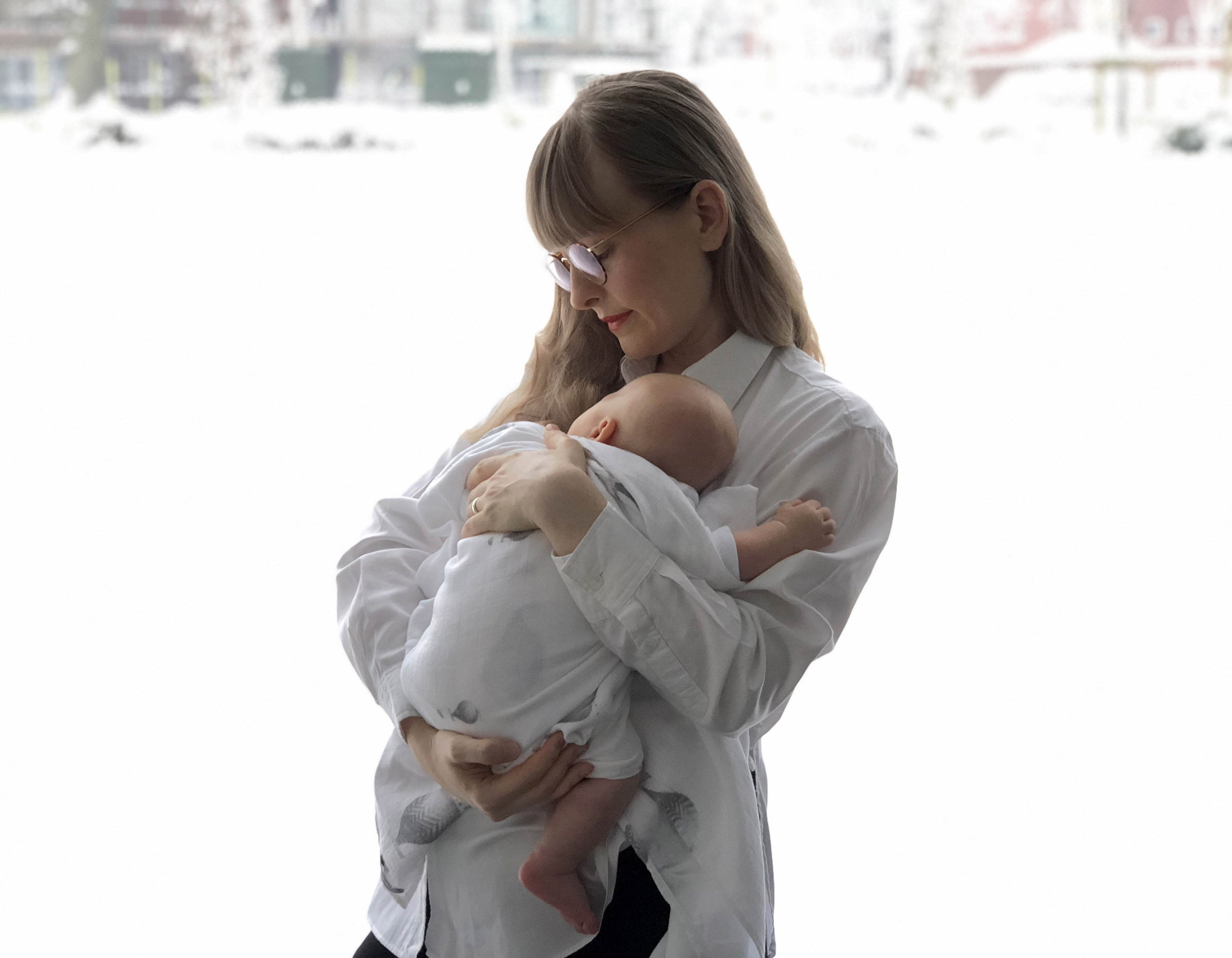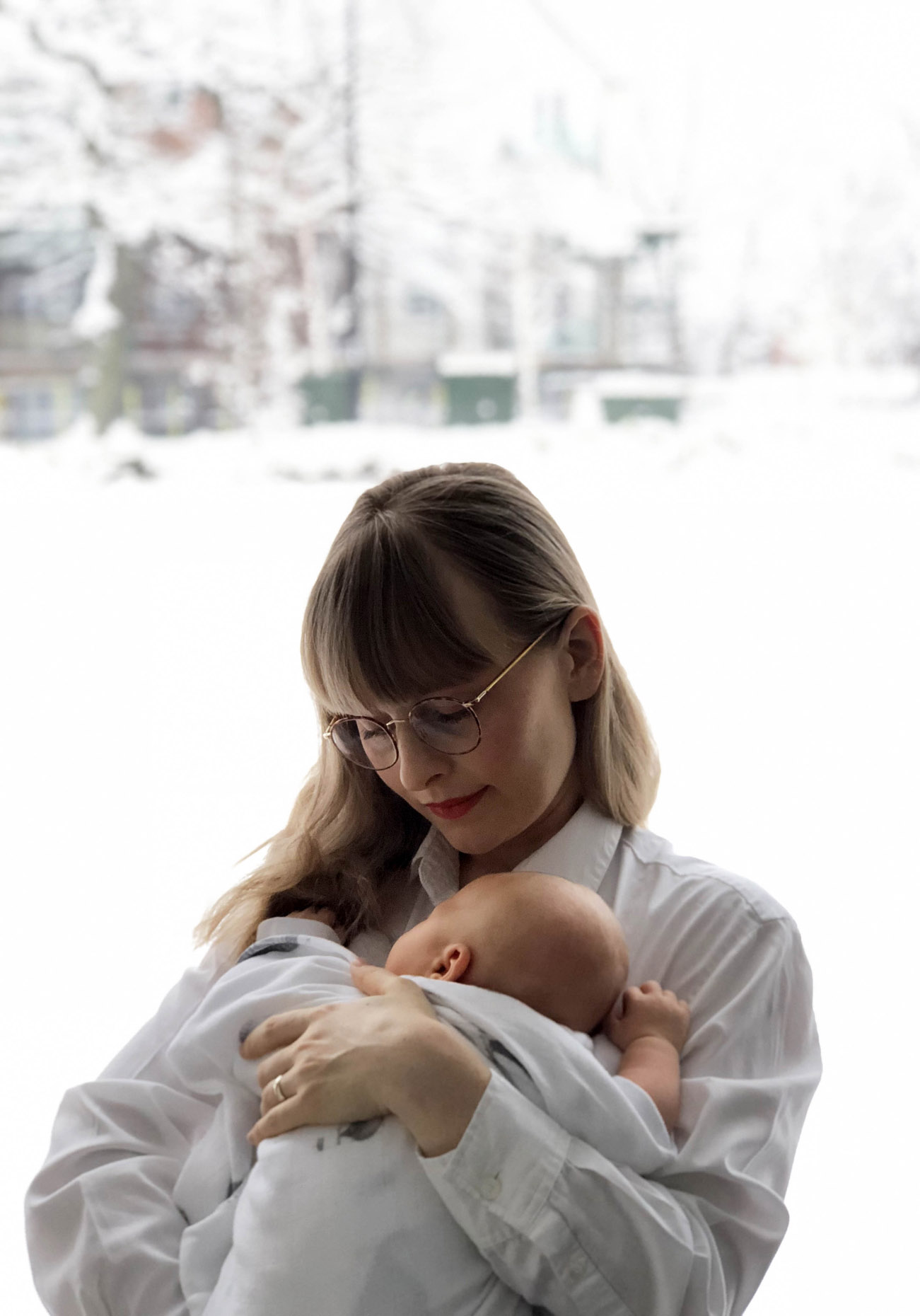 "Są na niebie i ziemi rzeczy, o których nie śniło się waszym filozofom"…
Nie przypuszczałam, że widok moich dwóch chłopaków będzie dla mnie tak kojący. Nie ma chyba bardziej rozczulającego obrazka niż ojciec tulący swego syna. Czuję pełnię szczęścia i nie mogę doczekać się kolejnych doświadczeń i emocji, które przyniesie mi macierzyństwo. Bycie mamą jest super!
"There are more things in heaven and earth, Horatio, than are dreamt of in your philosophy"…
I never felt that seeing my two guys will be so suiting for me. There is no more moving picture than a father holding his son. I feel so happy and I can't wait for another experiences and emotions that motherhood will bring me. Being a mum is awesome!