Najlepsze marki mają na tyle silną identyfikację, że klienci w pełni się z nimi utożsamiają, z wypiekami na twarzy śledząc każdy nowy pokaz, wyczekując kolejnych hitów sezonu czy trendów, wydając każdy zaoszczędzony grosz na produkty swoich ulubionych projektantów. Są też marki, które poza tym wszystkim są ponadczasowe, a ich kolekcje stają się na starcie kultowe, stanowią obiekt westchnień i pożądania modowych kolekcjonerów, wywołują nostalgię za tym, co minione, bezpowrotne, piękne i niepowtarzalne. Są marki, których liderzy, założyciele czy dyrektorzy kreatywni stają się ikonami, za którymi tęsknią całe pokolenia. W 2018 roku z domu mody Cèline odeszła Phoebe Philo i poza ogromnym dorobkiem i rzeszą fanów, zostawiła pustkę i tęsknotę, złamane serca swoich wiernych klientek. Na fali sentymentu i nostalgii, jak grzyby po deszczu zaczęły powstawać marki powołujące się na wielkość niezastąpionej projektantki, która przez 10 lat trzymała stery domu mody i odnosiła ogromne sukcesy.
Mój dzisiejszy zestaw to również ukłon ku ulubionym markom. Okulary są urodzinowym prezentem od męża – model Cèline Edge CL41468/S Black, dziś już niemal niedostępny. Płaszcz, sukienka i broszka to archiwalne projekty Acne Studios, bez wątpienia mojej ulubionej odzieżowej firmy. Torba typu shopper to jeszcze efekt współpracy Maison Martin Margiela dla H&M a metaliczne sneakersy to już MM6. Kaszmirowy sweter jest efektem współpracy JW Andersona dla Topshopu. Czapka pochodzi z secondhandu.
The best brands have such strong visual identity, that their clients fully identify oneself with them. With excitement, they follow each new fashion show, waiting for new season essentials and trends, spending the last dime for merchandise from their favourite designers. There are also brand, which are above it all – they are timeless and their collections become cult straight away – desired by fashion collectors, they bring nostalgia for beautiful, one-of-a-kind, things of the past. There are brands, which creators, leaders and creative directors become icons, who are missed by generations. In 2018 Phoebe Philo has left French fashion house Céline leaving huge heritage, crowds of dedicated followers, but also emptiness and broken hearts of their clients. On the wave of sentiment and nostalgia new brands have erupted relying on the glory of her 10 year successful ruling.
My today's outfit is also a homage to my favourite brands. Sunglasses are a birthday gift from husband – Cèline Edge CL41468/S, model Black are almost not available these days. Coat, dress and pin are archival designs from Acne Studios – definitely my favourite fashion brand. Shopper bag is the result of cooperation between Maison Martin Margiela and H&M. Metallic sneakers are from MM6. Cashmere jumper was designed by JW Anderson for Topshop. Beanie is from secondhand store.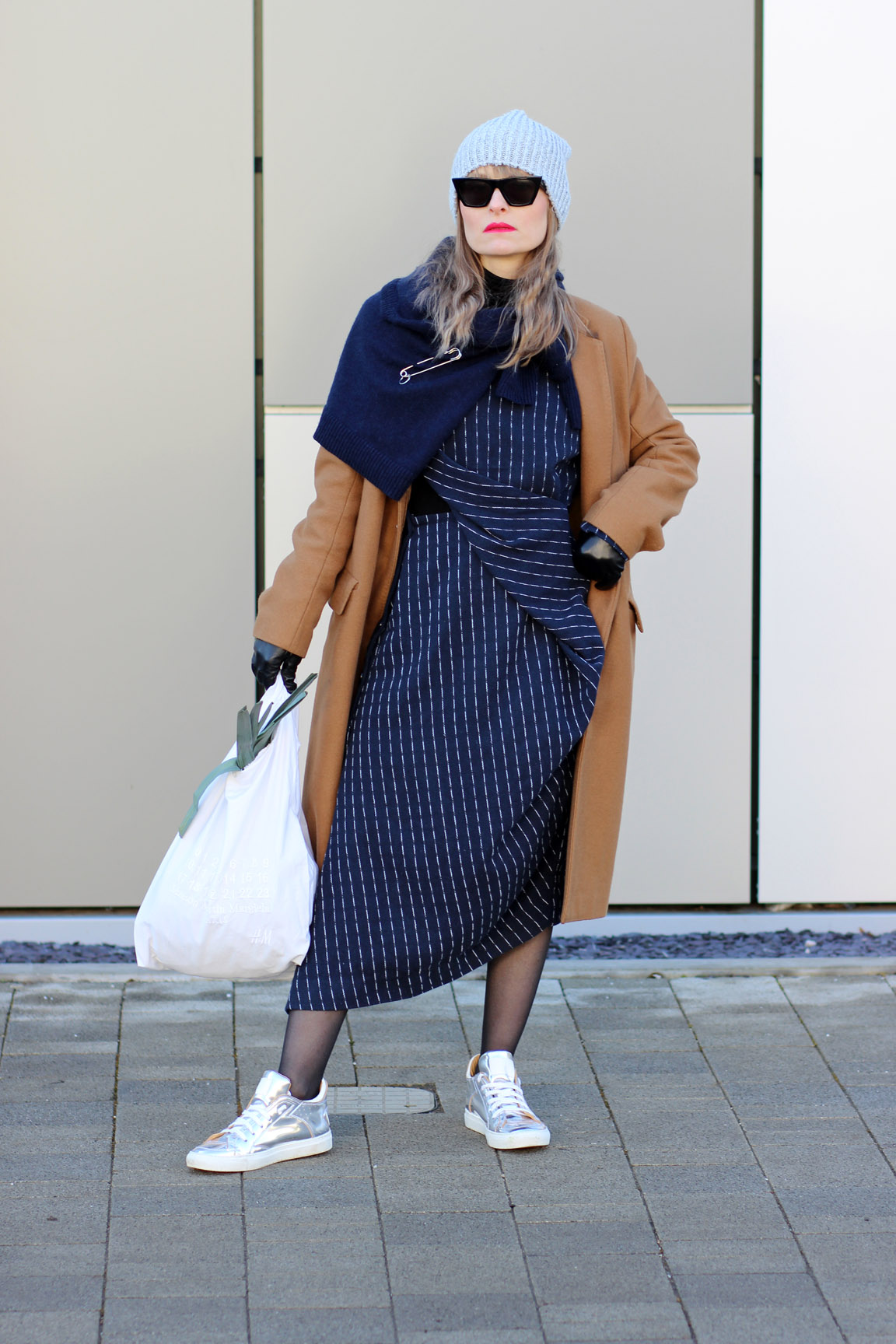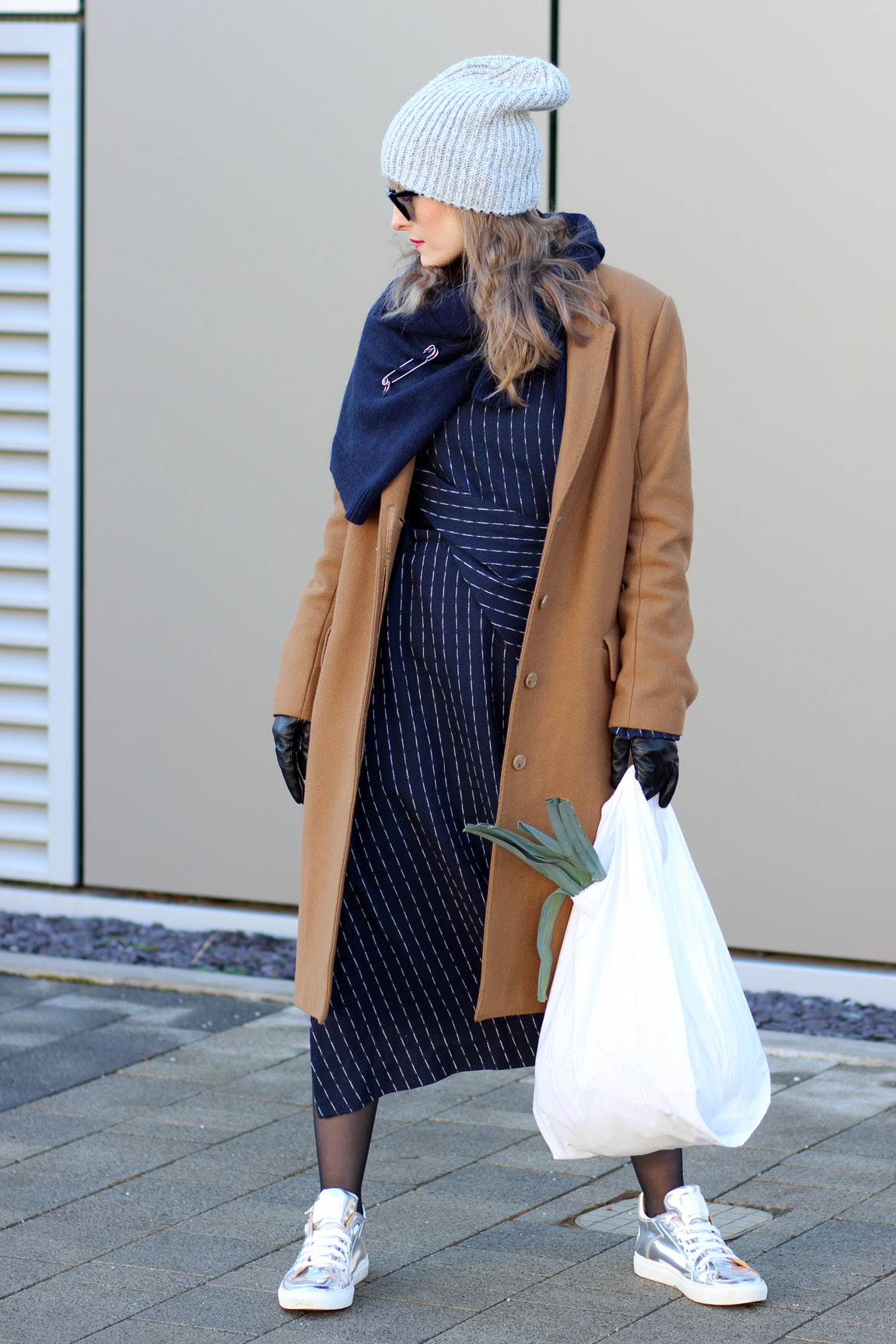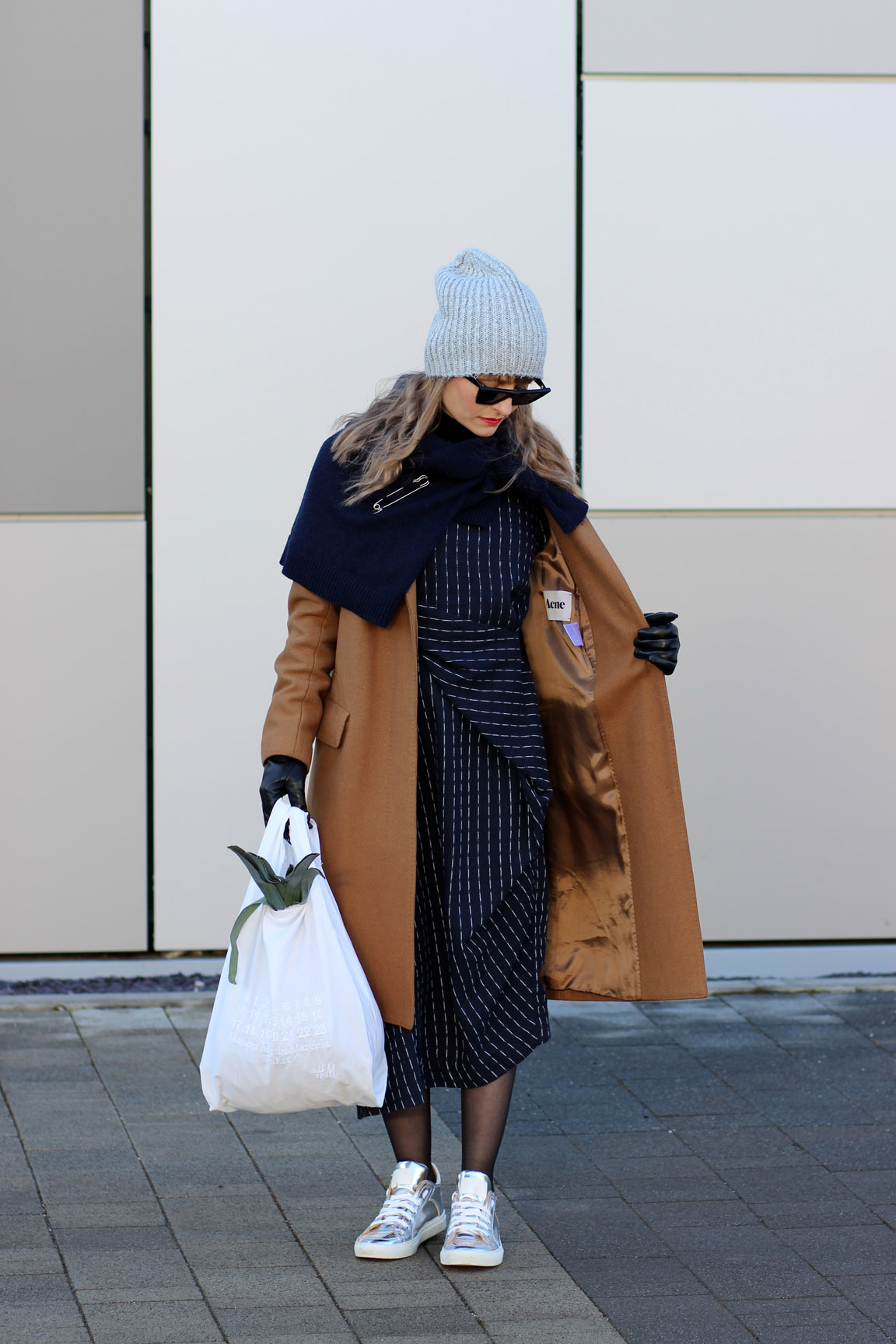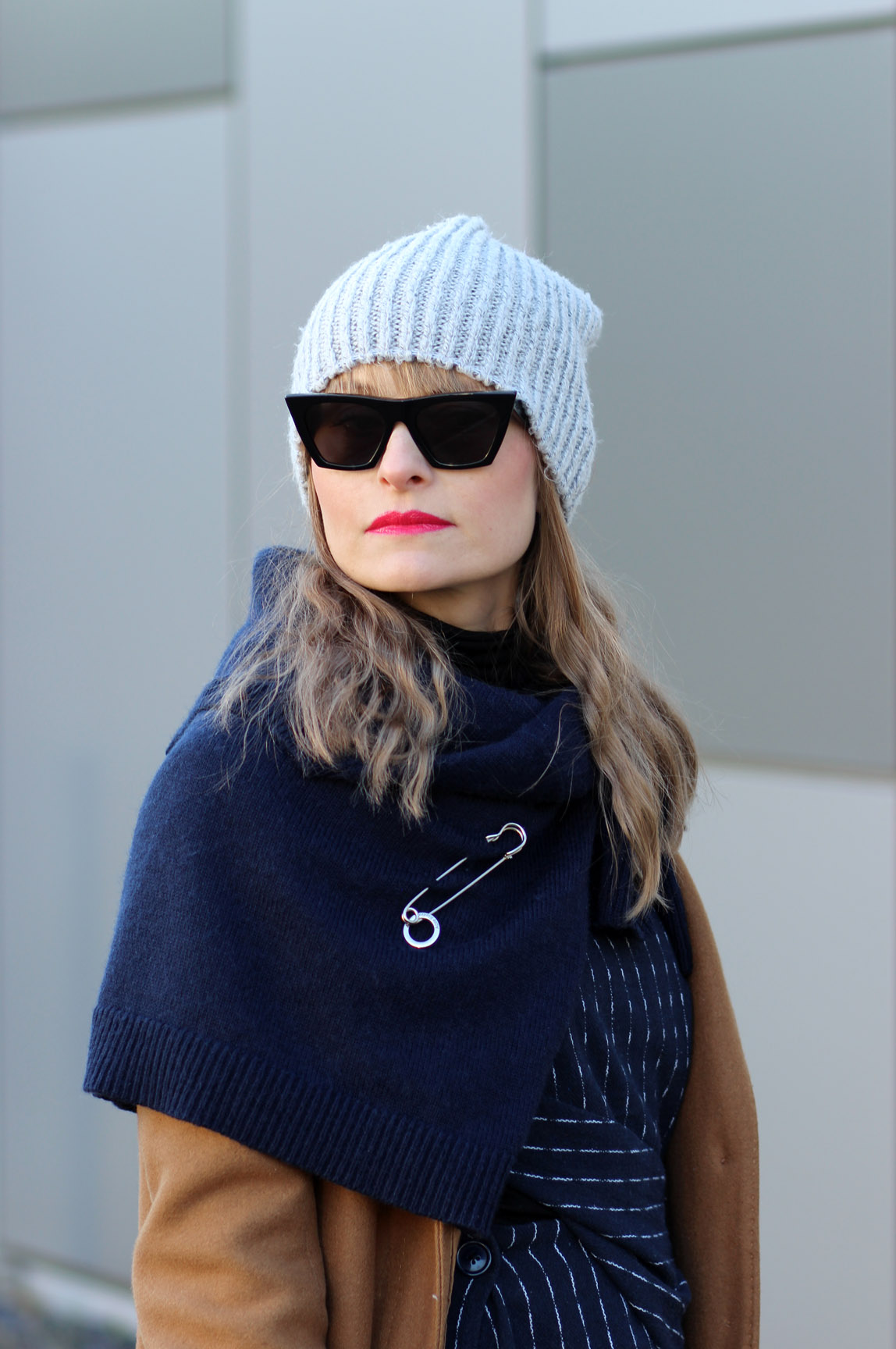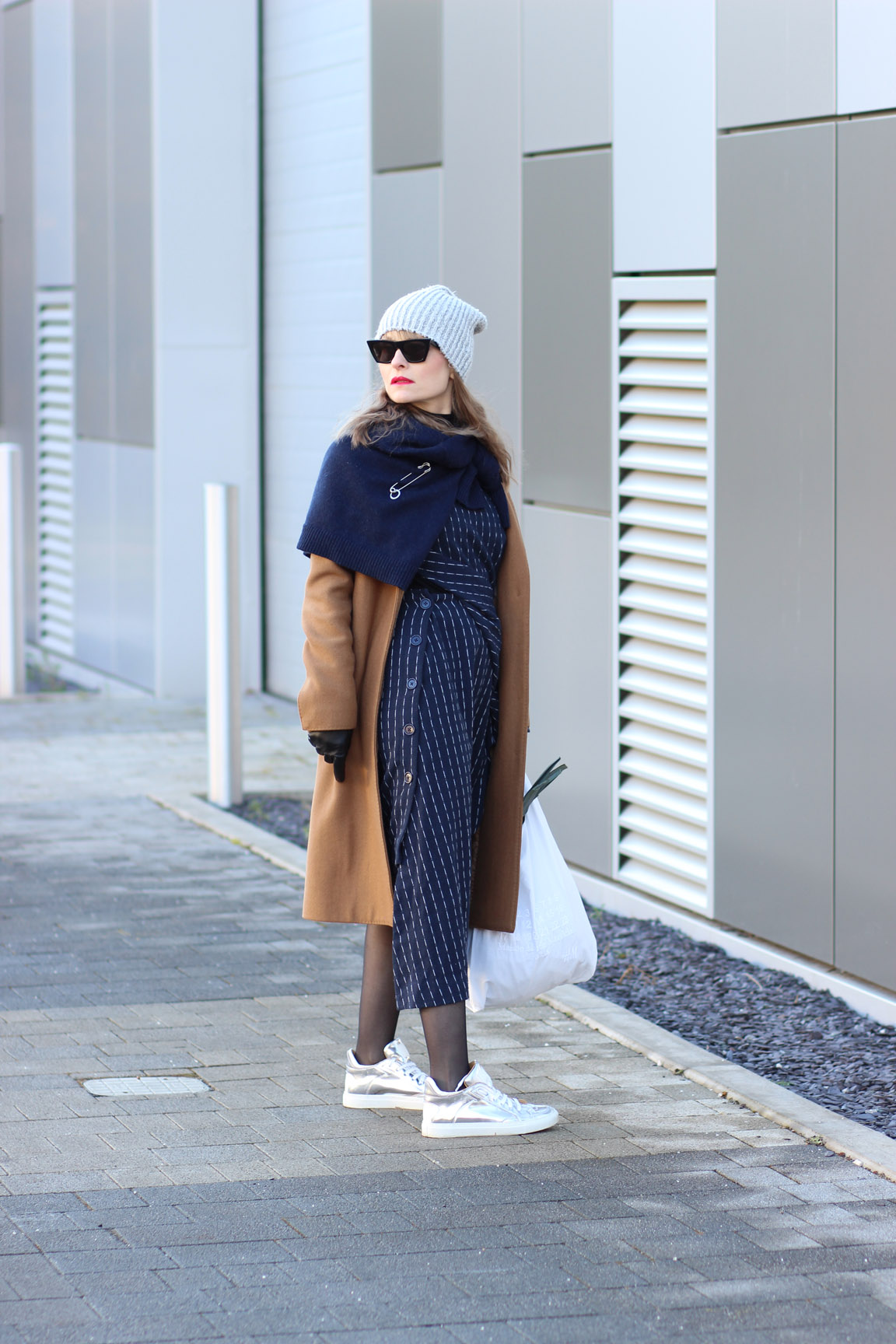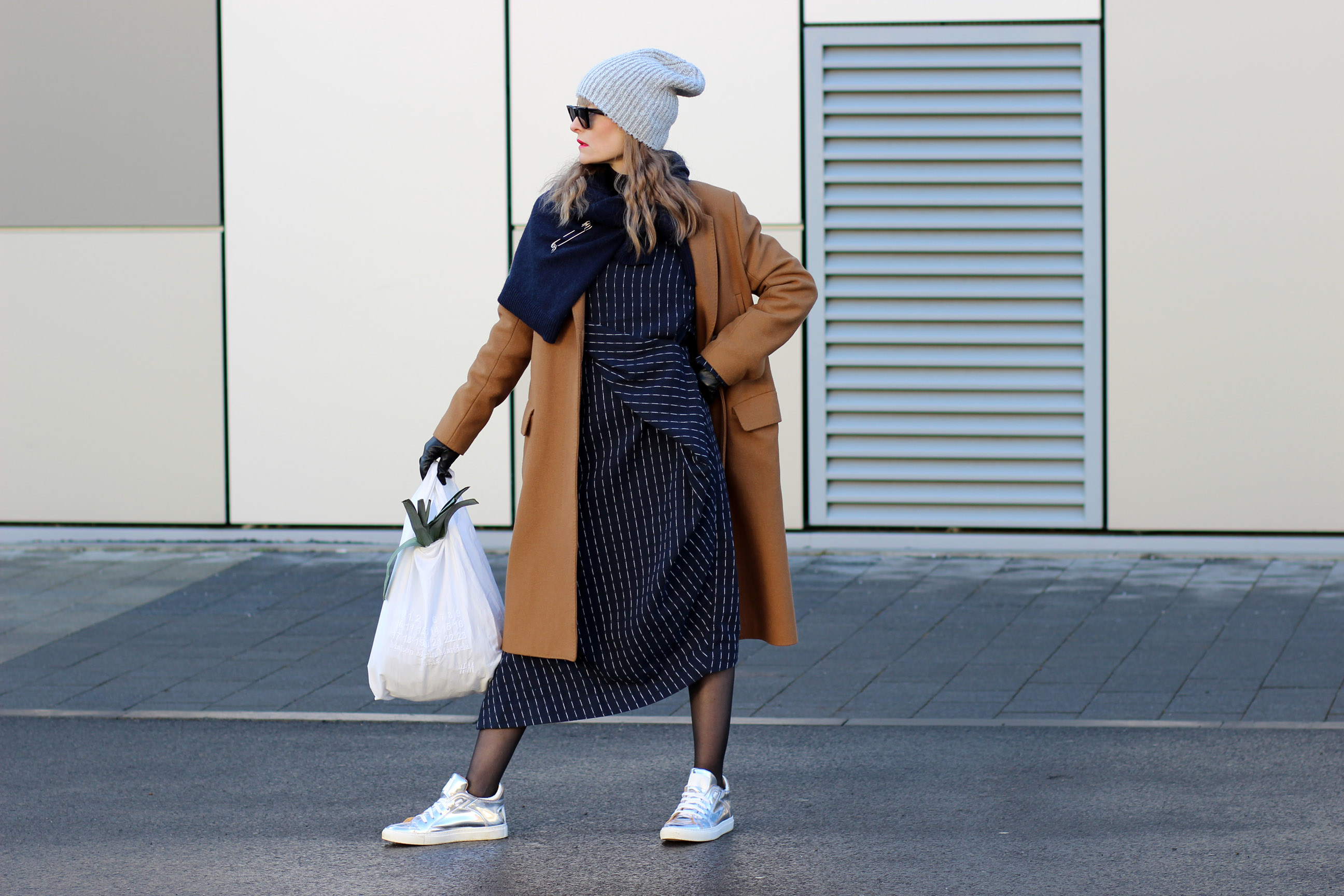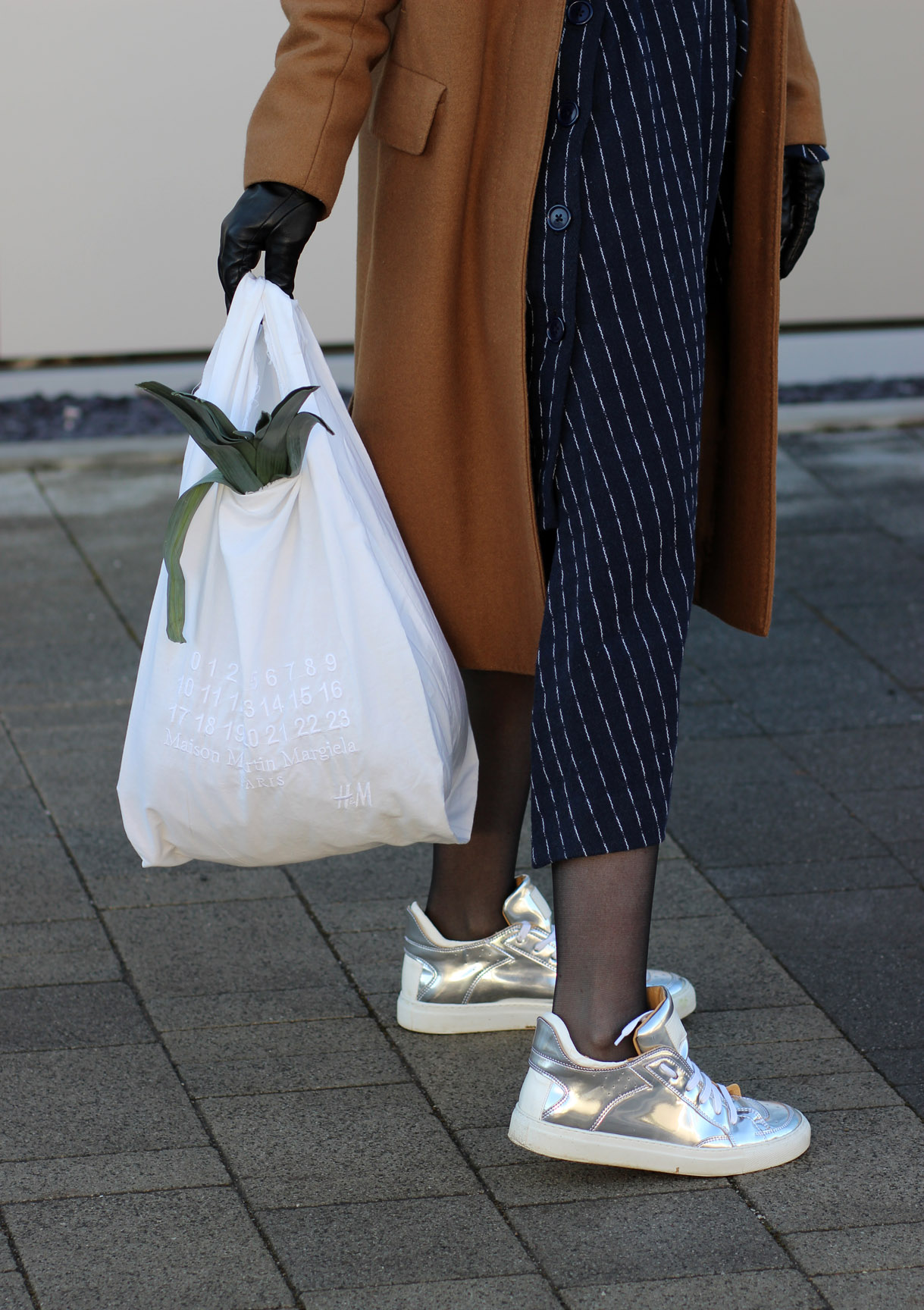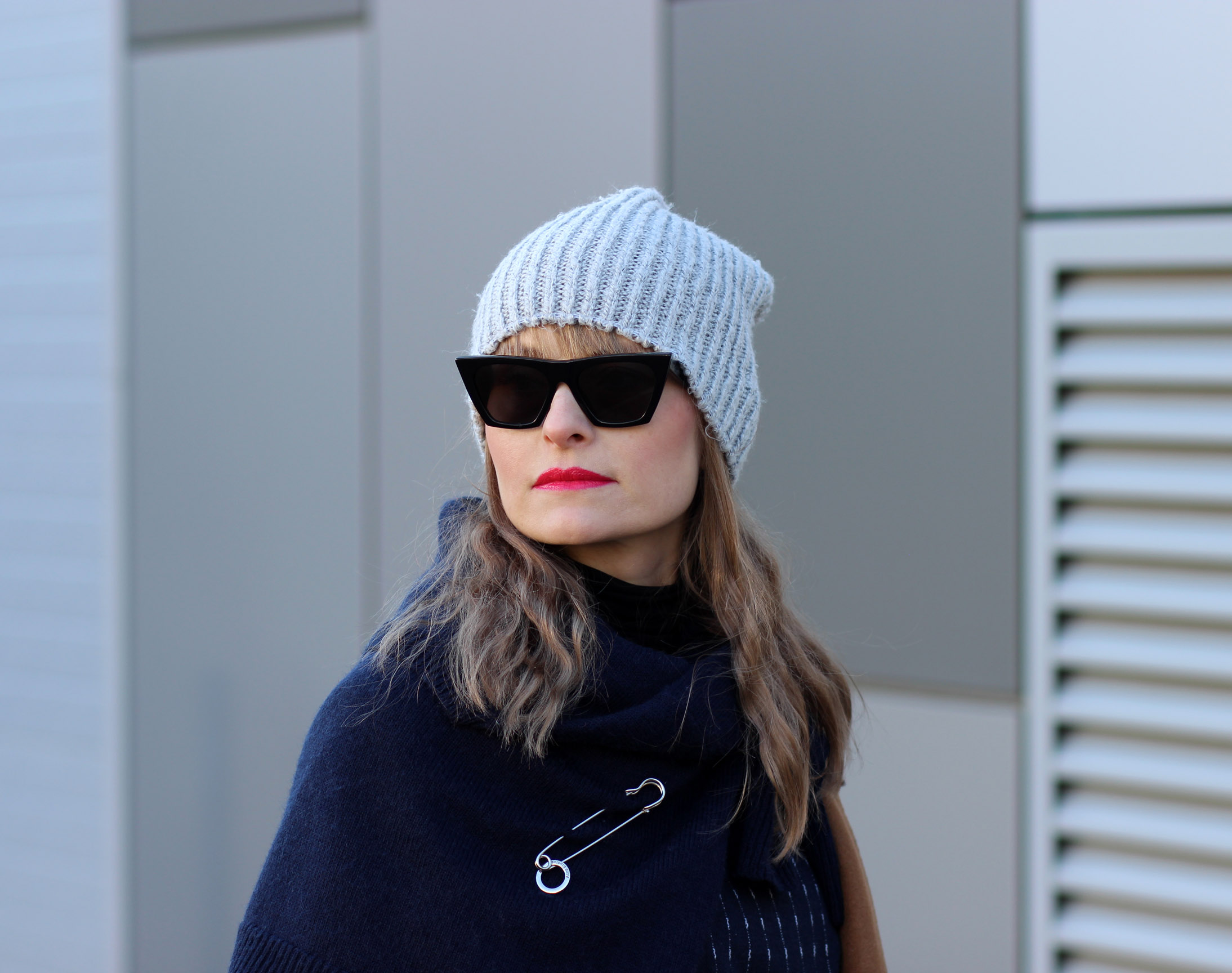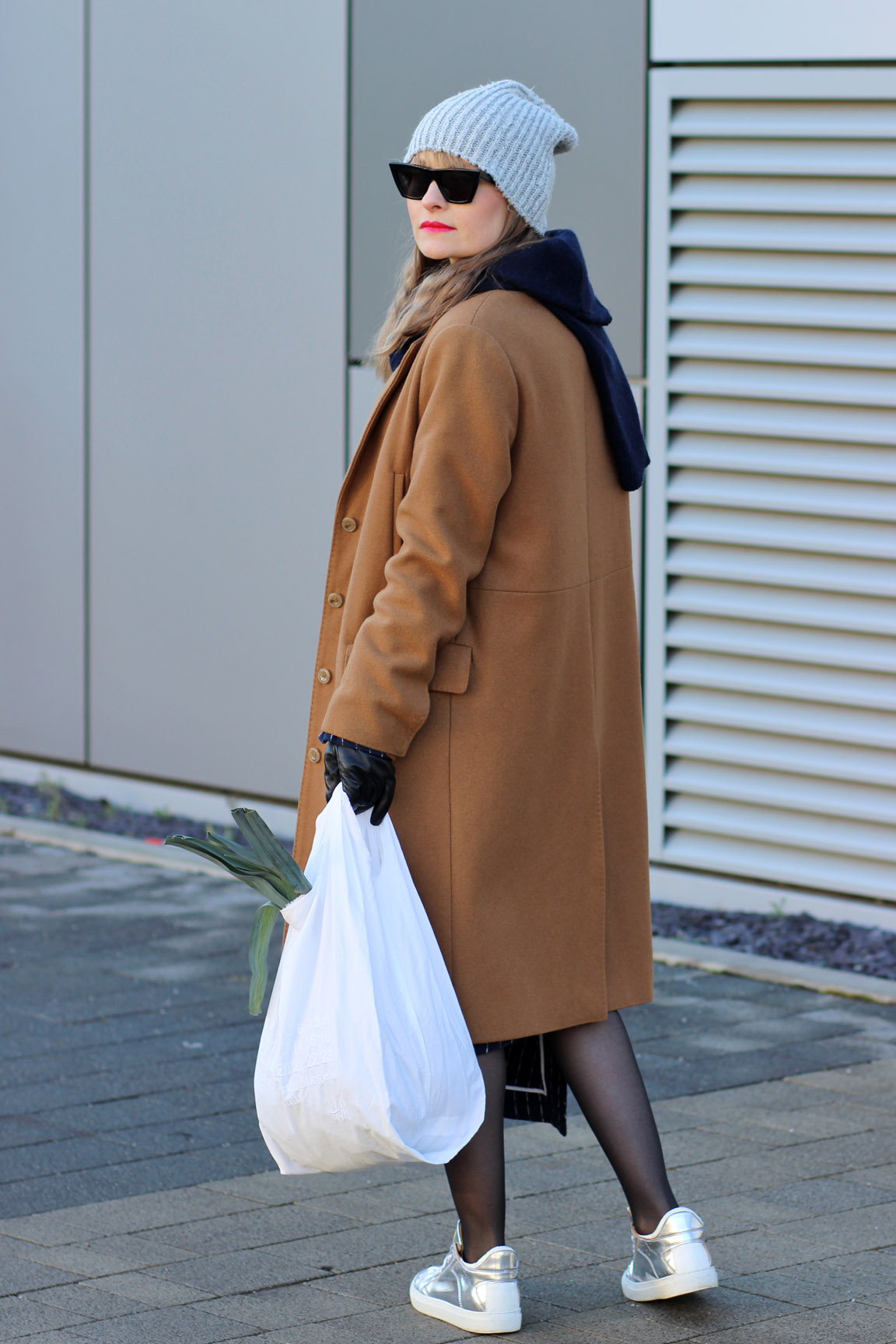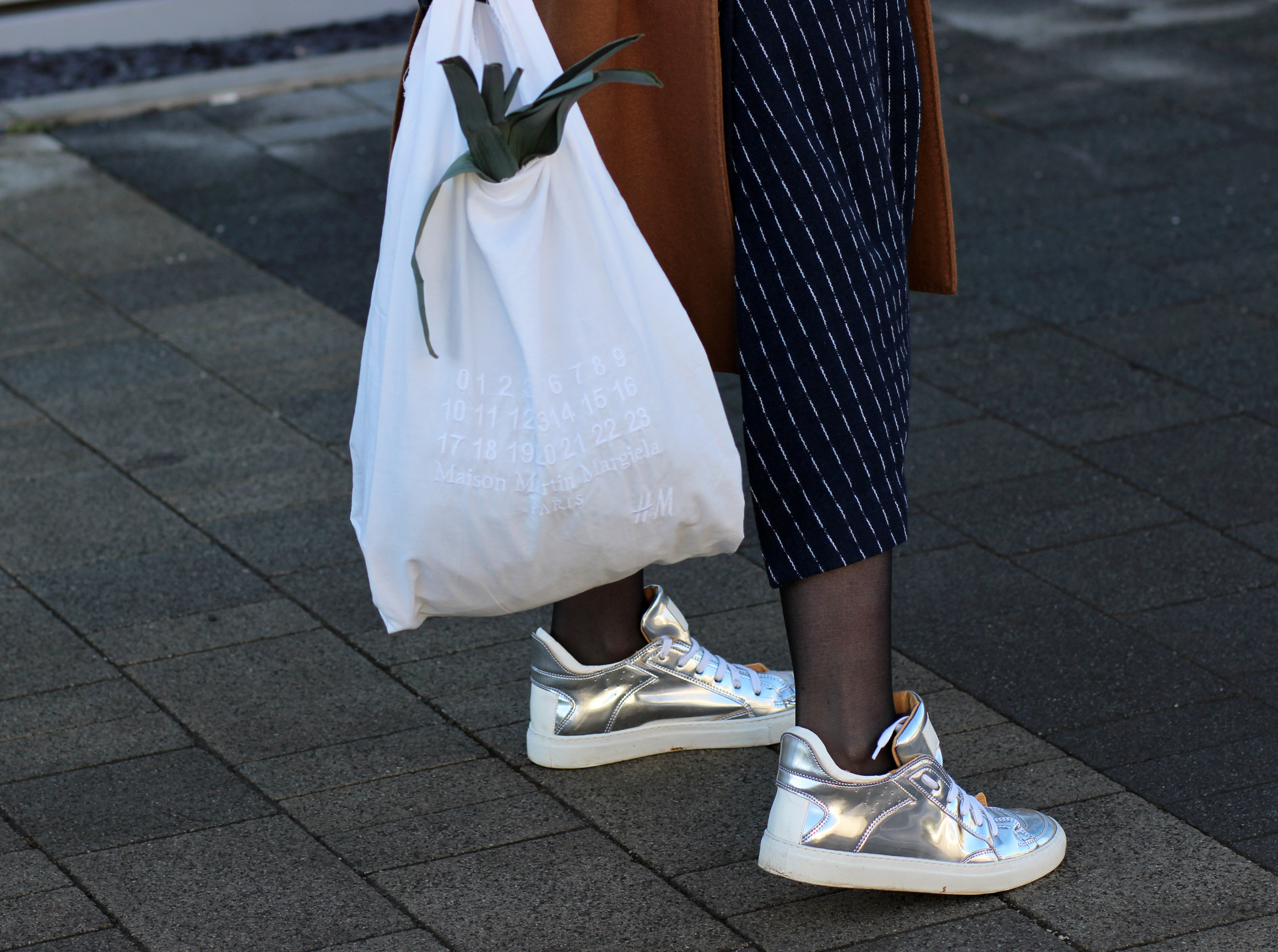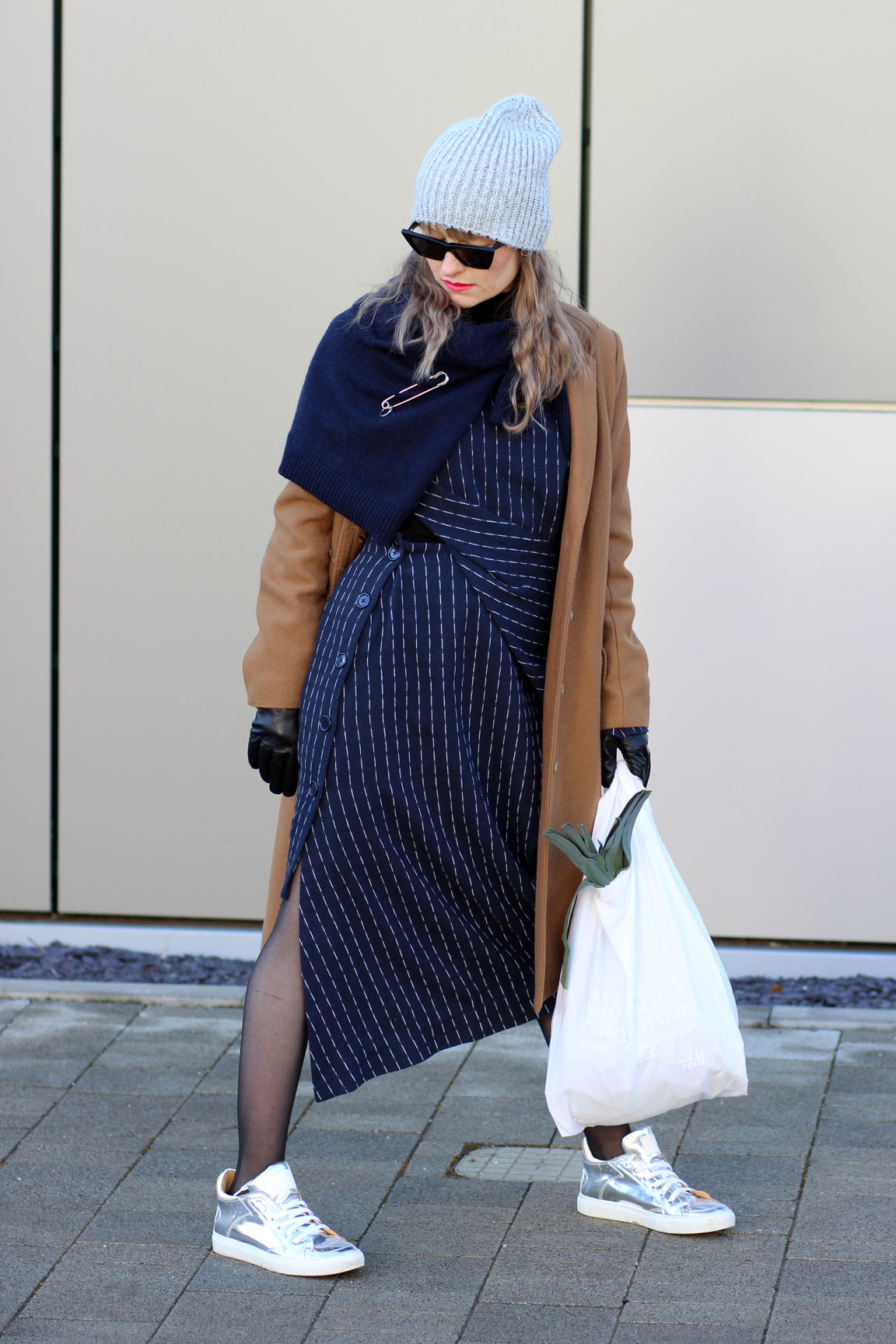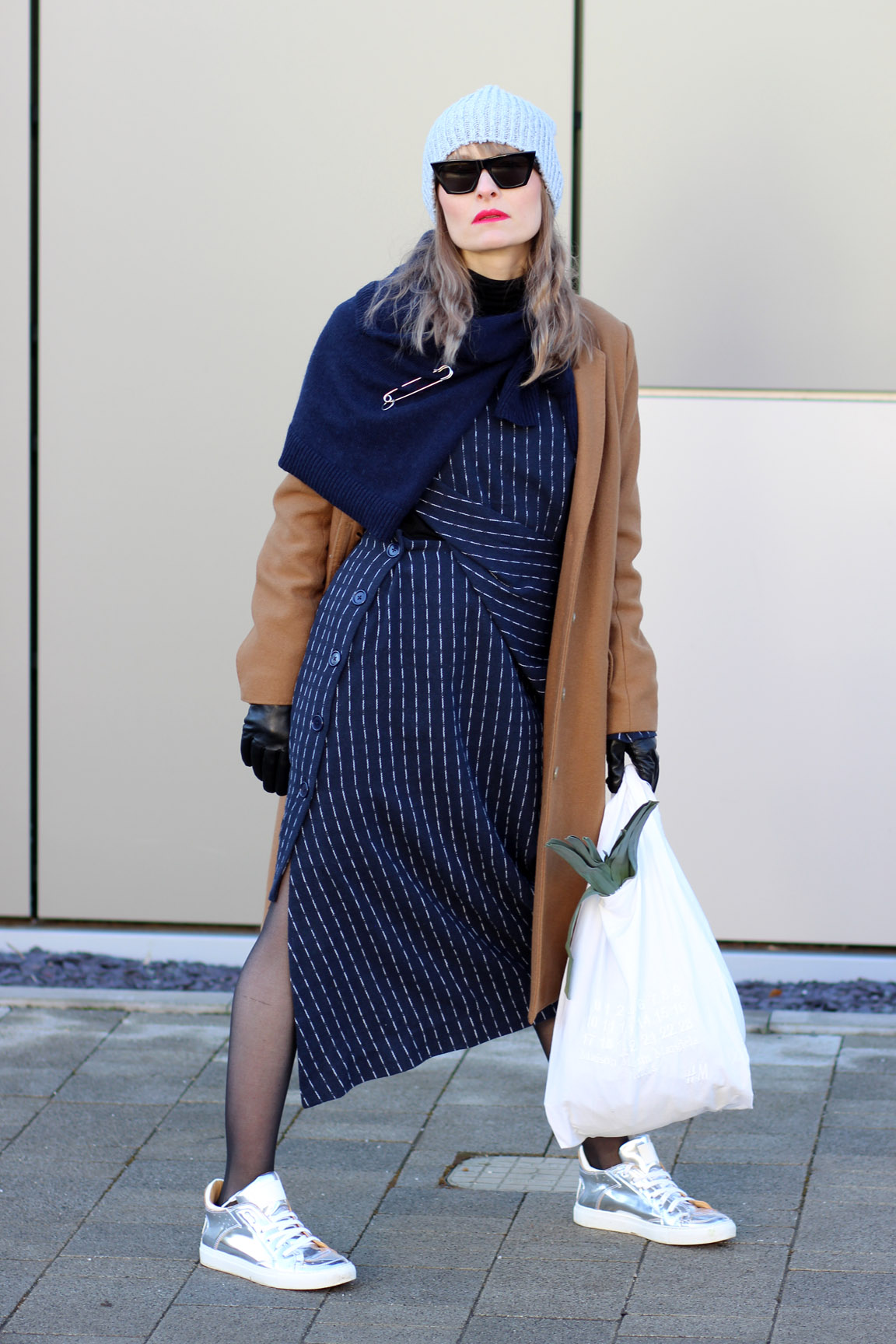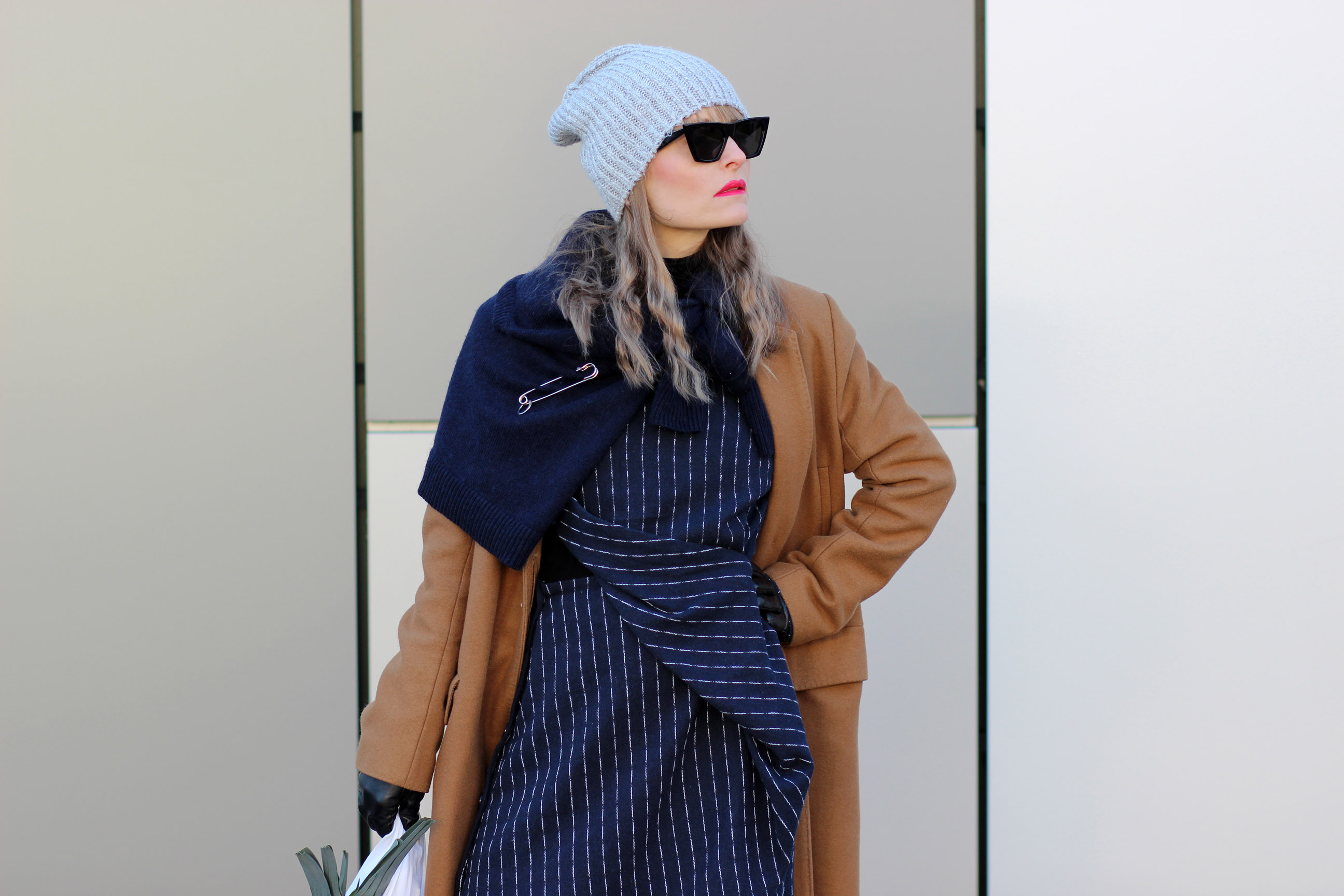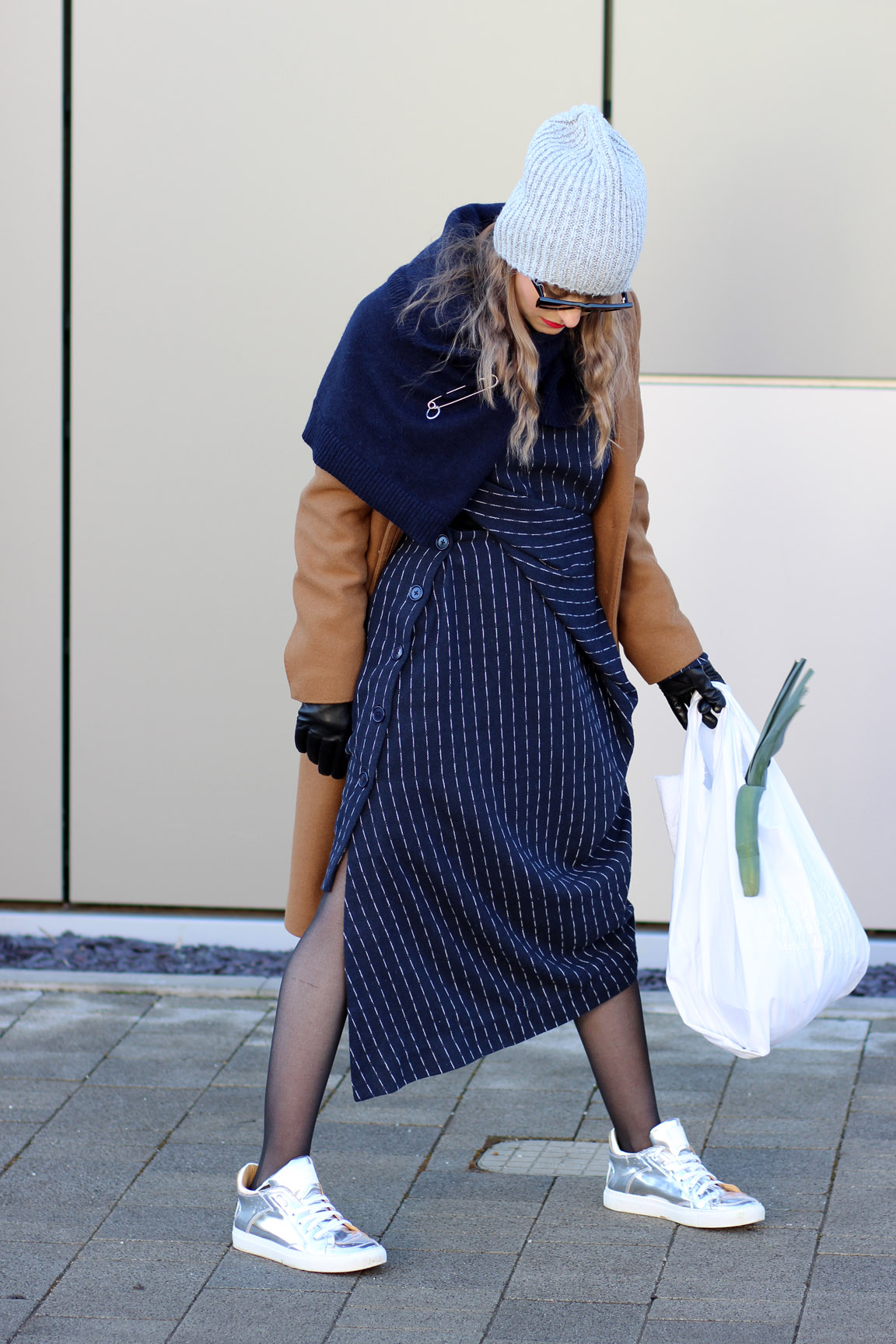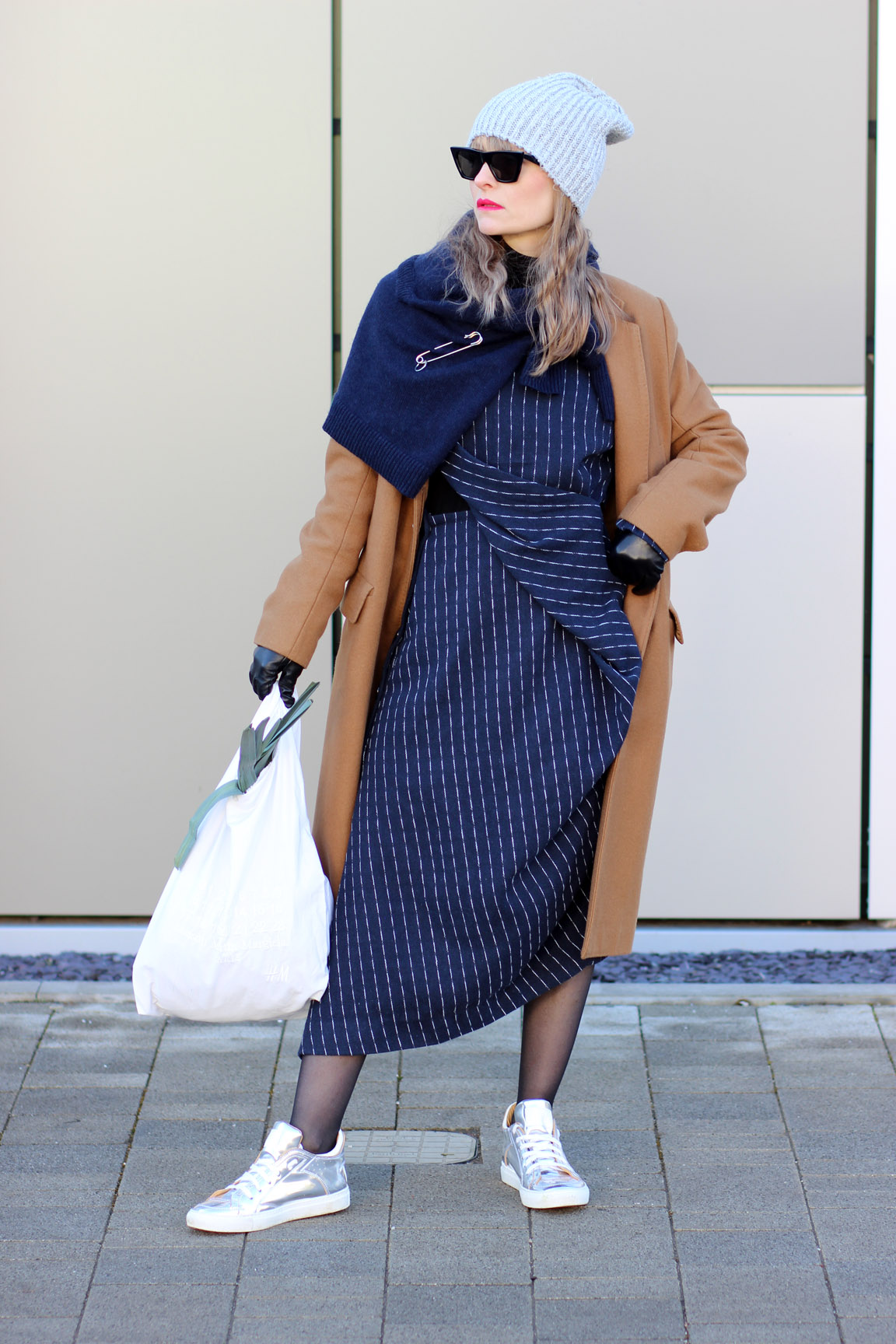 Photos by LONG STORY SHORT
sunglasses – Old Cèline / coat – Acne Studios / dress – Acne Studios / sneakers – MM6 / scarf-jumper – JW Anderson for Topshop / bag – MMMargiela for H&M / beanie – secondhand