Ostatnio miedź w każdej postaci bije rekordy popularności. We wnętrzach królują meble z jej elementami, w łazienkach wanny i baterie, w loftach coraz częściej spotykamy niezabudowane instalacje.
Recently any form of copper accessory is very popular. In interior design one can see furniture with copper details, in bathrooms copper bathtubs or batteries, in lofts vintage electric installations are being left uncovered.
W garderobie idealnie nadaje się na jesień, imitując barwy natury, pięknie komponuje się z piegami, ognistymi rudościami. Moją tunikę kupiłam kiedyś na Allegro za grosze i wprowadziłam kilka modyfikacji. Jest bardzo kobieca a ze względu na skład materiału oraz podszewkę, nosi się ją dobrze zarówno do stylizacji letnich, jak i jesiennych. Ilekroć ją zakładam, przypomina mi się styl Joan Holloway z "Mad Mena".
In fashion – fall is a copper inspiration. It imitates colors of nature, looks marvelous with freckles especially with fiery red hair. I've bought this tunic some time ago on Allegro
(Polish e-bay) for less than a penny, and I DIY'ed it a little bit. It is very feminine, and because it has a good quality fabric and lining, It works great in a summer outfit as well as fall. Every time I wear it, it feels like Joan Holloways style form "Mad Men".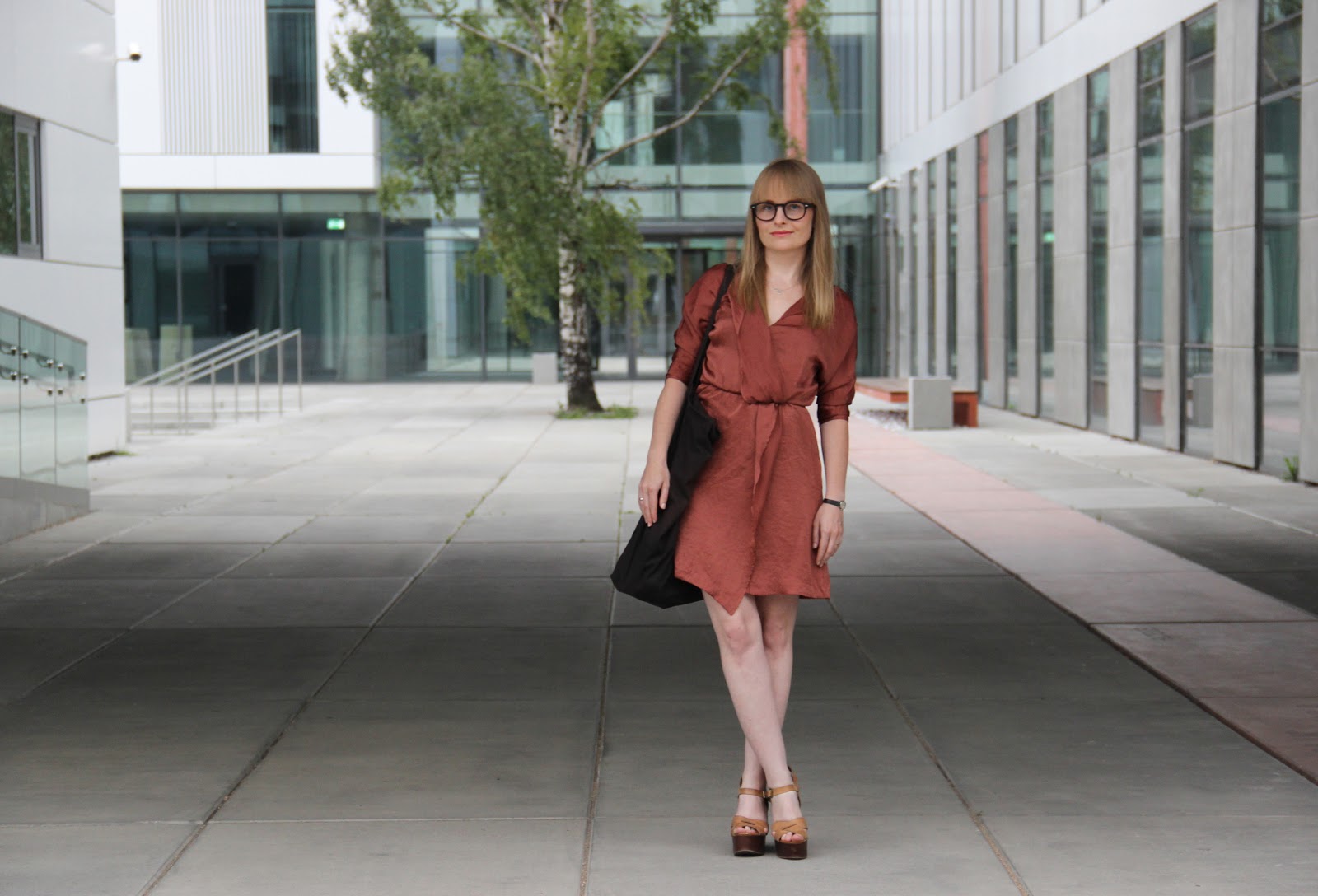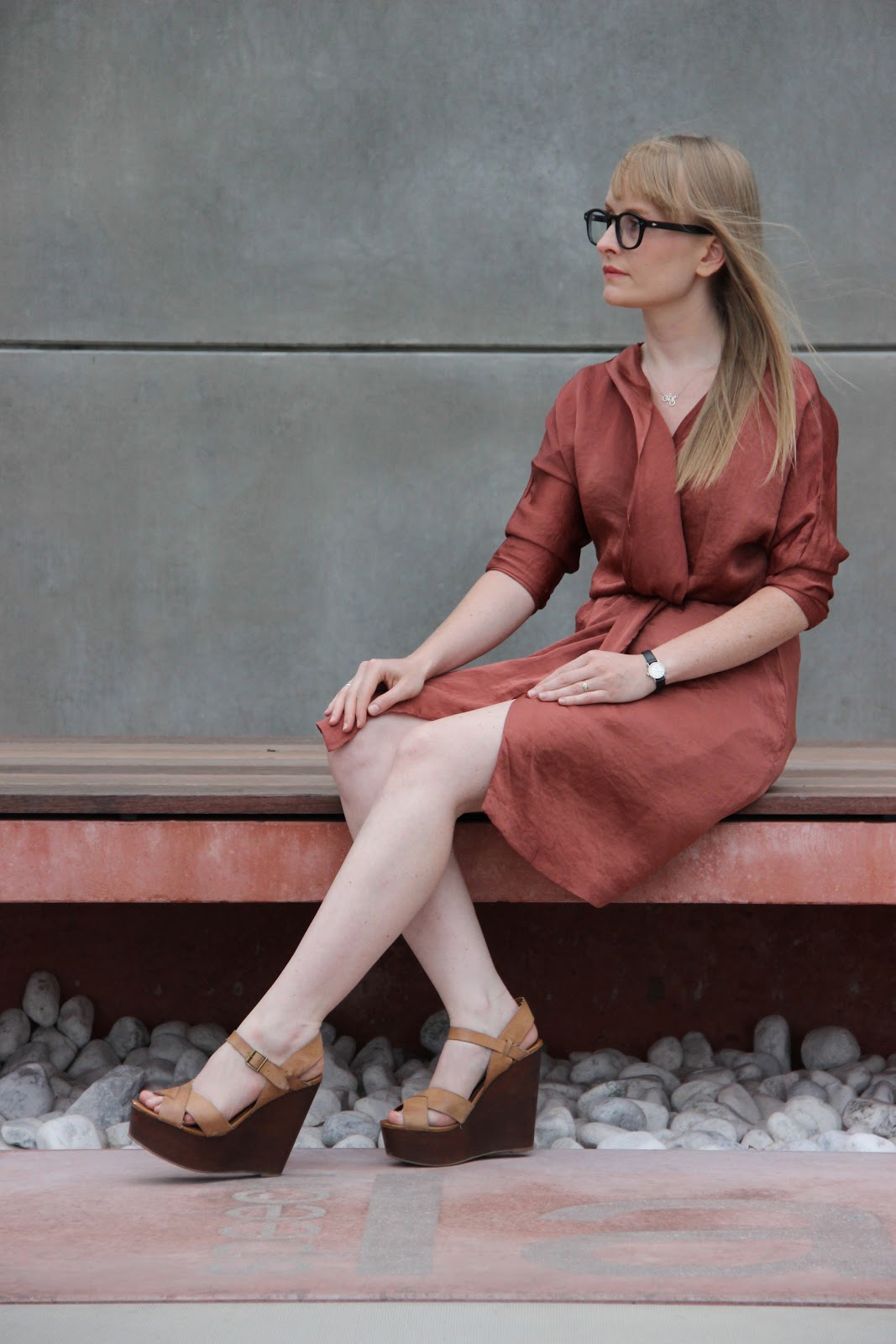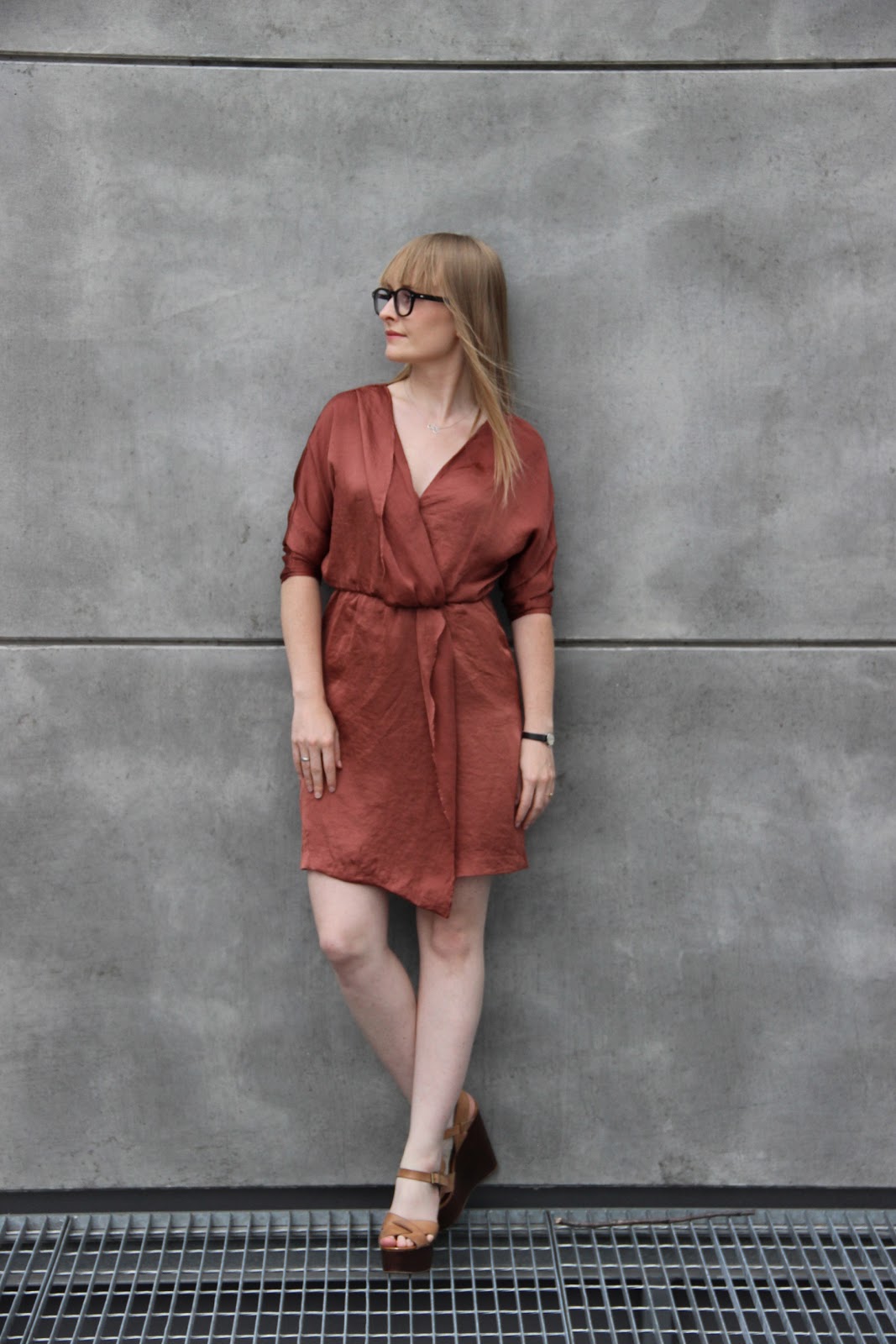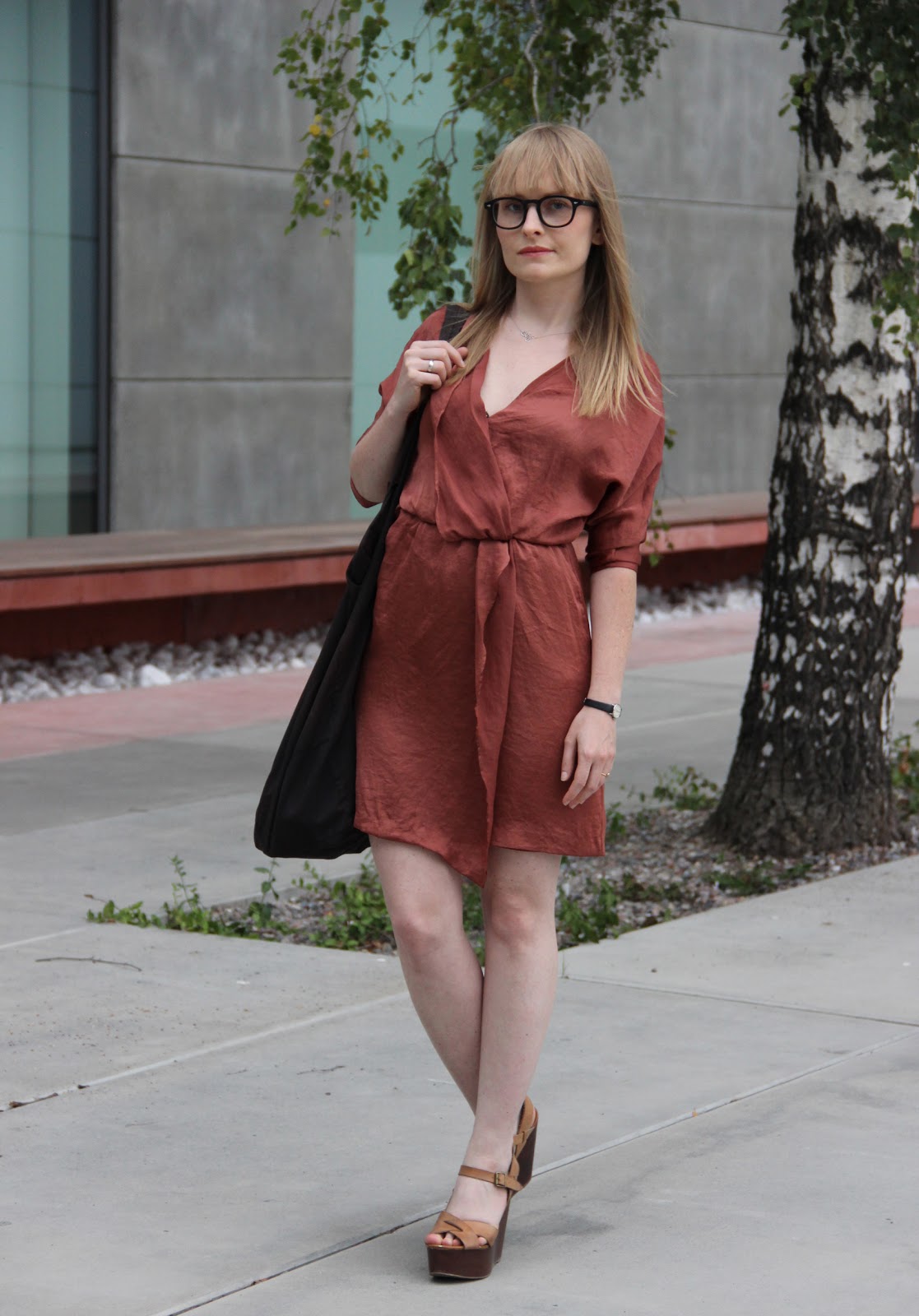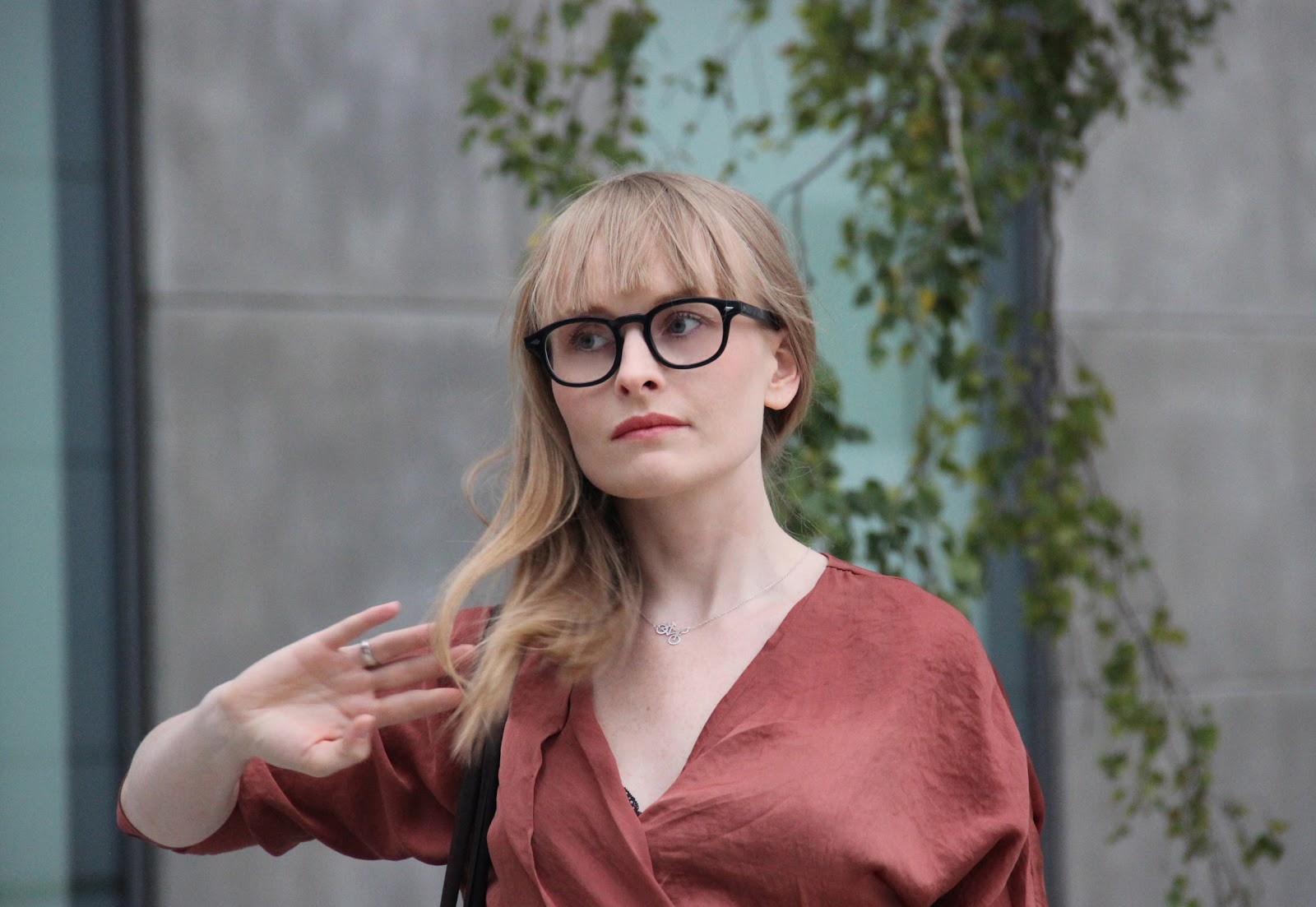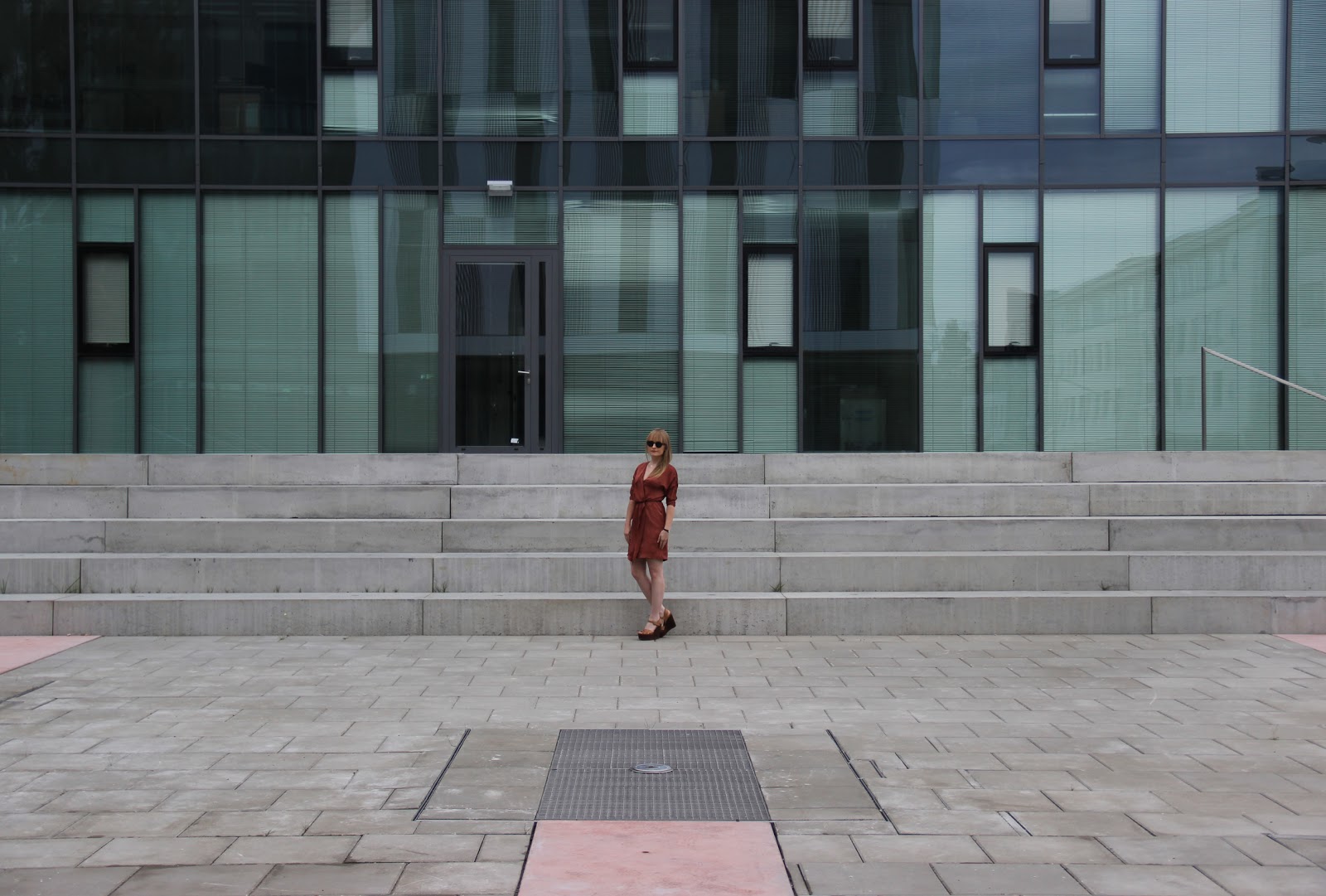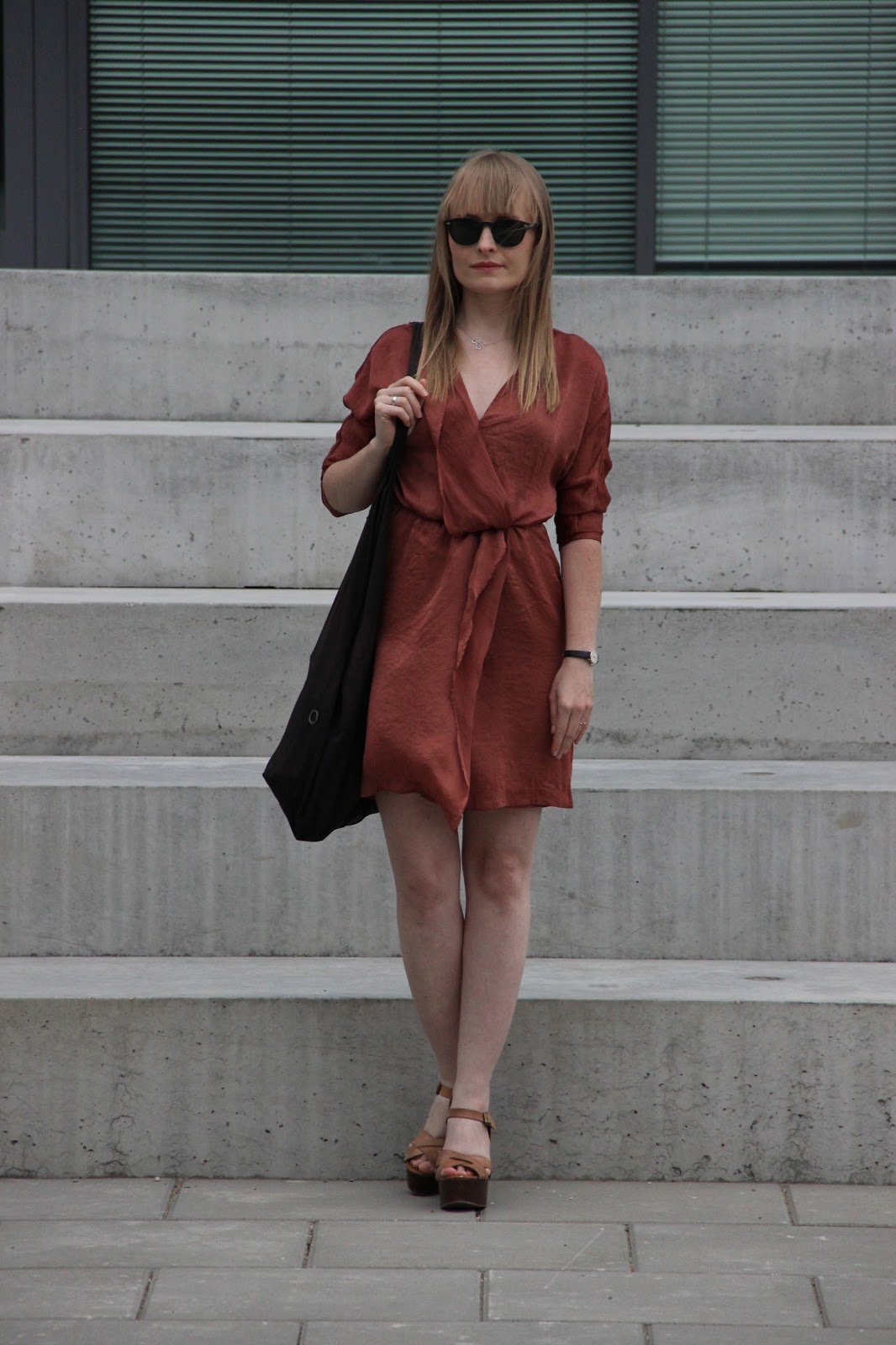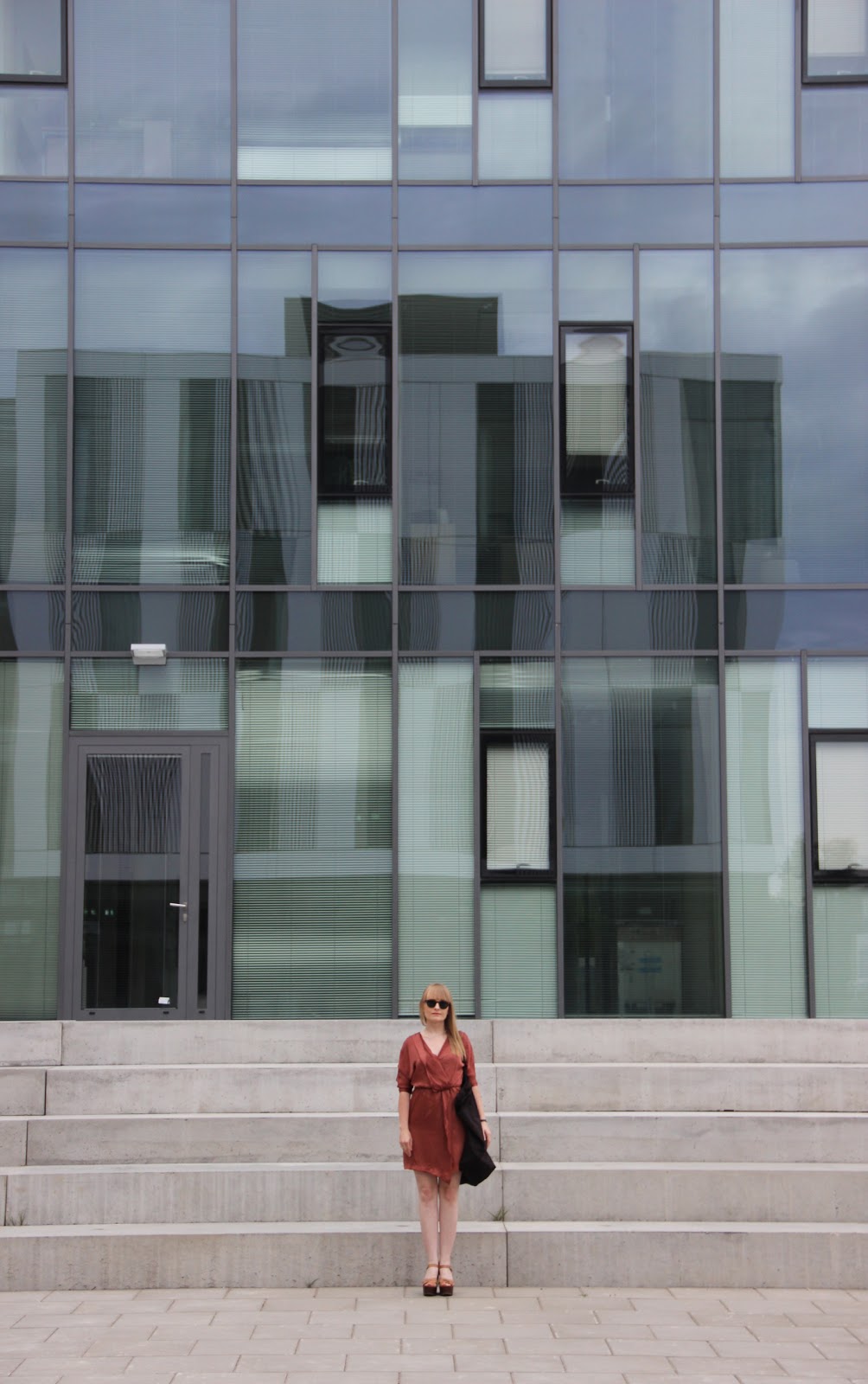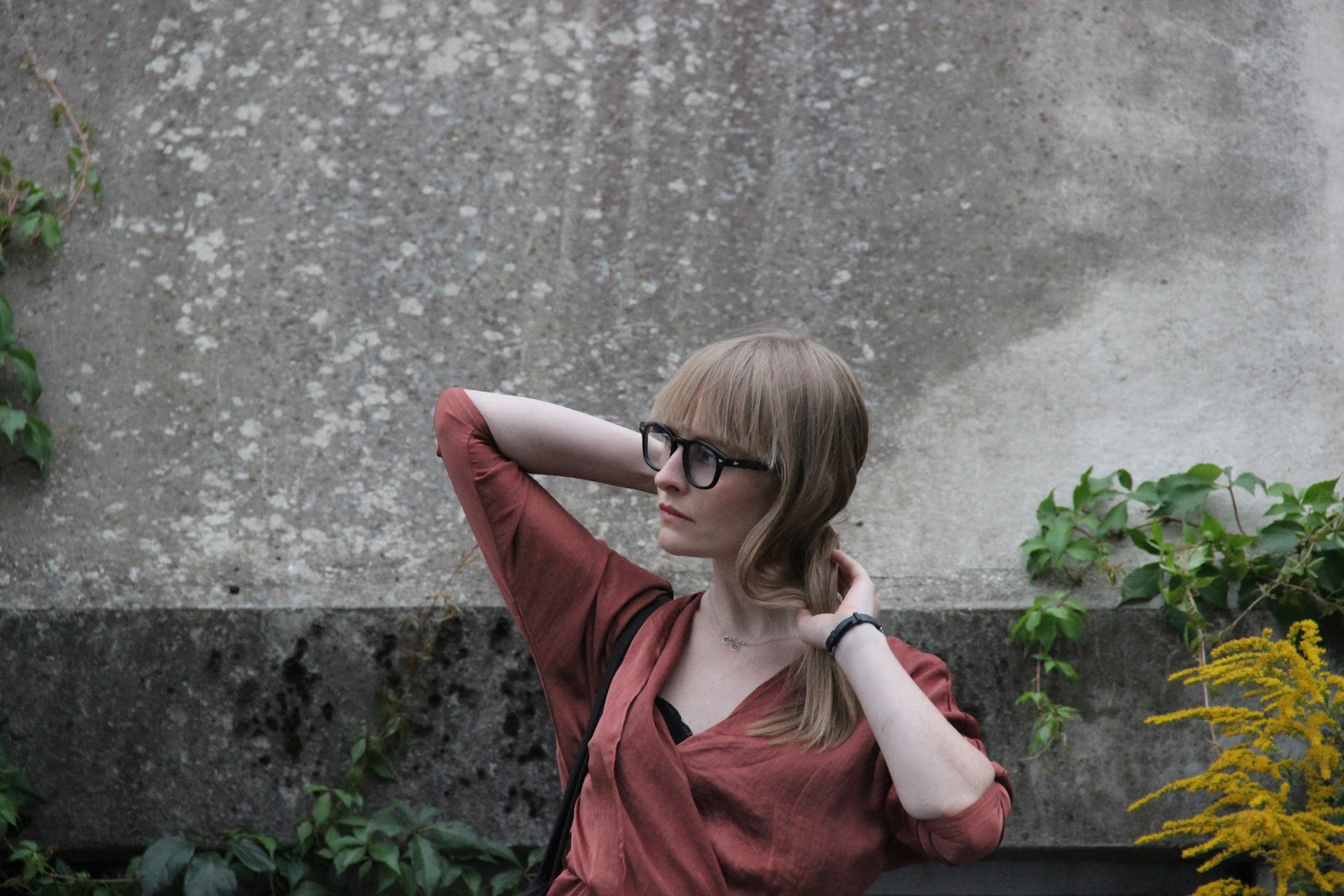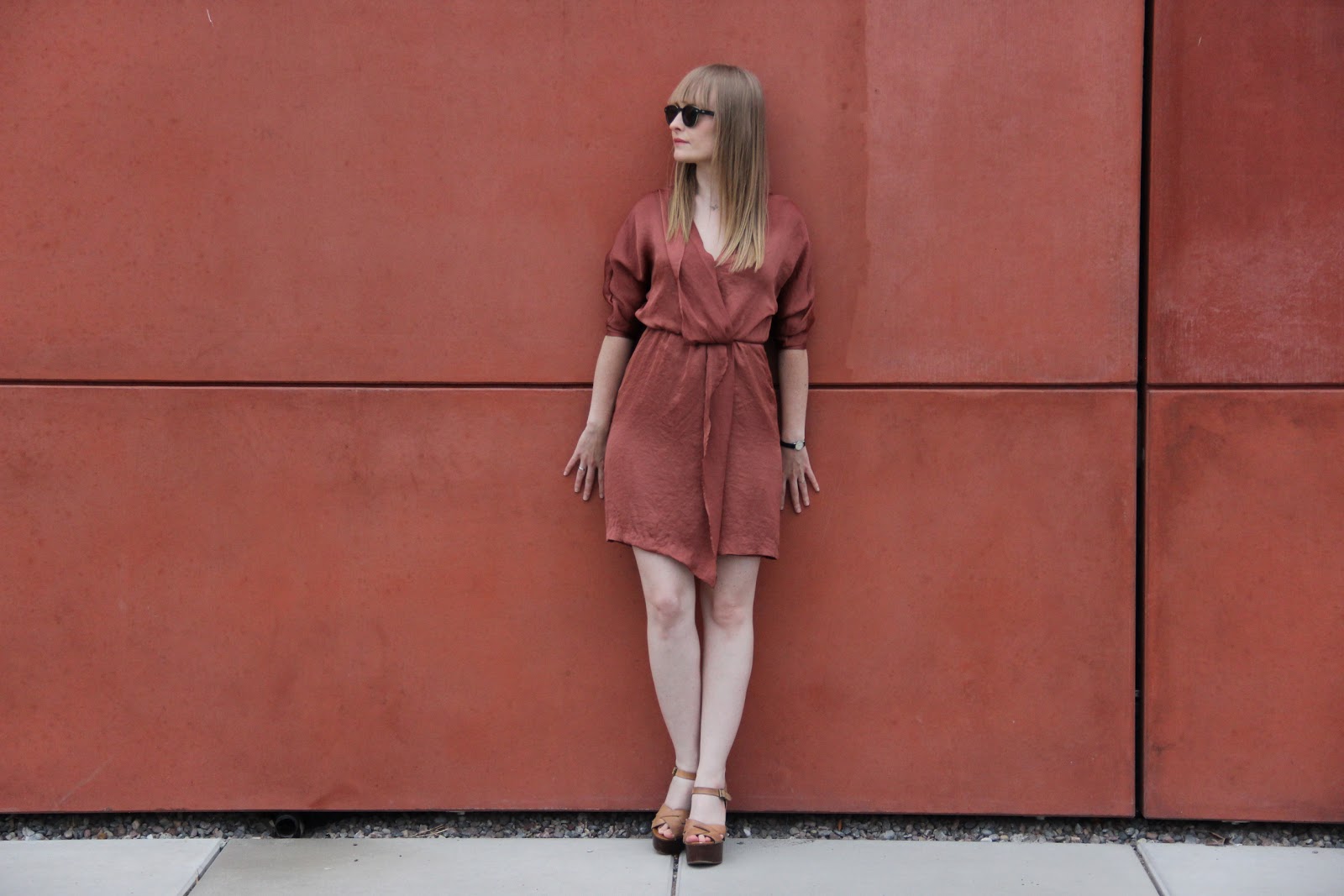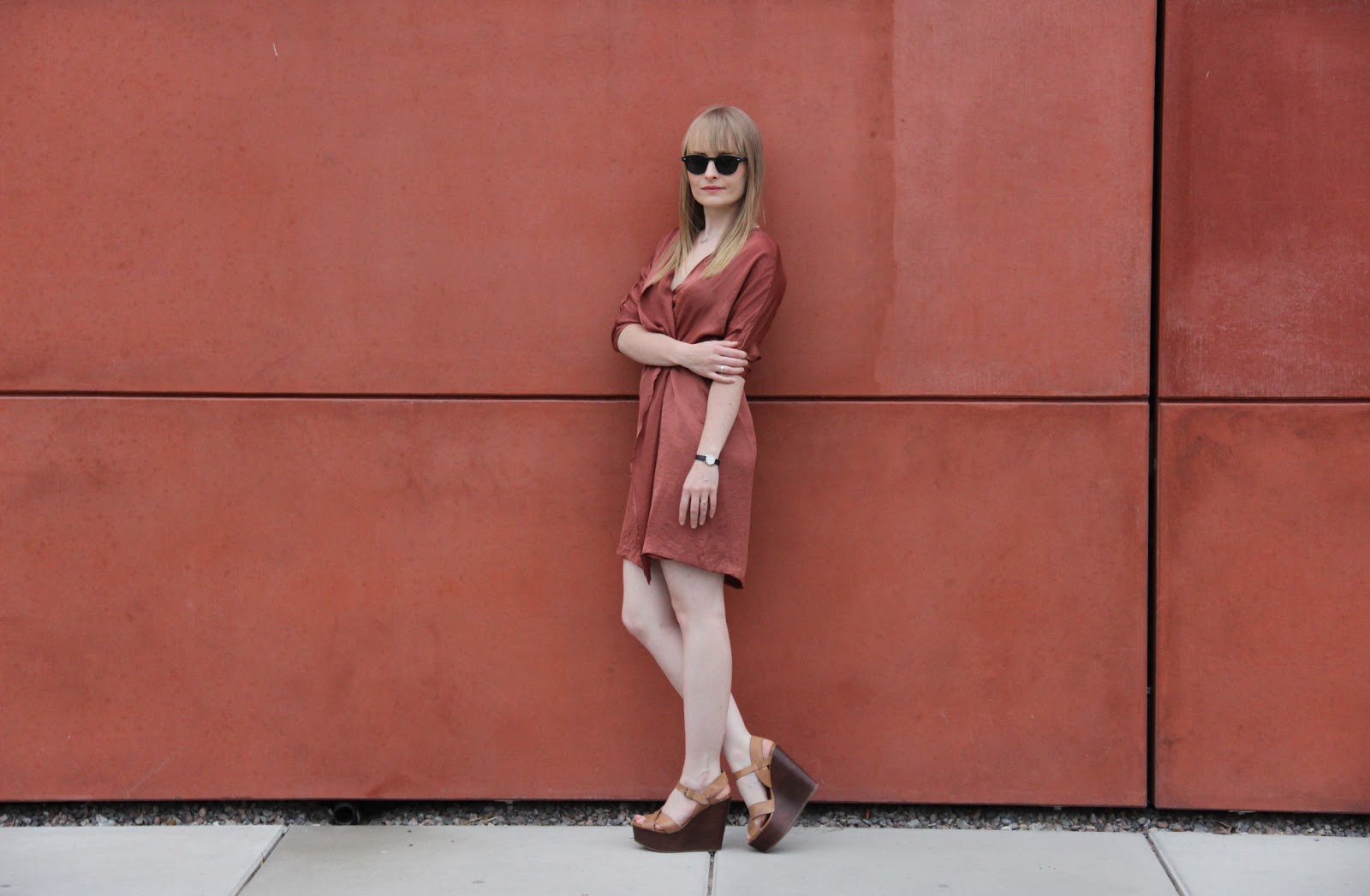 photo by LONG STORY SHORT