Jak przystało na rasowego zmarzlaka, zima to dla mnie naprawdę trudna pora roku do przetrwania. Ulubionymi akcesoriami są wełniane i kaszmirowe szale i kominy, ciepłe skarpety oraz czapki. W tym roku na nowo odkryłam pozostałości super linii +J label dla japońskiej marki Uniqlo. Jil Sander współpracowała z firmą przez trzy lata, tworząc modę uliczną na wysokim poziomie, minimalistyczną, o prostej estetyce.
Because I am cold intolerant, winter is really hard for me to weather through. My favorite accessories are wool and cashmere shawls, loop scarfs, cozy socks and beanies. This season I rediscovered leftovers form a great line +J label from a Japanese brand Uniqlo. Jil Sander collaborated with the company for three years, creating high quality street fashion, minimalistic with simple aesthetics.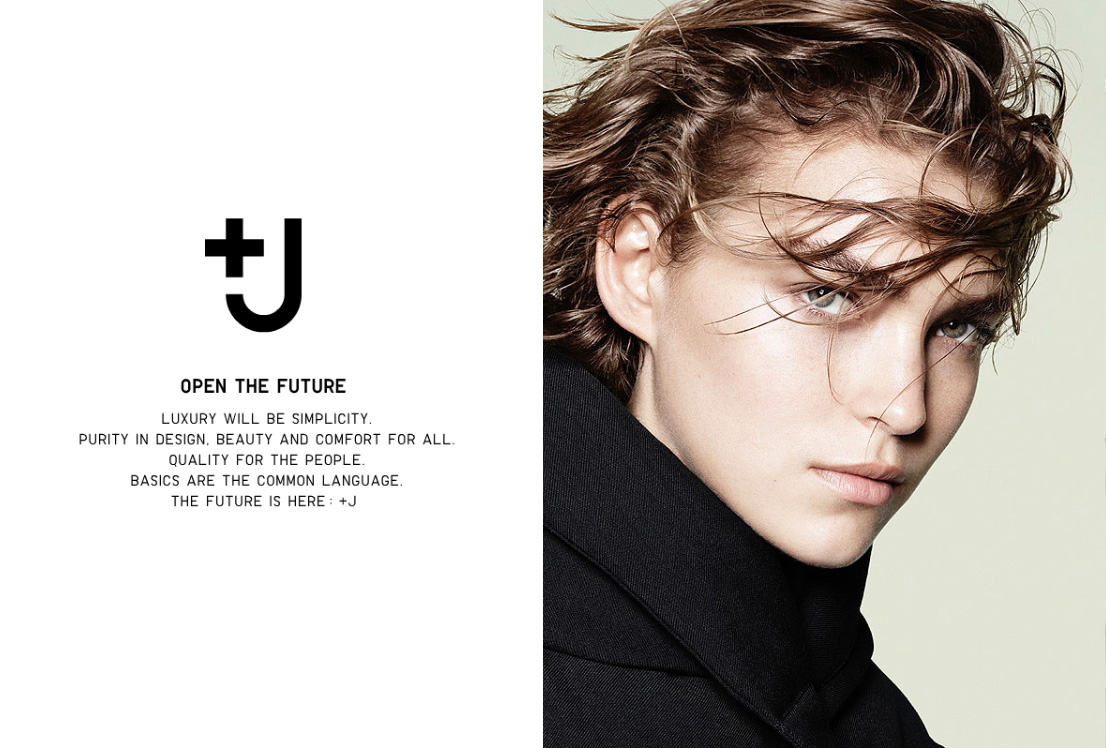 Z czasów tej współpracy pochodzą moje ulubione wełniane, brązowe płaszcze o surowym wykończeniu. Zachwycają detalami i przede wszystkim są bardzo ciepłe. Przy okazji prac wykopaliskowych w szafie, przypomniałam sobie o botkach, które kupiłam jeszcze na studiach, za naukowe stypendium, przyleciały do mnie ze Stanów i czekałam na nie wtedy prawie 2 miesiące, noszę je już chyba 7 sezon i pewnie wytrzymają jeszcze kolejne 🙂 Legginsy to również wynik współpracy słynnego domu mody z sieciówką – MM Margiela for H&M a sweter to ukochany "kocyk", który chronił mnie przez kilka zim w Gdańsku a teraz służy podczas angielskich chłodów. Jedynym nowym elementem garderoby jest klasyczny szal od Acne Studios w niezwykle kobiecym i delikatnym odcieniu nude.
From that cooperation came my favorite woolen, brown coats with rugged finishing. Not only I'm delighted with its details but most importantly they are very warm. While digging through my closet I found my ankle boots that I bought in college and paid for it with my scholarship money. They were shipped form the US and that is why I waited for them for two months. I've been wearing them for seven seasons and I'm sure they will last another one.
My leggings are also a collaboration of a High End fashion brand with a High Street store – MM Margiela for H&M and the sweater is my beloved "blanket" that kept me warm during few winters in Gdansk and now it works great during British winter. The only new piece in my wardrobe is a classic scarf form Acne Studios in a very feminine and subtle nude shade.
coat – +J for Uniqlo / sweater – H&M / leggins – MM Margiela for H&M / shopper bag – Mango / ankle boots – ALDO / oversized wool scarf – ACNE Studios / sunglasses – MOSCOT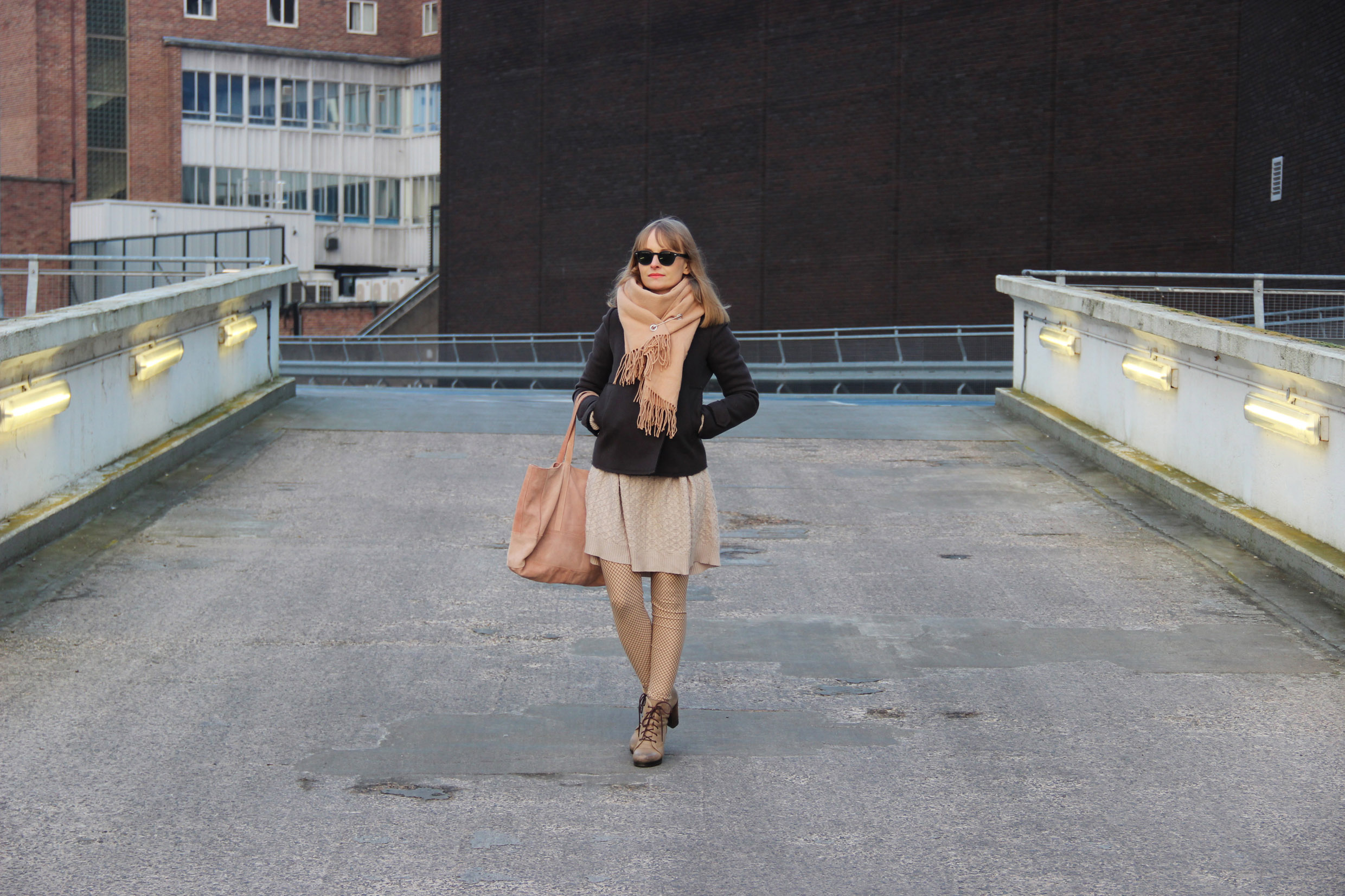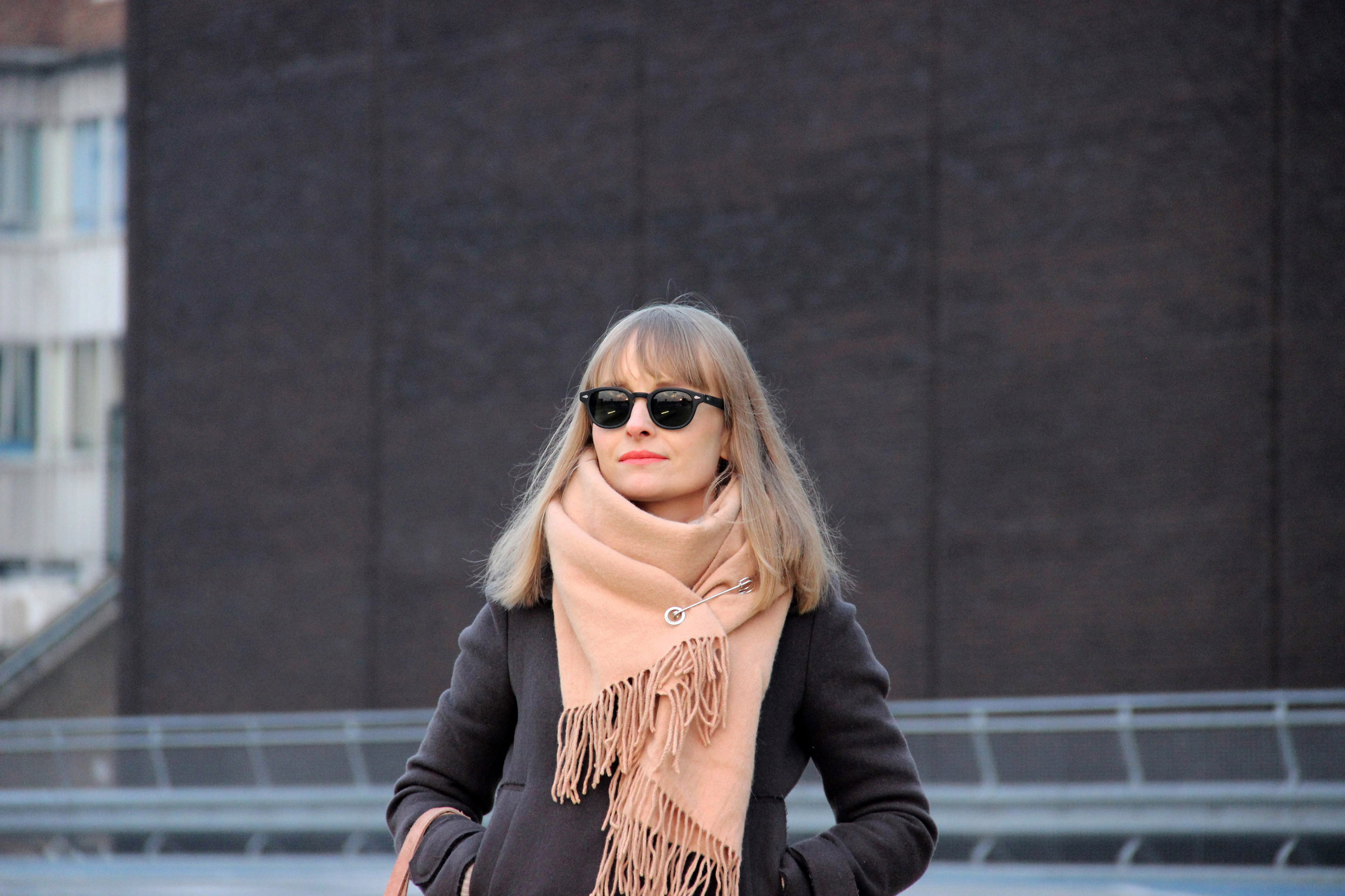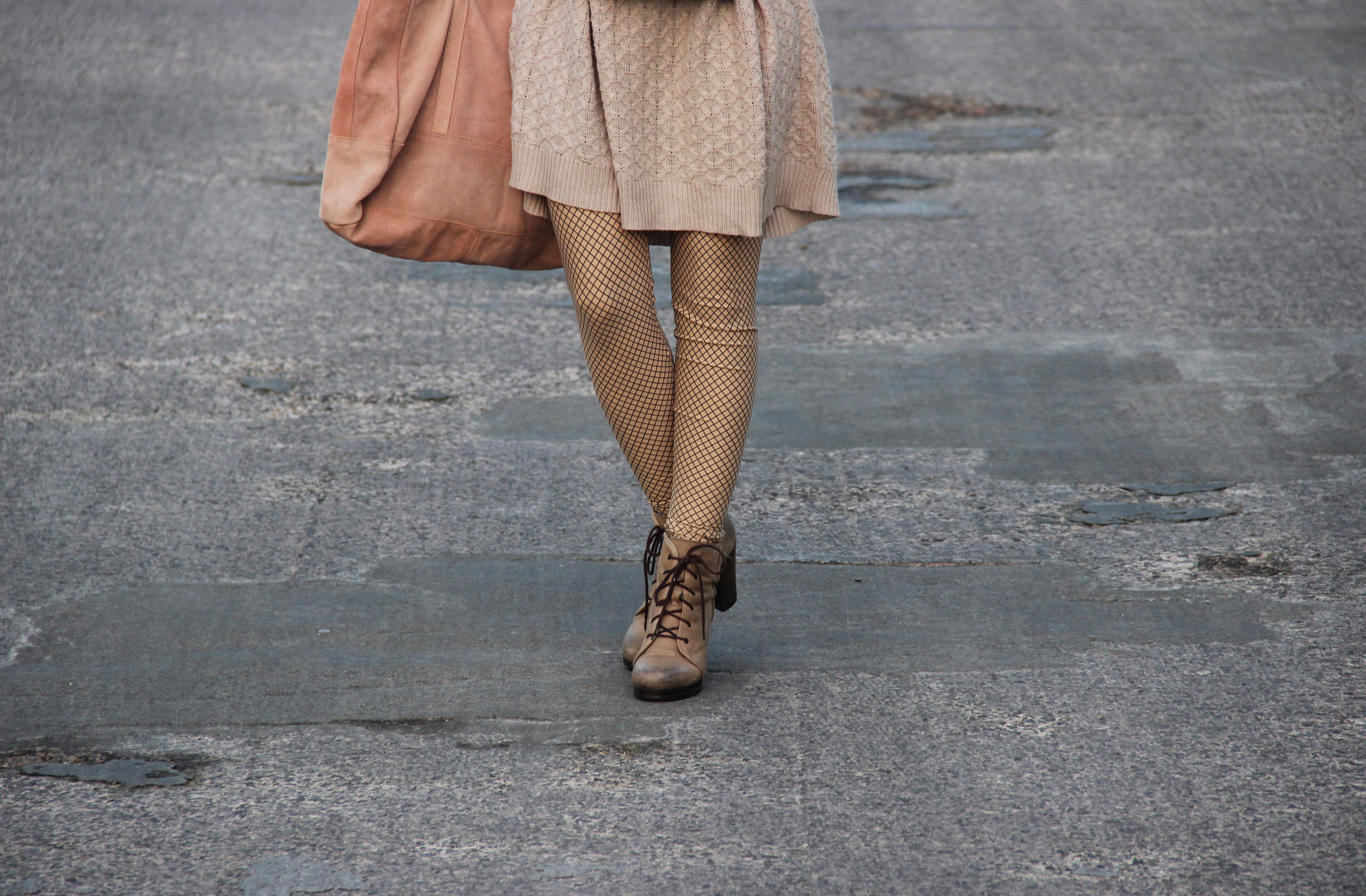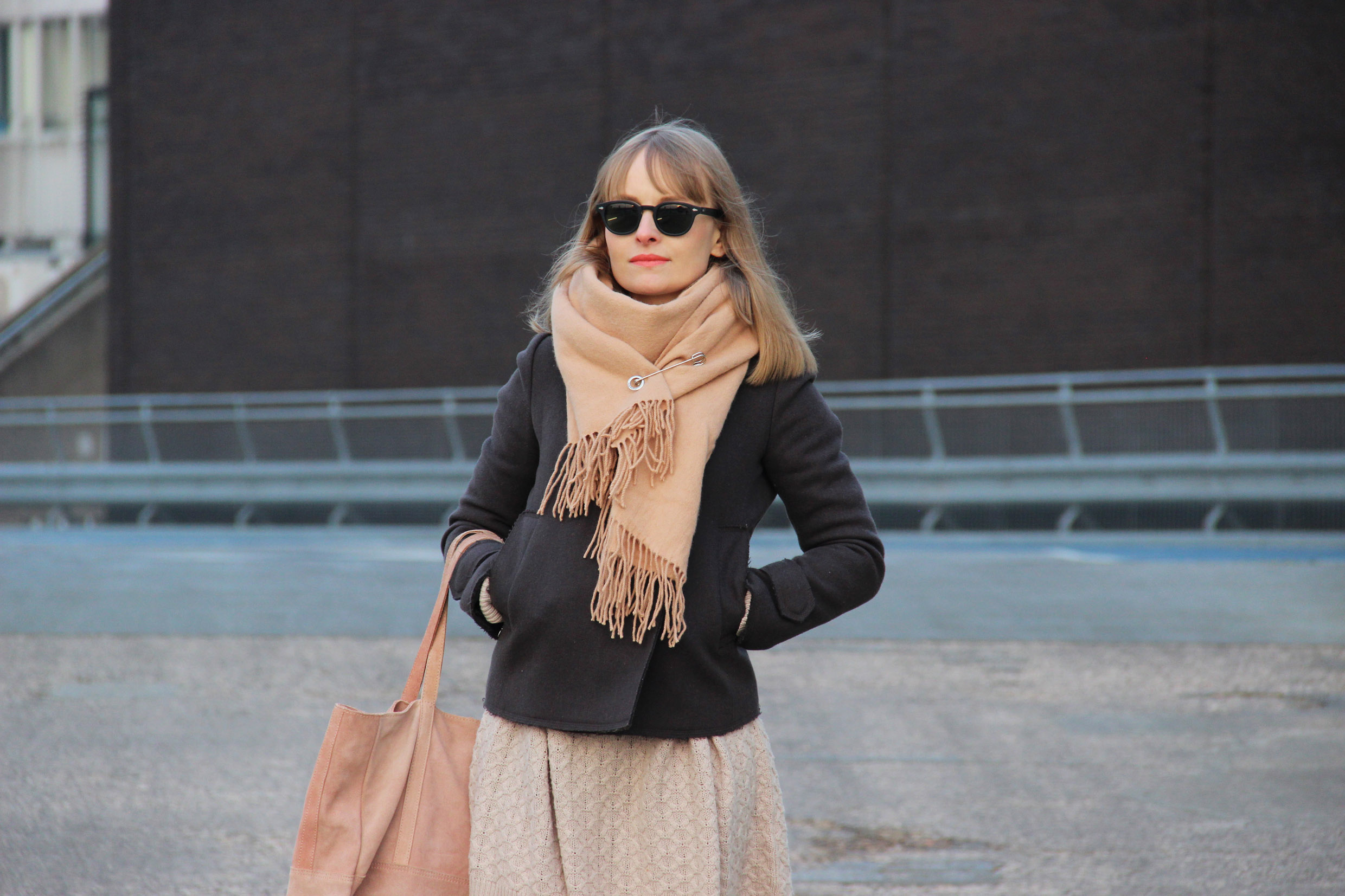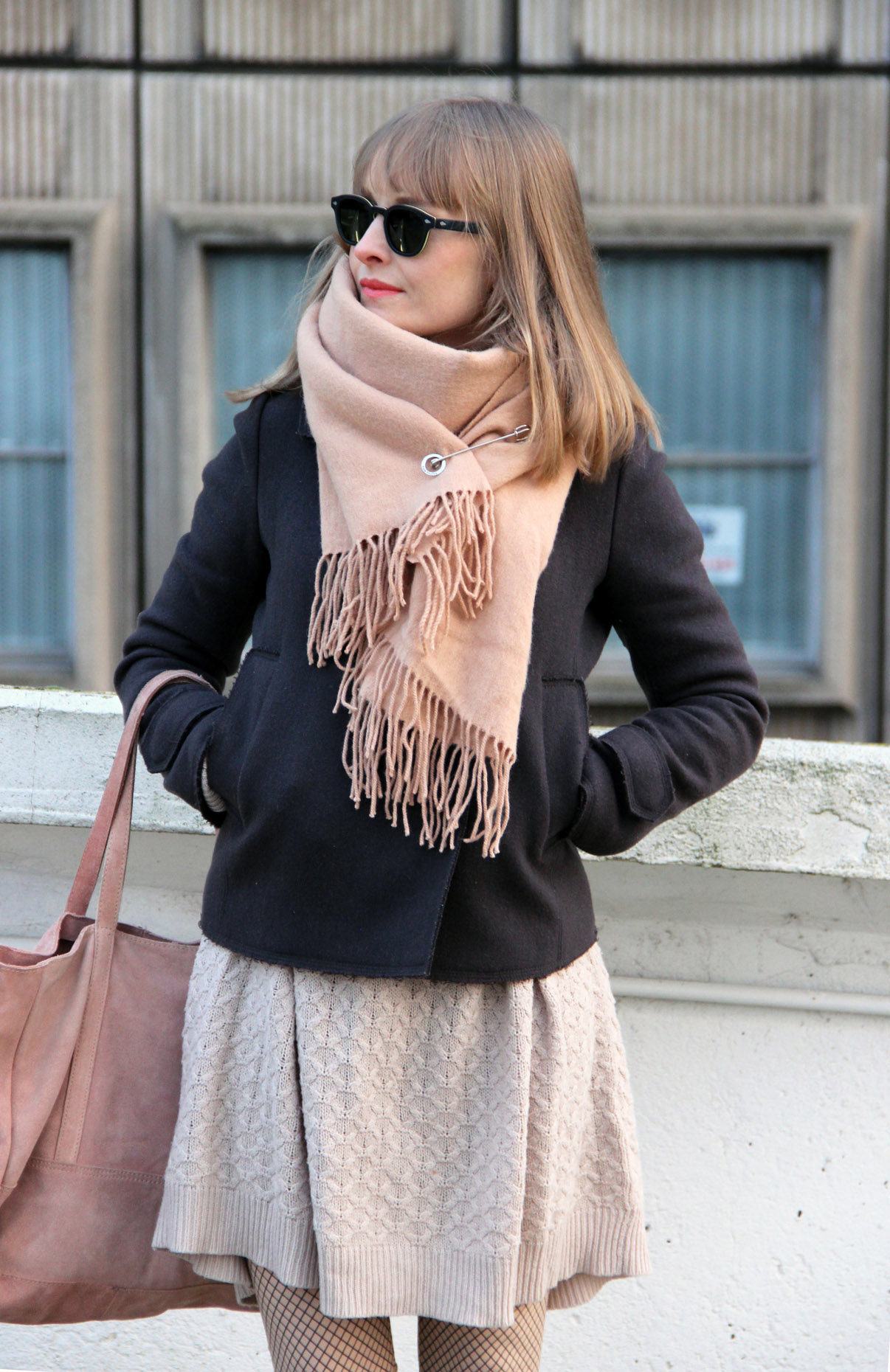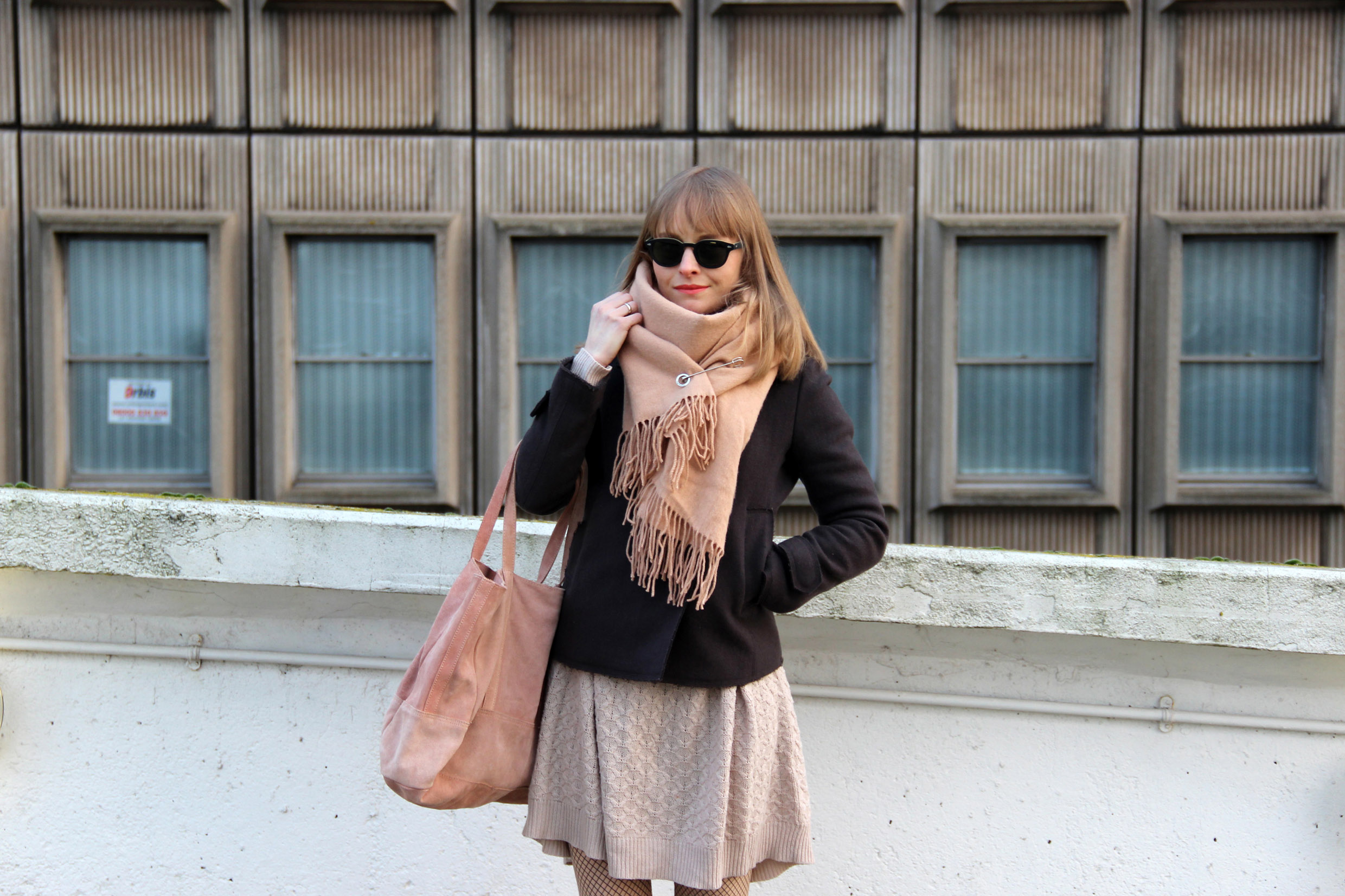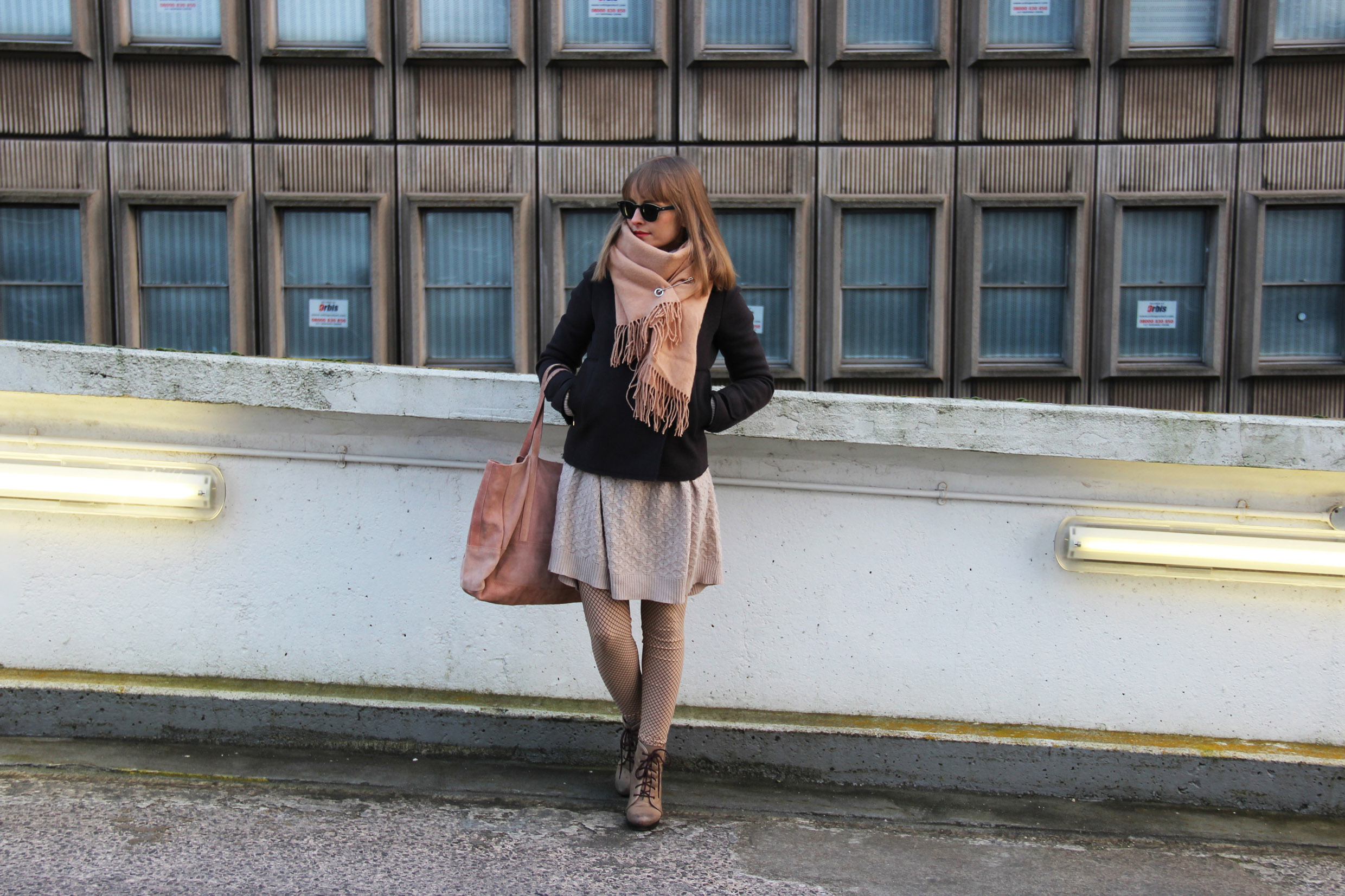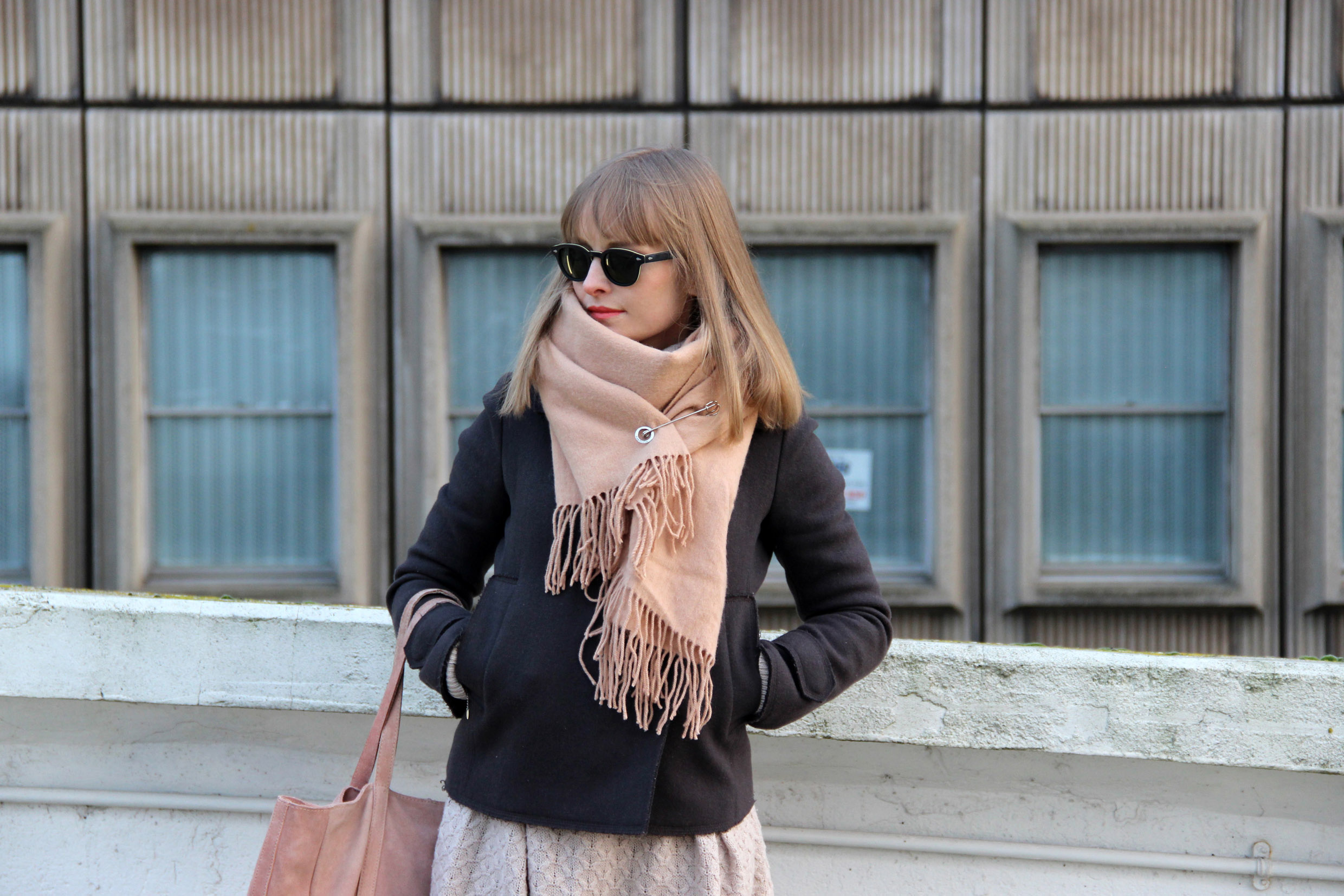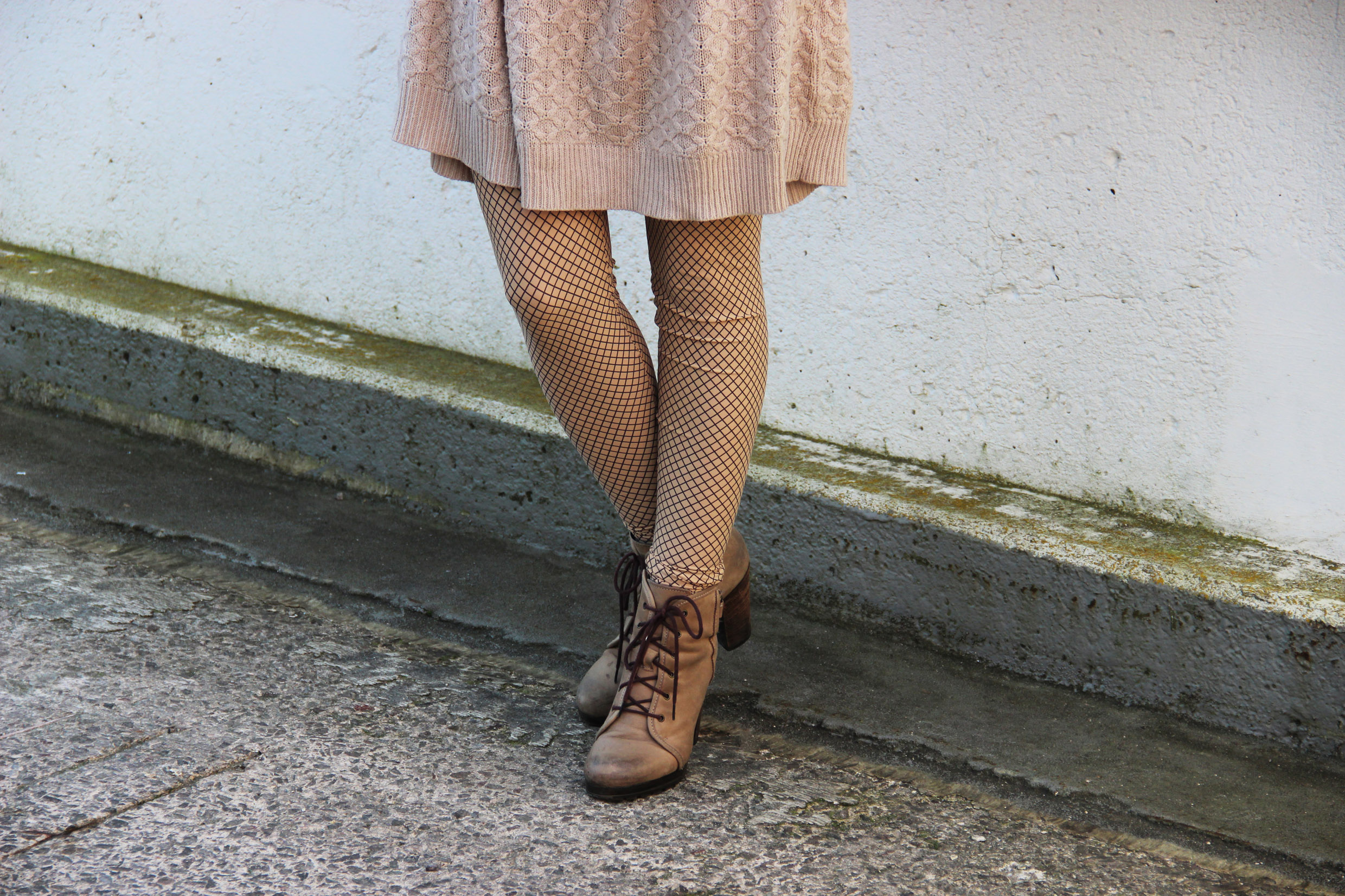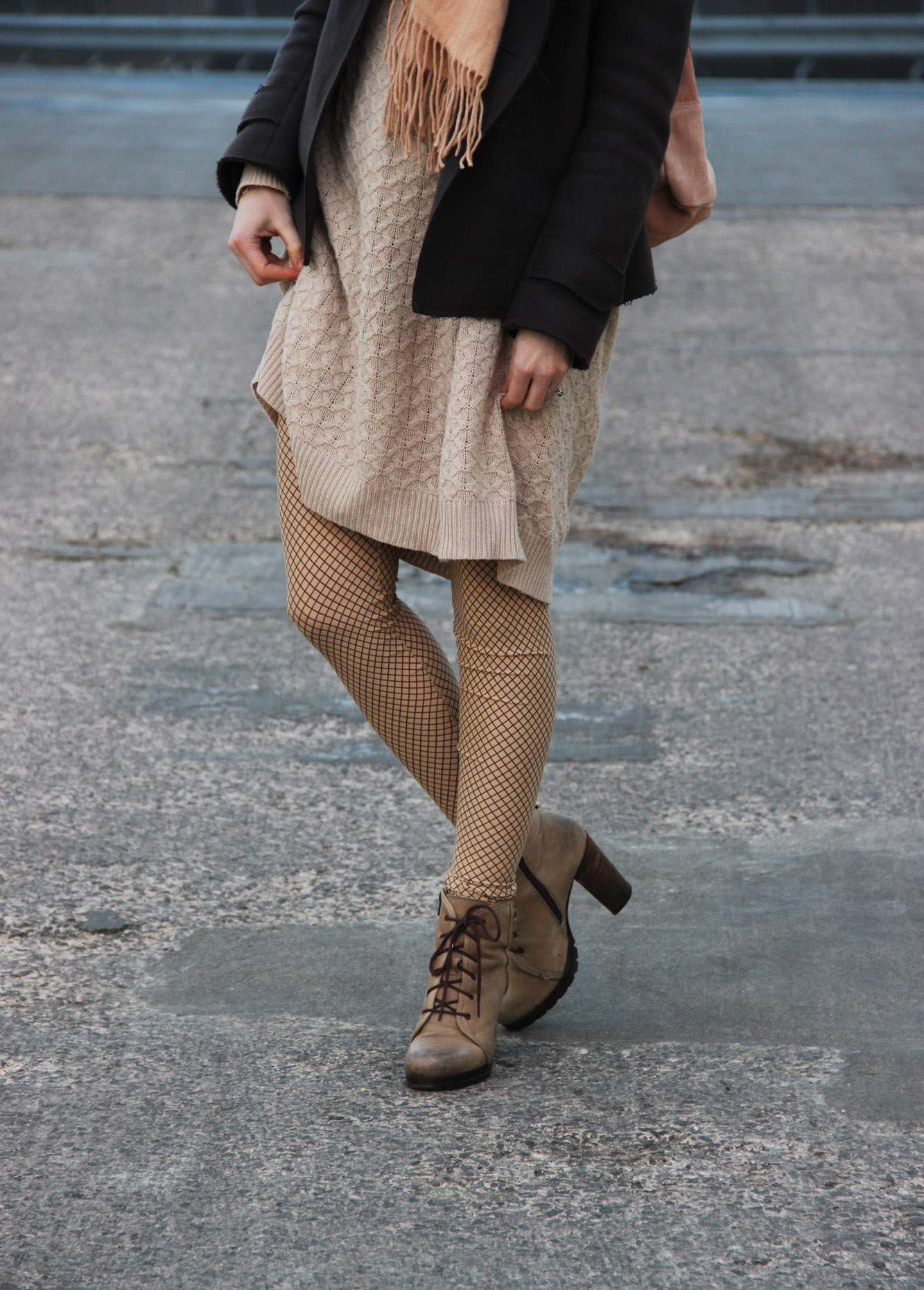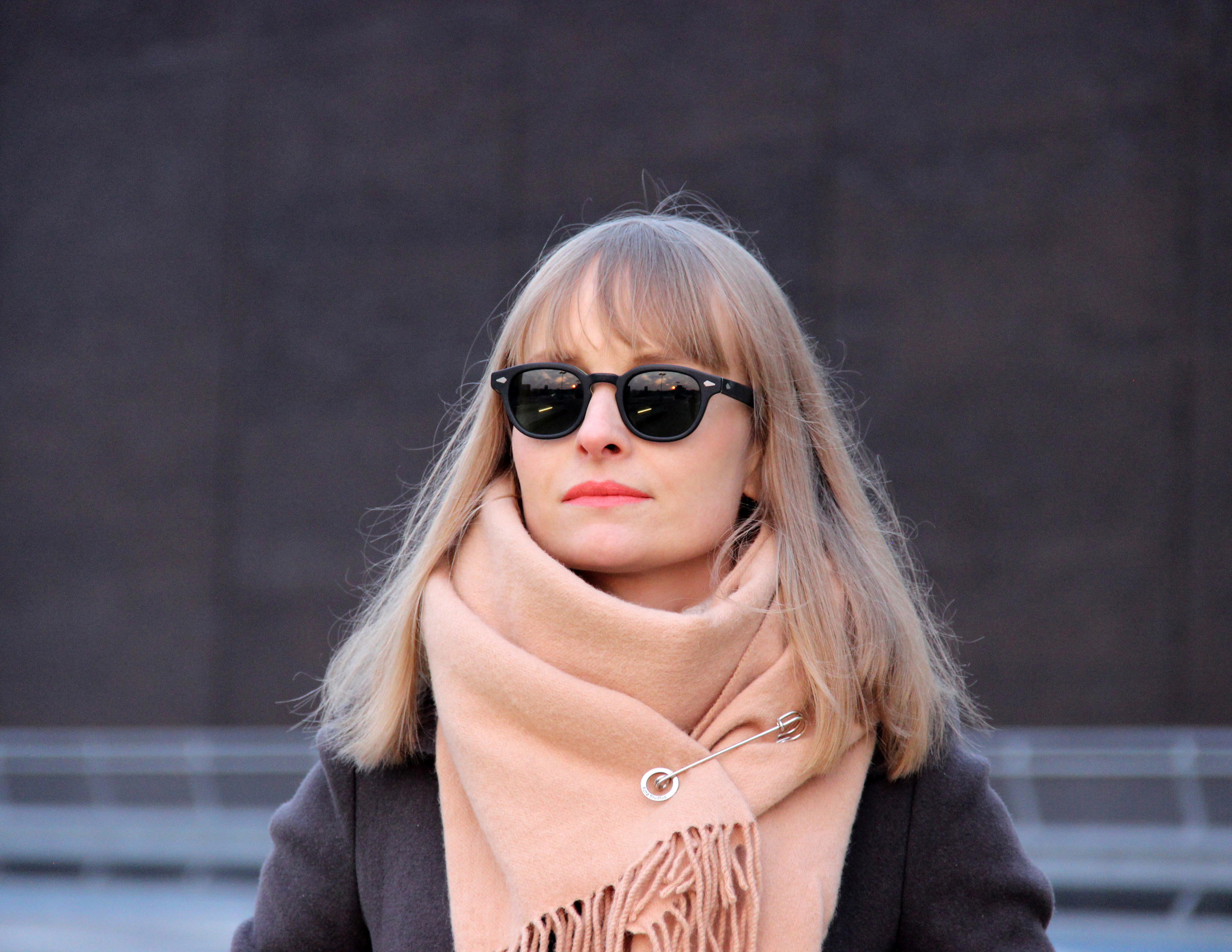 Fot. LONG STORY SHORT